Top 10 Types of Flooring–Which Is the Best Option for You?
After discussing with top Architects, Interior Designers, Builders , Hoteliers, contractors, professionals, specialists, customers We also have bonus suggestions to help you choose the right natural stone for your home Flooring
D.C Bhandari
Chairman
Bhandari Marble Group India 🇮🇳
December 06, 2022
#Top-Flooring-options
#Marble-Flooring-options
#Granite-Flooring-options
#Sandstone-Flooring-options
#Limestone-Flooring-options
#Kotastone-Flooring-options
#Kadappa-stone-Flooring-options
#Quartzite-Flooring-options
#Quartz-Flooring-options
#Porcelain-Flooring-options
#ceramic-Flooring-options
As per discussing all experts above are the top options by serial numbers:
Marble is on Top and ceramic tiles are on bottom.
Marble-flooring
On the top choice of experts Marble flooring is number 1 choice for Flooring
Cozy and charming, beautiful, luxurious, precious, elegant, stylish, durable and opulence, marble is available in a variety of colours, including White, pink, grey, beige, cream, green, blue, yellow but white marble making it one of the more popular flooring types for home, villa, hotel and project. The Statuario Marble is highly popular and fair and lovely looking sometimes lasting more than centuries the best example is Michael Anglo's David.
The Infinity luxurious Imported Marble's Statuario Marble is a striking natural material with great versatility. Italian Statuario Marble is long-lasting, easy to clean and offers timeless beauty, especially when used as flooring and wall claddings. When it comes to beautiful Italian marble floor design ideas, you've countless options to choose from our Marble Stone Studio.
Given the multitude of choice, it's easy to be confused about the Statuario marble flooring design you should pick for your home, villa, hotel, restaurant, commercial mall, residential tower, temples, mosques, palaces, showrooms, flats, community hall, marriage hall, churches, memorials, statues, furniture etc. Our CEO Mr Rahul Bhandari 's hand-picked collection of white Italian marble is here to your rescue and can help you make a sound choice and enjoy life long luxury.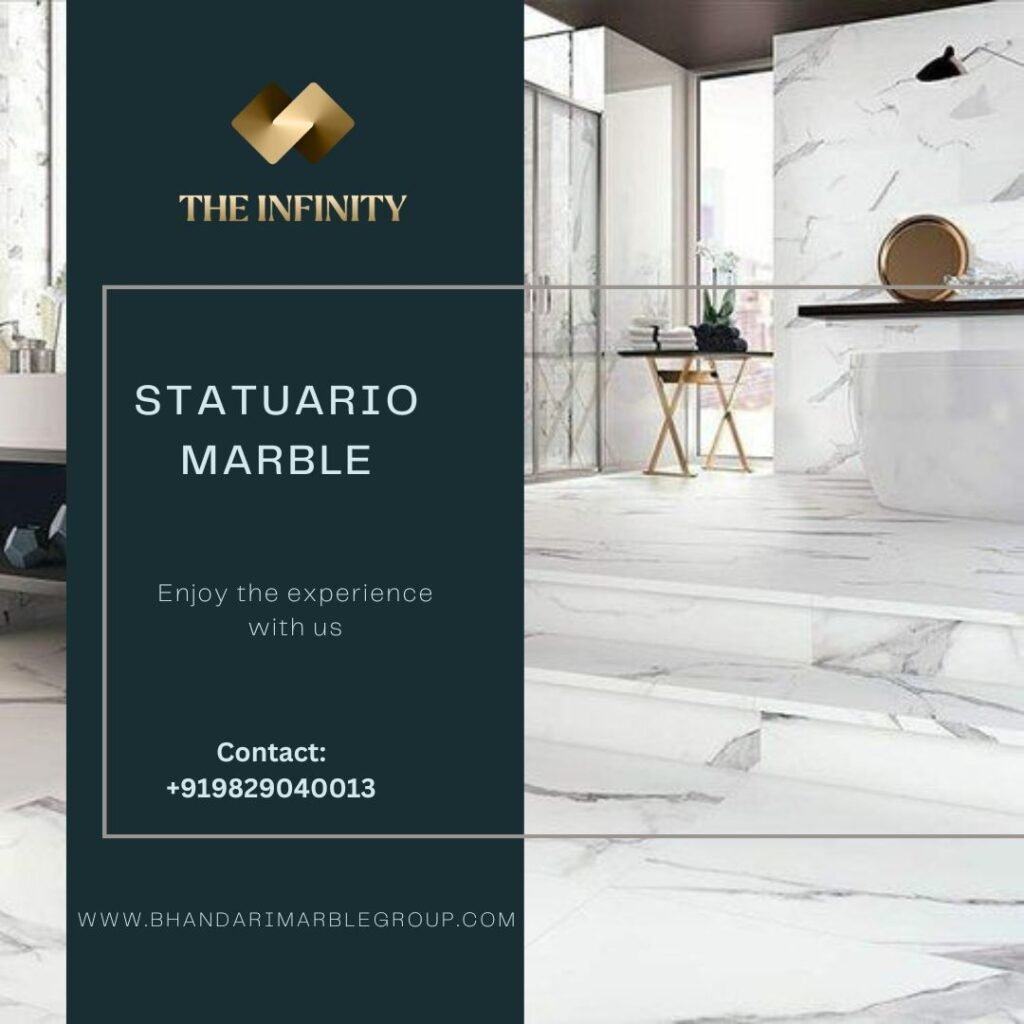 The Glory of marble flooring by Bhandari marble group India 🇮🇳, The biggest advantage of white marble flooring is that it instantly elevates the appearance of a space, giving it a regal bearing that is hard to see in other options.
Our Polished marble, The most popular option for marble flooring comes with a high-gloss appearance, achieved by grinding the surface with a stone and looks stunning.
Marble as a flooring Durability. Marbles are renowned for their resilience. As a result, it's a wonderful option if you want long-lasting flooring at your project.
you're looking into investing in a new marble floor but are overwhelmed with the options, allow us to break down the different types of luxury marble floors italuan Statuario marble, Calacatta gold marble, Carrara white marble, Banswara White Marble, Venatino white Marble, Makrana White Marble, Morwad white marble etc.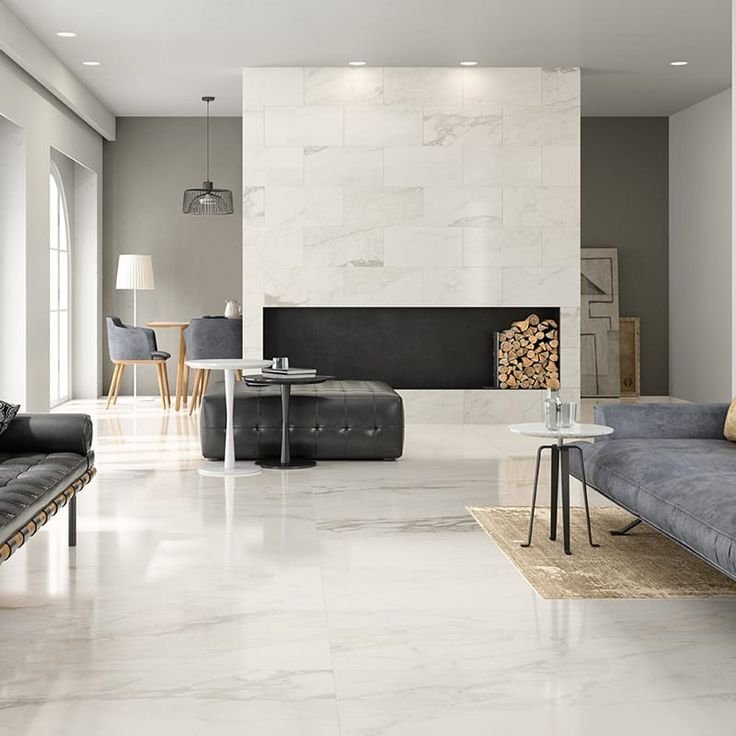 Flooring-surfaces-finishes-on-Marble
Mainly Architects, Interior Designers need polished marble for flooring but for bathroom and kitchen they want hond, laptro, tumbled, Flamed, cnc and Waterjet finishes.
Flooring-Marble-Sizes
Our customers need Marble flooring tiles 300 × 600 mm or 600 × 600 mm in Marble floor tiles and 1 meter × 1 meter or 2 meter × 1 meter in slabs size.
Flooring-Marble-thickness
Mostly 15 mm is perfect for Marble floors but we can customize 18 mm, 20 mm and 30 mm and more as per claints requirement.
Flooring-Marble-maintenance
Dust mop Marble flooring frequently with a soft cloth or brush
Clean surfaces with mild neutral dish soap or specially formulated marble cleaner for better results
Protect floor surfaces with sealers.
Flooring-Marble-Uses
For Entryway to Lobby and Kitchen to Bathroom you can use marble for flooring every corner of home, villa, hotel and project.
Flooring-Marble-price
Price of Marble Flooring are two types, Indian marble ₹ 50 to ₹ 500 and Italian marble ₹ 500 to ₹ 5000 per square feet or $7 to $70 per square meter for Indian marble and $70 to $700 for Italian marble per square feet for more details about Marble Price please visit our website www.bhandarimarblegroup.com/marble-price.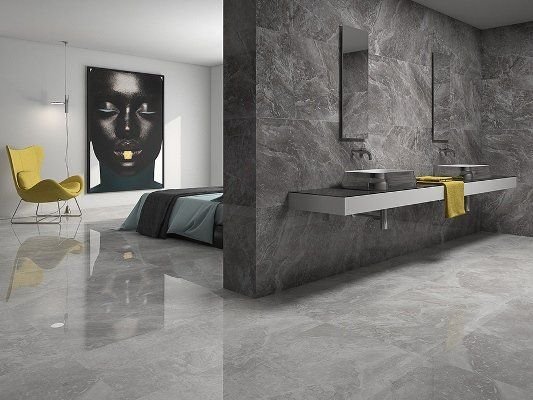 GRANITE FLOORING
As you might have imagined, granite formation is a time-consuming and high-pressure process–one of the reasons why it demands premium pricing. Granite comprises minerals such as feldspar and quartz, which lend it its sparkly feature. Due to its inherent composition, granite is one of the hardest and densest materials (second only to diamond!) and is not prone to scratches or stains. Additionally, it also does not harbor harmful bacteria, pathogens, and other forms of dirt as carpeting does. This makes it one of the best options for home flooring.
Using granite in your home is not a novel idea. However, using one for your floor tiles is a different matter altogether. Whether you need to spruce up your bathroom or kitchen, you can depend on granite to do the job.
One of the best aspects of using granite is that it can blend into any home interior–from modern and traditional to minimal and rustic. Furthermore, it is one of the most versatile and durable materials for your home.
SANDSTONE FLOORING
Along with the uniqueness and pleasing look, Sandstone also offers durability. The durable and robust material is all you need for your flooring. If taken proper care of, sandstone floors can last for decades. Though, it cannot match the durability of Granite. However, you can rely on Sandstone for durability for a solid and durable flooring solution. Interior sandstone flooring can easily be maintained and cleaned. A wet cloth or mop is all you need to clean this natural stone flooring. The sandstone tiles come in individual pieces that can be easily replaced and removed. Just make sure the new pieces match the existing pattern or color.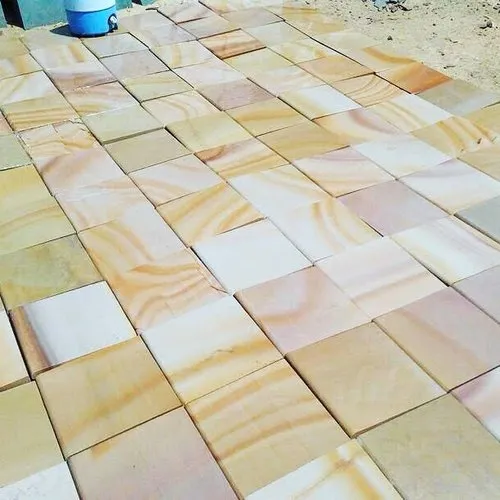 LIMESTONE FLOORING
Limestone is a natural stone that is popularly used for flooring. Its high durability, versatility, and appearance make it a perfect choice for flooring. You will never be out of limestone flooring ideas with dozens of styles and colors available. Limestone offers a cost-effective solution to your flooring, be it for your home, office, or any other place. So, if you are looking for a budget-friendly flooring solution, then limestone definitely would be on top of your list. A luxurious yet durable solution is challenging to find. However, this stone flooring fulfils all your needs by being the most durable material used for flooring. You can use limestone in your kitchen, living room, bedroom, or other areas. The durability it offers makes it a perfect fit for those looking for luxurious as well as durable solutions.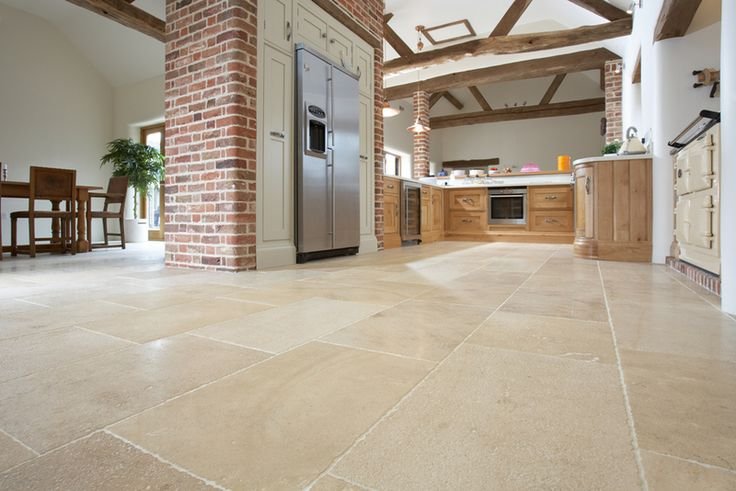 KOTA STONE FLOORING
Kota stones age nicely and can withstand the damaging effects of time better than most other stones. This stone is used extensively in the building and construction industry and is available in various forms and sizes to meet all purposes. Except for the distinctive specks of Granite, Kota stone is available in a greenish, greyish shade that resembles slate or grey granite. Some other standard shades of Kota stone are brown, pink, beige, black, and grey floors are gaining popularity.
Advantages of Kota Stone Flooring
Durability – long-lasting
Wide Range
Cost-effective
Good Friction
Luxurious
Easy To Maintain
KADAPPA STONE FLOORING
Kadappa Black Stone is a type of Limestone that comes in the shade of absolute black. It is mainly sourced from the 'Kadapa' city of South-Central Andhra Pradesh. It is best suited for flooring and pavements as it is oil-resistant and Non-slippery. Kadappa Black Limestone is highly durable and requires little maintenance to last a lifetime. It can be used for both indoor and outdoor settings, giving the area of application a very compact and intense look. Traditional or modern? It sets any mood you'd prefer.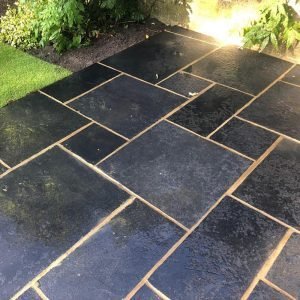 QUARTZITE FLOORING
Quartzite is also sometimes confused with granite, a problem contributed by manufacturers or retailers who sell them in the same family. However, granite is an igneous rock . Granite also undergoes one process in its formation and quartzite undergoes two — the first, the process to create sandstone; the second, the transformation from sandstone into quartzite. Quartzite differs from granite in that it has a large crystal network that is usually more porous than granite, can etch, and is not as hard as granite (though in general, quartzite is very hard – it is even used as railroad ballast).  Quartzite may also be confused with slate – an easy enough misunderstanding, as the overall look and variant texture can be similar. However, with a higher silica content, quartzite has a sparkling texture absent in slates. It is not recommended by us because its causes health issues.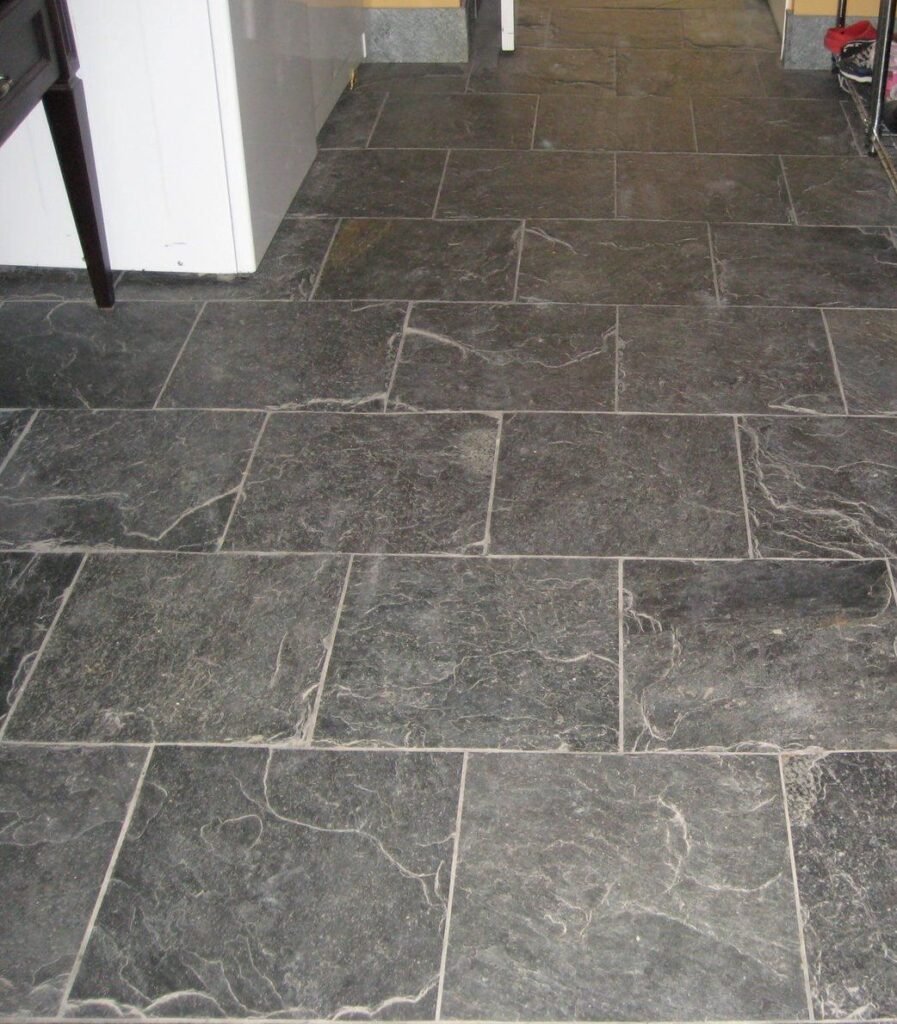 QUARTZ FLOORING
Quartz alone is a mineral of the gemstone world. It varies in color – amethyst likely the most well-known. As an engineered stone, quartz is one ingredient and the other resin. The resin fills in the pores of the quartz and makes it stronger. Quartz is mostly used for countertops. It is not recommended by us because its causes health issues.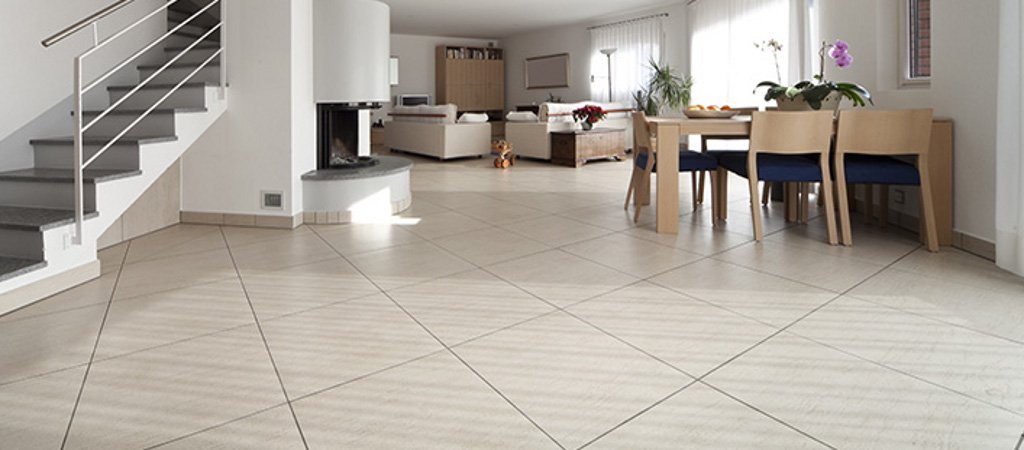 PORCELAIN FLOORING
Porcelain tile is one of the hottest new products in the flooring industry, and it has a lot of advantages that make it desirable for homeowners and even for commercial use. It's not right for everyone, though, and has some drawbacks that need to be considered when making your choice. It is not recommended by us because its causes health issues.
CERAMIC FLOORING
Ceramic tile has been manufactured for thousands of years, and it is an extremely familiar material that is used for flooring as well as wall coverings. Porcelain tile is similar, but it's not just glorified ceramic. Both materials start out as clay, and are molded into a variety of shapes and thicknesses, glazed, and then fired in a kiln. There, however, is where the similarities end. 
WORLD'S TOP AND INDIA'S BEST MARBLE, GRANITE AND STONE COMPANY
ADD BY EXPERT AND EXPORT TEAM OF BHANDARI MARBLE GROUP. CONTACT US ON: +919829040013