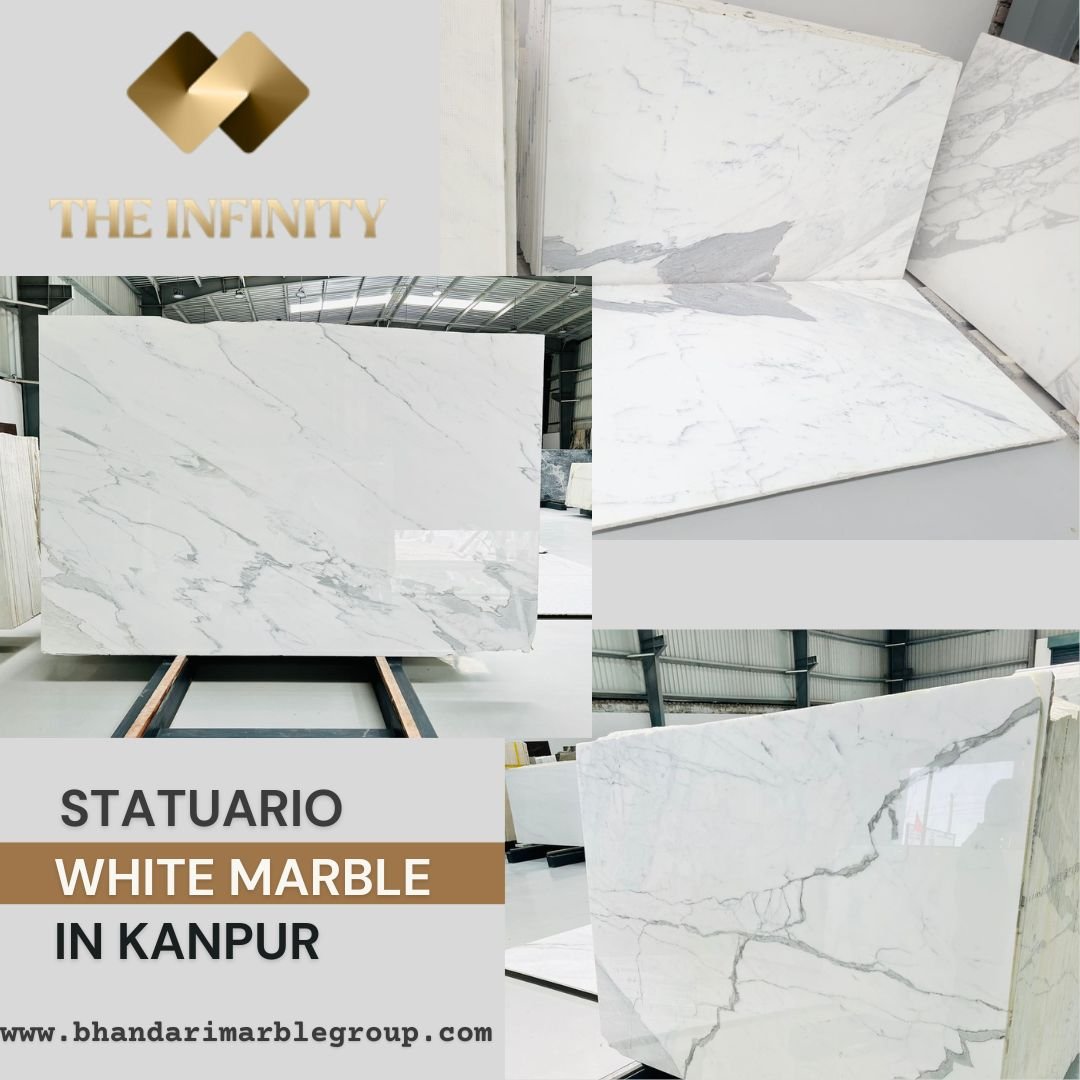 Statuario White Marble Supplier In Kanpur.
Welcome to The Infinity by Bhandari Marble Group, your one-stop destination for the finest quality Statuario White Marble in Kanpur. We take pride in being the leading Statuario White Marble supplier in Kanpur, offering an extensive range of marble options to cater to your needs.
Our Statuario White Marble is sourced from trusted quarries and handpicked by our expert team to ensure that it meets the highest quality standards. Statuario White Marble is known for its stunning white background and dramatic grey veining, which adds a touch of elegance and luxury to any space.
At The Infinity, we believe in providing our customers with the best quality statuario at competitive prices. Our experienced team is always available to guide you in choosing the perfect Statuario White Marble that suits your project's requirements. We offer a wide range of sizes and finishes to match your specific needs.
We take pride in our customer-centric approach, and our aim is to make your experience with us as seamless and hassle-free as possible. Contact us today to learn more about our Statuario White Marble collection and pricing. We are committed to providing you with the best quality Statuario White Marble in Kanpur.
Statuario Marble Price kanpur
Looking for the best statuario marble price in kanpur? 
| Sr.No | statuario Marble | Price Rs./sqft | Brand |
| --- | --- | --- | --- |
| 1. | Statuario Marble | Rs.700-5000 per sq.ft | The Infinity |
| 2. | Statuario Marble | Rs.800-1400 per sq.ft | The Infinity |
| 3. | Statuario Marble | Rs.1400-1600 per sq.ft | The Infinity |
| 4. | Statuario Marble | Rs.1600-2000 per sq.ft | The Infinity |
| 5. | Statuario Marble | Rs.2000-4500 per sq.ft | The Infinity |