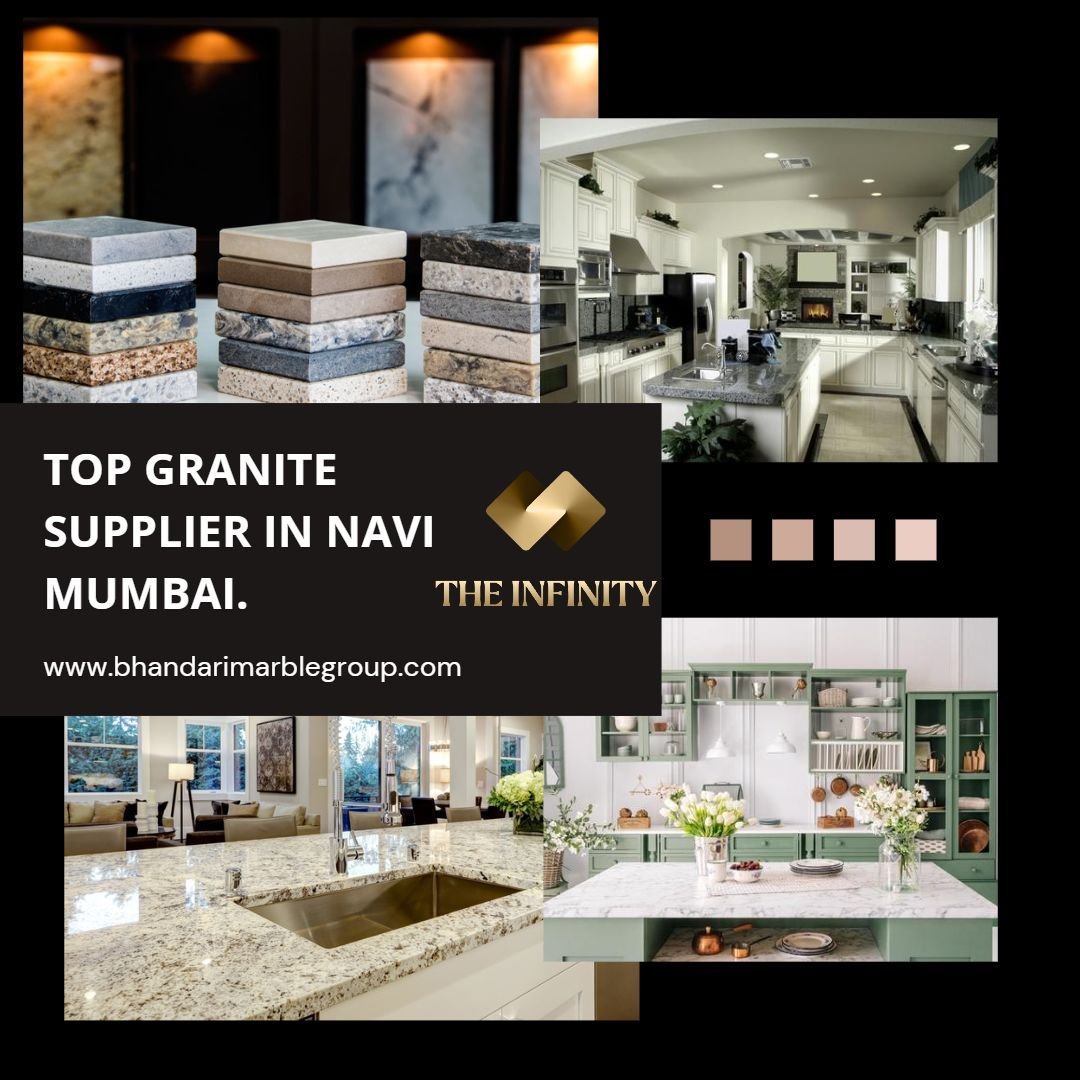 Best Granite Supplier In Navi Mumbai
Welcome to Bhandari Marble and Granites, the leading premium quality granite supplier in Navi Mumbai. We take pride in our reputation for offering exceptional customer service, quality products, and competitive price to our clients.
Granite is a highly durable and attractive stone that can be used for a wide range of applications such as flooring, countertops, wall cladding, and more. At Bhandari Marble and Granites, we have an extensive collection of granite slabs available in various colors, patterns, and finishes, ensuring that our clients find the perfect match for their project.
As a top granite supplier in Navi Mumbai,We are dedicated to providing our clients with personalized service and attention to detail, ensuring that each project is completed to their satisfaction. Whether you are a homeowner, interior designer, architect, or builder, we have the expertise and experience to meet your granite needs.Our team of experienced professionals sources the highest quality granite from reputable quarries and ensures that each slab undergoes rigorous quality control checks before being delivered to our clients. We use the latest technology and equipment to cut and process the granite to the precise measurements required for each project.
Contact us today to learn more about our extensive collection of granite and to request a quote for your project. Choose Bhandari Marble and Granites for the best granite supplier in Navi Mumbai.
Granite Price List In Navi Mumbai
| Sr.No | Granite name | Price Rs./sq.ft | Brand |
| --- | --- | --- | --- |
| 1. | Lakha Red | Rs.180-195 per sqft | The Infinity |
| 2. | Rajshree Red | Rs.100-110 per sqft | The Infinity |
| 3. | Tan Brown | Rs.80-95 per sqft | The Infinity |
| 4. | rosy Gloud | Rs.70-90 per sqft | The Infinity |
| 5. | Corona Pink | Rs.75-90 per sqft | The Infinity |
| 6. | black granite | Rs.150-180 persqft | The Infinity |
| 7. | Pali White | Rs.60-80 per sqft | The Infinity |
| 8. | Pardiso | Rs.120-130 per sqft | The Infinity |
| 9. | Rosy Pink | Rs55-65 per sqft | The Infinity |
| 10. | Desrt Brown | Rs.85-100 per sqft | The Infinity |
| 11. | Blue Pearl | Rs.510-530 per sqft | The Infinity |
| 12. | Indian Juparana | Rs.100-120 per sqft | The Infinity |
| 13. | Jhansi Red | Rs.70-85 per sqft | The Infinity |
| 14. | Chima Pink | Rs.80-100 per sqft | The Infinity |
| 15. | Bala Flower | Rs.100-120 per sqft | The Infinity |