Statuario Marble in Delhi
Everything You Need to Know About Statuario Marble in Delhi
Statuario Marble in Delhi : Timeless Elegance for Your Home
Welcome to The Infinity by Bhandari Marble Group, your trusted destination for buying Statuario marble in Delhi. Marble has always been synonymous with elegance and luxury in the world of interior design and architecture. Among the various types of marble available, Statuario marble stands out as a truly exceptional choice. In this blog post, we will explore everything you need to know about Statuario marble 
1. The Cost of Statuario Marble in Delhi
One of the first questions that come to mind when considering Statuario marble is, "How much does Statuario marble cost in Delhi?" The cost of Statuario marble can vary depending on factors such as quality, thickness, and the source of the marble. Statuario marble is considered a premium variety, which is reflected in its price. However, the investment is often justified by the unparalleled beauty and durability it brings to your living space.
At The Infinity by Bhandari Marble Group, we offer competitive pricing for Statuario marble. Our commitment to quality ensures that you get the best value for your money.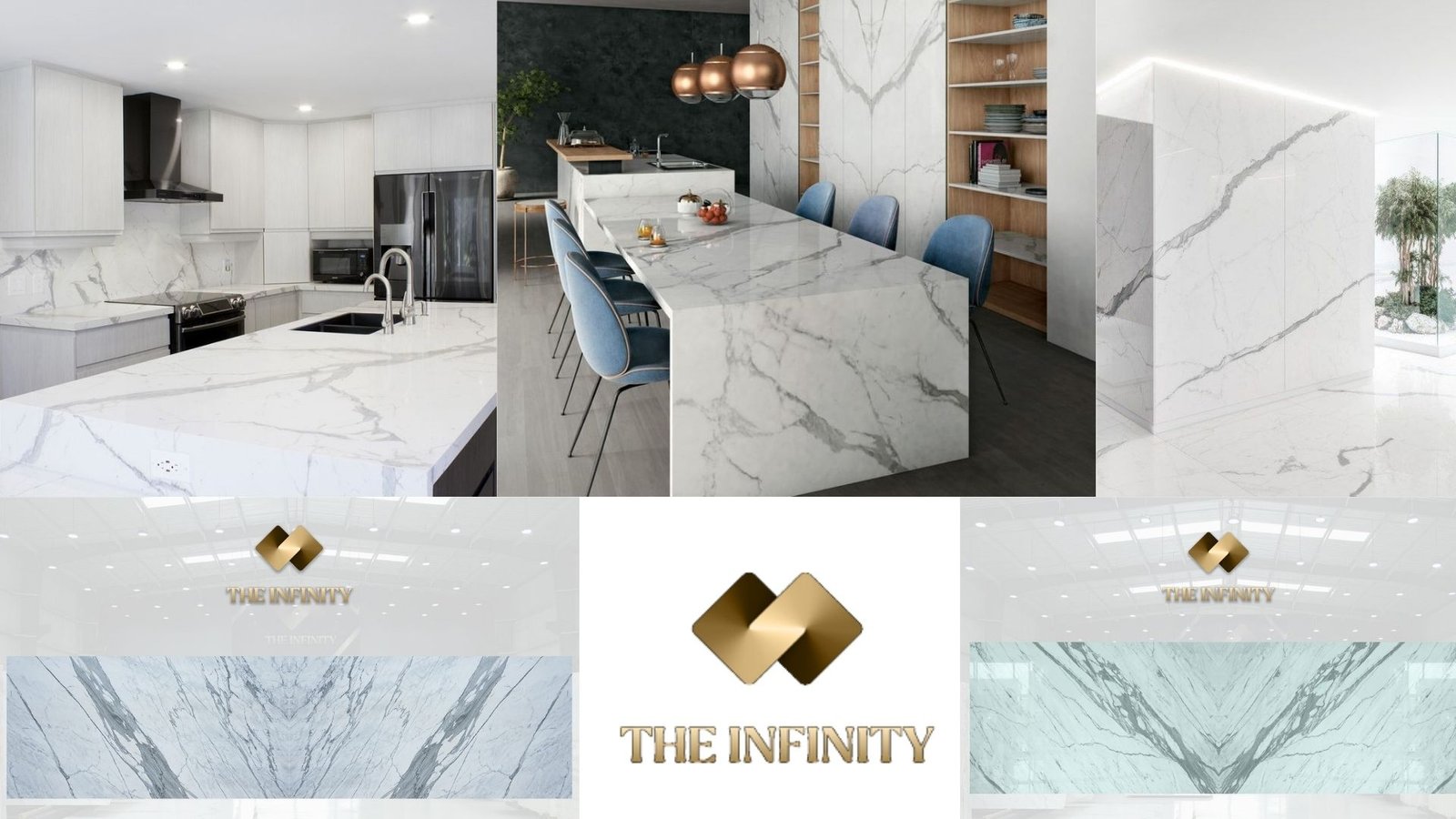 2. Where to Buy Statuario Marble in Delhi
Choosing the right supplier is crucial when purchasing Statuario marble to ensure you receive a genuine product and the best service. Here are some factors to consider when looking for the best places to buy Statuario marble :
Reputation: Look for a reputable supplier with a proven track record of delivering high-quality marble products. The Infinity by Bhandari Marble Group is well-known for its dedication to quality and customer satisfaction.

Variety: A good supplier should offer a variety of Statuario marble options, allowing you to select the one that suits your project's requirements best.

Expert Guidance: Seek a supplier that provides expert guidance and assistance throughout the selection and buying process. Our experienced team is always ready to help you make an informed choice.

Quality Assurance: Ensure that the supplier offers quality assurance and guarantees the authenticity of the marble. We take pride in delivering genuine Statuario marble with uncompromising quality.
3. Advantages of Buying Statuario Marble in Delhi
Statuario marble offers numerous advantages that make it a popular choice for homeowners and designers alike. Here are some key advantages of buying Statuario marble in Delhi:
Timeless Elegance: Statuario marble is renowned for its classic and timeless appearance. Its white background with bold grey veining adds an elegant and luxurious touch to any space.

Durability: Marble is a durable and long-lasting natural stone. When properly cared for, Statuario marble can maintain its beauty for generations.

Versatility: Statuario marble is versatile and can be used in various applications, including flooring, countertops, wall cladding, and more.

Property Value: Installing Statuario marble can increase the resale value of your property, making it a valuable investment.
In conclusion, Statuario marble in Delhi is not just a building material; it's a statement of sophistication and opulence. When you choose Statuario marble from The Infinity by Bhandari Marble Group, you are investing in the beauty and longevity of your space.
If you're ready to elevate your interior design with Statuario marble, contact us today to explore our exquisite range of Statuario marble options and let us help you bring your design vision to life. Your dream space deserves nothing less than the timeless elegance of Statuario marble.
Buy Statuario Marble In Delhi