All about Texture and Finishes on Italian Marble Introduce Italian Marble Texture When most people think of a solid surface such as Italian marble they automatically think of a polished looking surface. But, there are different finishes that an Italian stone can have. For example, most Italian marble we prefer to put a honed finish on because scratches is less noticeable. Honing is a process that we only do to Italian Marble.
Honed piece of Marble. Italian Marble can also have a less polished look. This different finish is called antique. The antiqued finish has a leathered feel to it. The shine is gone and the stone looks lighter. Also, the antiqued look will also lessen the visibility of small veins throughout the Italian Marble.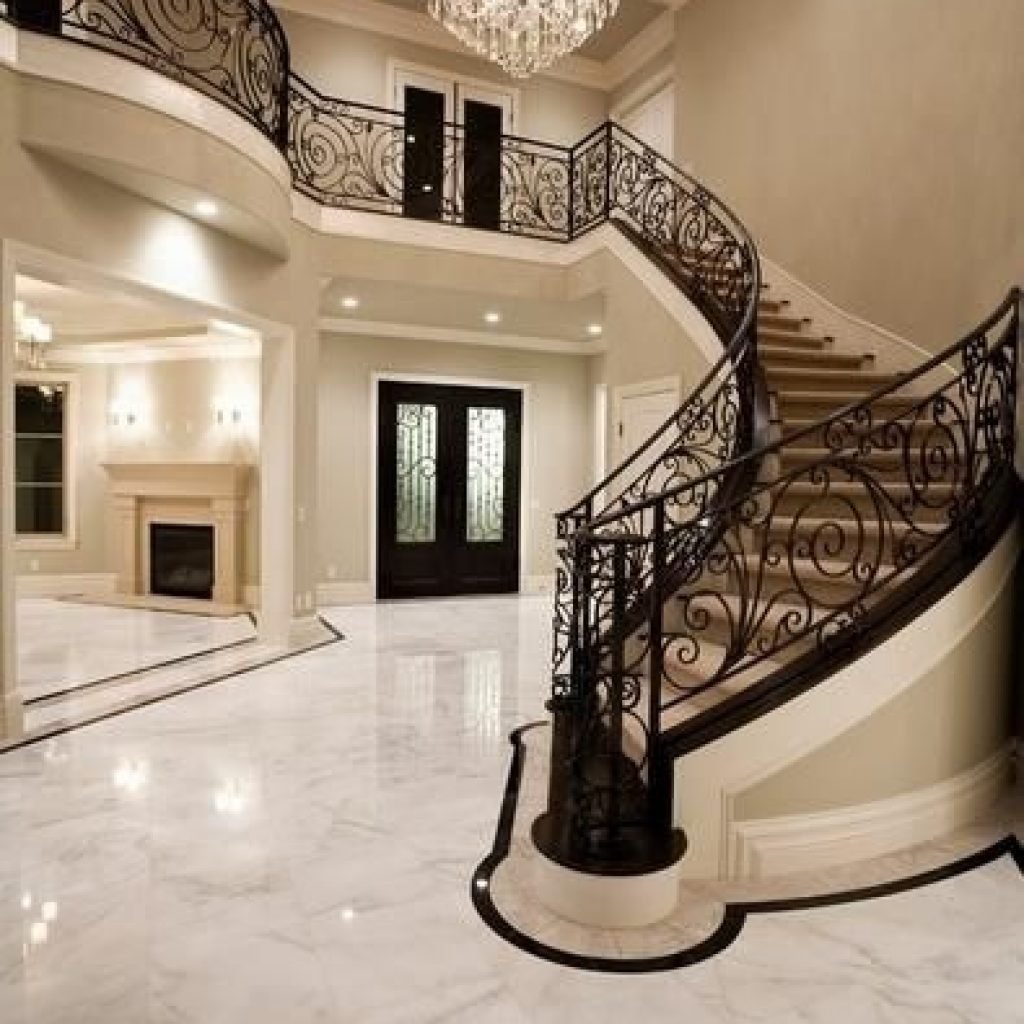 Tapestry Antiqued. Notice the lack of Shine. These looks can calmer and not as bold as the traditional polished look. They look great and are a wonderful option if you want something a little different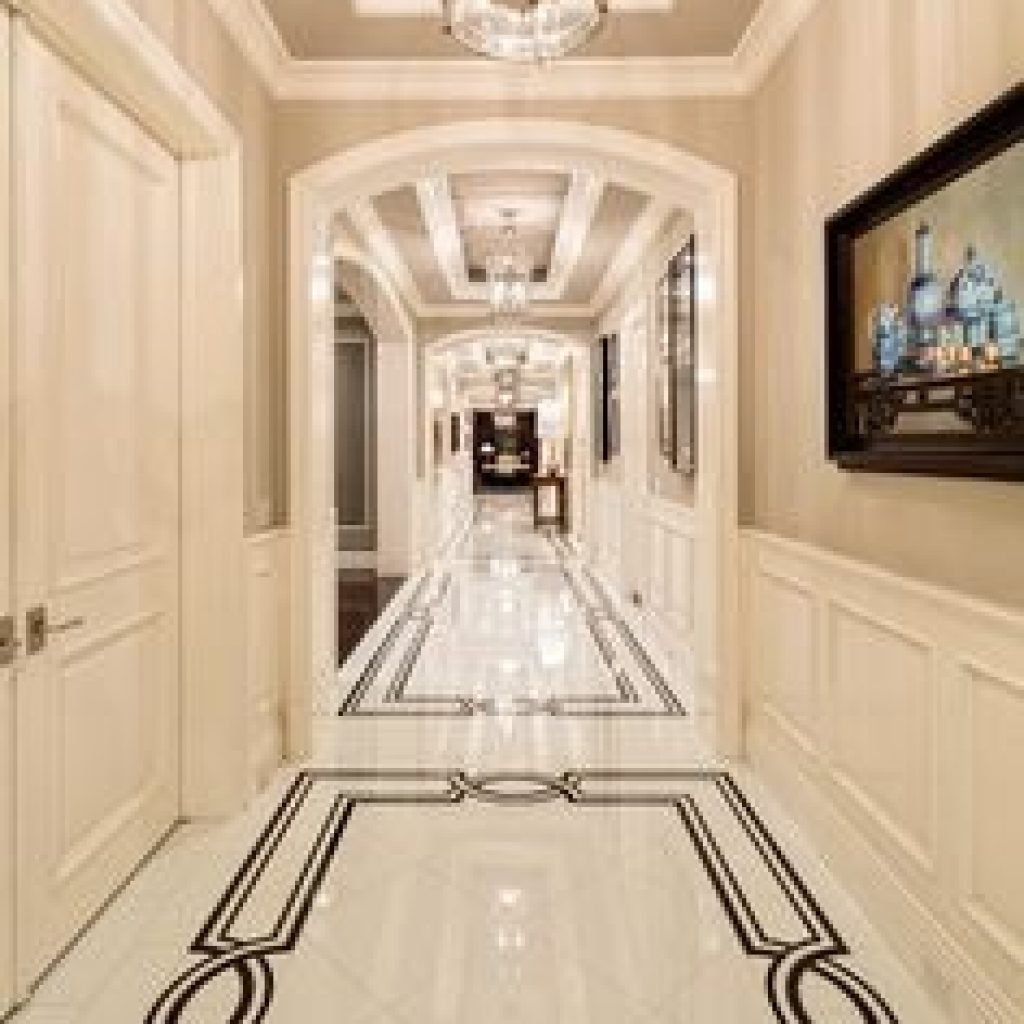 Italian Marble has a uniform texture non-foliated. There is a lot of variation in the color and texture of Italian marble. The two main influences are the kind of limestone that makes up the parent rock and the kind and degree of metamorphism. It can be almost any color including white, black, reds, greens, and more.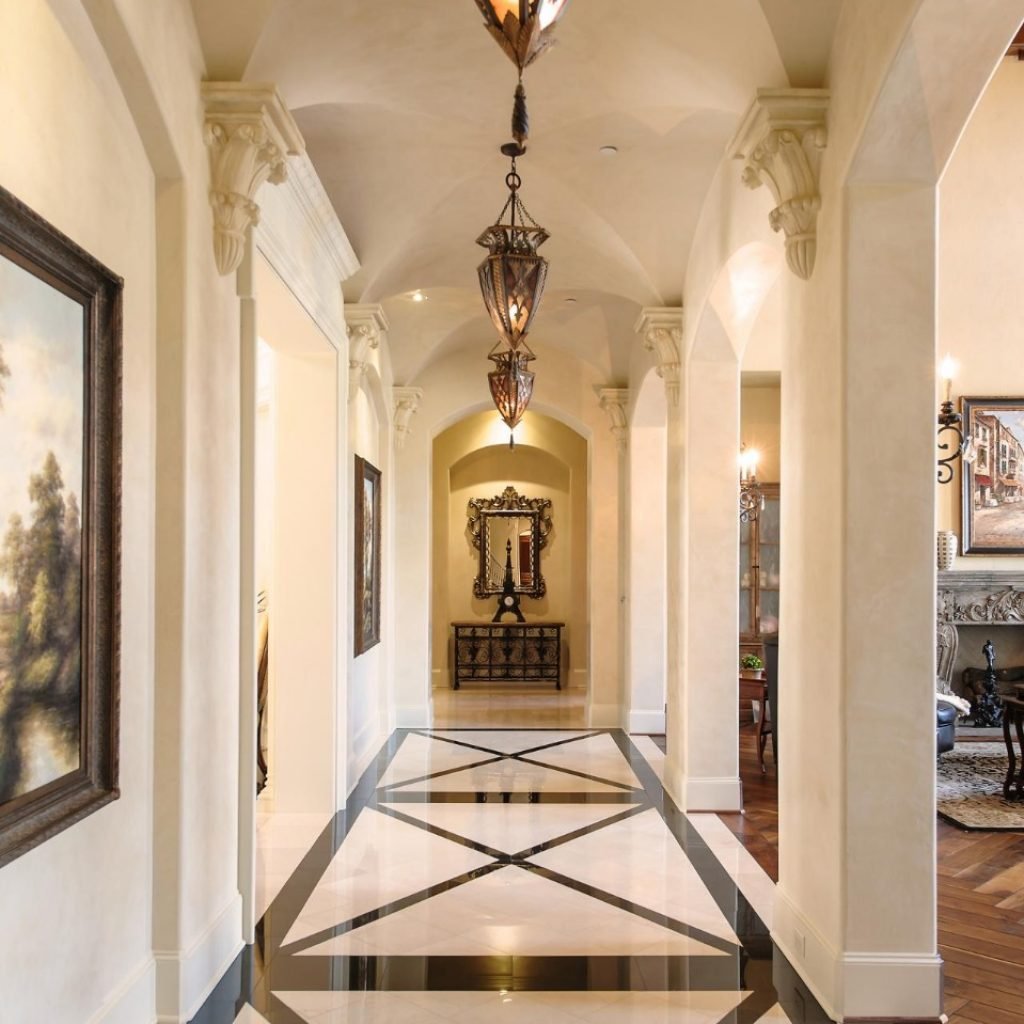 Are you planning to give a complete makeover to your home If yes, here we bring you one of the most fascinating Flooring, Elevation, Decoration and countertop options that will add class, elegance, and grandeur to your simple abode. Italian Marble Tiles are quite a in vogue these days and are known for their amazing looks and durability.
Italian Marble, natural stone has always been one of the choicest flooring options since olden times. However, with the growing use and benefits of porcelain and ceramic, Italian Marble Tiles have become a preferred choice. Here, we bring you the top reasons why installing these tiles is an excellent idea.
Gorgeous Looks Italian Marble stone has always been known for its gorgeous looks. The same looks can now be enjoyed in Italian Marble Texture. Italian Marble is available in an amazing array of designs, colours, and finishes that gives an amazing natural marble look. Go for muted colours and sophisticated designs and add splendour to your living space.
High Durability Italian Marble Tiles are highly durable as it undergoes a rigorous manufacturing process that ensures its strength. Once installed, it can be used for years together. It can sustain heavy footfall and continue to look as good as new for a long time.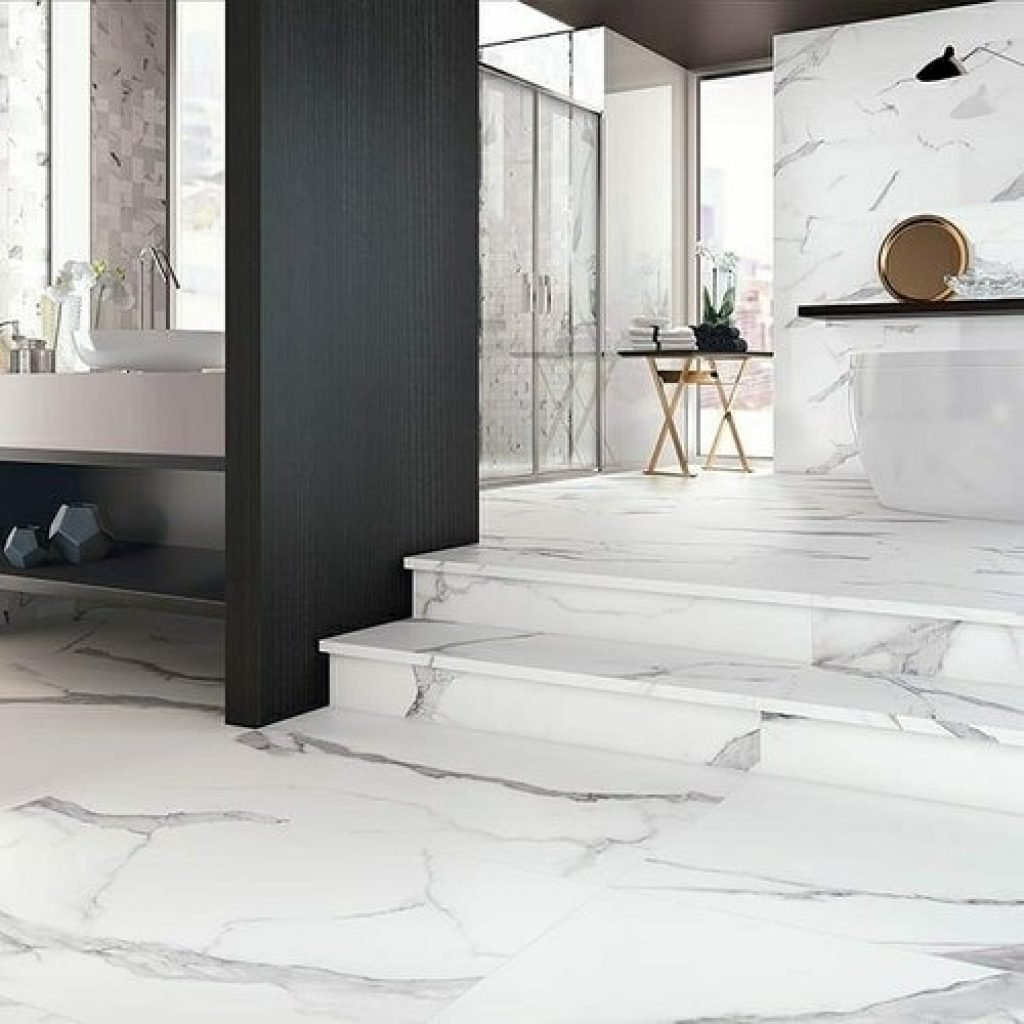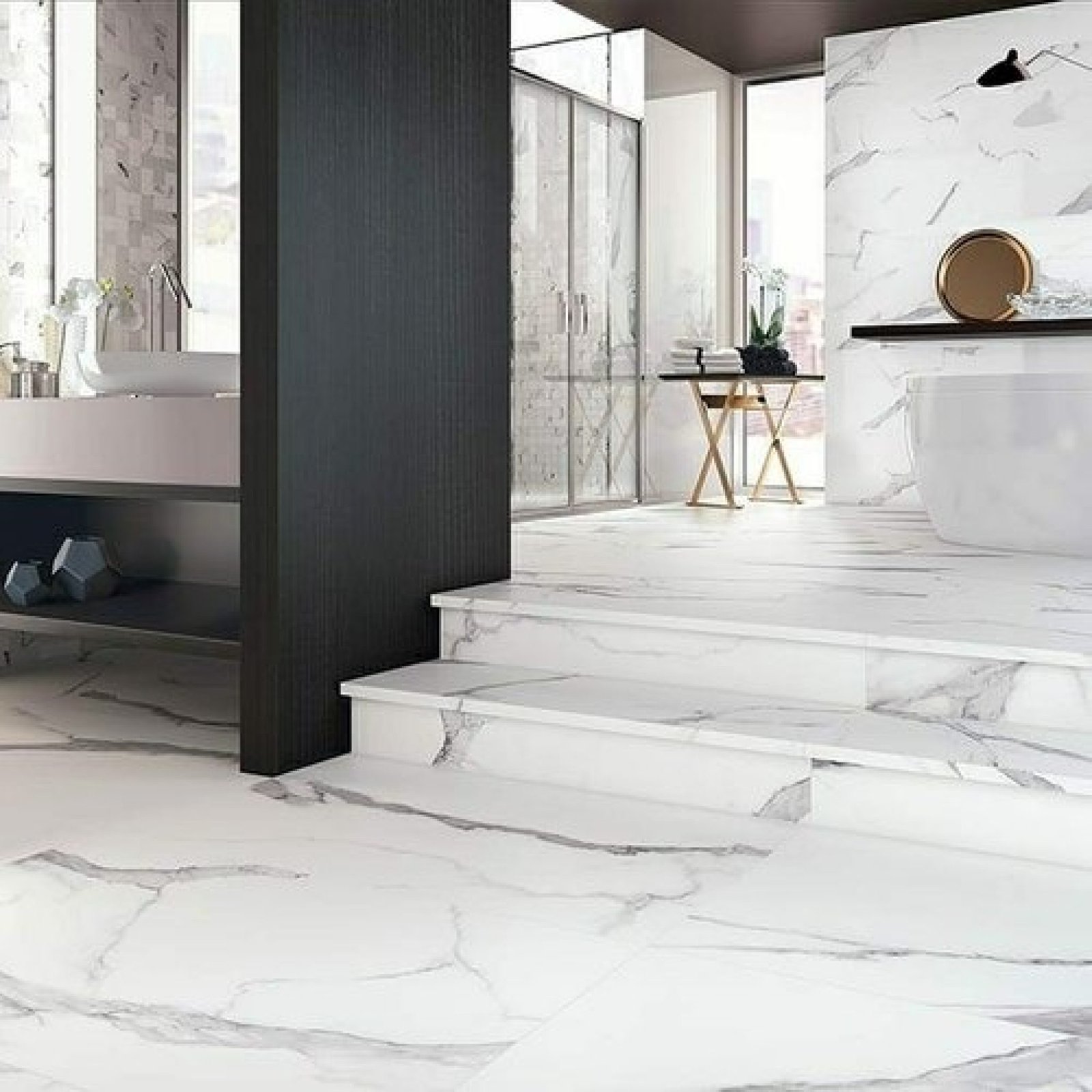 A Style Statement Italian Marble in excellent book-match style to create a style statement. The grandeur of marble and elegance of Italy in uniform patterns impart an interesting look to space.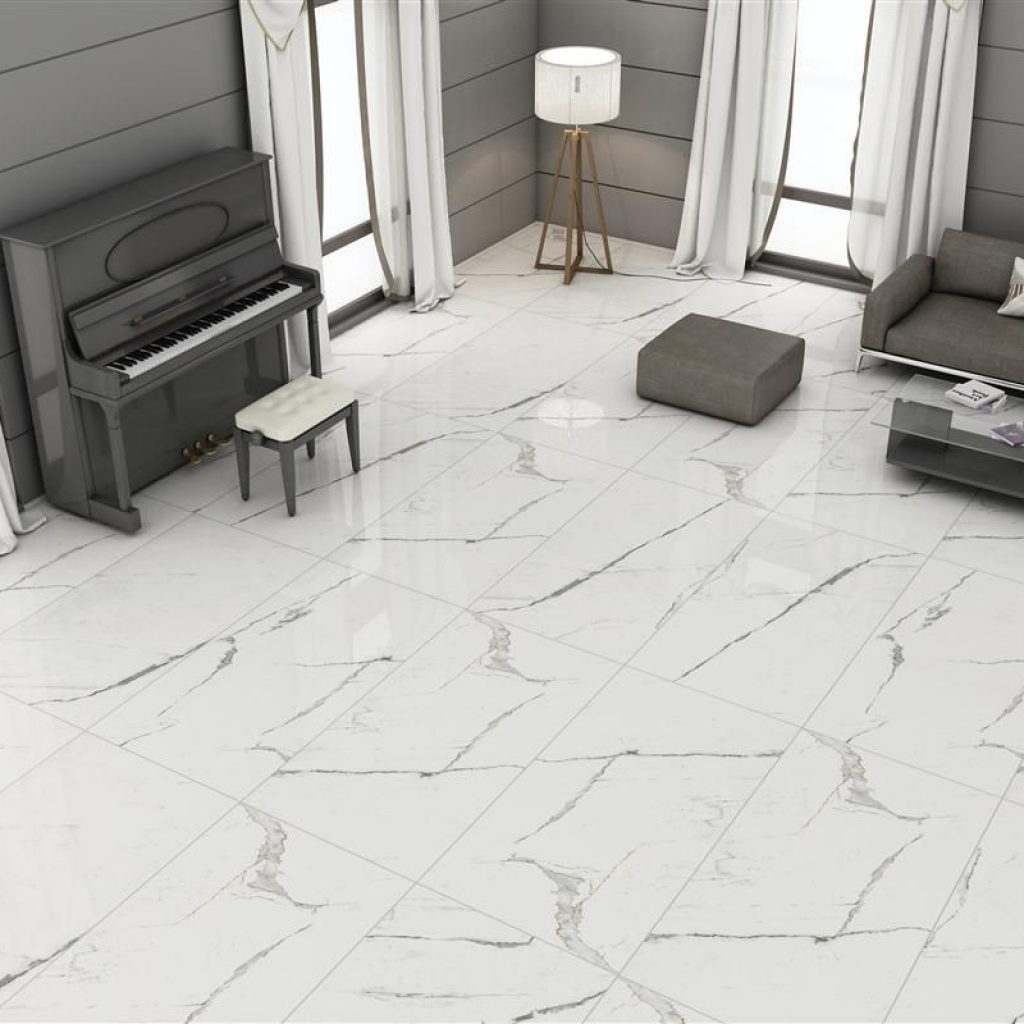 Versatile These are very beautiful and versatile-looking marble. Homeowners can install this Italian Marble in any room. It can also be installed on bathroom walls and shower area, recesses, and vanity tops in bathrooms and as benchtops and backsplashes in the kitchen. Italian marble has innate beauty to perk up any area where it is installed. Since this Italian marble reflects light, it keeps the area lighted and offers timeless charm.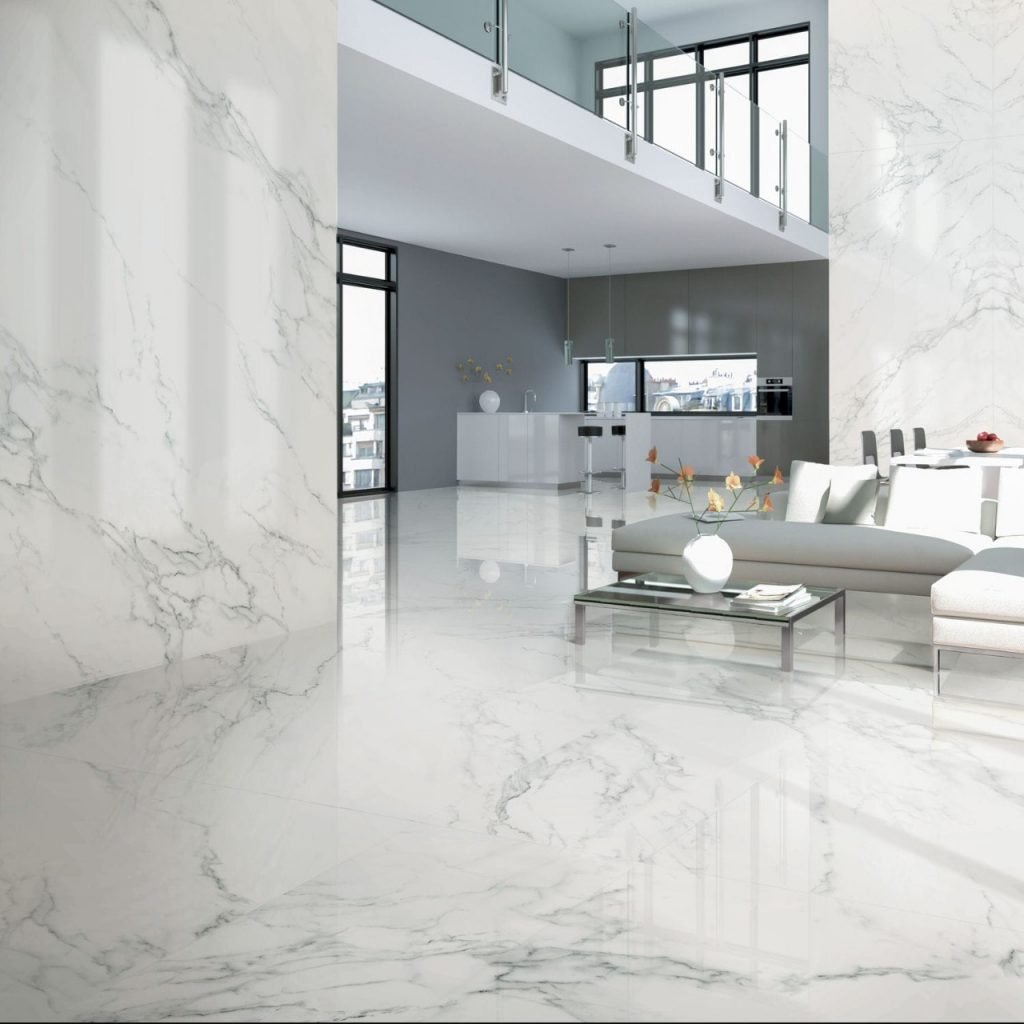 Affordable Italian Marble is affordable flooring options as with natural Italian Marble Stone. So, if you wish to achieve a gorgeous look for your home, invest in this high-quality Italian marble and transform your home into an elegant and stylish abode.
It is for these benefits that homeowners are increasingly preferring this Italian marble for their home villa hotel hospital and projects Flooring, Elevation, Decoration and Countertop.
A stone that knows how to express all the soul and passion of a Land, unique in the world. Moving in its diverse texture. Unique in its colors that, from the almost dazzling white of the Carrara Statuario Marble, sink into the wonders of the absolute black of the marble of Portovenere, proposing on its way only the most exciting colors. We are talking about excellence. A tradition of more than centuries of marble processing that has given outstanding works such as Michelangelo's David, Antonio Canova's Grazie, the splendid floor of the Florence Cathedral … Italian marble? Simply, a wonderful emotion.
Bianco Carrara Venato
Excellence in marble processing
In 1501, Michelangelo was about to sculpt one of the most famous artworks in the world: the statue of David, now kept in the Accademia Gallery in Florence. The chosen material was a block of gigantic white Carrara marble, which created many problems both for the supply and for the transportation from the quarries to the master's laboratory.
The processing of the marble began in a very difficult way because the block had been compromised in its volumetric structure by the roughening previously implemented by Agostino di Duccio and Antonio Rossellino. The genius of Michelangelo, however, after three years of assiduous work, was able to bring out the splendid David, unique in the perfect proportion of all its forms.
The type of marble chosen by Michelangelo was the white Carrara Statuario marble, which differs not only due to its incredible white luminosity, which tends to ivory but also due to the almost total absence of veins.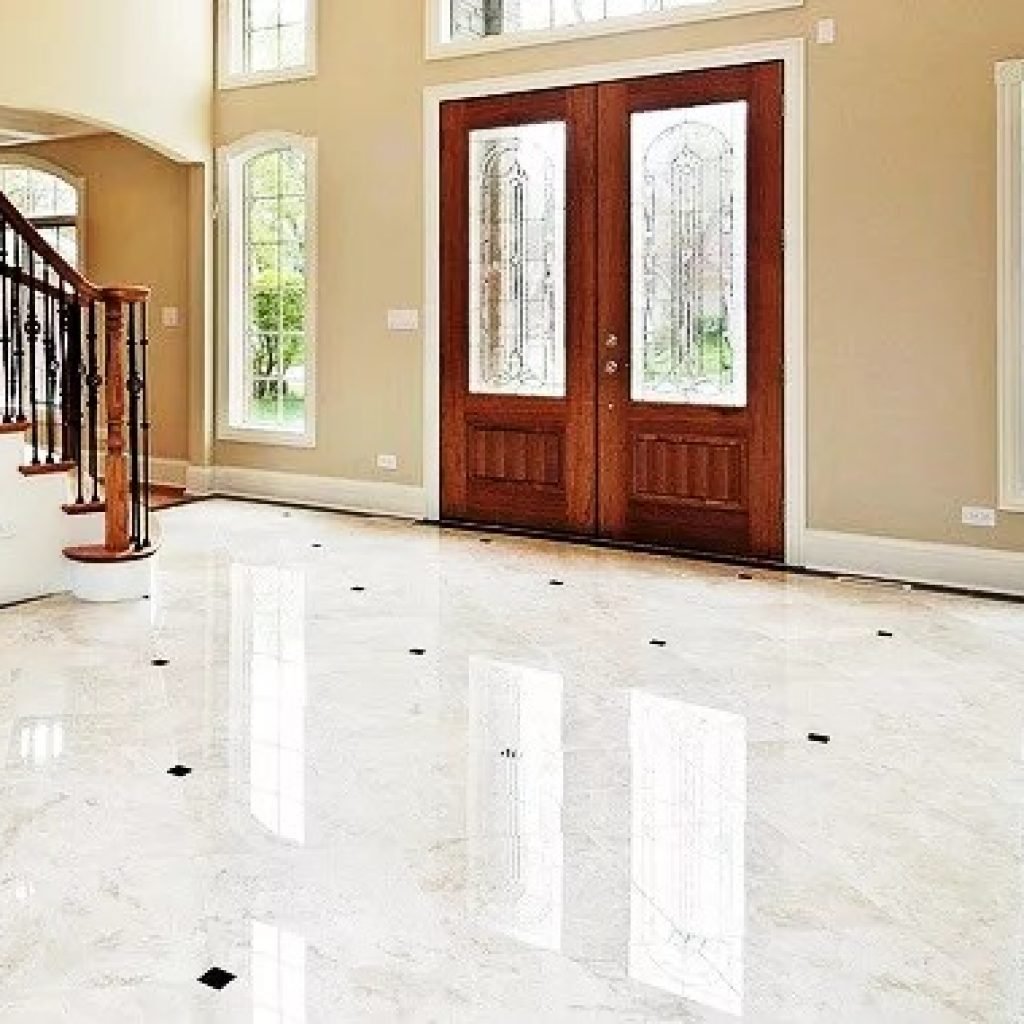 Today, this material represents 5% of what is extracted annually from Carrara, which explains why it is among the most exclusive marbles not only in Italy but in the world. Next to the Carrara, and always talking about high-quality marble, we find the extra-Carrara Calacatta Marble, characterized by a pure ivory-white background with a few thin white-beige veins, and the gold Calacatta on which, elegant golden-yellow veins are articulated over a crystalline white background.
This marble is truly among the most precious on the market and is used for Design furnishing elements, classic and contemporary interiors, covers dedicated to luxury interiors and SPA areas.
The processing of Siena Yellow Marble in Tuscany
Among the thousands of the magnificent colors of Italian marble, a place of excellence is given to the Giallo Siena Marble.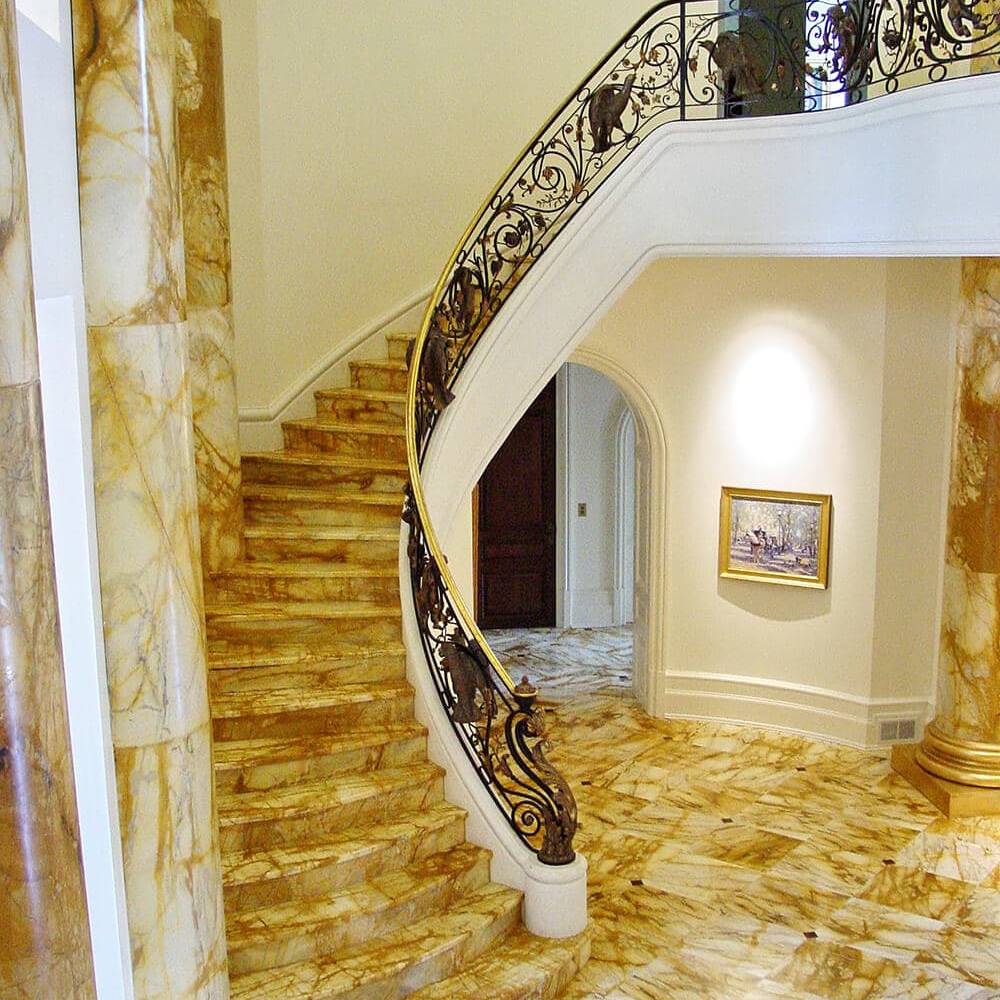 This material is particularly valuable both for its beauty and for the difficulty of its extraction: the deposit is characterized by an intense fracture that involves the extraction of blocks of different sizes and a large amount of waste. Its beauty, however, repays all the efforts and exalts for its dark yellow color that becomes heterogeneous due to the presence of veins with shades ranging from ivory white to light yellow up to reaching the yellow ocher and reddish. The particularity of this marble is precisely having, even within the same block, slabs that are very different from one another for the distribution of colors and movements of the grain.
The processing of the Giallo Siena Marble has always been considered very valuable and there are numerous examples that today is located in the most beautiful Italian cities. The floor of the Duomo of Siena is one of its most spectacular testimony. It is composed of 56 panels of various shapes and sizes depicting Sibyls, Biblical Stories, Virtues, Allegories, and stories from the Old Testament. Over 40 artists had worked on it.
Seen as a whole, the counterpoints of the special processing in Giallo Siena Marble give a special light to the artwork, giving the floor almost an impressionistic flavor.

Botticino Classico: a supply of exclusive marble
Botticino Classico is an aesthetically precious stone thanks to its chromatic veins on the soft tones of beige.
It is extracted exclusively from the marble basin east of Brescia and the supply of marble is given only by small and medium-sized enterprises that often have a history of more than three generations. Despite their 'small' size, this area, like the excavation of ornamental stones, is second only to Carrara.
As for the processing of this marble, however, its hardness and its characteristics of particular resistance make it suitable for all finishes, even the most impacting such as tumbling or bush hammering. Undoubtedly, Botticino Classico marble is an extremely precious marble that has been used for iconic achievements such as the Altare Della Patria in Rome, without forgetting the charm aroused by this stone abroad: the White House and New York Central Station were created with Botticino Classico.
Portoro or Marble of Portovenere: the excellence of Italian marble
The Portoro or Marble of Portovenere is a very precious quality of brilliant black marble with light golden streaks that is extracted exclusively in the area of La Spezia (Liguria).
Its color is due to the richness of organic substances present in the limestone while the light gold veins come from the partial dolomitization of the organic substance that has oxidized. The current number of quarries that extract this material is very limited today and the blocks are made inside large rooms to avoid the impact on the above areas, very delicate from a landscape point of view.
The processing of Portoro marble sends us to the Etruscans and then, passing through the artifacts of ancient Rome and those typically Ligurian of the twelfth century, to the Renaissance era where it was widely used during the reign of Cosimo I, de Medici. In the Baroque period, however, it was used, especially in the decorations of the interiors of churches and sacred places that require the supply of this marble to create marvelous works such as San Pietro in Vincoli, San Giovanni in Laterano, the church of Saints John and Paul and Saint Sylvester in Capite in Rome.
The export of this material began only in the nineteenth century and brought the supply of material in France, Belgium, and Switzerland for the ornamentation of palaces and castles among which we find Versailles, Marly, and Compiegne. Towards the end of the 50s, Portoro also reached the United States where it has been chosen to hold the projection room of the then very famous Paramount. Wonderful as valuable material, today it is used for high impact Design projects, luxury bathrooms, and coverings.
Travertine
Travertine is often incorrectly inserted into the marble family. In reality, marble is a metamorphic stone which under the effect of temperature and pressure has undergone a transformation to obtain a granular and crystalline structure.
Travertine, on the other hand, is a sedimentary rock created from a limestone deposit which, thanks to its porosity, can incorporate oxides during the formation process, thus acquiring various colors, from white to beige to reddish.
The results, however, are breathtaking and comparable, if only as originality, to those given by the precious marbles mentioned in this article. Travertine, in fact, can reach very strong colors such as dark brown or incredibly charged red. The slabs with horizontal streaked lines on earth tones are also splendid, becoming particularly evocative in country houses or marine resorts.
Types of Italian Marble Finishes
There are different types of finishes available in Italian Marble. These finishes are done on top of the plain surface. When you buy Italian Marble it is absolutely plain. We can get it High Glossed Polished. Mirror Finish Polish & Diamond Polish are really smooth polish. You can see your own image on the marble surface. That's why it is called Mirror finish or Mirror Polish.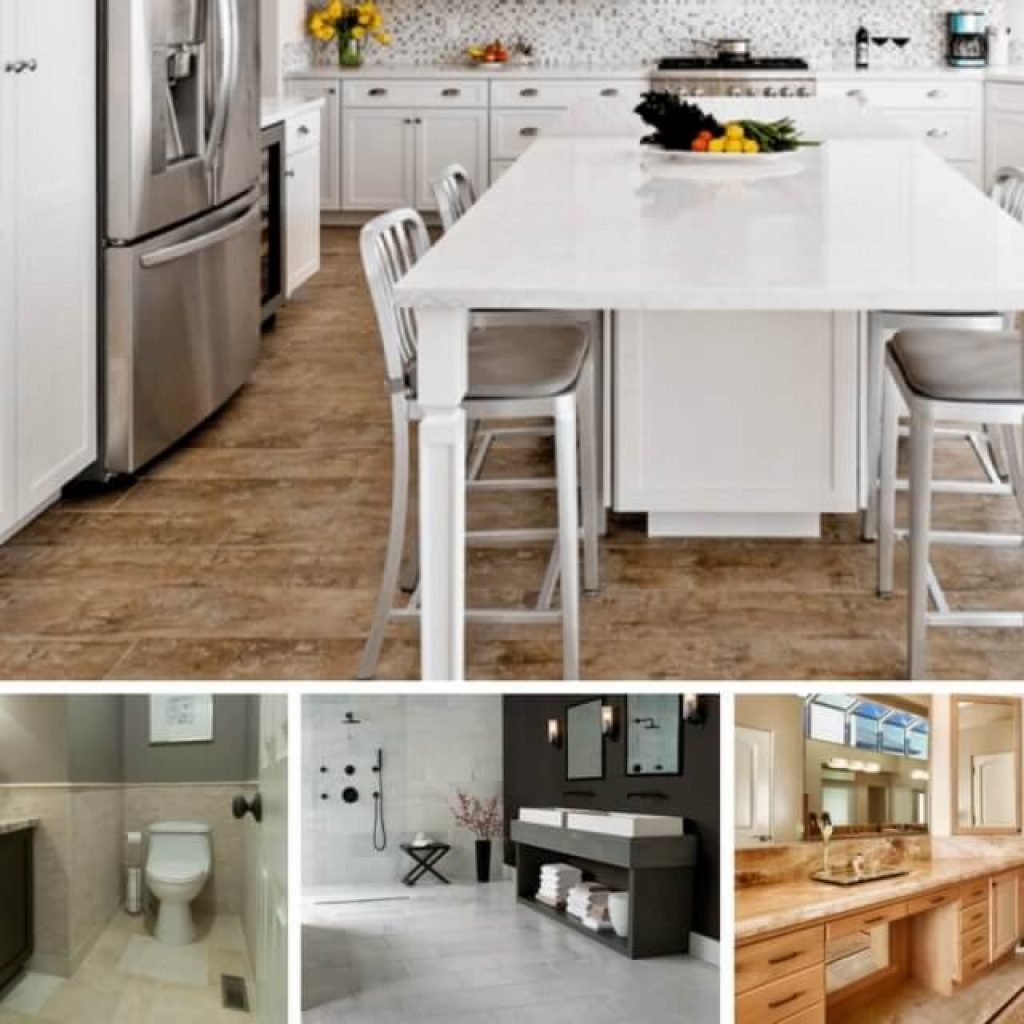 Apart from these common Polishes, there is Honed Finish. The honed finish on Italian Marble is slightly rough. Sandblasting is another process that makes Marble rougher.
Italian Marble is highly preferred with Mirror Polish. This also gives a very smooth surface. if your floor is rough & if people walk with shoes, dust might get accumulated. Hence on the floor always Plain finish or Mirror Finish is recommended. 99% of the time the Italian Marble floor is always Mirror finish.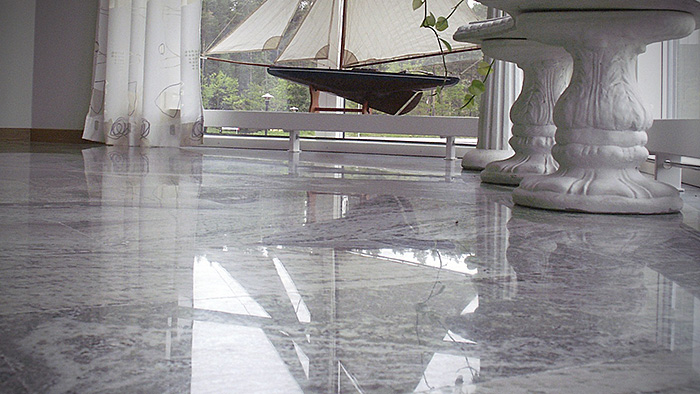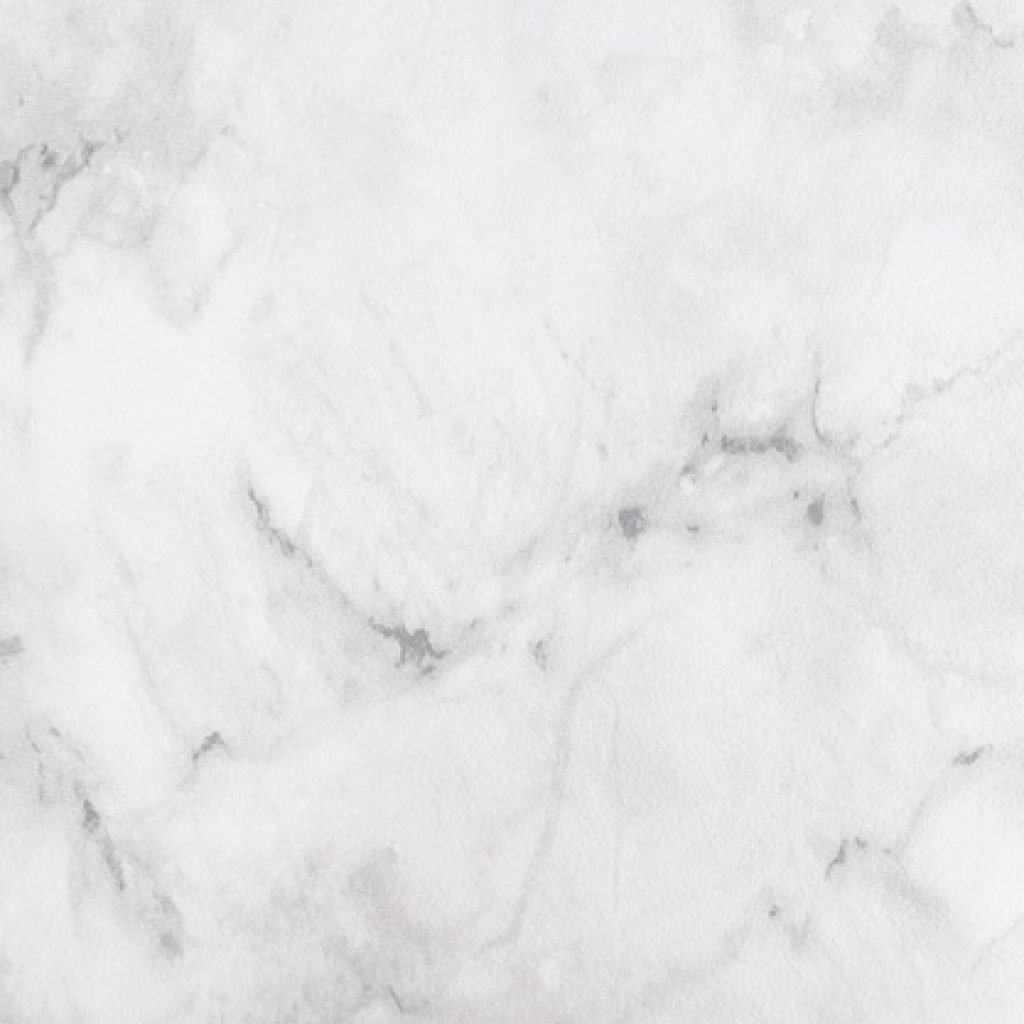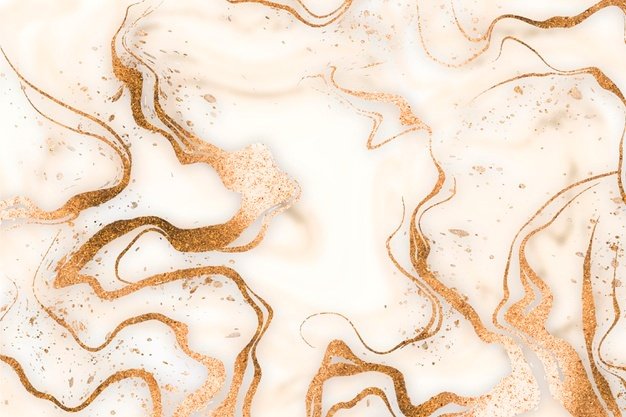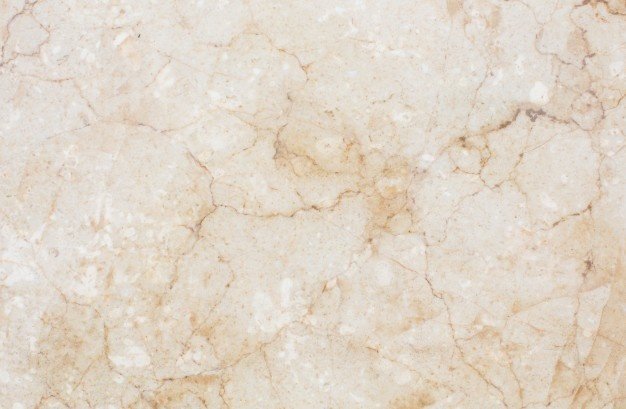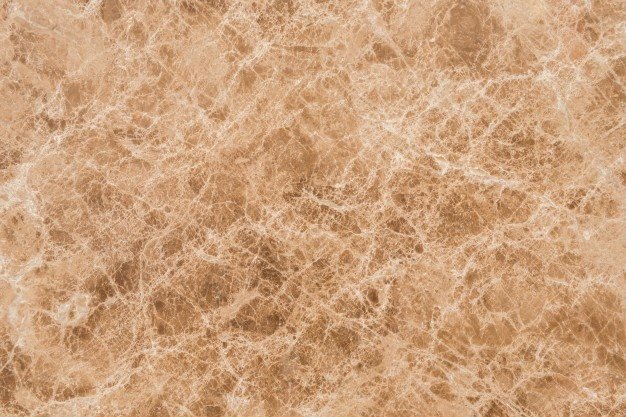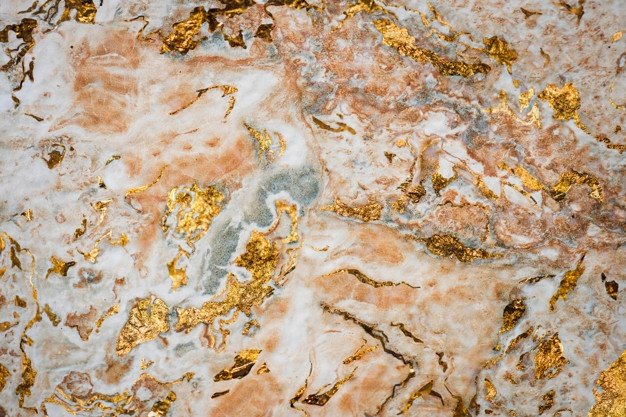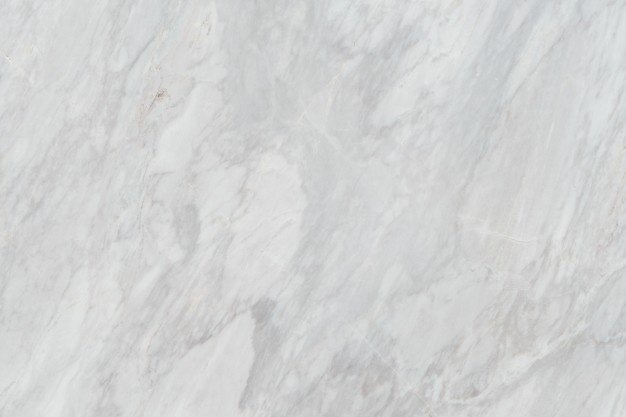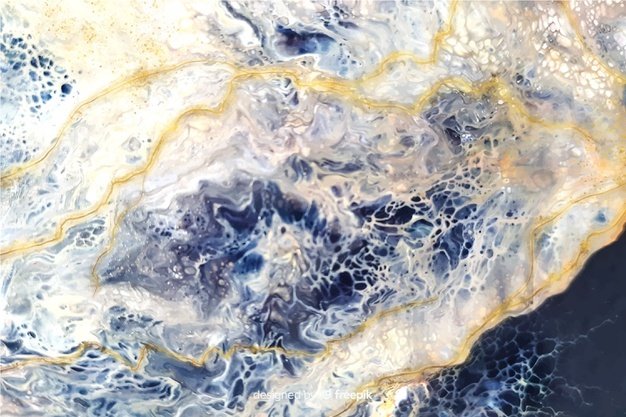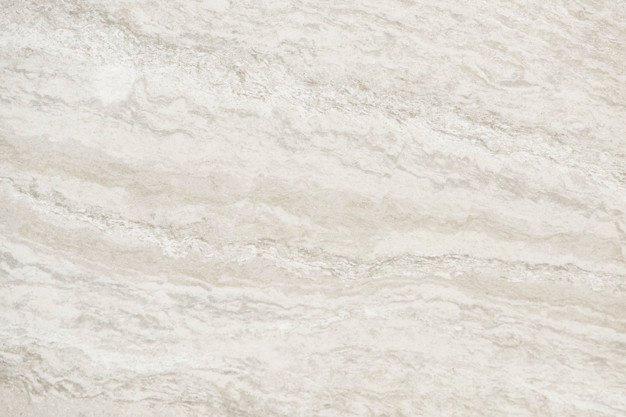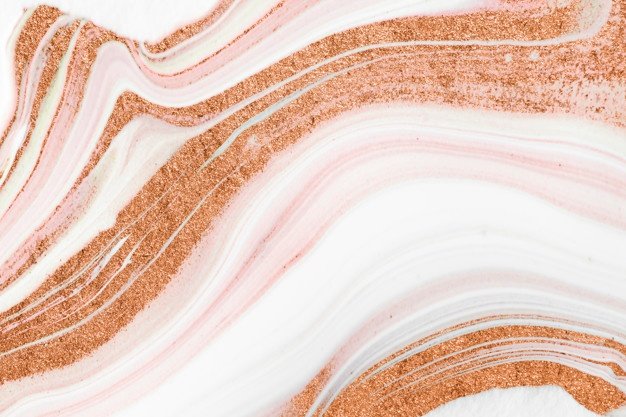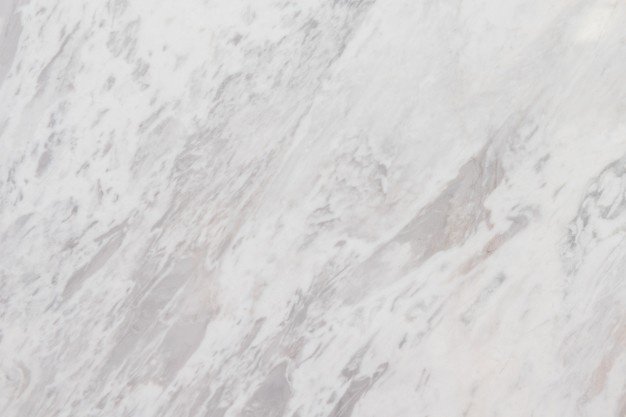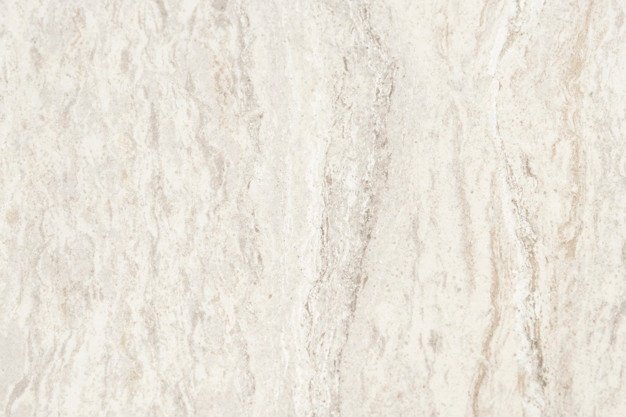 BY BHANDARI MARBLE GROUP CONTACT US ON;9672941111
All about Texture and Finishes of Italian Marble in 2020