KISHANGARH MARBLE
Kishangarh Marble is top-class marble with extreme richness of quality and magnificence of appearance. Well, if you are someone who wants to add a royal appearance to the building, Kishangarh, then now their collection is available in India also.
The Statue of David, the Leaning Tower of Pisa, and the Parthenon are the epitome of elegance, and these were the historical monuments and architecture that left a benchmark of legacy. 
During the monarchy period, people used Italian marble, according to history. The palaces, monuments, forts, and other heritage sites are generally made from this marble. From then until now, not a single mark or variation in appearance you can find in those buildings is due to Italian marble's longevity and durability. Due to this reason, the demand for Italian marble has increased, and people now prefer to use it in their buildings as well. Today, Bhandari Marble Group, a Kishangarh Marble is sharing the reason behind Italian marble's popularity. We are damn sure that only 99% of the population is aware of this fact, which we are sharing here today. 
Here are the following reasons why people prefer Italian marble over the Indian marble
•Their origin –
The origin of Italian marble is the Carrara region of Italy, which is the same place where Michelangelo was residing. Both the location and the marble have become well-known as a result of these artists' engraved art. There is a mountain named the Apuan Alps in Italy, which is also a major source of Italian marble.
•Their formation –
The formation of Italian marble takes years and intense pressure, heat, and temperature before it turns from sedimentary to metamorphic rock. Impurities are removed by extreme heat, hence the high demand for Italian marbles. The color and bold veins may vary due to region and location, but the rigidity remains the same.
•Skilled workers to bring out of the quarry –
The Italian workers are still thought of as those from the Stone Age, and that is why they perform every task with exact measurements and strong precision. This kind of work doesn't affect the quality of the marble after the quarrying process.
•"Status symbol" as an Italian marble –
As we are aware, Italian marble comes from the place of the great artist Michelangelo, and they have used this marble only in their sculpture and art. They have created a legacy and given a beautiful gift to the world through their art. Now, after them, others have also started using it in art, sculpture, and painting. As a result, Italian marble became more popular and was recognized as a luxurious piece in society.
•Other necessary details about the Italian marble –
After knowing everything about the origin and the other significant characteristics, now is the time to take a look at the physical appearance of the Italian marble.
-In Italian marble, someone couldn't find various ranges of colors except grey, and white and it gives an extreme richness of royalty.
-The polishing exists on one side of the marble and not on the other side and the thickness is about 18 to 20 mm.
-For installation at home or office, it needs highly qualified craftsmen.
-This marble loses its luster at some point in time and that is why it requires high maintenance.
-Italian marble is not available at a cheap price and after involving skilled craftsmen may increase the price.
-This marble requires toxic chemicals to retain its elegant texture and quality. 
About the Author
About the Author Hi, I am D.C. Bhandari, chairman of Bhandari Marble Group living in India, Rajasthan, Kishangarh. I love seeing the new and creative ways people use our Marble, Granite, and Natural Stone. Our customers are so creative. My favorite design style is a preppy traditional mix with modern especially pieces that can be found in a vintage or antique stone. I like to invent travel, search, and experiment with natural stone products. For more posts visit our website.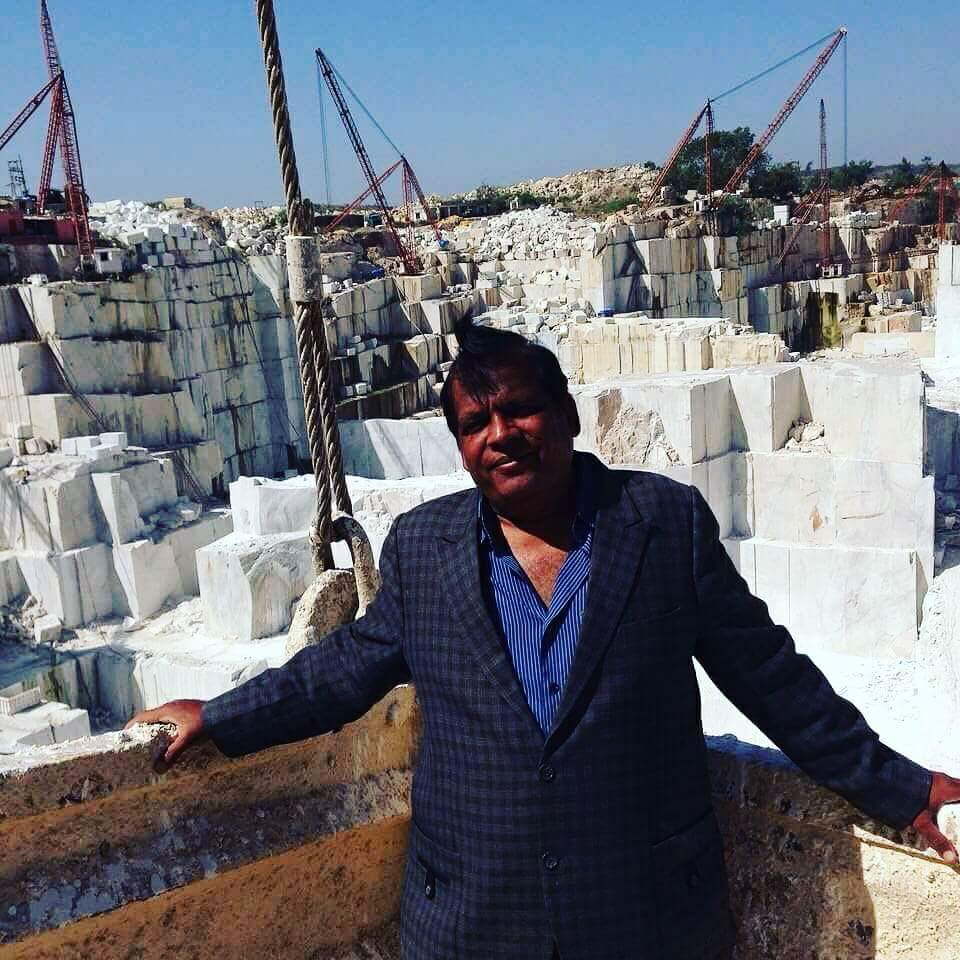 WORLD'S TOP AND INDIA'S BEST MARBLE, GRANITE AND STONE COMPANY
ADD BY EXPERT AND EXPORT TEAM OF BHANDARI MARBLE GROUP. CONTACT US AT: +919829040013