TAGS: Purewhitemarble, Whitemarble, Purewhite, Architecture
PURE WHITE, FLAWLESS WHITE MARBLE WITH NO VEINING OR SPEACKLES- BUY EXCLUSIVELY AT BHANDARI MARBLE GROUP:
The pure, priceless and pristine white marble is a perfect match for almost all other colours of marble and stone which you may want to mix and match with it. It is also a great solo performer in terms of interior décor. It perfectly complements all types of indoor and outdoor decorations. The ambience that flawless white marble helps in creating is completely class-apart and timeless. Trends may come and go but the trend of pure white marble transcends them all. Its evergreen beauty lasts a lifetime and beyond. No wonder it's a favourite amongst homeowners, architects and interior designers.
Another great aspect of pure white marble is that it is available in several Indian and Imported variants. Its Indian variants include Makrana White, Banswara White, Morwad White etc. Amongst the imported varieties, the most popular loved and trusted one is Statuario Marble and Vietnam White Marble.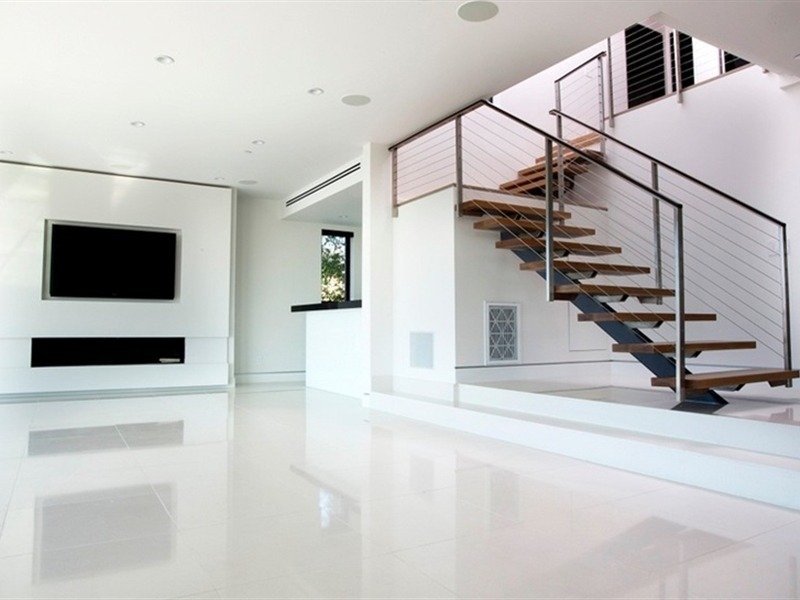 OUR DISCOVERY- WHITE INDIAN STATUARIO MARBLE:
At Bhandari Marble Group, Kishangarh, we have a unique fusion of the rich and glossy imported statuario mixed with the durable yet affordable Indian marble. It is an Indian variant of Statuario called the Indian Statuario marble. It was discovered by our forefathers in the land of India but its quality is just as superior as its Italian counterpart. What's better is that its price point is much more pocket-friendly. So, with Bhandari Marble Group, a leading Marble manufacturer in Kishangarh, everyone can enjoy the opulence and rich finish of Statuario marble without burning a hole in their pockets.
OUR COST-EFFECTIVE APPROACH:
Bhandari Marble Group is able to offer highly competitive market prices because we are the quarry owners, manufacturers, stockists,s, and dealers of Marble in Kishangarh and across India and abroad. This helps us cut down the costs of middlemen and bring these marble to you at prices that are impossible to find anywhere else in the country, especially for such an exclusive quality of the material.
PROS OF PURE WHITE MARBLE:
• Easy to install and maintain.
• Hypo is allergic in nature.
• Maintains an optimum temperature of the interiors.
• Blends well with all types of decors and colors.
• Never goes out of style.
• Available at competitive market prices.
• Durability of the material.
• High sheen and glossy finish that grants an opulent feel to your spaces.
• White has a calming and balancing effect on your mood.
• White is ideal for spaces where you want to introduce brightness and light.
• Our material is shipped to your doorstep in a hassle-free process.
SPECIFICATIONS OF WHITE MARBLE:
• No chemical processing is required.
• Striking white color that does not change for the longest period of time.
• It is a mineral-rich and durable Indian stone.
• Affordable for the brilliant quality that you are getting for this stone.
A POPULAR CHOICE- MAKRANA WHITE MARBLE:
Makrana white marble is a stone that has no variation, veining, or design on it. It is completely flawless and white. The greatest wonder of the world Taj Mahal is the most popular historical monument made of Makrana white marble. This monument is the pride of India and is still standing tall and inviting millions of tourists every year. With loads of features and attractions, this stone product is ideally suitable for countertops, flooring, wall coping, artifacts, mosaic, fountains, and pools. It is just the right stone for all personal and commercial projects.
It is available at the best price in India at Bhandari Marble Group and we cater to all your big and small requirements. Available pure white marble thickness is 16mm, 18mm, and 20mm. However, custom sizes and thicknesses are also available.
FACTS ON MAKRANA WHITE MARBLE:
• Real name: Makrana marble
• Additional Names: Sangemarmar Pure White Marble, White Makrana Marble, Makrana Pure White Marble, Makrana Albeta Marble, or Nagaur White Marble
• Color: White
• Destination of origin: Makrana, Nagaur, Rajasthan, India
• Finishing Surface: Polished, Cleopatra, honed, sandblasted, antique (sandblasted + brushed), bush-hammered, bush hammered + brushed, and leather finish
• Recommended Usage: Commercial and domestic structures.
WHY CHOOSE WHITE MARBLE FLOORING:
The marble floor is the best option when it comes to durability. This high-density material is capable of withstanding all types of external pressure. Also, it can handle sudden weight changes easily.
This is because marble stone is completely natural and each of it has a unique natural composition. That is why every marble stone has a distinct look, and so there is so much variety to choose from.
Marble shines when exposed to the light and that's why it was largely used for building sculptures in ancient times. Once polished, marble comes up with a brilliant shine and smooth texture. The shiny translucent surface of the marble floor makes space reflect the light well, hence making it look brighter.
Marble comes with an everlasting appeal because it doesn't get old easily. It gives the much-needed elegance to the floors as they are resistant to scratches from the majority of things.
OUR EXPERIENCE:
Bhandari Marble Group has been manufacturing and supplying top quality marble and Granite since 1969. In these 5 decades, we have worked with an esteemed clientele that includes India's top Architects, Interior Designers, Industrialists, Conglomerate, and Hotels. This has pushed us to handpick a selection of stones suited to the sensibility and functionality of our customers. We have earned the status of an industry pioneer by offering such premium varieties to choose from. Our reputation and the desire to deliver the best are a testament to our reliability.
We personally invite designers and architects to find the exclusive quality stone for all types of projects.
For more information, follow our Facebook and Instagram or give us a call to receive a free quote and consultation from our team of experts.
INDIA'S TOP AND WORLD'S BEST MARBLE, GRANITE AND STONE COMPANY
CATEGORIES: PURE WHITE, FLAWLESS WHITE MARBLE, OUR DISCOVERY, OUR COST-EFFECTIVE APPROACH, POPULAR CHOICE, FACTS, FLOORING, OUR EXPERIENCE.
ADD BY EXPERT AND EXPORT TEAM OF BHANDARI MARBLE GROUP. CONTACT US ON; 9672941111.