WHITE STATUARIO MARBLE
White Statuario marble comes from mountain quarries in Italy, just a stone's throw away from Northern Tuscany, and is known as one of the major white marbles used in both commercial and residential projects. Also known as White Statuario marble, this Italian marble features a bright white background with gray and gold veining that line the exclusive stone. 
White Statuario Marble is a high-demand Italian marble for a number of reasons. Limited availability makes the stone a rare find, and the same type of material could not mimic the intricate veining patterns seen in White Statuario marble.
Popular Uses
Carrara marble, Calacatta marble, and Bianco Statuario marble all make ideal stone choices for marble countertops, floor tiles, and wall panels for their polished finish and classic, timeless aesthetic. However, White Statuario marble is not suitable for exterior applications, and are limited to indoor applications unlike Calacatta marble. 
Still, the gray and gold veining against the pure white background of Statuario makes it an ideal natural stone to use in a variety of applications from marble slab countertops to shower wall lining. The polished finish of a Statuario marble slab offers the best view of its gold accented veining, making it the perfect natural stone for conspicuous locations in homes and businesses.
Statuario marble makes the ideal material for luxurious home accents such as the kitchen countertop and bathroom floor tiles. A vanity made from Statuario shows of a cool, elegant vibe, and the light hues of Statuario bring brightness to any room. Essentially, any area where Carrara can be aesthetically placed, Statuario can pose as an alternative just the same.
Care & Maintenance
Any marble slab would require some level of care, and for a low-availability, luxury marble slab such as Statuario, the care that goes into maintaining the stone is no small feat. As always, we recommend keeping acidic solutions away from the marble, and to clean it with specialized cleaning solutions meant for natural stones.
Other Facts about White Statuario Marble
Italian marble is not without its historical glory. Sharing the spotlight with Carrara, Michelangelo is one of the famous renaissance artists to create works from Statuario, the most famous being Michelangelo's David, carved entirely out of a particular slab of Statuario marble.
Amore e Psiche by Italian sculptor Antonio Canova is another popular work made using Statuario. Today, Statuario is a sign of luxury, and is often used in designer homes and high-end fixtures, often in complement to other high-class materials such as Swarovski crystals, and gold. 
Choosing Statuario Marble
Statuario, Carrara, and Calacatta are all quarried in the same part of the world, but produce different designs and images from each other as they form varying veins that make up their signature image. While Italy is the leading producer of these materials, they are in demand across the world for their timeless look, and air of light elegance. 
About the Author
About the Author Hi, I am D.C. Bhandari, chairman of Bhandari Marble Group living in India, Rajasthan, Kishangarh. I love seeing the new and creative ways people use our Marble, Granite, and Natural Stone. Our customers are so creative. My favorite design style is a preppy traditional mix with modern especially pieces that can be found in a vintage or antique stone. I like to invent travel, search, and experiment with natural stone products. For more posts visit our website.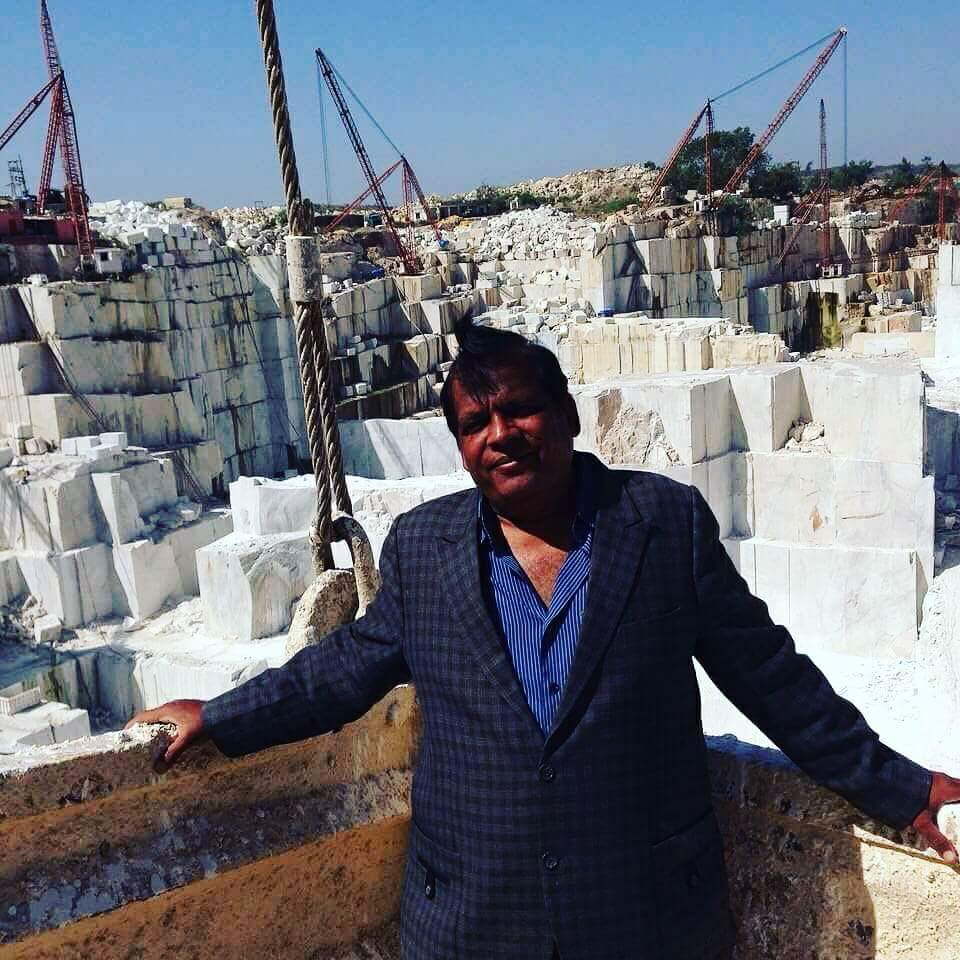 WORLD'S TOP AND INDIA'S BEST MARBLE, GRANITE AND STONE COMPANY
ADD BY EXPERT AND EXPORT TEAM OF BHANDARI MARBLE GROUP. CONTACT US AT: +919829040013