PURE-WHITE-MARBLE
MAKRANA-WHITE-MARBLE
THASSOS-WHITE-MARBLE
VIETNAM-WHITE-MARBLE
BANSWARA-WHITE-MARBLE
BHANDARI
MARBLE
INDIA
RAJASTHAN
KISHANGARH
PURE WHITE MARBLE
As the name suggests, Pure White Marble is a natural stone. The color of this marble is pure white and is considered the whitest marble in the world. Most Architects, designers and homeowners think this marble is the best, which is why this natural stone is always in high demand. The luxurious look that the Pure White Marble has makes it stand out from the competition. We can say, no other marble can beat the beauty of this Pure White Marble.
Pure White Marble is famous for its shining white surface, which is why this is the most popular choice of many homeowners. This marble comes in different colors, sizes, designs and patterns. It adds beauty to your home as it is a good option for Flooring, tabletops, countertops, etc. Pure White Marble can make stains and other damages invisible, keeping its beauty intact if used as a kitchen countertop.
Reasons to Choose Pure White Marble Flooring
DURABILITY
VERSATILITY
COOL FEEL
DISTINCTIVE
EASY CLEAN AND MAINTENANCE
MAKRANA WHITE MARBLE
Undoubtedly, this Makrana White Marble is among the best and most popular choices among many homeowners. The royal look and its bright white color enhance every place's look. Makrana White Marble is a natural stone produced through the metamorphism of sedimentary carbonate rocks, i.e. limestone or dolomite.
FEATURES OF MAKARANA WHITE MARBLE
DURABLE
EASY INSTALLATION
EASY MAINTENANCE
REASONABLE PRICE
THASSOS WHITE MARBLE
If you're looking for a luxurious, white marble to use in your home décor, Thassos white marble is a perfect choice. Named after the small Greek island of Thassos, known for its clear waters and beautiful white sand beaches, this natural stone is sure to add elegance and sophistication to any setting. Thassos White marble is used by some of the world's top designers in high-end hotel and residential projects. So if you're looking to add a touch of luxury to your home, Thassos White Marble is a perfect choice. The white variant of this beautiful stone originates from the Greek island of Thassos, which has been mining it since ancient times.
Look and Feel of Thassos White Marble
The magnificent white color of snow also reminds us of its Greek origins, where it glows with its own radiance. A material with a unique degree of purity and contrast. This thassos white marble's distinctive white hue illuminates in any setting it is utilized, and it is very popular. It may be used for both indoor and outdoor bathroom countertops, as well as wall coverings, flooring, pool and fountain caps, monuments, and design projects and many more. The whitest natural marble in the world is Thassos white marble, which is quarried on a remote island. Its purity, white color and crystal-like sheen are unrivaled, and its source site is beautiful. The veining designs may vary, and it's typical to observe light veins and a pale gray webbing pattern throughout.
VIETNAM WHITE MARBLE
Vietnam white marble is a natural stone resulted from metamorphism sedimentary carbonate rocks, most commonly limestone or dolomite rock. Color variations occur in marble due to mineral impurities in the stone; therefore, only the rarest, purest rocks can form crystal white marble. When choosing a home material, many architects, homeowners who would go to natural stone for its durability and classic look, especially white marble for an elegant presence.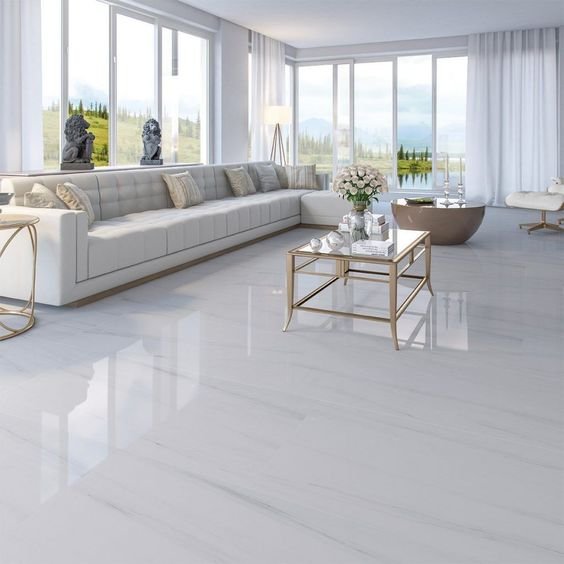 Vietnam white marble brings elegance and strength to your Space
Vietnam white marble is highly regarded by Architects, homeowners and designers for its exceptional whiteness, sparkling and glossy surface, as well as strong structure. The sophisticated and luxurious look that Vietnam white marble possesses is what sets it apart from other natural stones. You can add a lot of beautiful things to your living space, but sometimes highlighting with a white marble on a beige backsplash, and adding light wood stools can create the special feel of vintage you aim for to your cooking space.
BANSWARA WHITE MARBLE
You can add elegance and sophistication to any room in your home by using Banswara white marble from Bhandari Marble Group. Our Banswara white marble is sourced from the best quarries in India, and our team of experts ensures that each slab is of the highest quality. Banswara white marble is perfect for flooring, countertops, walls, and other surfaces. It's also a popular choice for interior design projects. With Banswara white marble, you can create a look that's both modern and timeless.
Here are a few ways to use Banswara White Marble in your home:
Flooring: A polished Banswara White Marble floor is a great way to add elegance and sophistication to any room.
Counters: A countertop made from Banswara White Marble is the perfect way to add some extra glamor to your kitchen or bathroom.
Wall tiles: Banswara White Marble wall tiles are a great way to add some extra interest to your walls.
Fireplace: A beautiful Banswara White Marble fireplace is the perfect way to add some extra luxury to your home.
BHANDARI MARBLE GROUP INDIA RAJASTHAN KISHANGARH
Bhandari Marble Group is commitment to quality and customer satisfaction is second to none, and we pride ourselves on providing the highest quality marble products at competitive prices. We also offer a wide range of services, from quarrying to processing to delivery, so you can be sure that we will meet all your needs and requirements.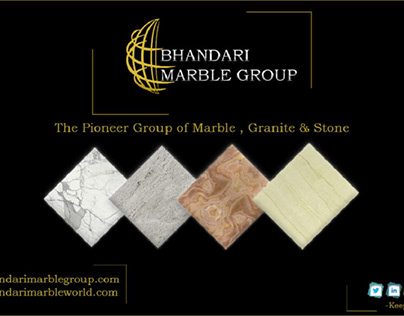 WORLD'S TOP AND INDIA'S BEST MARBLE, GRANITE AND STONE COMPANY
ADD BY EXPERT AND EXPORT TEAM OF BHANDARI MARBLE GROUP. CONTACT US ON: +919829040013.
White Marble in Kishangarh by Bhandari Marble Group