Top Marble Exporters in Kishangarh
Bhandari Marble Group is a Top marble exporter in Kishangarh, Rajasthan, India. Marble is available in different colors and textures, depending on the type of granitoid and the proportions of the other ingredients. The most common types of marble are fine-grained marble, medium-grained marble, coarse-grained marble, adenoidal marble, and granitoid. There are several reasons why Indian marble is in high demand around the world. Indian marble is often considered to be of superior quality. They exhibit beautiful varieties of colors, and they are extremely durable. Indian marble is also popular for its versatility. They can be used for a variety of applications, including countertops, flooring, windows, and mosaics.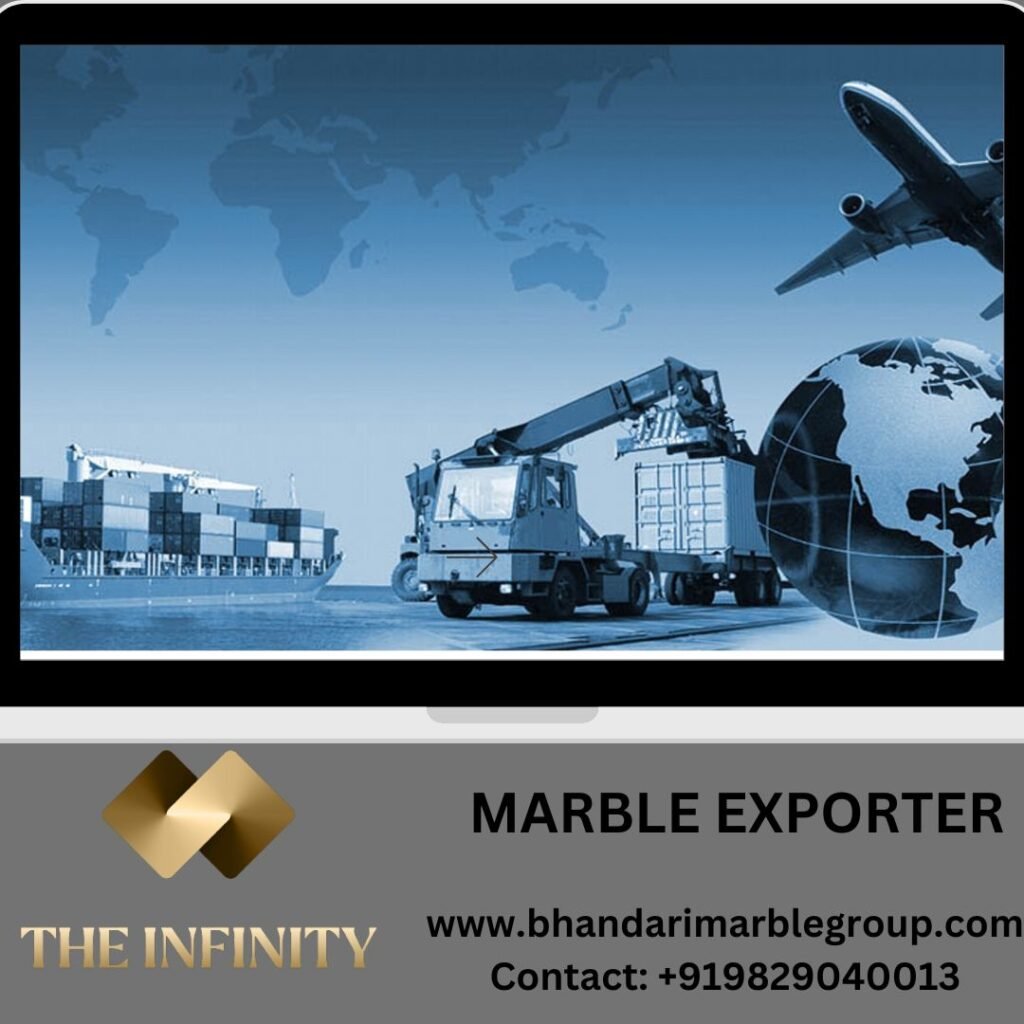 Bhandari Marble Group as one of Country's top Marble and Indian Granite Exporters, is well aware of the best ways to meet their clients' needs. Bhandari Marble Group has been a leading Granite & Marble Suppliers and Manufacturers in India and abroad for its expertise in offering a diverse range of marble products.
 Incepted in the year 1631, Bhandari Marble Group is a Kishangarh based Manufacturer, Exporter and Mines Owner of the best quality stones such as Indian Marble, Indian Granites, Imported Marble, Imported Granites and Semi-Precious Stones in India. We also specialize in the fabrication of natural stones. Crafting and presenting the finest quality Stones – slabs, tiles and products is a passion that gives us the zeal to keep bettering ourselves. It is this quest for perfection that continues to delight our customers. At Bhandari Marble Group, the entire product gamut is designed and manufactured at our facility under the strict guidance of professionals.
Italian Marbles, as the name suggests, specializes in Italian marble. This company offers a variety of stones from many countries in addition to Italian marble stones.
Bhandari Marble Group, an Indian Granite Exporter, has built a brand for themselves after specializing in Slate, Sandstone, Limestone, Stone Articles, and Exotic Stones. Bhandari Marble Group's team is dedicated to providing 100 percent customer satisfaction and always aims to deliver the best in terms of the diversity, quality, and cost to its consumers.
If you are seeking for the top Indian marble Granite Exporter in India, Bhandari Marble Group is the place to go. You will find a wide selection of high-quality international Granite and Marble at reasonable costs here.
When it comes to selecting marble and granite importers, Bhandari Marble Group seems to be the best on the market. Bhandari Marble Group also obtains other granite blocks and certain other kinds from nations such as Italy and Turkey.
Bhandari Marble Group is ready to astonish you if you are looking for premium and international Granite and Marble stones. They are one of the leading Indian Granite Exporters in India if you are looking for White and Pink Granite.
 When it comes to selecting the best Indian Granite Exporter in the country, Bhandari Marble Group has also built a reputation for itself in the business. They are one of the top manufacturers and suppliers of high-quality marble, granite, and natural stones.
Bhandari Marble Group is a well-known and respected Indian marble and Granite Exporter in India. They sell Granite Bricks, Tiles, and Ceramics at very low costs.
Bhandari Marble Group, established in Kishangarh, Rajasthan, is a leading exporter and manufacturer of Granite and Marble materials. They also sell Granite flooring, Granite chunks, Granite tombstones, and Granite sculptures in countries all over the world.
Because marble and granite is an important factor in building projects, it is traded globally, Marble and Granite industry of India has expanded considerably in recent years due to their great quality and strength. According to Indian granite and marble export data, around 145 nations consistently import Indian granite and marble. In conclusion, it is apparent that shipping granite and marble from India is a viable and beneficial economic choice. However, there are several norms and guidelines that big businesses in the granite export industry must follow.
About the Author
About the Author Hi, I am D.C. Bhandari, chairman of Bhandari Marble Group living in India, Rajasthan, Kishangarh. I love seeing the new and creative ways people use our Marble, Granite, and Natural Stone. Our customers are so creative. My favorite design style is a preppy traditional mix with modern especially pieces that can be found in a vintage or antique stone. I like to invent travel, search, and experiment with natural stone products. For more posts visit our website.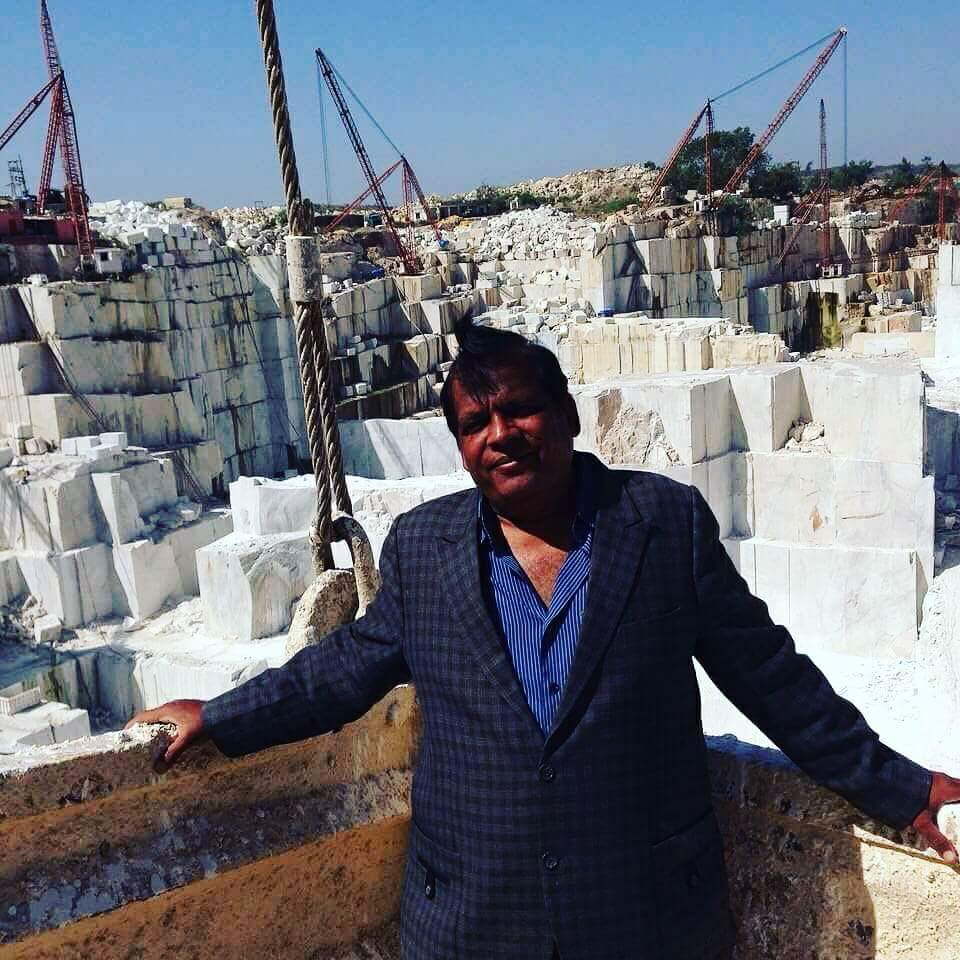 WORLD'S TOP AND INDIA'S BEST MARBLE, GRANITE AND STONE COMPANY
ADD BY EXPERT AND EXPORT TEAM OF BHANDARI MARBLE GROUP. CONTACT US AT: +919829040013
Top Marble Exporters in Kishangarh