TAGS: Naturalstone, Sandstone, Limestone, Wallcladdingstone, Preciousstone
The Luxury Natural Stone, Sandstone, Limestone, wall cladding stone, precious stone tiles:
Luxury Natural Stone, Tiles, Slabs, building material, Manufacturer, Supplier and exporter Bhandari Marble Group World's top and India's best manufacturer, supplier exporter of Luxury Indian stones tiles, slabs, building material in Natural stone, sandstone, limestone, slate, quartzite, marble, and granite, etc.
Natural Stone Wall Panels – Yellow Sand Stone Cladding Tiles for Wall:
Luxury Natural Stone Wall Panels Beige, Yellow, Pink, Red, brown, green, black, Gold, Teak, Rainbow, Rainforest, Sand Stone Cladding Tiles. Manufacturer, of Natural Stone Wall Panels – Yellow Sand Stone Cladding Tiles for Wall, Natural Mint Sandstone Wall Panel Cladding Tiles, Stone Wall Panel for home, villa, hotel, Resort, And Projects.
Material: Limestone, Sandstone, Natural stone.
Surface Finish: Rock Face, honed, Tumble, Vain finish, Hond, Polish, brush finish, flame finish, CNC finish, Waterjet finish, etc.
Brand: BHANDARI
Unit Size: We can customize every size and thickness.
Cladding Stone at Best Price in India: Browse Cladding Stone at Best Price in India:
Complex refinements
Up to ₹700
₹700 – ₹2,000
Over ₹2,000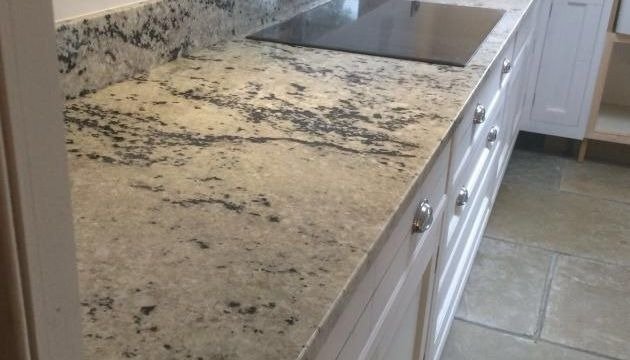 Self-adhesive
₹399 – Interiors Exteriors Wall Tiles; Rustic Look, 30x45cm – 0.9cm Thickness, Matte
₹862
Cladding Stone at Best Price in India
Wall Cladding Stone. Cloudy White Brick Cladding. Price on Request. Cladding Stones 100 Piece Rough Wall Stone. Wall Cladding Stone 35 / Square Feet. Laterite Stone 28 / Square Feet.
Bengaluru
Delhi
Hyderabad
Jaipur
Stone Cladding
Natural Stone Cladding
Outdoor Cladding Stone
Stone Wall Cladding – Stone Wall Covering Latest Price, Manufacturers
Luxury Stone Wall Cladding, Stone Wall Covering manufacturers, suppliers & exporters in India. and Supply All Over India ​and all around the World.
Hyderabad
Jaipur
Stone Cladding
Wall Cladding Stone
Luxury Stone Wall Cladding
Wall Cladding ideas | wall cladding, cladding, material textures:
Collections
DECORATIVE WALL PANELS & CLADDING COLLECTION
Old fashioned Gone are the days when solid-color paints over walls and ceilings were an in-fashion thing. Now The world is switching over to so many different types of luxury wall cladding & panels. The perfect finish and so extra charm to your interiors and exteriors with our luxury decorative wall cladding panels.
We offer the best collection of varied types of solid shades and wooden color pattern stone wall panels to decorate your interior and exterior walls because Our wall cladding stone tiles come in numerous designs, textures, and colors. Beautiful solid or Natural stone paneling is done on the walls and ceilings of your home, villa, hotel and projects exteriors, dining room, bedroom, and even kitchen, act as more than just another piece of furnishing; because they add brightness and so elegance while giving a cozy and charming yet mesmerizing feel to your project décor.
Adorned with lightfastness property and made using the latest technology, stone wall panels offer a so extensive variety of highly durable wall panels to beautify your interiors and exteriors. So Our products are manufactured from Natural stone using high-quality that give them an edge over other furnishing and wall cladding materials. These properties make our Natural stone panels resistant to fire, scratching, corrosion.
Our collection of so many different types of natural stone wall cladding & panels is geared to leave you spoilt for choice when looking for so best decorative wall panel designs for your home villa hotel projects and lifestyle. It's time to breathe new life into your humble abode with Natural stone Grade and Exterior Grade wall cladding by BHANDARI.
Stone Wall Design:
Fashion comes and Fashion goes but Natural stones are always in Fashion and craze for Architects, interior designers Builders, and home owners.
The bare and boring walls that make your home feel dull not Now. so We have multiple ways to decorate walls. We think this might be just the best thing for your home and villa. If you have always wanted a way to incorporate stone wall cladding into your home, stone wall cladding is all you need available with us. So You can add depth to home and villa. With minimal effort, so the space looks fresh and new and long-lasting eye-catching. Your home villa instantly, while knowing that the result will be bold and so beautiful.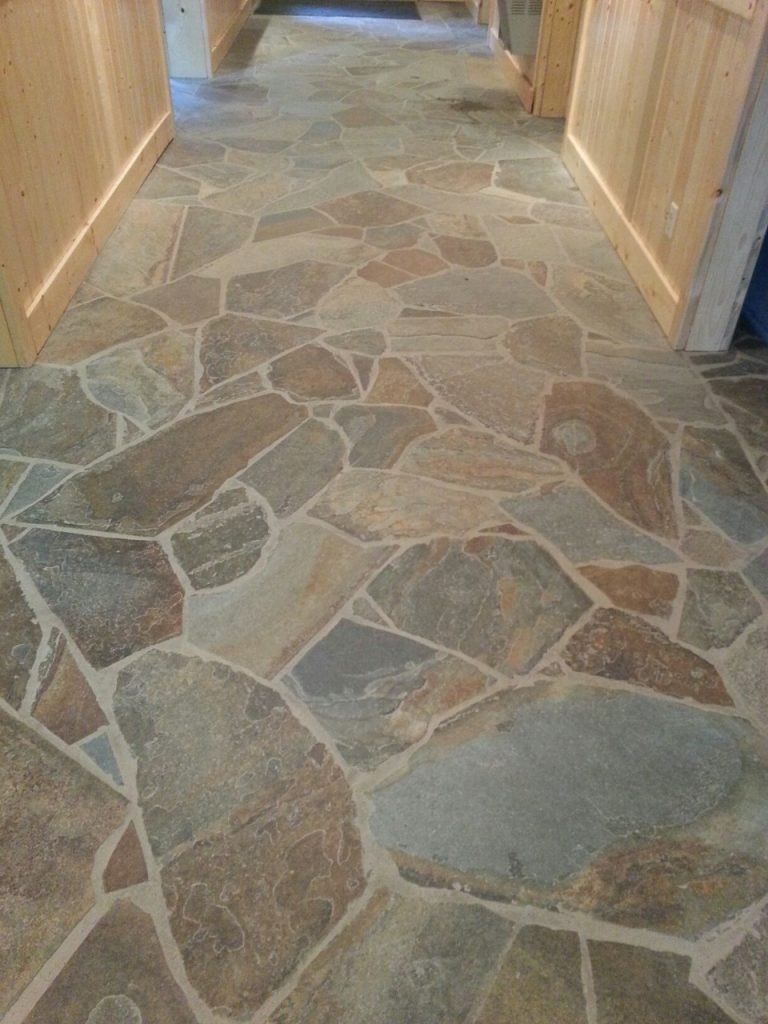 What is Natural stone wall cladding? Natural Stone cladding is the decorative covering made of real stone on the wall. Natural stone Materials used for cladding like limestone, granite, sandstone, slate, veneer, quartzite, or light in weight veneer.
What are the benefits of Natural stone wall cladding?
In our factory outlet showroom available in multi finish 360 degrees 500 types of variety of colors, fine textures and bold patterns, natural stone wall cladding is the best way of adding the beauty of elegance and so long-lasting wall panels to your home villa. Natural stone wall cladding acts as a protective covering on walls and aids in insulation or maintaining the temperature of your home and villa also.
Where can you use Natural stone wall cladding?
The latest decor trend is slowly gaining popularity in Natural stone wall cladding all around the World so home villa hotel Resort office and projects. So You can use it to decorate any setting, big or small, and make it visually arresting to your home. Our stone expert team five best wall cladding ideas for your home.
Rustic touchstone cladding
Create the best impression on your guest who enters your home with stone cladding in the foyer. Natural stone wall cladding creates a warm and soothing effect as anyone sees it. The stone wall cladding on the backsplash kitchen creates a distinct sense of space in the home like Our neutral and gorgeous stone cladding adds a so rustic touch to your home.
If you want at your home, you are likely looking for something that doesn't take up much space you can go with a stone veneer. Natural stone wall cladding sets one space so most popular. Natural stone cladding on a section of the wall to create so distinct spaces in your home.
Colorful stone wall cladding creates a busy feel within the home and villa
This beautiful color is so a combination of stone tiles is known as a natural look. The thin, rectangular pieces of stone tiles of different heights and widths are fitted together and give the home a so pleasurable feel. Natural stone wall contrasts clean lines beautifully, creating blended interiors of home villa Resort, hotel, malls towers, and so many projects.
The Natural stone has an unfinished appearance and works as so beautiful counterpoint to the smooth, streamlined furniture and fittings also.
Natural stone wall cladding for a statement wall kitchen and Bathroom decor is slowly becoming a popular trend in World and you can extend the Natural stone wall cladding idea there as well as the lobby.
Golden wall cladding makes the bedroom look cozy
This golden stone wall cladding is a versatile, timeless addition to the kitchen bathroom, and bedroom as it can be paired with a variety of so many color schemes. The stone cuts are not too prominent and bring in just the right amount of texture to the sleek space make it so eye-catching.
Natural stone cladding turns this space into an aura of calm wall
With an interesting interplay of shadow and depth, this stone wall cladding steals the limelight and beautifully contrasts with the lighter hues in the home and villa. Natural stone wall cladding in the kitchen, bathroom, and bedroom to spice up space.
Why should the lobby be left out? You can opt for the lobby in whites and so lighter colors, while still adding stone cladding to liven the lobby. Natural stone is a so interesting way of breaking the monotony in the lobby.
Natural Stone can so transform the exposed pillar in your home into a work of art and craft. If you want to add a fun touch to them, so why not start with some stone cladding on walls. This creates something extraordinary and striking, so The latest style of Natural stone wall cladding for some old-fashioned charm. Natural stone wall cladding idea is a splendid way of infusing time-honored charm to modern structures as well as the old ones.
For this design, Sandstone is an so excellent option for homes as it absorbs heat and does away with the need for air conditioners. The dry-stacked boundary wall is most popular these days. The Natural stone-clad steps in the garden or landscaping complement the dry-stacked boundary wall, thus making for so beautiful vignette to your home and villa.
Your ideas in the landscaping or courtyard
Outdoor areas are the so best place to bring your wall cladding design ideas to decorate. In the landscaping and courtyard, you can so create a serene space that's pleasing the eye-catching. Natural stone wall decor can withstand the elements and stand the test of the latest time at home.
The wall to be highlighted with stone cladding You can opt for a section of the wall to have a stone design element because to add to the charm.
Taking inspiration from home and villa. Natural stone wall cladding is now gaining popularity all around the world in homes and commercial spaces. Natural stone wall cladding is so best versatile decor trend and can be used in almost any part of the world. The surrounding color theme of your space and so you will effortlessly create a space that you will love looking at Natural beauty.
SANDSTONE PAVING SLABS:
LIMESTONE PAVING STONE:
SLATE TILES:
LEDGER PANEL:
STACK STONEWALL PANEL:
ANTIQUE PAVING TILES:
WOOD LOOk PANELS :
GARDEN LANDSCAPING DECORATIVE PEBBLE STONES & AGGREGATES:
STONE VENEER:
COBBLES/ PAVES/ KANDLA COBBLES:
STONE FLOORING:
STONE MOSAIC TILES:
LANDSCAPING STONE:
COPPER BATHTUB STONE TILES:
COPPER SINK STONE:
LEDGER PANELS:
LUXURY WALLING COLLECTION:
LEDGER PANELS/STACK STONE:
QUARTZ STAR GALAXY BROKEN FACE:
Wall Cladding:
Natural Stone Cladding:
RUSTIC MULTI STONE CLADDING:
Natural Stone Wall Cladding Jaipur, Rajasthan India:
Natural stone For wall cladding:
Get the more an answer that you're looking for visit our website or contact us for your inquiries and question will be shared with our stone expert team anonymously we may be interested in answering them.
Wall cladding stone in India
Approx Price: Rs 65 / Square Feet
Product Details:
Minimum Order Quantity: 500 Square Feet.
Beige Sandstone Cladding
Approx. Price: Rs 75 / Square Feet
Product Details:
Minimum Order Quantity: 1000 Square Feet
SILVER SHINE STONE CLADDING
Approx. Price: Rs 60 / Square Feet
Product Details:
Minimum Order Quantity: 500 Square Feet
SILVER GREY STONE CLADDING
Approx. Price: Rs 70 / Square Feet
Product Details:
Usage/Application: Exterior
Color: Gray
INDIAN MULTICOLOR STONE CLADDING
Approx. Price: Rs 60 / Square Feet
Product Details:
Usage/Application: Exterior
Color: Gray
RUSTIC MULTI LIMESTONE CLADDING
Approx. Price: Rs 90 / Square Feet
Product Details:
Minimum Order Quantity: 1000 Square Feet
MINT NATURAL STONE CLADDING
Approx. Price: Rs 70 / Square Feet
Product Details:
Usage/Application: Exterior
Color: Cream
Autumn Rustic Slate Cladding
Approx. Price: Rs 80 / Square Feet
Product Details:
Usage/Application: Exterior
Color: RUSTIC
Wall cladding is an encompassing term for the exterior surface of a building, which protects the beneath covering against so much moisture and so many foreign elements. It is like nonstructural material for safeguarding internal and external building frontages. Above all, it adds the natural beauty of stones to architecture.
WALL CLADDING
SPECIFICATIONS
Ledge Stacking, Teak Sandstone Cladding
Beige Sandstone Screen Cladding
Brick Pattern 2×1 Rainforest Brown Cladding
Chiseled Rockface Rainforest Brown Cladding
Chiseled Rockface Mouldings – Teak Sandstone Cladding
Copper Slate Edge Stacking Cladding
Grey Brown Limestone Cladding
Ledgestone Stacking Mint Sandstone Cladding
Ledgestone Stacking Teak Sandstone Cladding
Silver Grey Slate Cladding
Teak Panel Cladding
Tinted Mint Sandstone Stack Cladding
Wall Cladding
Waterfall D-Green Cladding
White French Pattern – Rockface Cladding
Yellow French Pattern – Rockface Cladding
Black Slate Strips Cladding
Black Slate Strips Cladding
Copper And Mix Slate Tiles Cladding
Green Slate Tiles Cladding
Modak Sandstone Tiles Cladding
Multi Slate Stripes Cladding
Ocean Green Slate Tile Cladding
Pink Sandstone Strips Cladding
Tint Mint Chiseled Stone Cladding
White Quartzite Strips Cladding
Tint Mint Strips Cladding
Tint Mint Strips Vertical Cladding
Get an Instant Quote
Our Company
Packaging
QualitYUY
Distributor
Natural Stones
Granite
Limestone
Marble
Quartzite
Semi-Precious Stones
Slate Veneer
Slatestone
All Products
Stone Products
Basins/Countertops
Flagstones
Indoor Flooring
Landscaping Stones
Monolith
Palisades
Pool Copings
All Products
Project Gallery
Natural Mint Sandstone tiles, random crazy, pool coping, and wall cladding.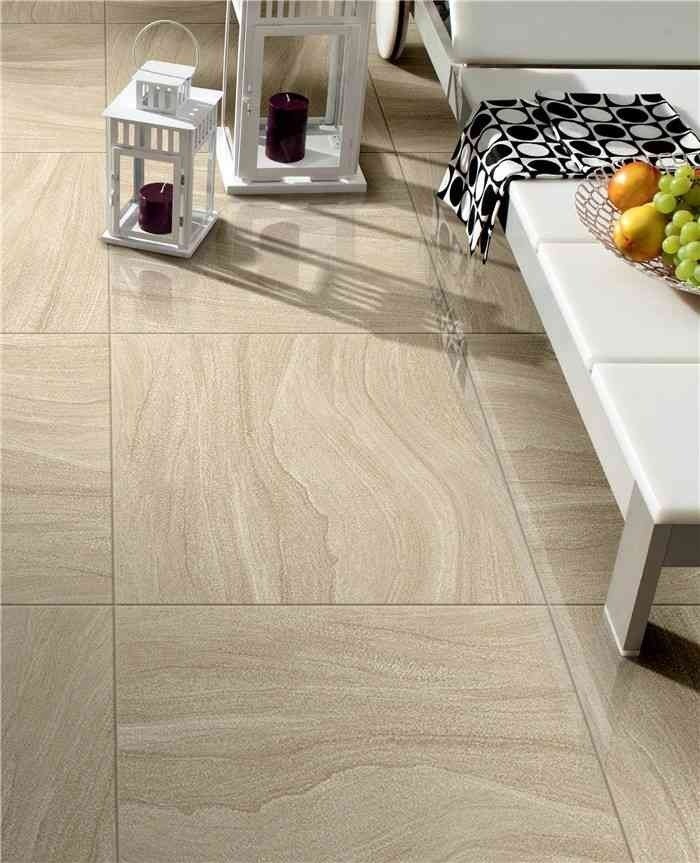 Stack Stone wall panels suppliers in India India was established with the vision of novelty and creativity in mind. As a leading Stack Stone wall panels supplier in India, we are experts in selecting premium quality Indian natural stone tiles (wall tiles and floor tiles) for homes, offices, and so many commercial spaces. So We can pride ourselves on our proficient natural stone application skills, stone design ideas, and interior design. With a team of highly efficient Interior exterior designers, our designer natural stone, interior designing, wall tiles, stone tiles, wall cladding, paving stone ideas, floor tiles, and elevation stone tiles application ideas are innovative and exquisite. So we can Combine the royal elegance of art with phenomenal modern technology, so we can strive to create the most charismatic interior and exterior stone designs that are meant to last.
The exclusive products provided by our company is Stone tiles like Stonewall panel, thin stone veneer sheets, stone mosaic tiles, washbasins, stone bricks, stone wall planks, kitchen countertops, kitchen backsplash, kitchen washbasins, bathroom backsplash tiles, bathroom countertops, work-top, Indian natural stone likewise marble, granite, limestone, slate, quartzite, sandstone, Flooring tiles, designer wall murals, glass mosaics, natural stone wall coverings, garden stepping stones and paving stones for landscaping and natural stone engraving ideas. With a wide-ranging variety of designer natural stone wall tiles at hand, So we have something to provide you for enhancing your surroundings in every form. Want to remodel your kitchen to generate a sense of peace and spaciousness?
Take a look at our wall cladding tiles, kitchen backsplash, countertops, and floor tiles! Want to enrich your swimming pool with decorative stone tiles? Explore our trendy selection of Stone tiles, glass mosaic, pool tiles, and paving stones. We also like to carry a comprehensive selection of stone tiles such as stonewall mosaics, exterior wall tiles, wall cladding tiles, elevation wall tiles, stone veneer sheets, and so many several exotic Indian natural stone tiles in a variety of colors and natural stone handicrafts.
As a natural stone exporter, suppliers, distributors, and dealers from India, So we make it our primary objective to provide reliable and so effective service to our clients for a reasonable price because of We expertise in creating designer natural stone and tiles that are suited specifically for your needs while ensuring that the products are of premium finish and quality. We understand how immensely important it is for you to give your homes and offices a personal touch, and So we endeavor to bring like dreams into concrete forms and so making your space truly yours.
Antique Finish Stone Suppliers in India At our Stone Factory, we have 387 years of so experience manufacturing Natural Stone Products so can be used both indoors and outdoors, in a so vast variety of configurations.
We produce granite slabs, granite tiles, slate & quartzite tiles, sandstone, marble slabs tiles, limestone tiles & slabs. You can buy our stone products, factory direct at Factory Prices and save a lot. At our manufacturing unit where granite slabs tiles, marble slabs tiles, sandstone slabs tiles, limestone slabs tiles, stone veneer, slate veneer, garden pavers, paving stone, garden artifacts, stacked stone cladding, crazy paving, slate & quartzite calibrated tiles for an interior & exterior, sandstone tiles, sandstone pavers, limestone pavers, granite pavers, pool coping, bullnose tiles, mosaics & borders, roofing tiles, tumbled stones, meshed pattern, Versailles pattern, ledge stone, flagstone, palisades stone, monolith stone, pool copings, pool surround, stepping stones, stone articles, random crazy, treads risers, landscaping stones, skirting, solid steps, wall cladding, stone circles, cobbles stones.
INDIA'S TOP AND WORLD'S BEST MARBLE, GRANITE AND STONE COMPANY.
CATEGORIES: NATURAL STONE, LIMESTONE, SANDSTONE, WALL CLADDING STONE, PRECIOUS STONE
ADD BY EXPERT AND EXPORT TEAM OF BHANDARI MARBLE GROUP. CONTACT US ON ; 9672941111.
The Luxury Natural Stone, Sandstone, Limestone, wall cladding stone, precious stone tiles