THE BENEFITS OF USING MARBLE FLOORING FOR YOUR HOUSE
IT'S AESTHETIC
Undoubtedly, marble flooring gives off a really high-end and exclusive vibe due to its unique designs and variety. The special thing about marble is that each slab is truly one of a kind, and the exact veining patterns are never found in any two slabs. Marble is a natural stone; thus, every slab has a distinct crystallization pattern; hence making it a unique selling point.
Therefore, you can be sure that your design will not be available anywhere else, thanks to its distinctiveness. So if you're the kind of person that doesn't like to own what everyone else owns, marble is your best bet.
IT'S DURABLE
Marble is highly durable and can withstand a high volume of foot traffic. Due to its durability, it also has a long shelf-life — making it an absolutely worthy investment.
Great monuments of yesteryears used marble, and they're visited by thousands even today. And if marbles can last graciously in those monuments, a house in comparison is a very small feat for marble flooring
.
IT ADAPTS TO DIFFERENT TEMPERATURES
Next, marbles can withstand high temperatures and frequent temperature changes without expanding or cracking, unlike hardwood or some laminate flooring.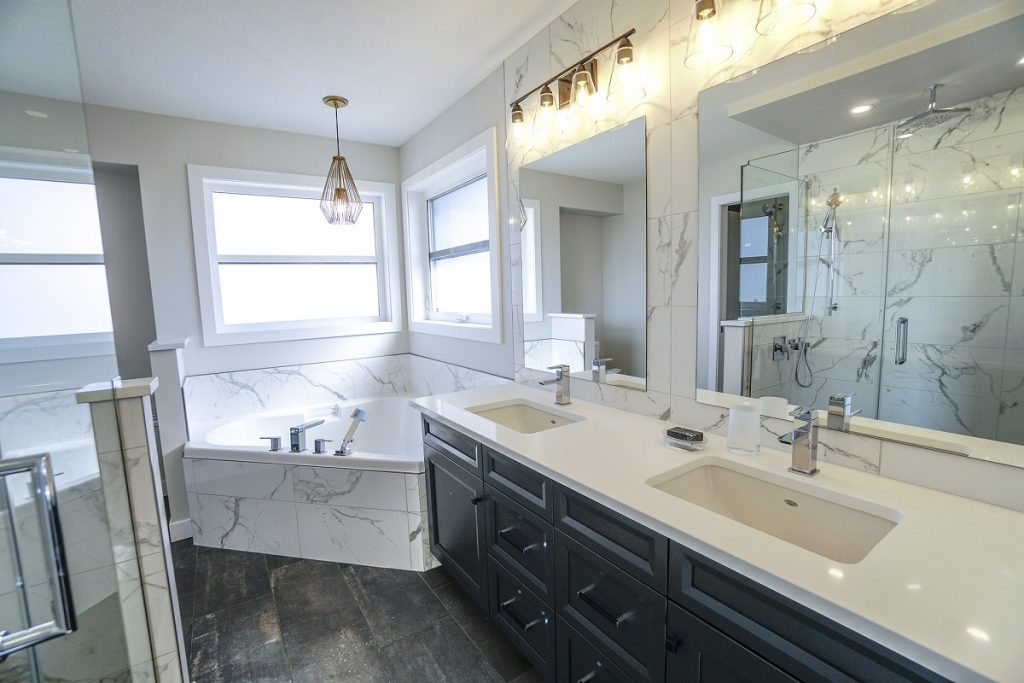 Let's say, if you were to install radiated heating in your flooring, the marble will do its job, and make your flooring wonderfully comfortable to walk on during cold weather too. In that way, it affords you the flexibility that many other options don't. At the same time, it tends to be exceptionally cooling during hot weather, and this adaptability is a great feature to invest in.
IT IS RELATIVELY EASY TO CLEAN
Marble has a really smooth surface and that makes cleaning it hassle-free. All it takes for your marble flooring to shine is a wee bit of mopping, and voila.
Supposedly, if you were to spill anything on your marble, you don't have to worry. Get a clean wet cloth, some cleaning solution and wipe it off…and the damage is prevented. Marble doesn't stain easily, and with the right TLC, it will always look as good as the day you installed it.
IT ADDS TO YOUR HOUSE'S RESALE VALUE
By now, you already get that marble can be a fantastic addition to your house, but you should know that it's even more fantastic to your resale value.
You will never go wrong with marble flooring in your house because of its look, feel, and durability. And all these features abet new homeowners to buy your home easily too. I'm sure, you also understand why. After all, all new homeowners want a home that requires minimal to no remodeling; and thanks to marble's popularity and aesthetic value, that situation is easily averted.
IT BRIGHTENS UP THE ROOM
The moment the sun hits your marble flooring, it instantly transforms the surroundings to be dreamy. The transparency works in your favor as the reflection naturally brightens up the surroundings; thus not needing much help from your lighting.
ADD BY EXPERT AND EXPORT TEAM OF BHANDARI MARBLE GROUP CONTACT US ON; 9672941111
The benefits of using marble flooring for your house