BHANDARI MARBLE GROUP -THE STUDIO OF RARE STONES, MARBLE, GRANITE, NATURAL STONE, SANDSTONE, LIMESTONE, KOTA STONE
Trusted in Kishangarh and around the world- Bhandari Marble Group
Kishangarh is the marble hub of the world. Bhandari Marble Group is among the world's most trusted marble exporters. Moreover, we occupy 5 positions on the list of World's top 10.
Years of excellence in the field of delivering good quality marble and stone has made us one of the leading marble manufacturers.
1. Marble
The preferred choice of ancient Roman architects has a very elegant and traditional look that can be preserved in the shower by means of choosing the right kind of marble and sealing it properly. When marble is cut into slabs and tiles, the stone is classified according to its soundness, which ranges from A through D. The best type of marble for the shower should be rated A, which means it will be more resistant to moisture once it is sealed for bathroom use.
2. Granite
Granite is a wonderful choice for a shower because it is resistant to certain substances found in modern hygiene products often used in the shower. Since granite is a common choice for bathroom counters, many homeowners choose it for the shower as well. Like the other types of natural stone found on this list, granite is easy to maintain thanks to spray-and-wipe granite sealer solutions such as Granite Gold Sealer®.
3. Onyx
Dark formations of onyx are rare, particularly those that are jet black. Thereby, a quarry rich in black onyx would be a precious find. Onyx is predominantly beige, translucent, and very attractive when polished. Homeowners who choose this stone for the shower should keep brushes away from the tiles because they are more likely to be scratched.
4. Travertine
In its most natural form, travertine is spongy and very porous. However, it can be treated and filled for installation in the shower. Homeowners whose bathrooms feature a shower/tub combination are known to choose travertine tiles for their walls.
5. Sandstone
The advantage of sandstone is mostly aesthetic. The earthy tones are even more prominent than those of onyx. Sandstone tiles and slabs cut for bathroom installation tend to be hard, and they are treated in a way that stops their metamorphic process even when exposed to water. Sandstone may require more frequent sealing than granite when used in the shower.
6. Limestone
It is a valuable natural resource, used to make things such as glass and concrete. Limestone quarrying provides employment opportunities that support the local economy in towns around the quarry. Chemicals used in making dyes, paints, and medicines also come from limestone. Limestone is widely available and is cheaper than granite or marble. Limestone looks attractive and fire resistant.
7. Kota Stone
Kota Stone is a fine-grained variety of limestone. The greenish-blue and brown colours of this stone contribute to its popularity. Other colours are black, pink, grey, and beige. When used for building, the stone is mainly used for exteriors, but will also work when used for interiors.
DELIVERING THE FINEST QUALITY- BHANDARI MARBLE GROUP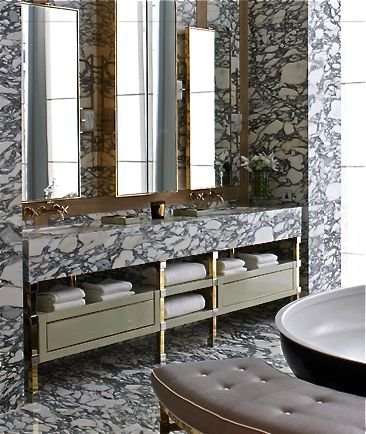 We are among the top wholesalers for all types of marble, granite and precious stone. All queries are welcome. Mail us at bhandarimarbleworld@gmail.com or bhandarimarblegroup@gmail.com
BHANDARIMARBLEGROUP also promotes the gradation of technology aimed at mine safety, productivity, cost efficiency, and quality improvement. It is initiating to start an Institute for Research and Development as well as training to benefit the industry.
ACHIEVEMENTS
The major committees in which Bhandari Marble Group has been given a chance to serve are:
• Granite development Council
• Group of Marble Development
• Planning Commission
• BHANDARIMARBLEGROUP is in the Executive Committee of SMI, EC (Sustainable Mining Initiative) which is formed by the Bhandari Marble Group.
• BHANDARIMARBLEGROUP has submitted memorandum on various issues and problems faced by the Industry with respective State governments and Central Government.
• BHANDARIMARBLEGROUP has made several representations to Commerce Ministry, Government of India and also Bhandari Marble Group to bring both the Granite and Marble blocks import under OGL scheme.
Contact Us:
BHANDARI MARBLE GROUP
Since 1631
+91-9672941111/9116341111
Studio of Rare and Classic Stone