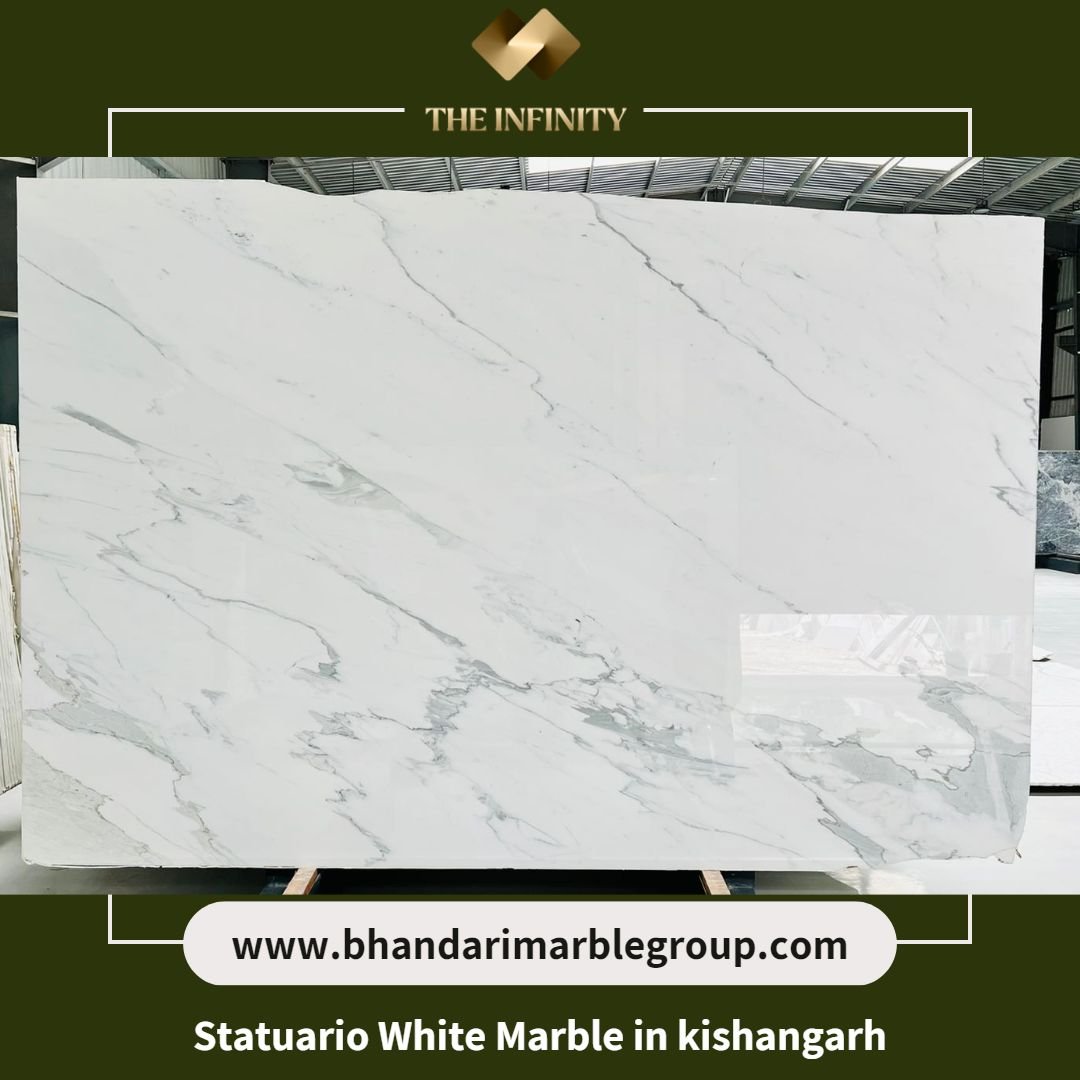 Statuario White Marble Supplier In kishangarh.
If you're looking for the finest quality Statuario White Marble in Kishangarh, then look no further than The Infinity by Bhandari Marble Group. We're one of the top marble suppliers in the area and offer an extensive selection of marble for all your design needs.
Our Statuario White Marble is sourced from the finest quarries and is known for its stunning, creamy white color with subtle grey veining. It's an excellent choice for creating elegant, timeless designs in both residential and commercial settings.
At The Infinity, we take pride in offering only the best quality marble to our customers. We understand the importance of choosing the right materials for your project, which is why we only source our marble from trusted suppliers and ensure that each slab is of the highest quality.
In addition to Statuario White Marble, we also offer a wide range of other marble varieties, including Italian Marble, Indian Marble, and more. Our knowledgeable team of experts can assist you in choosing the perfect marble for your project and provide guidance throughout the entire process.
Contact us today to learn more about our Statuario White Marble in kishangarh and schedule a consultation with one of our marble experts. We're committed to helping you bring your design vision to life with the best quality marble available.
Statuario Marble Price kishangarh
Looking for the best statuario marble price in kishangarh?
| Sr.No | Statuario marble | Price Rs./sq.ft | Brand |
| --- | --- | --- | --- |
| 1. | Statuario marble | Rs.1000-1200 per sqft | The Infinity |
| 2. | Statuario marble | Rs.1200-1500 per sqft | The Infinity |
| 3. | Statuario marble | Rs.1500-1800 per sqft | The Infinity |
| 4. | Statuario marble | Rs.1800-3000 per sqft | The Infinity |
| 5. | Statuario marble | Rs.3000-4500 per sqft | The Infinity |
Full Stock Available 2023