Statuario Marble Much like Calacatta & Carrara Marble, Statuario is too quarried in the Carrara region of Italy. The stone has a bright white background and thin to thick grey bold veining so there are greater contrast and not much color variation in this stone. The material is similarly priced to Calacatta due to the lack of supply and extremely high demand. Whether you're an architect, interior designer, luxury builder, or end-user, we'll happily talk through your needs to identify which type of Italian Marble is right for your project.
Carrara Marble This is the most common type of natural stone that is quarried in the region it is named after, Carrara in Italy. The background color tends to lean towards a grey or blue-grey finish with more fine, linear striations, and generally a softer and subdued look. Carrara is quarried in abundance and is, therefore, the cheapest material of the three and readily available in the Indian market in the slab or cut to size tile format.
Calacatta Marble The rare and luxurious Calacatta stone is similarly quarried in the Carrara region of Italy, more specifically in the Apuan mountains. The stone has a lot more variation in color than the Carrara and is characterized by a pure white to a milky white background with dramatic large veins that range in color from gold to brown to grey. The stone has been quarried centuries and has been featured in some of the world's finest hotels, restaurants, and residential homes. There are many selections of Calacatta available in stock at our factory outlet showroom and the prices vary greatly depending on the selection chosen.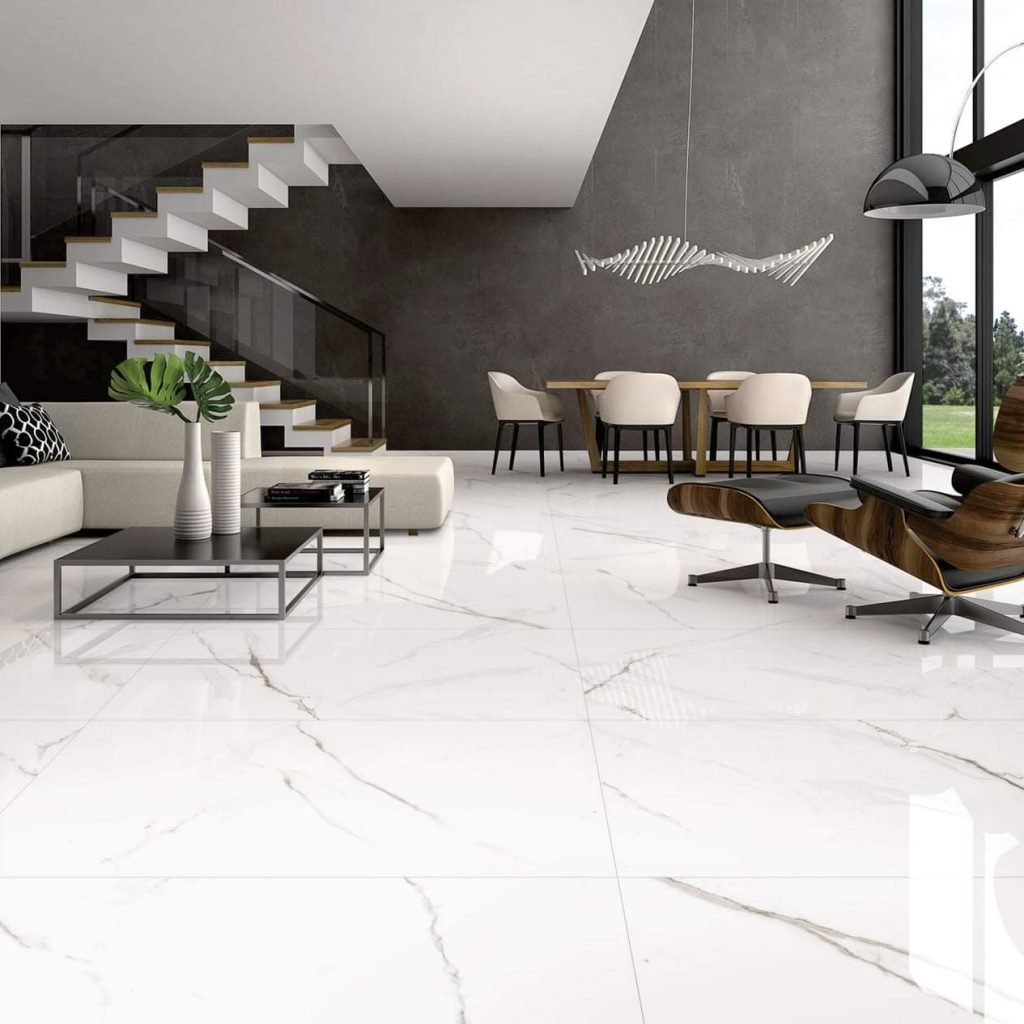 Types of Statuario Marble
If you're looking into a Flooring, Elevation, Decoration, and countertop finishing a new home, the number of choices for every little detail can be enough to make any sane person's eyes cross — especially in cases like these where the differences between two choices can be incredibly subtle. This is what we lovingly refer to as option paralysis. With so many options to choose from and such minute differences between them, it becomes difficult to make any decision at all.
In the case of Carrara and Statuario Marble, the differences between the two are pretty subtle and can be incredibly difficult to tell apart if the two examples aren't literally sitting side by side. With the two choices being so similar, it might be surprising why Statuario Marble tends to be so much more expensive than Carrara.
Named after the region in Northern Italy where it comes from, Carrara is often what first comes to mind for people when thinking about Italian Marble. Carrara Marble features a very light grey background with darker contrasting grey to blue-grey veining across it. The grey figuring tends to display in a lighter, almost feathery streaks. Of course, being a natural material, these variations can vary from piece to piece. Some feature wider or more defined veins, giving installers some interesting options in having the grains and veins run together to create some striking patterns.
Adding to the confusion between the two, Statuario is even quarried from the same region of Italy. The most distinct difference of Statuario Marble is its brighter white field and more dramatic veining. The streaks also feature more color variation than Carrara, ranging from dark grey to brown and gold. This figurine stands against the white background with more of stark contrast, often making for a dramatic escape across the surface. This vivid streaking across the more "pure" white backdrop is often considered more desirable, though an overly busy example might not work for everyone.
Why is Statuario marble so much more expensive:
Statuario Marble is less abundant than Carrara, and many perceive the whiter field to be more high end than the less dramatic Carrara. Of course, these prices can vary by supplier and on a piece by piece basis, so it really comes down to the individual slab.
Do you see that adorable marble in many cathedrals and sculptures? They have dramatic and elegant veinings of white, gold, and gray sprawling over the marble surface. Do you know the name of this stone? This is the popular Calacatta Marble slab which is one of the top choices for home remodeling.
There are many variations of this Marble in the market like Calacatta Gold Marble which is great for your theme of a Calacatta Gold Marble kitchen. Choosing a Calacatta Marble kitchen is one of the go-to choices among clients for kitchen renovations.
We are going to uncover the benefits, setbacks, and beauty of Calacatta Marble slab and how it can be an excellent material for any home restoration projects.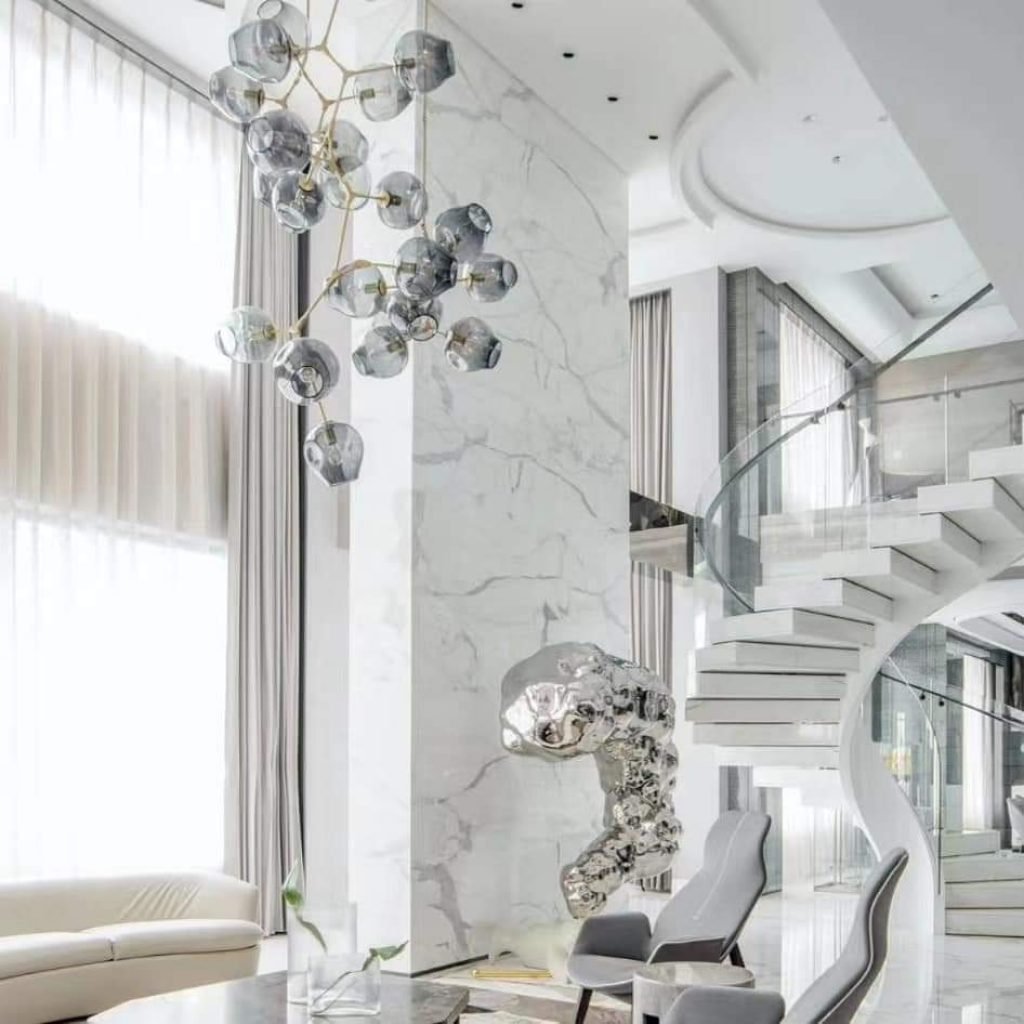 How is Calacatta different from Carrara Marble
There a few differences to note between Carrara and Calacatta Marble Slab. In terms of color, Carrara has a darker tone or off-white color while Calacatta has a crisper white background and bolder veins. In terms of price, Carrara is more affordable compared to Calacatta marble slabs because the latter is harder to find and design is more intricate.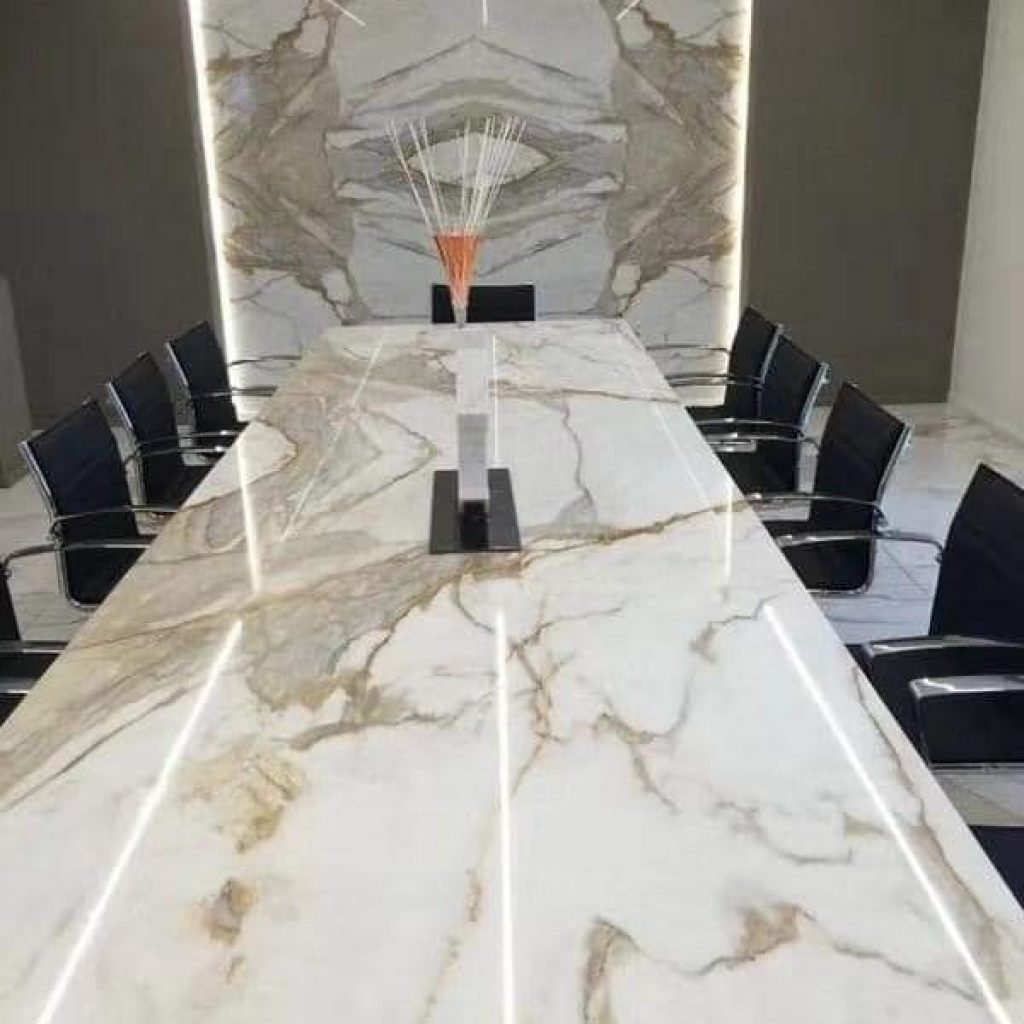 Where is Calacatta marble from Calacatta marble slab is sourced in Carrara, Italy, specifically in the Apuan Mountains. There are many companies quarrying marble in the site and can get varying designs and color tones of marble. Some of the known marble slabs in the market include Carrara, Venatino, Calacatta, Statuario, and more.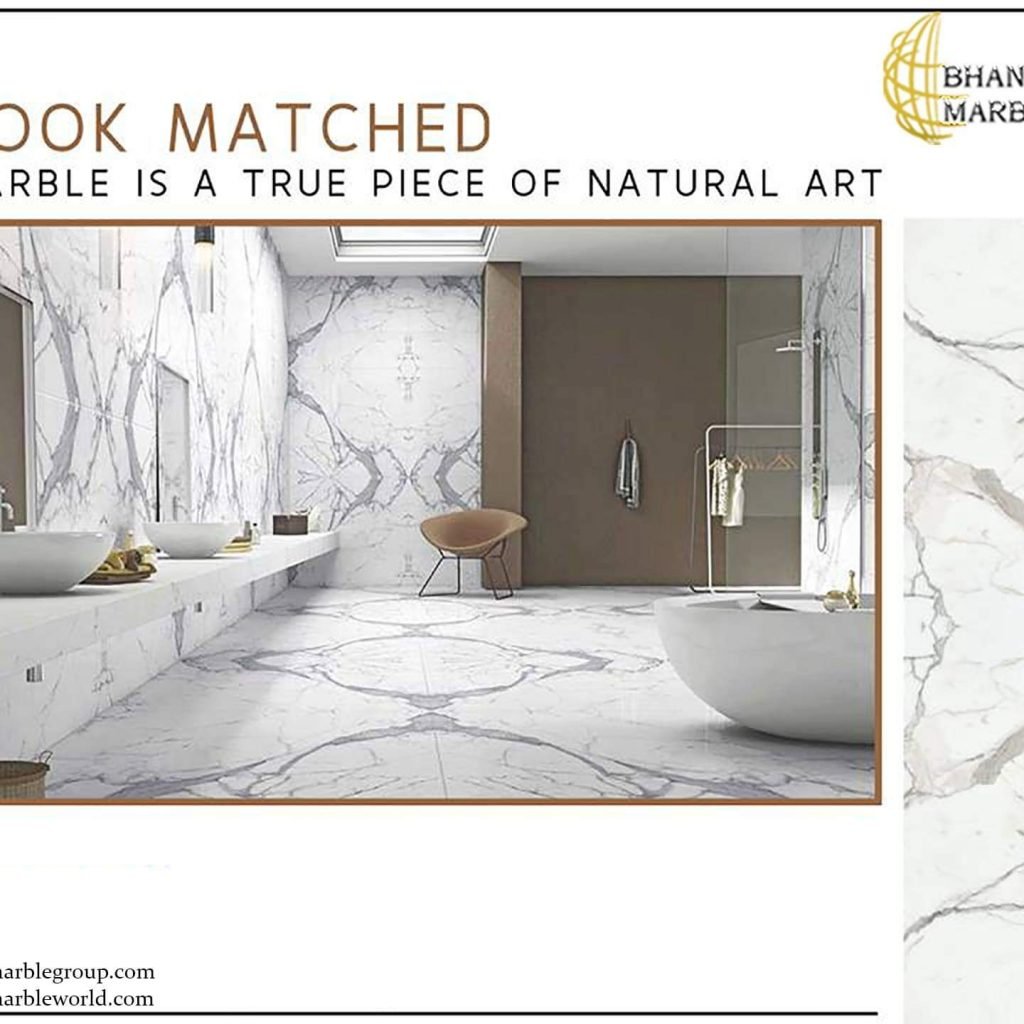 Why do people like Calacatta Marble All types of marble stones in the market are created the same way but not all are equal in terms of design, price, and quality. For instance, Calacatta Gold Marble is one of the high-end marble slabs used for residential and commercial infrastructures. It provides a versatile array of applications for home and office interior decorations.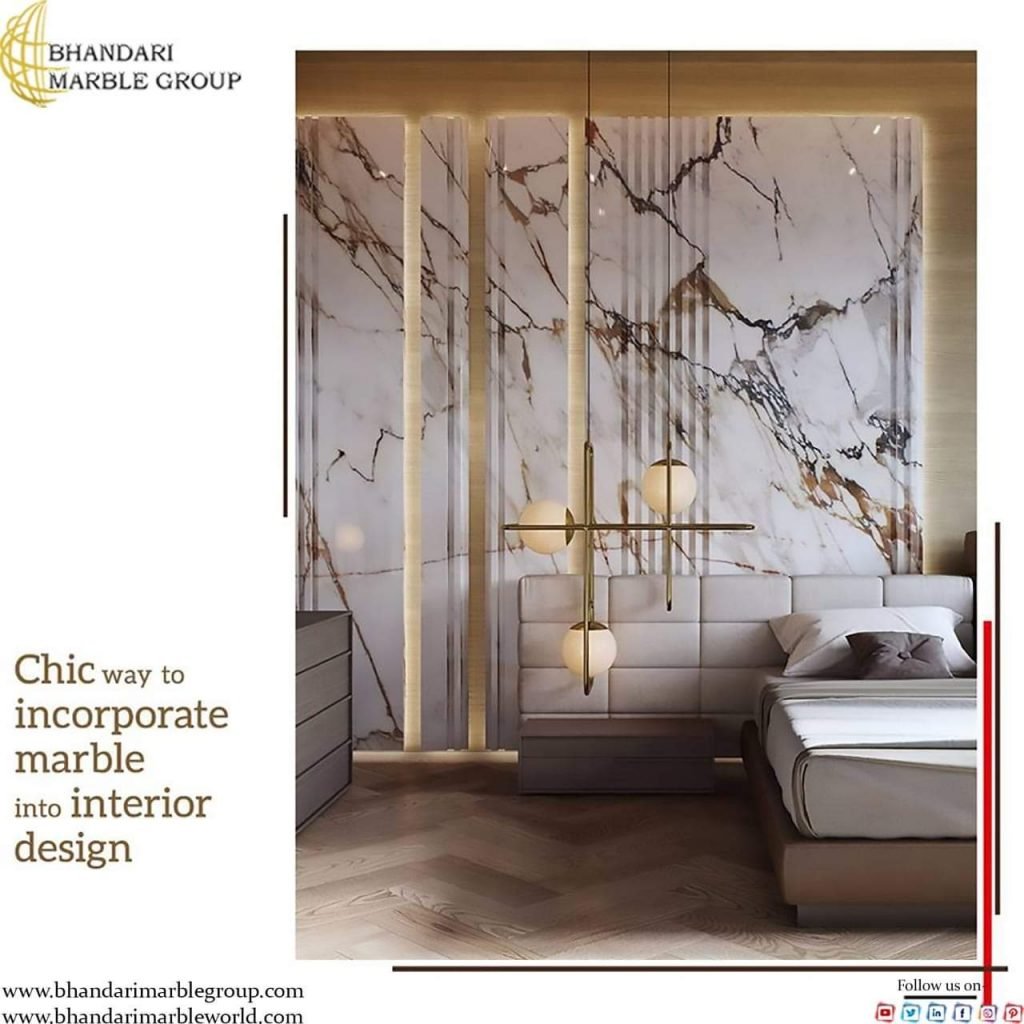 Why People Choose Statuario and Calacatta Marble Slab
A huge chunk of the market is using a Statuario and Calacatta marble slab for their kitchen and bathroom renovations due to three main reasons – Distinctive Appearance, Uniqueness, and Versatile Applications.
Distinctive Appearance Compared to other marble slabs, this one has a clearer white background that lightens up any kitchen and bathroom space. Likewise, it has bolder veinings of gray and gold colors which effortlessly provides a dramatic atmosphere. Aside from that, you can still see finer details of veins on the corners and middle section of the slab.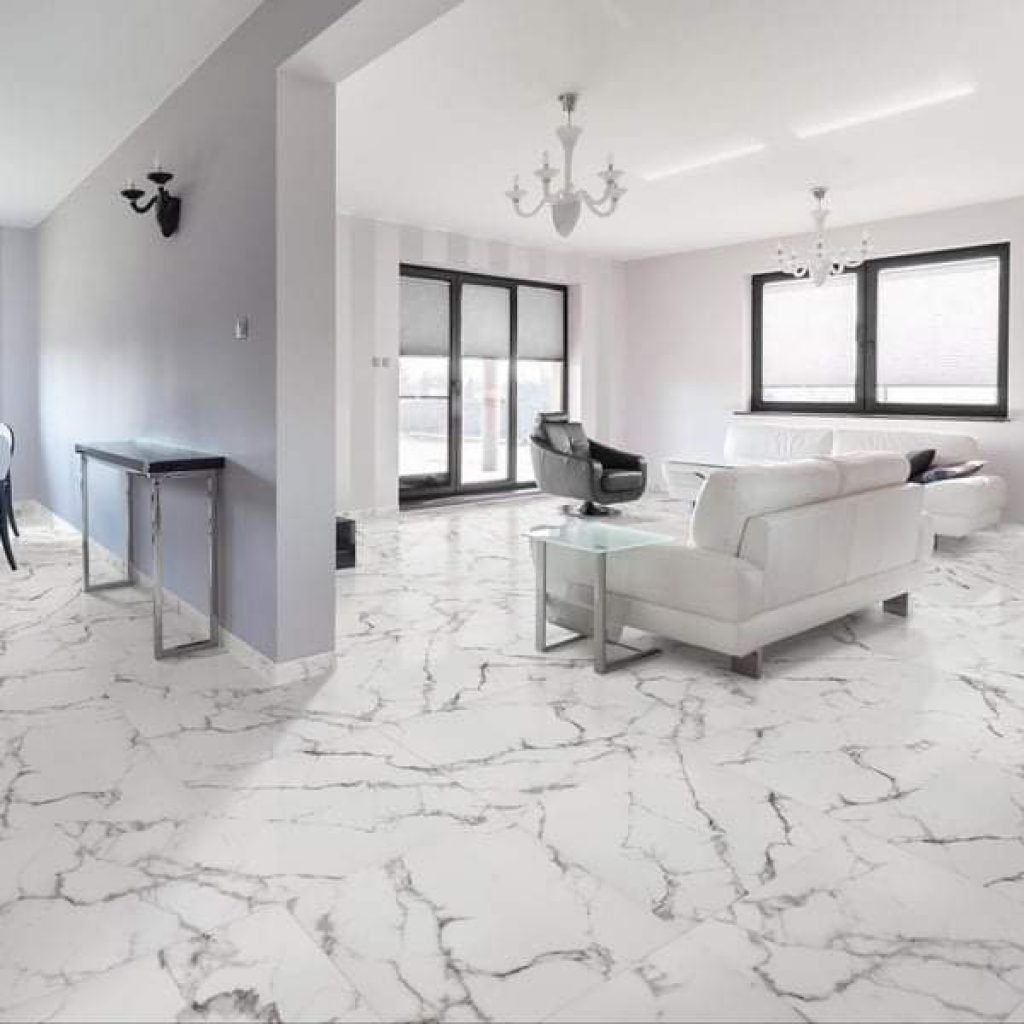 These natural veinings and color tone elevates the luxurious effect of your home. With proper lighting, the crisp white background of Statuario and Calacatta can be further heightened. Likewise, among the various color tone of this stone, Statuario, and Calacatta Gold marble slab is the lucrative choice with great demands.
Uniqueness In comparison to Carrara, Statuario, and Calacatta is unique for its design and rarity in supply. The main reason why is considered "high-end" or "premier class" of marble. Moreover, to control and maintain its top-quality, there are just limited companies producing this marble stone.
Versatile Applications This stone is also flexible for all types of home and commercial interior applications. You can have it for your backsplash, countertops, vanity tops, flooring, walls, and more. If you aim for a minimalist approach without compromising lucrative design, then having a Statuario and Calacatta gold marble kitchen is the best choice.
For bathroom renovations, you can have Statuario and Calacatta marble slab for your tub, bathroom walls, and vanity tops. Overall, this stone best replaces the need for carvings while achieving a contemporary look.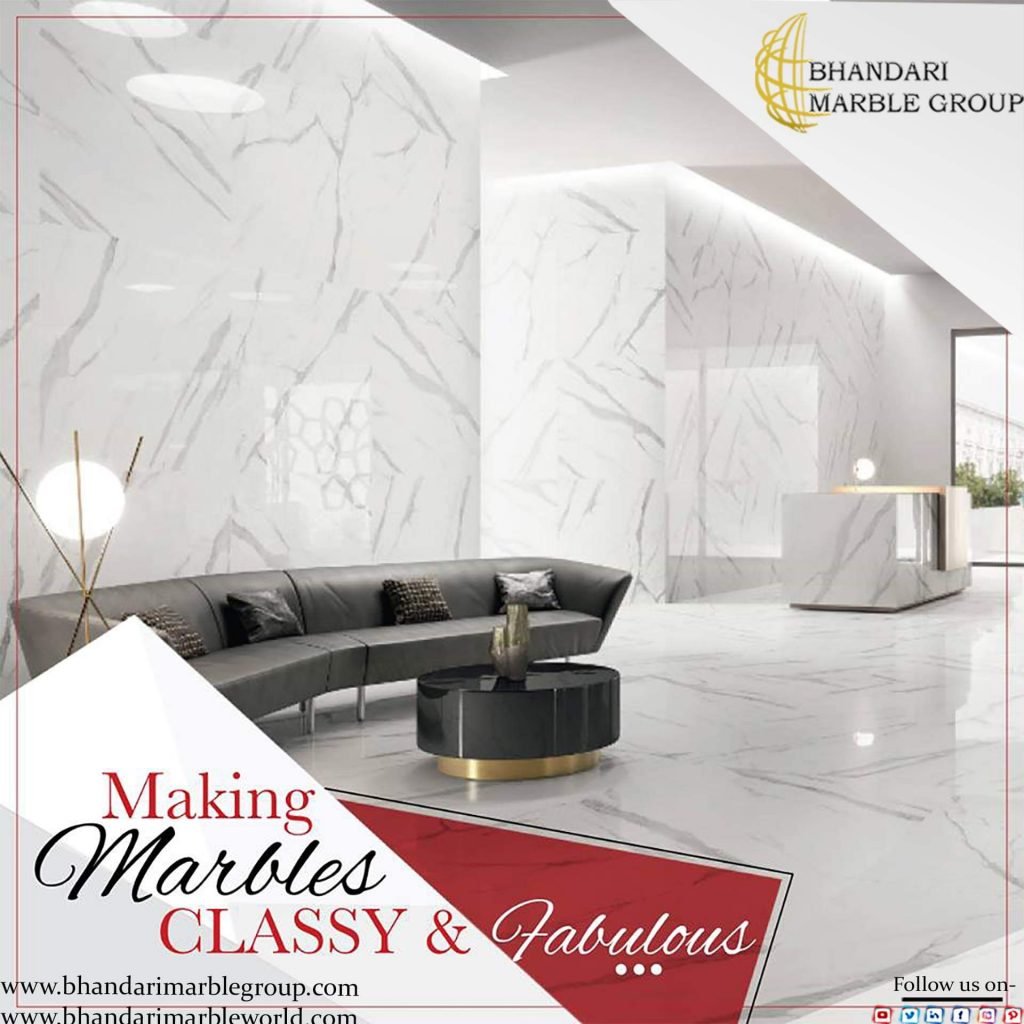 How to clean Statuario and Calacatta Marble Along with the lucrative beauty of this marble slab, it requires sufficient cleaning and maintenance level to keep its top-level beauty and condition. However, do not worry as taking care of Statuario and Calacatta marble slab is straightforward and easy to follow.
Statuario and Calacatta Marble for bathroom The beauty of the Statuario and Calacatta marble slab is also ideal for any bathroom renovations, just make sure you have done proper sealing applications before installation. For this purpose, your Statuario and Calacatta Borghini or Calacatta gold marble slab can best fit your shower wall, vanity tops, flooring, and tub.
The overall effect of these stones is a modern and dramatic appearance that highly adds value to your home. Moreover, you only have to wipe with a clean cloth and neutral cleaning agent to clean your Statuario and Calacatta marble slab.
Statuario and Calacatta Marble texture The two popular choices for Statuario and Calacatta Marble texture are honed and polished. For a polished texture, there is less requirement for wiping to make it look good because of the natural glossy appearance of this texture. Likewise, even at a minimal light source, the reflective effect of a polished texture amplifies the brightness of the space.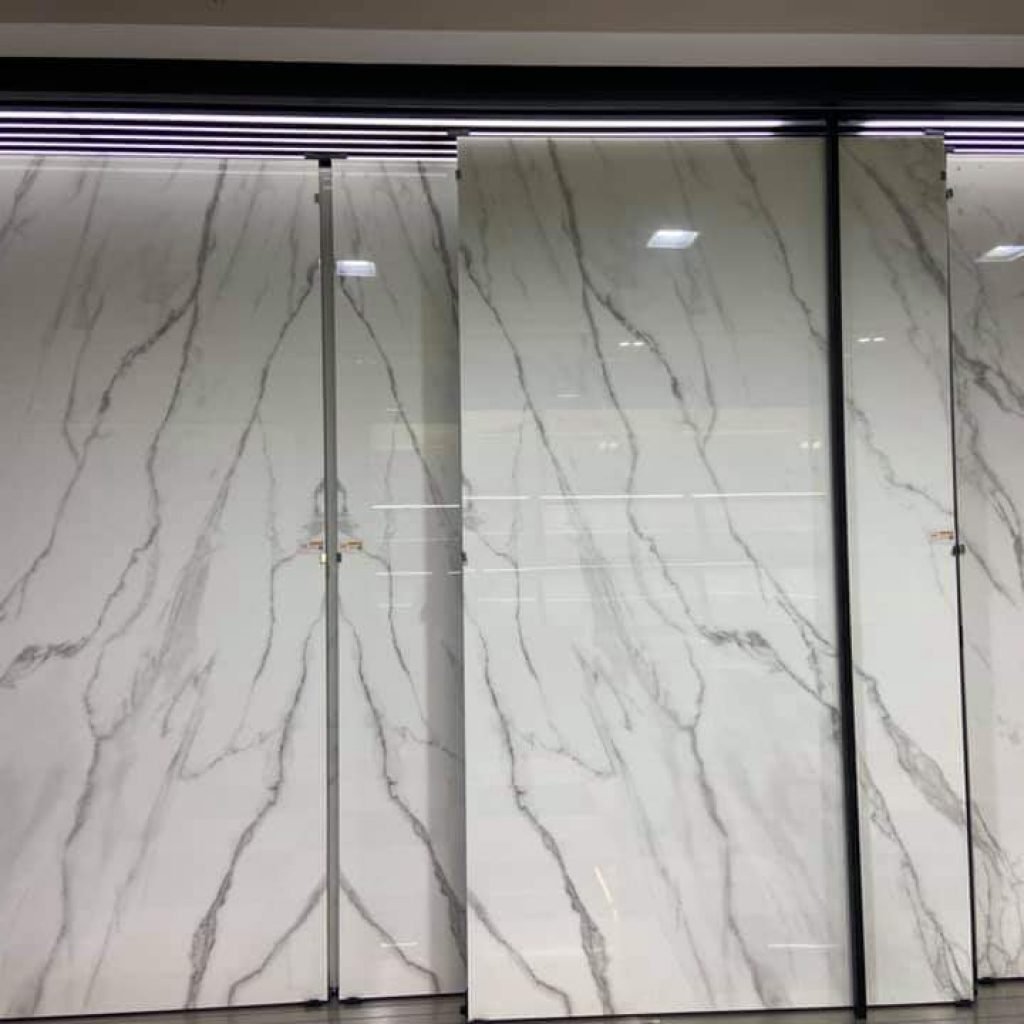 Meanwhile, a honed Statuario and Calacatta marble slab have a more satin-like and smooth feel. We recommend you to have this texture for areas in your home with high foot traffic because there is less risk of slipping or sliding off the surface.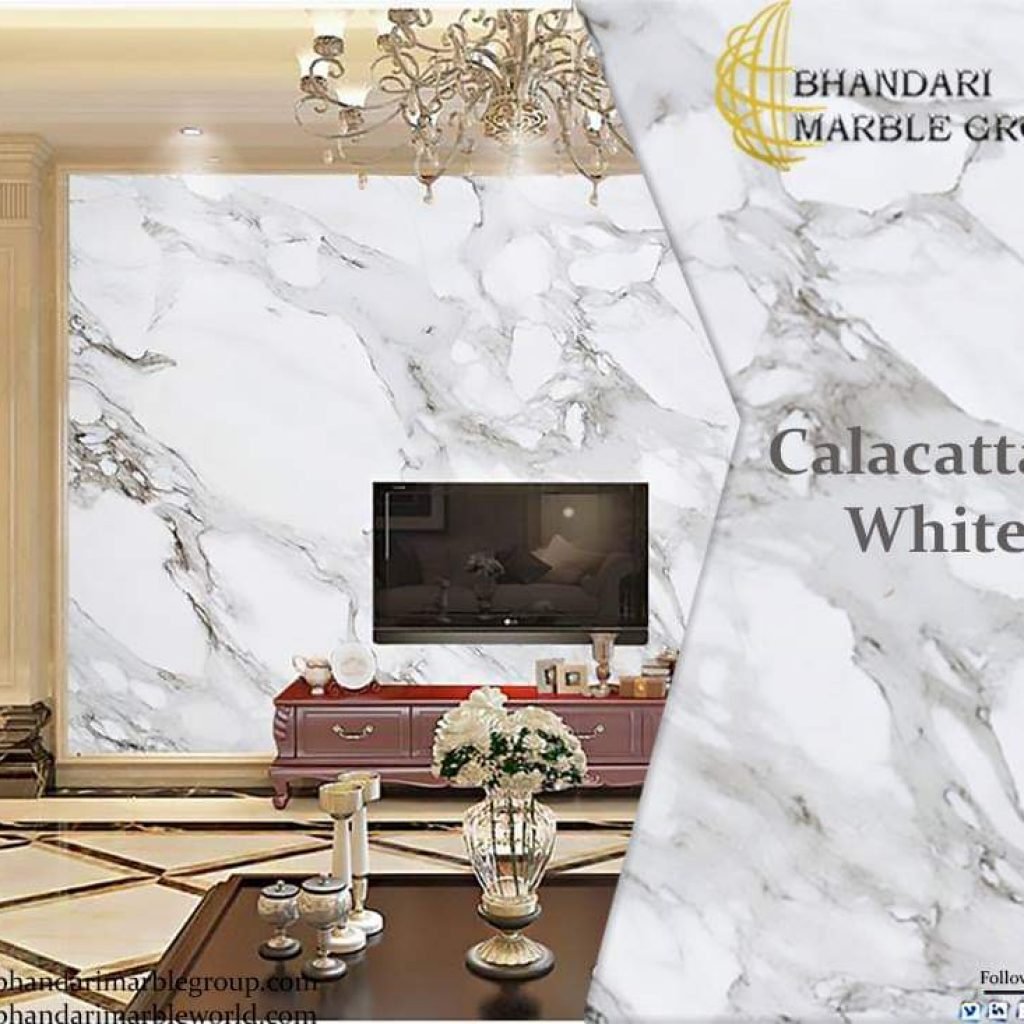 Types of Statuario and Calacatta Marble In the market, there are many types of Statuario and Calacatta marble slab to choose from to fit in your home or office remodeling. You can have one type for all applications in your home or have a combination of the different Statuario and Calacatta marble. The many types of marble include Calacatta Borghini, Calacatta Gold, Calacatta Extra Marble, Calacatta Michelangelo, and Calacatta Oro Marble.
Calacatta Gold Marble
You would see plenty of thicker veins of gray and white around the marble surface. The gold veins are much finer and quite a few compared to its white and gray color tones. This type is ideal in low foot traffic areas in your home or office.
Calacatta Borghini Marble
This type is most suitable for countertops and flooring applications. It is considered to have the most vibrant design and veining tones of gray and finer veins of gold. The veins naturally run over various directions on the Calacatta marble slab surface.
Calacatta Extra Marble
The veining designs of this type appear like that of Tiger stripes. Having a polished texture for this type is best for your countertops, sinks, backsplashes, and floorings. Compared to other types, this one tends to have more uniformity in veins and color tones.
Calacatta Oro Marble
If you aim for a classic and Tuscany-like appearance for your kitchen remodeling, this Calacatta marble slab is your best choice. A polished texture of this marble looks best compared to a honed one.
Calacatta Michelangelo Marble
For more consistent and finer veining, this Calacatta Marble type is your top choice. The crisp white background of this marble is more emphasized compared to its natural veining designs.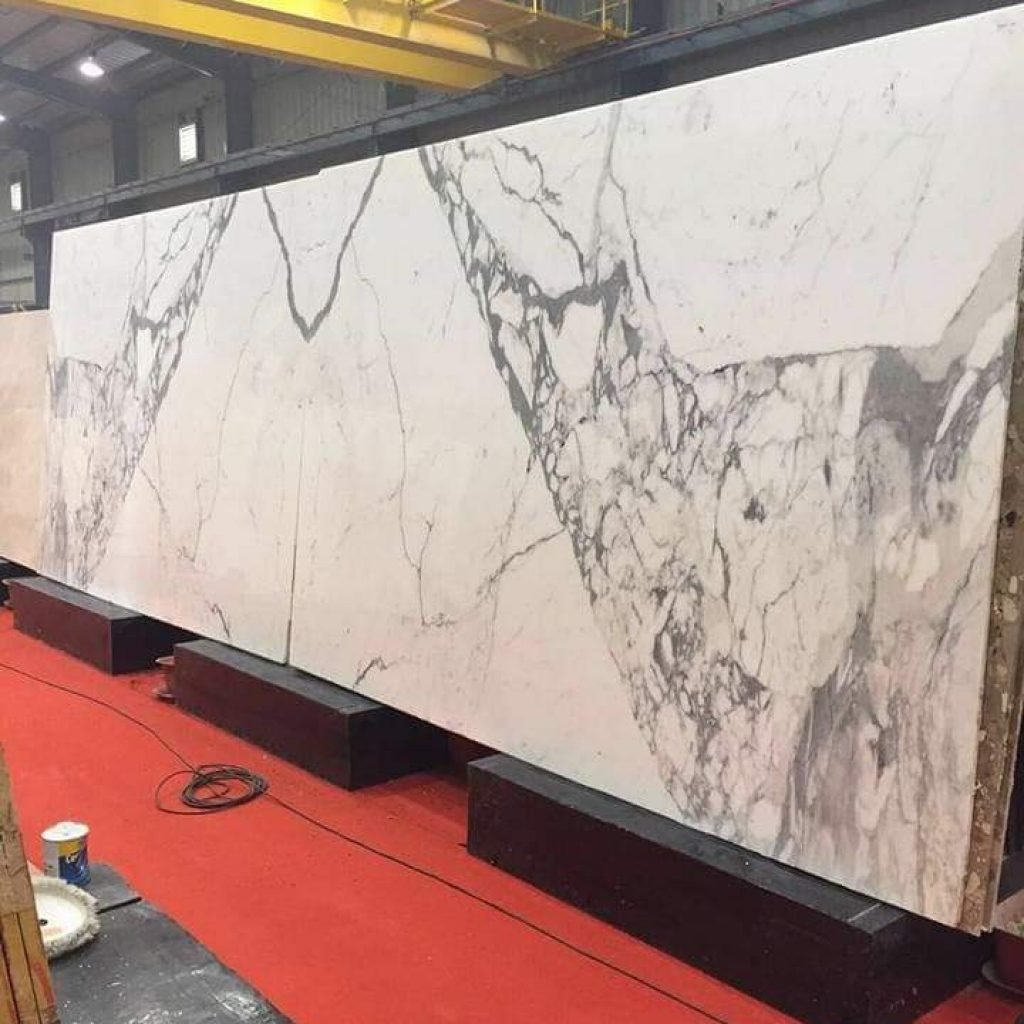 If you are looking for a reputable supplier of Calacatta Marble slab in the market, you can readily reach out to us and call for inquiries, free estimates, and orders. For years, we have been the top supplier of marbles and natural stones for home and commercial renovations.
Do not worry about hefty rates, for we can always work around your budget and customize your Calacatta Marble slabs according to your preference and purpose.
Sculptural in Statuario Marble
Carved from a solid block of Statuario Marble, this is a preferred material by sculptors and artists. Specifically, Statuario marble has been used since Roman times as it was beloved due to its luster and compactness.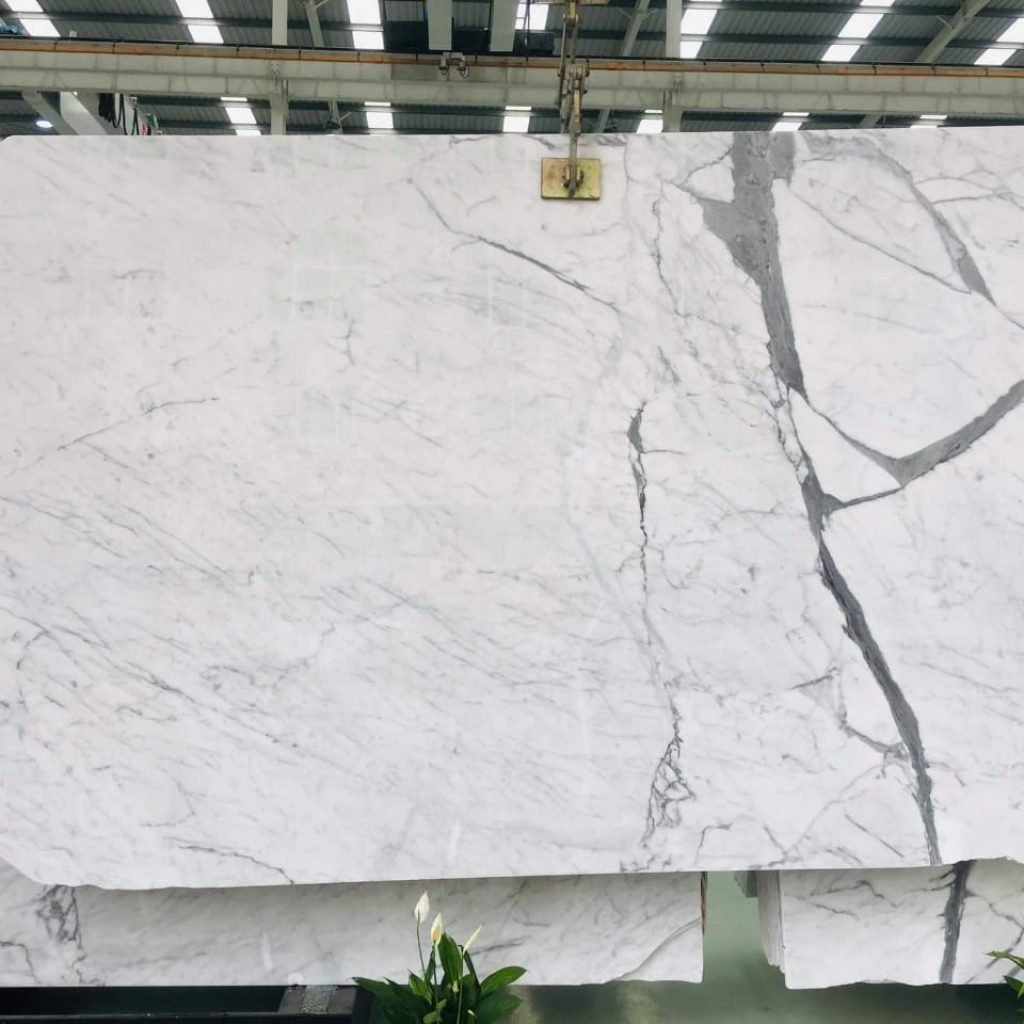 Mr. Rahul and the team have an ambitious and important mission. The mission comes in the form of a project. After spending time in Carrara, Italy, and working on a specific sculpture, the duo quickly realized how much knowledge and skill of the ancient tradition was lost.
Italian Marble is a natural material that is technical "an antique" and it is still used in everyday life. We create accessories through an artisan process. bringing into play the ancient techniques that can be used with advanced techniques.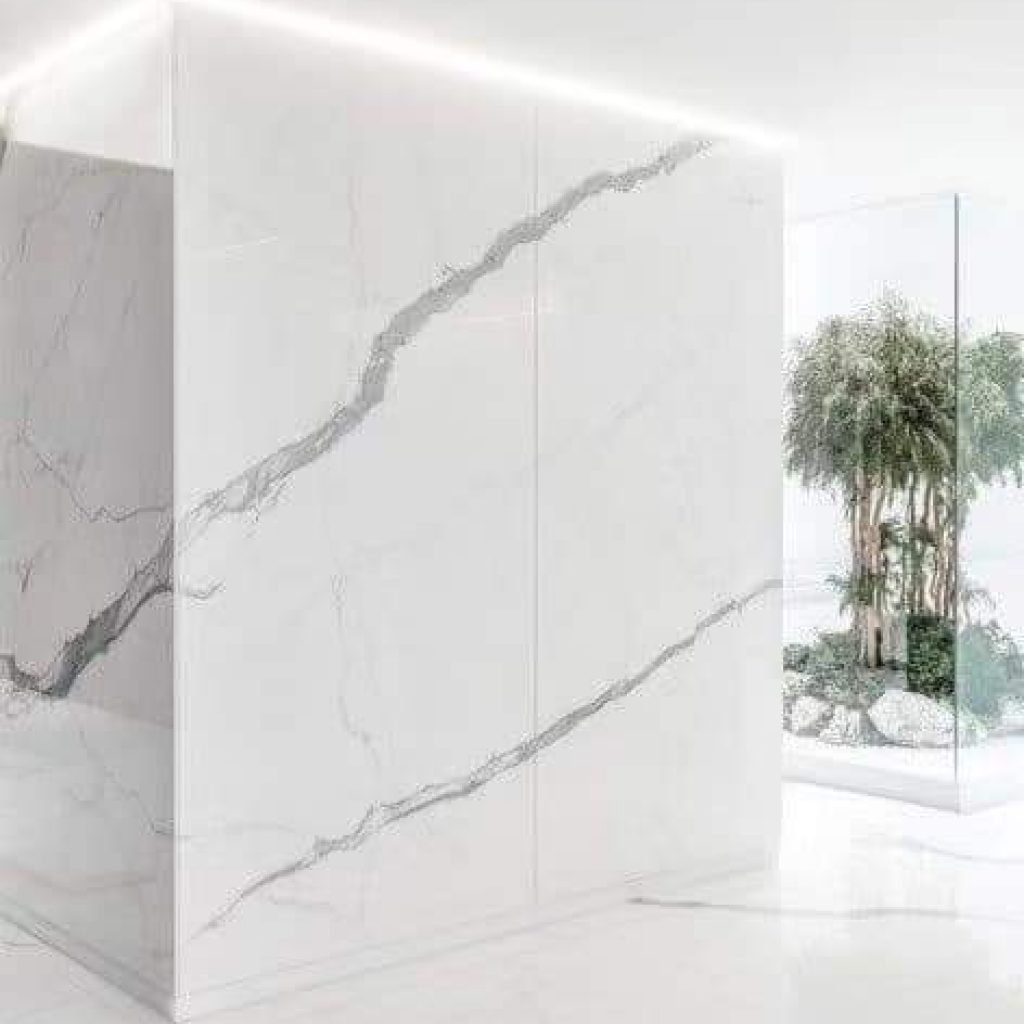 We hope to bring awareness to the humungous amount of waste that occurs during the extraction and processing process. When using large blocks of marble, so much of the material is discarded and thrown away. The couple wants everyone to realize how unnecessary this is because marble pieces should not be useless… there are so many creative ways to turn the material into something other than waste. It would be such a shame for something that is 2,000 years old to be discarded as trash.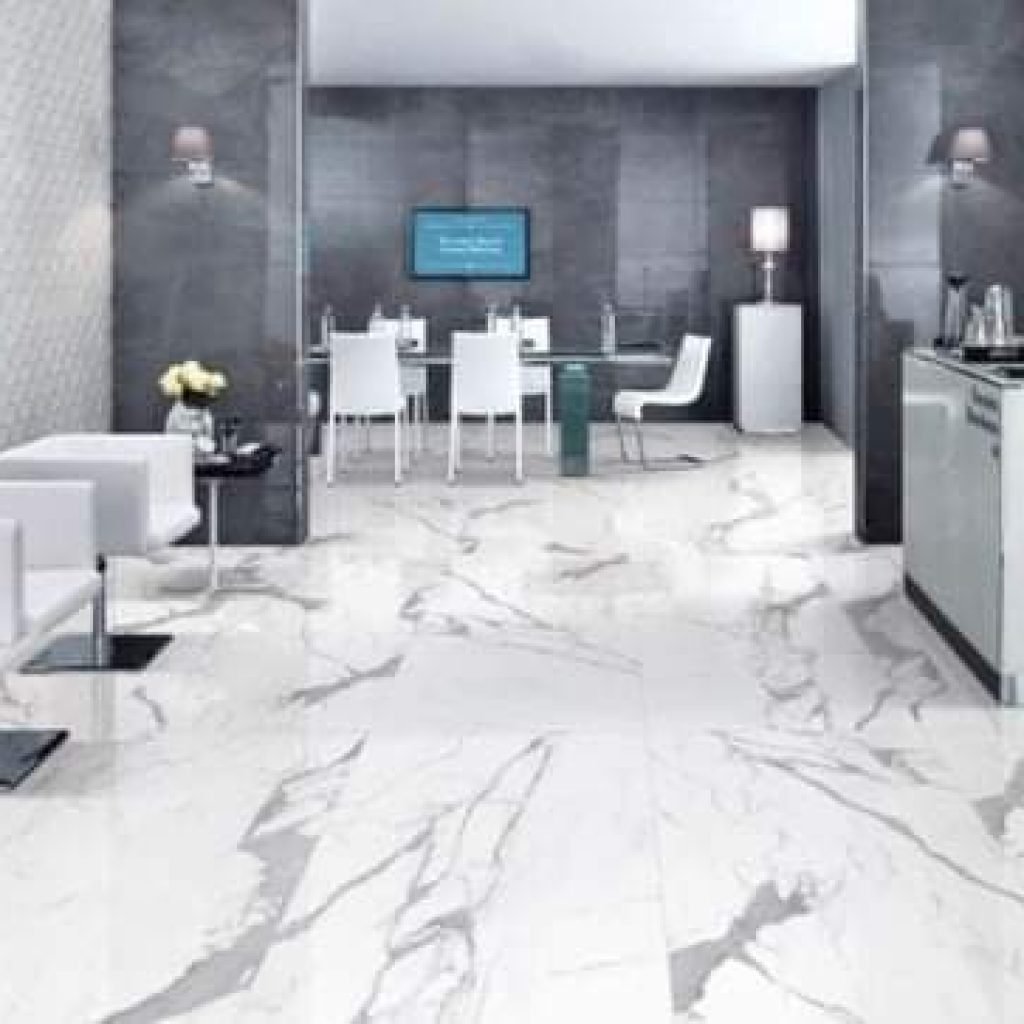 Small presentation plate in semi-precious quartzite Azul Macaubas.
This hand-carved plate comes in sizes and is made from Azul Macaubas and can be used as a plate, a platter, and a charger.
Items are numbered and come in small quantities; and everything is made in Italy. The artisans that work at are all extremely skilled craftsmen. Thus, it is safe to say that each piece spends many hours under the hands of an expert sculptor.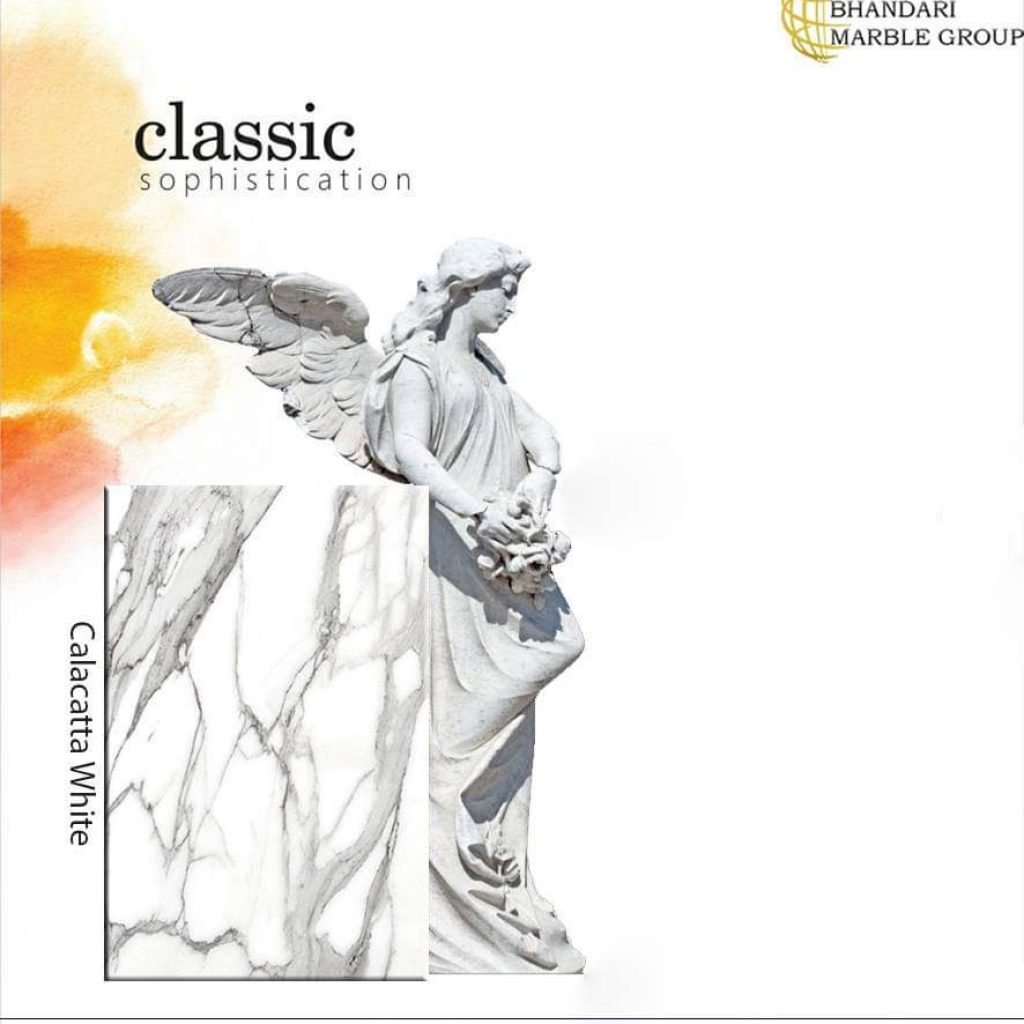 Utilizing unused pieces, it is important to note that these are not necessarily small pieces. Our objects are made of precious marbles and natural onyxes. Every single piece is different from another and possesses its own color tones and veining.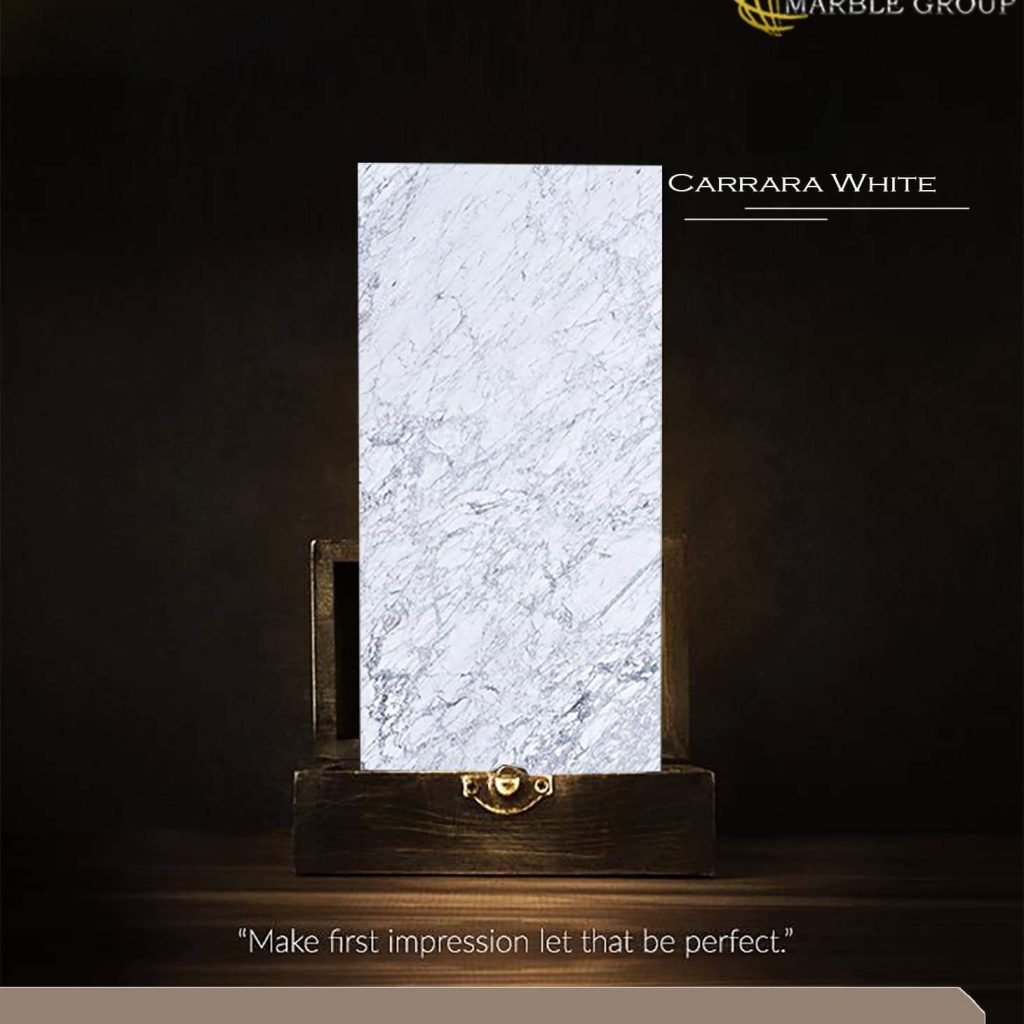 Tropical- serving plate/cutting board in Marble.
Engraved tropical leaf board in white Carrara Marble with a brass inlay. Since its founding in the company has launched three distinct collections. The Artistic Collection is playful and colorful. It employs the team's creativity and is unique in that it has inlays of colored marble and onyx, shiny surfaces, and fun transparencies. The Limited Edition Collection is a selection of the most exclusive pieces created by using the very best blocks of marble. Of course, all of these pieces are sculpted. The Pure Collection is comprised of smaller pieces such as plates, bowls, and vases. These pieces come in a large assortment of colors: amber onyx, Statuary marble, white onyx, honey onyx, Azul Macaubas, pink Assisi, Pierta Grey, Calcutta marble, Pierta Brown, green onyx, and Marquina marble.
Difference Between Carrara, Calacatta, and Statuario Marble
Italian Marble Flooring, Elevation, Decoration, and countertop make a statement. This Italian quarried stone, one of the more expensive materials you can use, sends a message of luxury and style. Italian Marble Flooring, Elevation, Decoration, and Countertops and settled on using marble for your home, villa, hotel, hospital, and projects.
When you're selecting, say, a solid-surface Flooring, Elevation, Decoration, and Countertops, you can look at a sample and know exactly what you're going to get. With marble, however, every slab is unique. Because it comes from nature, every piece of marble is one of a kind, with its own pattern and colors.
While it's found in many parts of the world, the marble most readily available in India is quarried in the mountains above Carrara, a town in northern Tuscany. The three most common types of Italian Marble are Carrara, Calacatta, and Statuary also called Statuario. We asked expert Mr. Rahul, a CEO with the Italian Marble Tile and stone company what he's learned about these three types of marble over many years in the Italian Marble business—and the differences between them.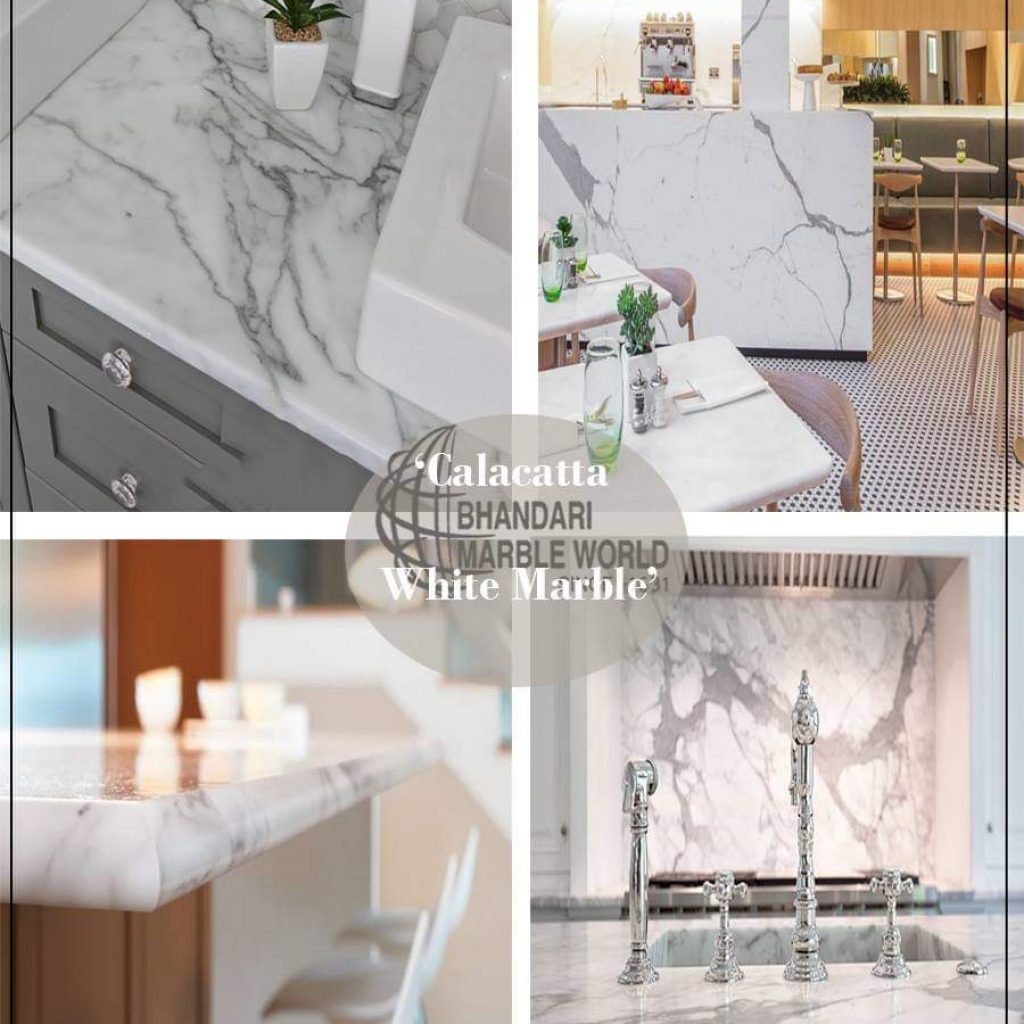 Many homeowners feel that a whiter marble looks more luxurious. They might opt for Calacatta, which is also fairly available in India. Somewhat confusingly, it's quarried in Carrara as well. "Calacatta has a field that's bright white and a lot more variation in color than Carrara," says Mr. Rahul. The veins are thick and dramatic and can range in color from gold to brown to beige to dark gray.
And then there's Statuario Marble—whose name serves as a reminder that some of the world's greatest statues are carved from marble think Michelangelo's David. It too comes from the Statuario marble of the Carrara region. "Statuario also has a bright white field, but not as much color variation as Calacatta," says Mr. Rahul. "The veins are usually dark gray, so there's a lot of contrast between light and dark in this stone."
"Carrara is generally grayer with smaller veins, and Calacatta is whiter with more dramatic veins. The slab I found was very white and the veins have the prettiest range of colors, including touches of gold and green." Shown here is the finished product with Calacatta Flooring, Elevation, Decoration, and Counters Backsplash. Home villa hotel hospital and projects Kitchen with Cabinets.
Above: When designing a kitchen, designer Studio expected to go for Carrara, but discovered "Carrara is generally grayer with smaller veins, and Calacatta is whiter with more dramatic veins. The slab I found was very white and the veins have the prettiest range of colors, including touches of gold and green." Shown here is the finished product with Calacatta counters and backsplash.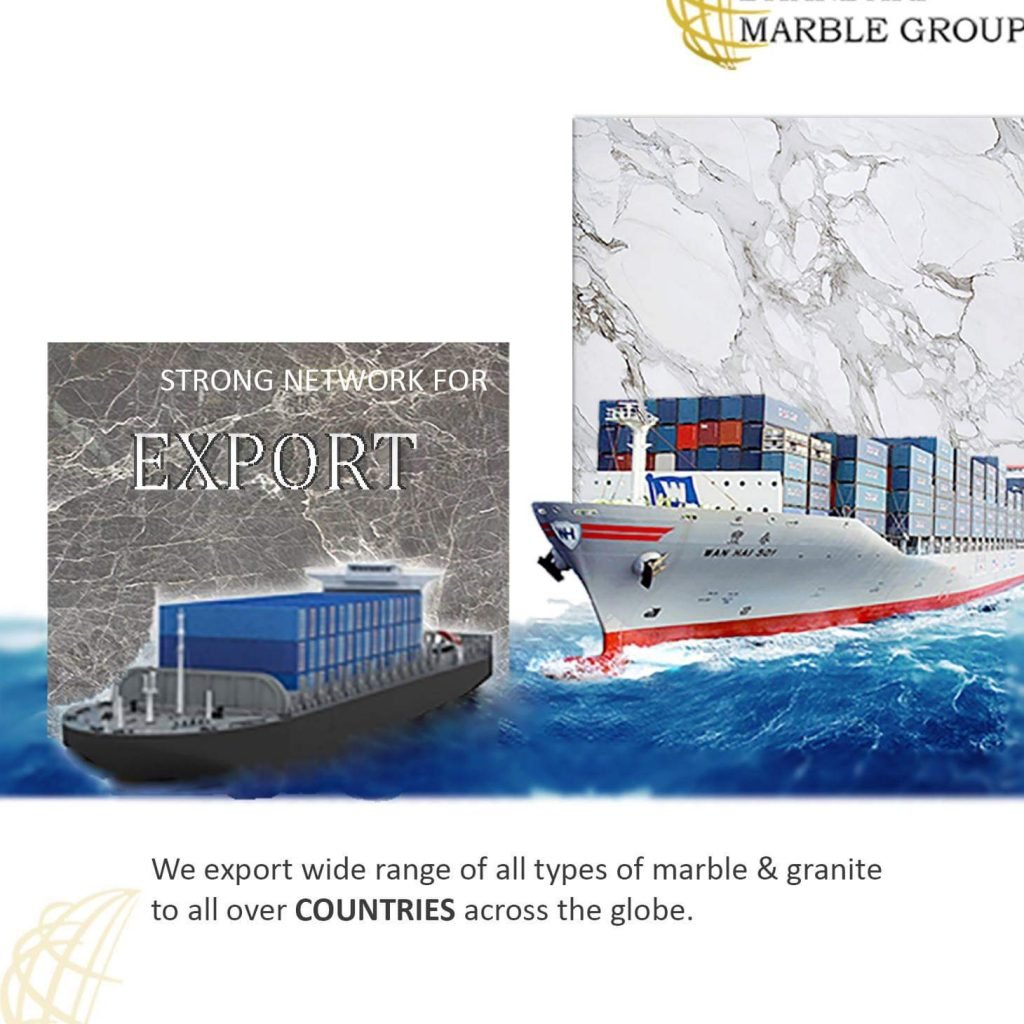 The price of a particular slab is also affected by its thickness. Generally, countertops are cut either one centimeter or two centimeters thick; one centimeter generally suits the purpose.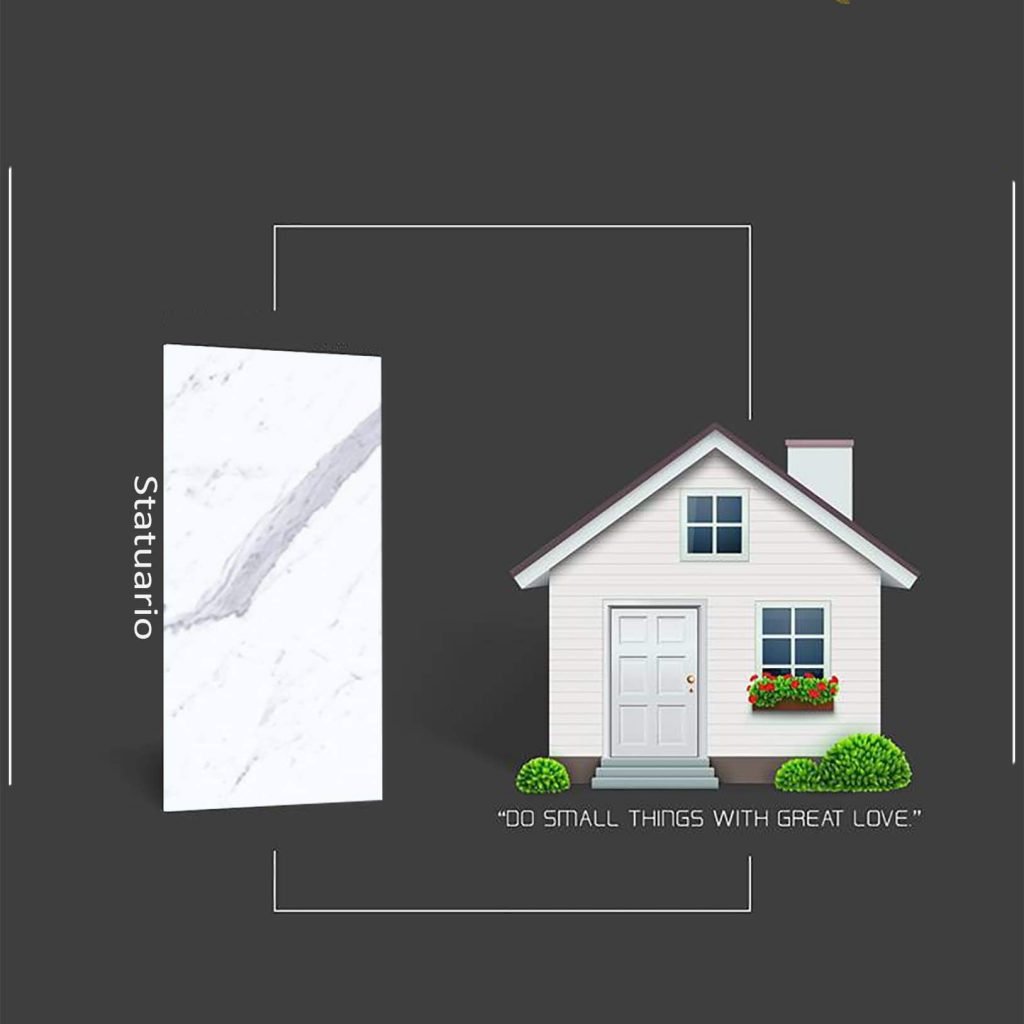 A Carrara Marble Flooring, Elevation, Decoration, and countertops and integrated sink Schuybroek. Integrated Marble, Flooring, Elevation, Decoration, and countertop Kitchen Sinks.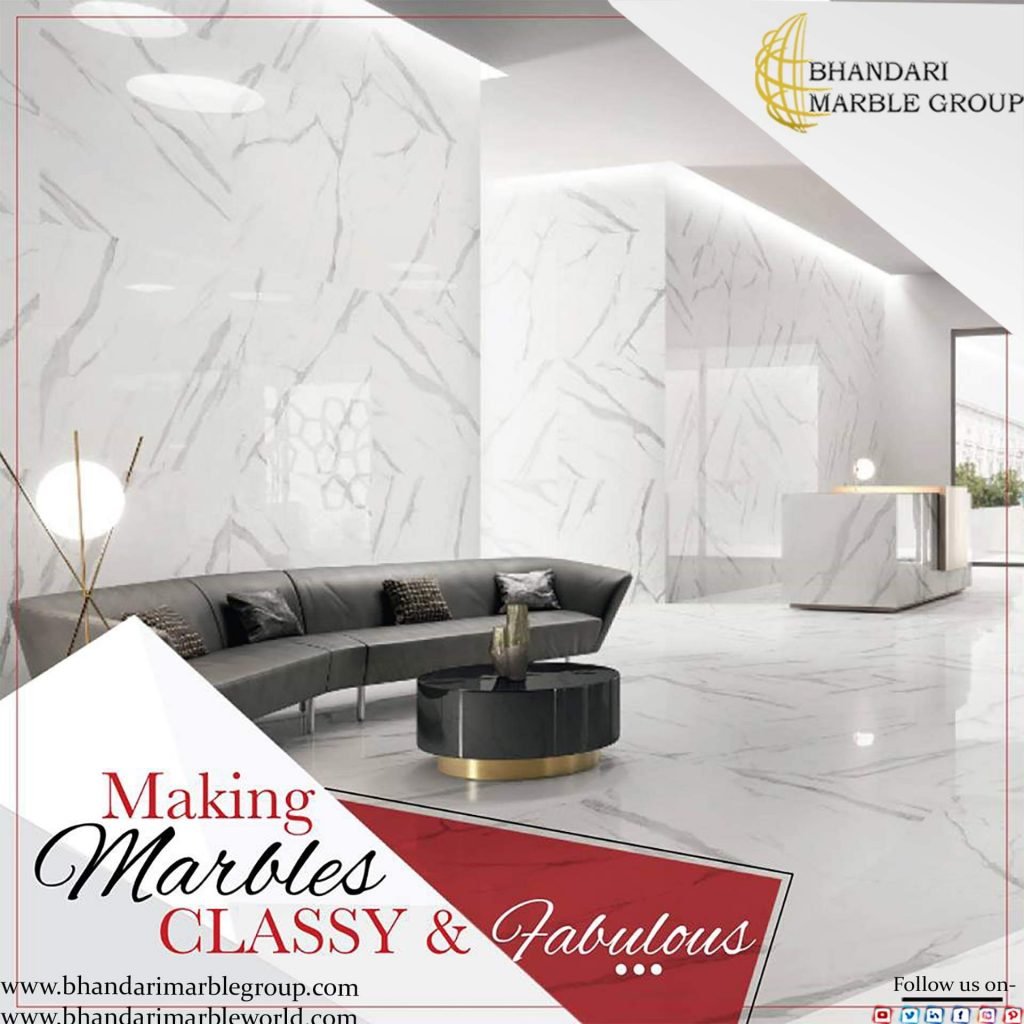 Marble is as hard as granite. That means it cannot be chipped, say by a metal belt buckle or heavy skillet knocking into an edge.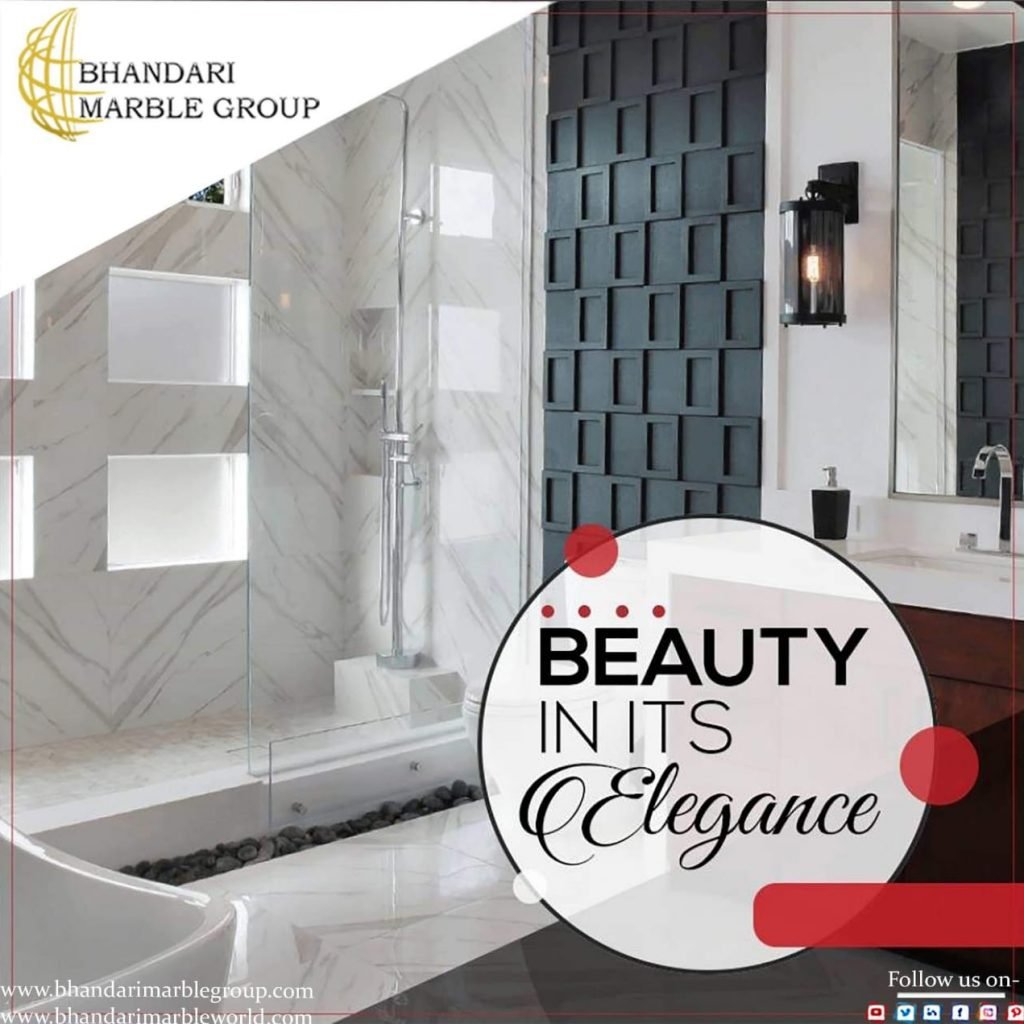 How do I choose which type of marble will work for me
Since each piece is unique, you'll probably want to look at the actual slabs before you decide. A trip to the showroom or a local marble yard will allow you to compare the colors and patterns in the pieces on display, and find one that fits your taste in terms of the aesthetics and your planned color scheme.
However, "it's not that easy to shop around," says Mr. Rahul, "because most places might have only three slabs to show you accept us." His company will send photographs of available marble to show customers what's available.
When architects and interior designers Medium Plenty overhauled the Flooring, Elevation, Decoration, and countertop kitchen in a small bungalow they decided to use Calacatta marble, rather than the less-expensive Carrara, for the countertops. To compensate for the cost, they opted for a low-fi backsplash with tiles found at a second sale.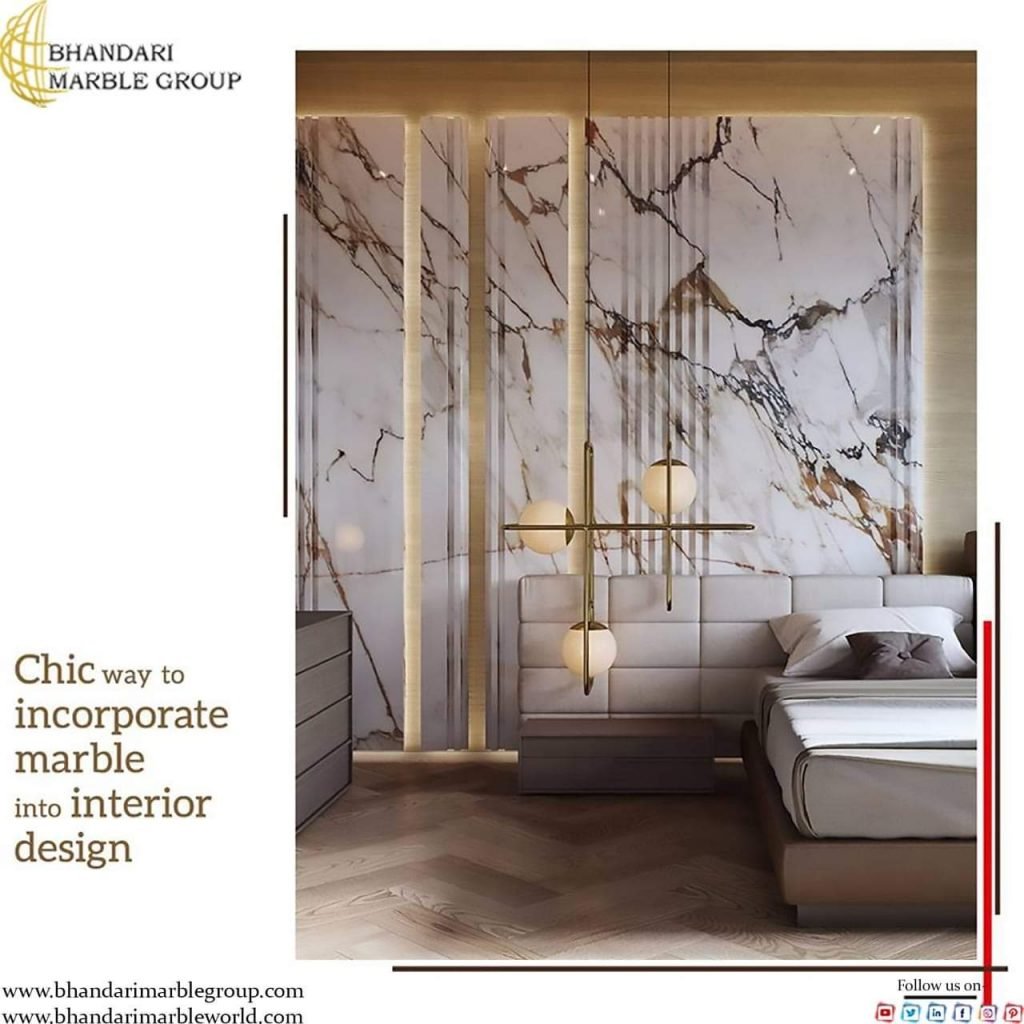 When architects Medium Plenty overhauled the kitchen in a small bungalow, they decided to use Statuario Marble, rather than the less-expensive Carrara, for the countertops. To compensate for the cost, they opted for a backsplash with tiles found at a second sale.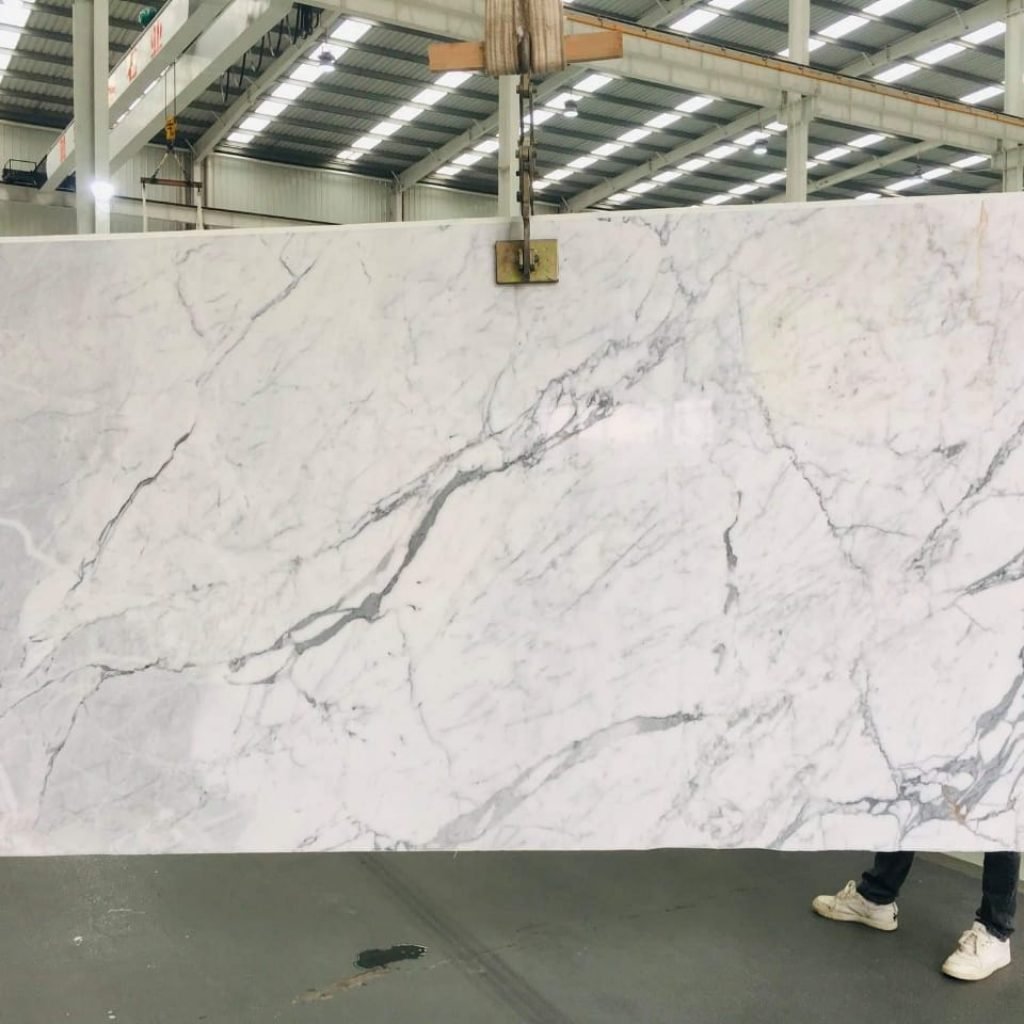 If you're watching the bottom line, you might consider Carrara, especially for a kitchen countertop. There are clear advantages to choosing a darker-colored stone, or one that's heavily veined. "You'll see the natural markings rather than what's happened to the stone over the years," says Mr. Rahul. But if you don't have budget constraints, and/or if you're scrupulous about cleaning up as you cook, you might spring for a whiter marble such as Calacatta or Statuario.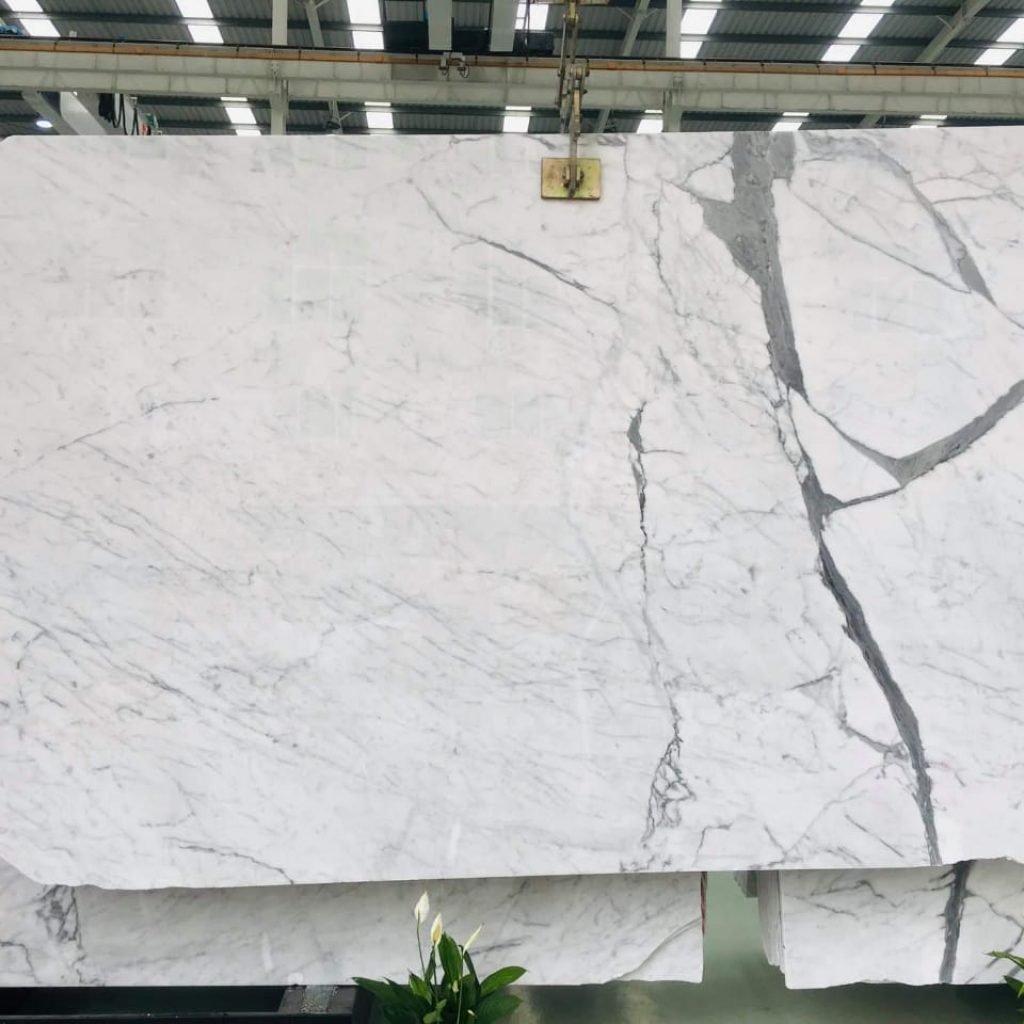 Statuario Marble Flooring, Elevation, Decoration, and frames the sink and windows in Interior Designer
Statuario Marble frames the sink and windows in the interior designer kitchen. the rest at Kitchen of the Week: Practicality in White Marble.
What makes Marble worth the money
It's an elegant, classic look that can work in a traditional space and also fit right in with a sleek contemporary look. "People like marble for its natural beauty says, Mr. Rahul. "Every house in the World has a stone Flooring Elevation Decoration and countertop—it's only in this country that people think everything has to look brand-new." Many homeowners do appreciate the way a marble counter can develop a crazy from use. If that's something you can live with, then marble may well be the right choice for you.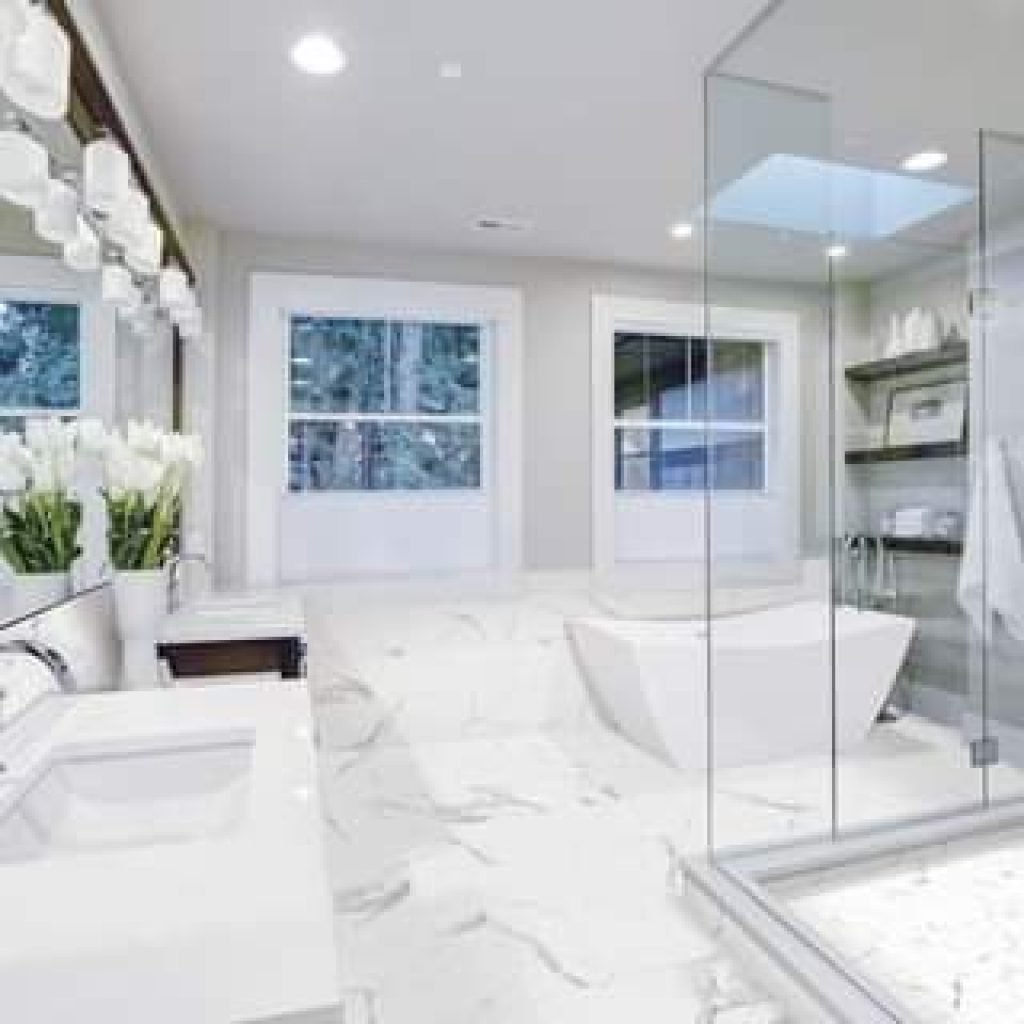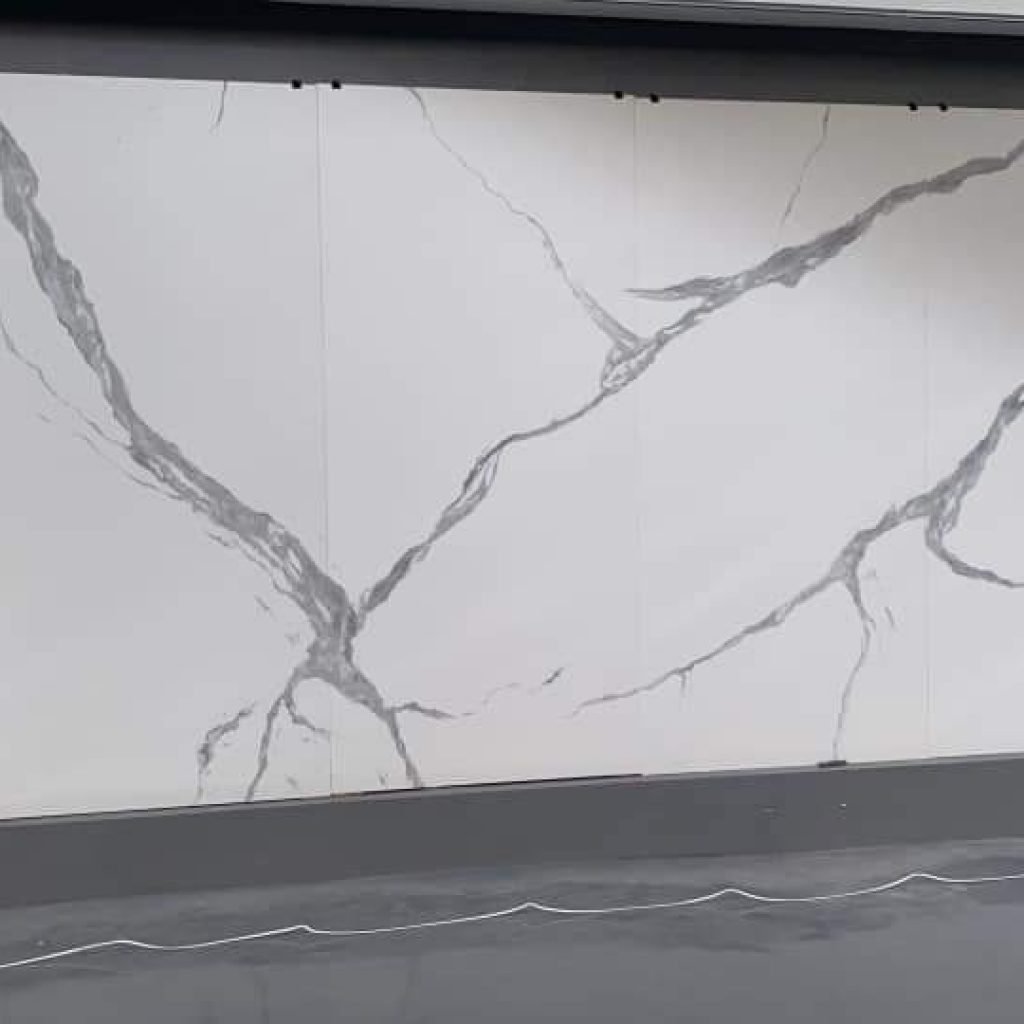 BY BHANDARI MARBLE GROUP, CONTACT US ON; 9672941111 https://www.youtube.com/watch?v=86D1Es6K4M8
Statuario, Carrara, Calacatta Italian Marble