PURE-WHITE-MARBLE-SWISS-WHITE-MARBLE-VIETNAM-WHITE-MARBLE-MAKRANA-WHITE-MARBLE-THASSOS-WHITE-MARBLE-CARRARA-WHITE-MARBLE-STATUARY-WHITE-MARBLE-LASA-WHITE-MARBLE-MICHEAL-ANGLO-WHITE-MARBLE-BY-BHANDARI-MARBLE-GROUP-INDIA
WHITE MARBLE
Many architects use white marble, either for cladding or flooring, to bring spaciousness and luminosity to a room. Another of the qualities of white is that it is timeless and therefore, always in fashion. When it comes to matching, that is going to be easy. It works well with neutral tones (creams, blacks, or greys) while combining it with other more eye-catching colors, such as red or green, makes it possible to soften ambiances.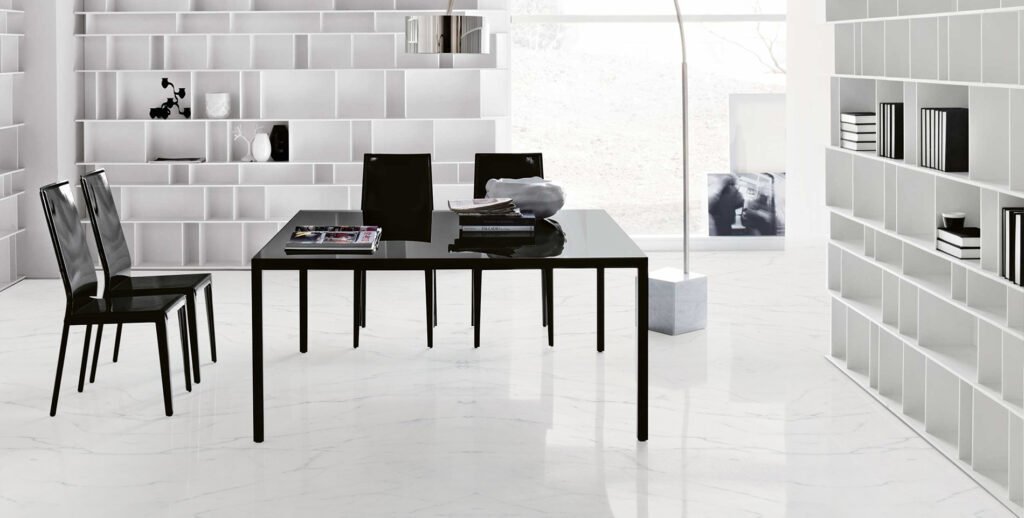 The shades of White Marble are innumerable. We can find whites with streaks, very clean whites, or more greyish. It is nature that provides its exclusive touch to each one of them. That gorgeous Carrara and Calacatta marble, with their classic white and gray veining, has been used for centuries in homes and public venues. But these days, this natural marble is striking up a debate among homeowners, contractors, and designers. We all love the look, but the debate about the maintenance and wearability is bringing up questions about when the white marble is appropriate to use.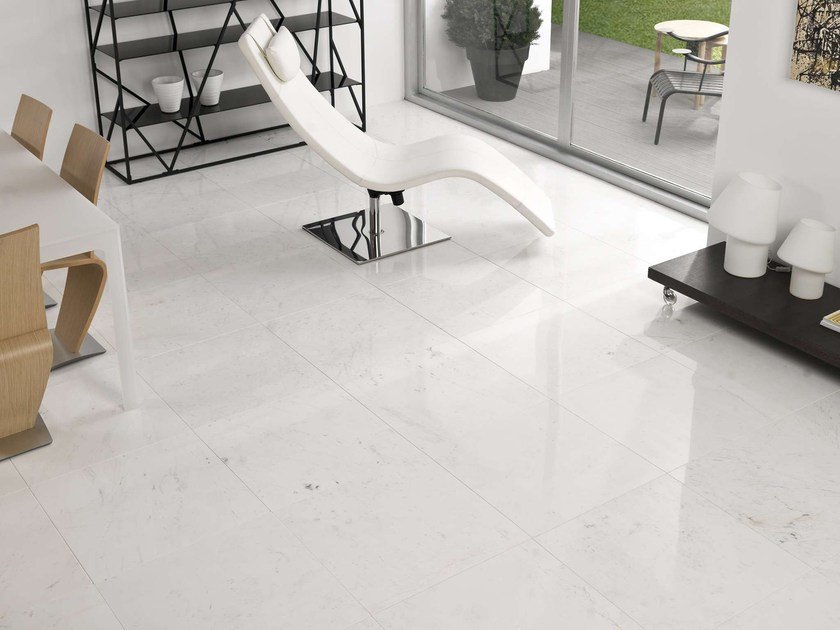 TYPES OF WHITE MARBLE
Marble has a magical ability to make any room in your home feel like it has been coated with luxury, and for some homeowners and designers, there is simply no substitute for majestic marble. There are many different kinds of marble you can use in your home, with white marble being a classic selection. All marble types have their own beautiful intricacies and various purposes depending on where and how they'll be used in space.
Marble is a calcium-rich natural stone, meaning it continues to change over time with use, adding character to the piece. This can be most obvious with white marble, as imperfections are more visible. When taken care of, it can remain in tip-top shape, preserving its unique personality while still looking luxurious. For those looking to add white marble into their home, take a look at these 6 different types of marble and their best uses.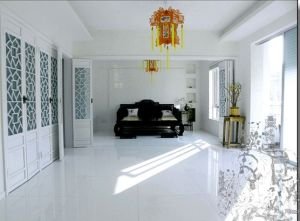 Carrara Marble
Calacatta Marble
Statuario Marble
Thassos Marble
Vietnam White Marble
Makrana Pure White Marble
Michael Angelo
Lasa White Marble
Swiss White Marble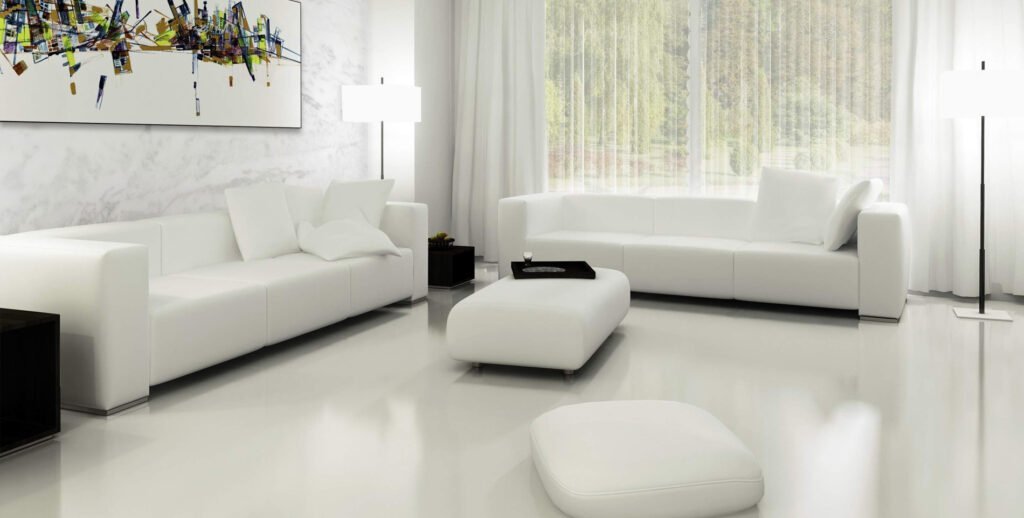 Statuario White Marble
This white marble works beautifully as a large tile option, countertop slab, or book-matched backsplash or wall panel. Statuario marble contains the subtle gray hues found in Carrara with similar gray veining that you'll find in Calacatta slabs. This stone is a very bright white in color, also making it incredibly valuable. While Statuario is haled in Italy for being the perfect marble for carving statues, it is also a highly sought-after material for residential and commercial projects.
Calacatta White Marble
This classic Italian marble comes from a quarry in Carrara, Italy, making it one of the more valuable and favored white marble stones. More dramatic-looking than Carrara, this marble takes on a warm white tone and contains a mixture of beige/gold and grey veins that vary in size.
Carrara White Marble
This popular white marble has a clean look with its subtle gray hues. You can spot Carrara marble by looking at the type of veining contrasted against the white/light gray background, as it's typically thin, linear, and feathery versus dark, sharp, and bold.
Thassos White Marble
Thassos marble is crystal white in color and comes from the island Thassos in Greece. This marble is distinguished by its almost glowing, sparkling appearance. Popular even in ancient times, Thassos marble is excellent for reflecting light and brightening up space. The simple color palette of this white marble makes it suitable for various home design styles, with the ability to contrast or complement an existing scheme.
Swiss White Marble
Swiss white is a marble stone that has been used for centuries. The white marble gives off a clean and pure look with its white background and cream-colored veining throughout. This marble looks soft and is ideal for those who love the appearance of marble but prefer a lighter contrast in their marble veining.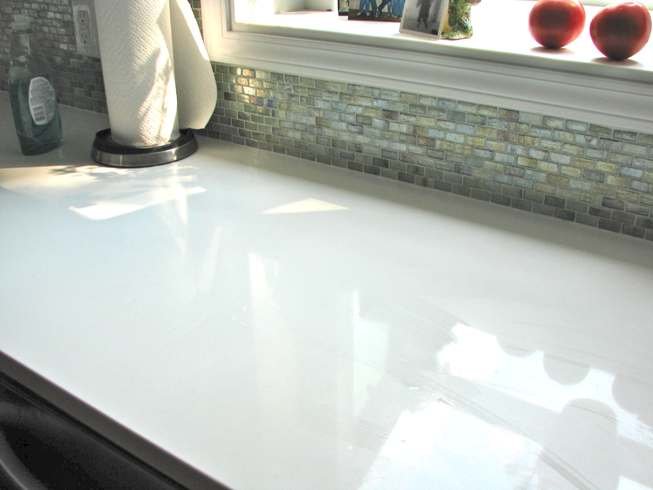 Lasa White Marble
Bianco Lasa marble is a precious and admired work material, with extraordinary properties. This fine-grained Italian marble has a compact structure and stands out from the rest for its white background with fine light brown-colored veins. Compared to the Carrara marble, Bianco Lasa has a 20% higher hardness coefficient. The crystalline structure makes this white marble strong and resistant and ensures permeability.
Michael Angelo Marble
Michael Angelo Marble is an outstanding marble with a white, brown texture on it. Michael Angelo Marble has a wavy pattern of brown to white shades. The Michael Angelo Marble comes in a wide range that can work with different design palates. It has a smooth finish and an attractive look that enhances beauty.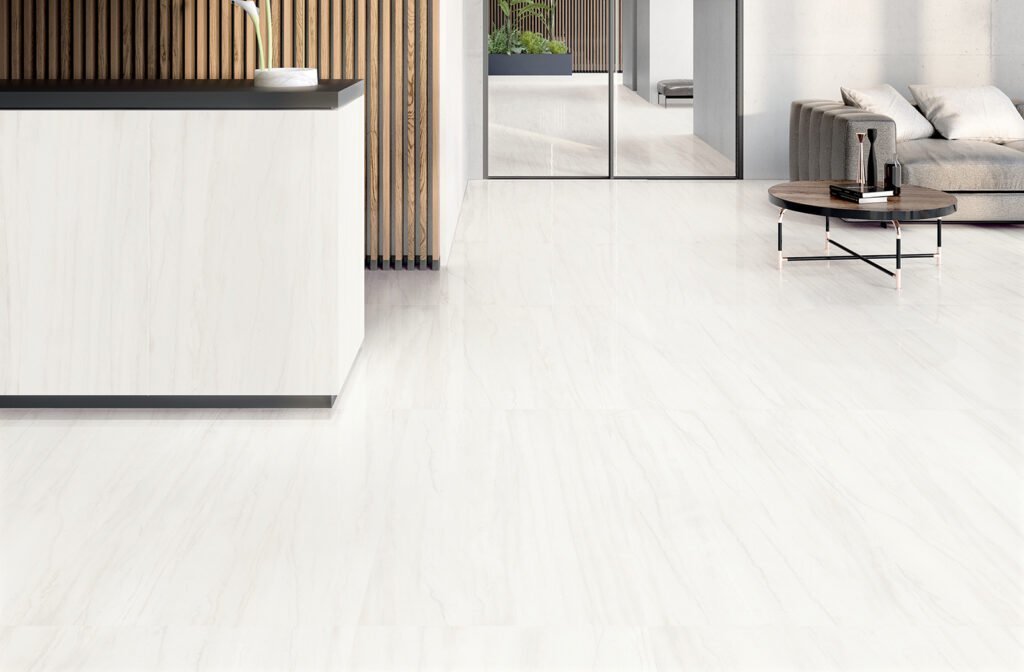 Makrana Pure White Marble
Makrana White Marble is a widely popular marble for flooring due to its striking white appearance. It has a smooth and shiny finish. It can be also used for wall cladding. These marbles require no chemical treatment.
APPLICATION OF WHITE MARBLE
Marble is a natural product, so no matter what the application, it will change, age, and wear over time. If you plan to use it on a floor, expect signs of wear from foot traffic. On a countertop like this, you'll want to address any concerns you have about staining and rusting.
HOW TO CARE WHITE MARBLE
Has your marble been sealed? A sealer won't protect your marble completely, but it will buy you some time if you've left an acidic substance on your surface that wasn't wiped up right away. In a location like a fireplace surround shown here, a sealer can be helpful to protect against soot stains. Spot-treat your marble. Many homes improvement and tile companies sell a spray cleaner that is also a sealant. You can use this cleaner periodically in high-use areas as a spot treatment. A bathroom sheathed in gorgeous marble-like this could benefit from spot treatments around the bath faucets, tub entry, and commode. Consider polished vs. honed. Polished marble is a little more resistant to staining, whereas a honed surface is a bit more absorbent. Many people choose a polished marble countertop for that reason.
MORE TO KNOW ABOUT WHITE MARBLE
You might have guessed which precious natural stone we are discussing today. Named after its place of origin the beauty of Bianco Lasa never gets old. How can you choose white marble for your home at your best level?
Know Your Options
Choose the perfect options
Make the most of your selections
Understand the details of marble & its veins
Understand the various finishes available
Know the origin of your chosen slabs
BY BHANDARI MARBLE WORLD
But let us not stop you here. Book your appointment with our curators and you might find some amazing inspiration as we give you a one-of-a-kind experience.
INDIA'S TOP AND WORLD'S BEST MARBLE, GRANITE AND STONE COMPANY
ADD BY EXPERT AND EXPORT TEAM OF BHANDARI MARBLE GROUP. CONTACT US ON; 9672941111.