MODERN HOME BY MODERN ARCHITECTS, INTERIOR DESIGNERS
Home Flooring, Elevation, Decoration, countertops, architectural carving, statues, furniture, tabletops, treads, from The Infinity Luxurious Imported Marble by Bhandari marble group India 🇮🇳
Choose from 900 types
Get one step closer to your dream home
CONSULT OUR DESIGNERS NOW
The Infinity presents gorgeous home Flooring, Elevation, Decoration, Landscape, Countertops, surfaces, wall cladding, staircase, monuments, pavements and driveways with stylish natural stone that are produced with design innovation in mind. Created with exquisite craftsmanship and backed by the reputation of BHANDARI.
 
Make the perfect home for yourself without worrying about marble, granite and stone. We're taking all precautions to make your experience safe and worry free.
 Our designer will advise for your site to understand your needs, the size of the Flooring and Elevation design a home keeping in mind your individual needs.
Speak to our designers for a special ongoing offer for the month.
GET YOUR DREAM HOME IN 3 STEPS
TALK TO OUR MARBLE, GRANITE AND NATURAL STONE EXPERT
We will help you plan and customize your Home structure & design to fulfil even your smallest requirements.
SELECT
Choose from our exhaustive range of materials, designs, colours and finishes from online ebook catalog and check and display on our virtual showroom in website.
EXPERIENCE
Get an excellent quality, factory-outlet marble, granite and stone best quality with quantities and competitive price.
ENQUIRE NOW
MODERN HOME FOR MODERN NATURAL STONE
Get one step closer to your dream Home
ENQUIRE NOW
Full name*
Email Id*
Mobile Number*
Select city*
Pin code*
Requirement Timeline*
Do you want to Opt in for whatsapp notification?* +91 9829040013
CONSULT OUR DESIGNERS NOW
Mail us
bhandarimarblegroup@gmail.com
The Infinity presents gorgeous home with stylish appliances that are built with design innovation in mind Natural Stone Created with exquisite craftsmanship and backed by the reputation of BHANDARI.
Online booking and delivery is subject to availability and is at the discretion of Bhandari Marble Group India.

The terms are subject to change at the sole discretion of BHANDARI.
HOME INSPIRATION
FAQ'S
What is a Italian marble?
Italian marble are 3 types Statuario Marble, Calacatta marble, Carrara white marble imported from Italy 🇮🇹 and processed in India 🇮🇳 by The Infinity Luxurious Imported Marble.
What size of Italian marble are available from The Infinity?
18 mm thick 2 meter × 1 meter are the normal size available but we can customize as per Architects, Interior Designers, Builders, Hoteliers, contractors, professionals, specialists, customers requirements.
What materials import The Infinity?
All types of the best Italian marble, white marble, Exotic marble, Onyx marble, Travertine marble, import from Italy and export to more then 55 countries all around the World 🌎.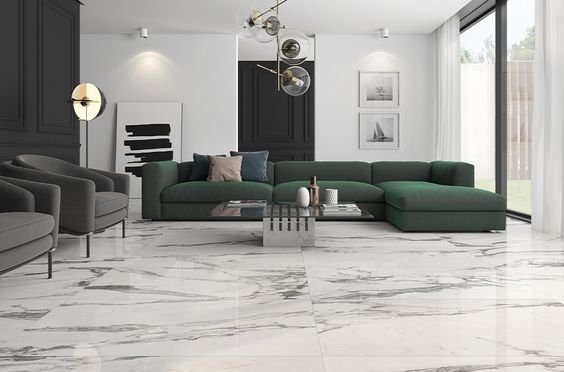 What is the price of white Italian marble?
White Italian marble start from ₹ 500 to 5000 per square feet and $ 70 to $ 700 per square meter.
What type of Italian marble best for dream home?
White Statuario, Calacatta gold and Carrara white marble are the best marble for your dream home.
For more details please provide your contact information or contact our stone expert team.
Contact and whatsapp number:
+919829040013
Email id:
bhandarimarblegroup@gmail.com
Website:
www.bhandarimarblegroup.com
MODERN HOME BY MODERN ARCHITECTS, INTERIOR DESIGNERS