TAGS: Naturalstone, Marble, Granite, Stonetiles, Wallcladdingtiles
Most Popular Natural Stone Tiles
Last week we dove into the pros and cons of natural stone tile flooring. If you think it is the right choice for your home, you're one step closer to your final decision. There are quite a few different types of natural stone flooring, each with their own unique sets of characteristics. This week we are going over the most common types of stone flooring in detail: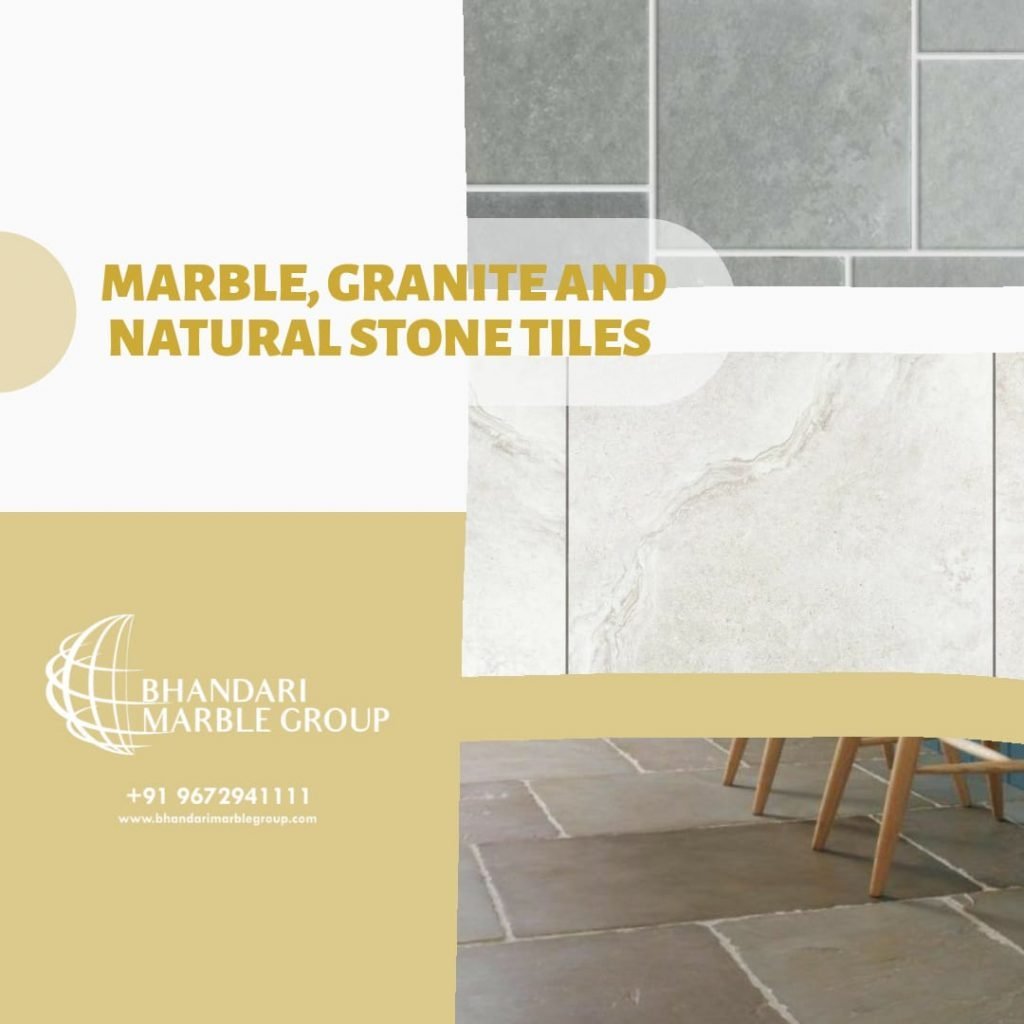 granite – Most Popular Natural Stone Tiles
With hundreds of available varieties, this in-demand stone can be flamed for slip-resistant texture in busy kitchens and bathrooms. It is one of the most popular types of stone, and it's easy to see why. It comes in a variety of colors and textures.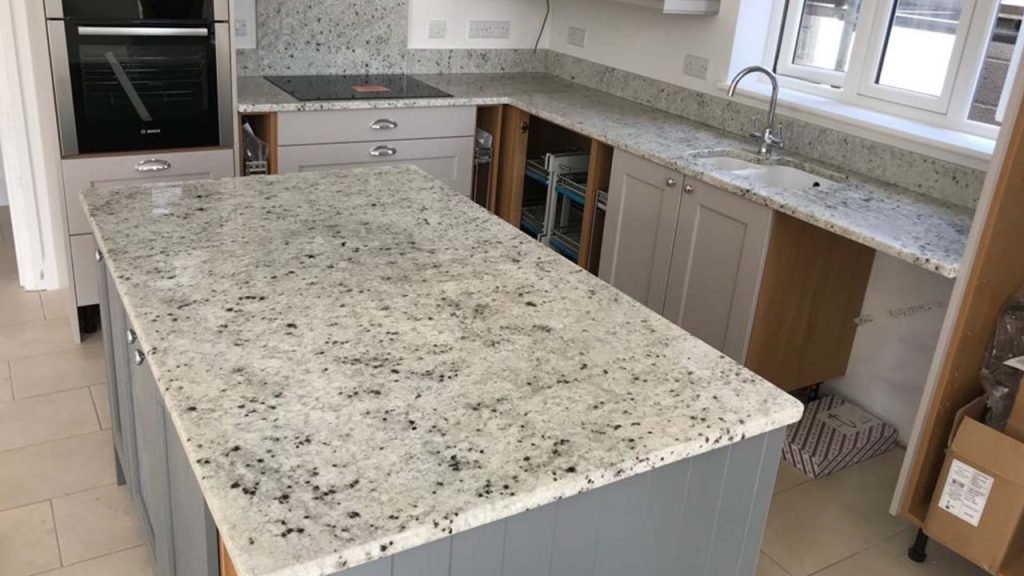 marble 1 – Most Popular Natural Stone Tiles
rethinking about will perform well in the room you have in mind. Since it is more porous than granite, this means it's more susceptible to staining. It's best suited for formal spaces such as dining and family rooms but the kitchen is starting to catch on. This stone definitely requires sealing by a professional.
Travertine
It provides a long-lasting, elegant look.y, glossy appearance that some people like. So having kids or pets makes this a great option for you!
Limestone
The stone can be sanding smooth for a soothing, refined look or even machine-tumbled for a more worn, rustic look. It is a harder stone, which means it is even more resilient than some other stones, like marble or travertine. If you like wood flooring, then lucky for you, certain patterns of limestone can look like wood!
The most common issue with limestone is that it absorbs water. So be careful if you decide to use it in high water areas, especially outside. Even though it absorbs the water, it can be very slippery when wet. So spills should be cleaning up immediately. Limestone can be sealed before installation and then resealed every few years to protect it and help protect it against stain damage.

Slate, It combines the functional durability of hard tile with the essence of natural stone. Like other natural stone options, the slate will add real value to your home. While the popularity of granite has made it common, the slate will be truly unique.

Hotel & Marble: The Use of Marble in Luxury Hotels
Always considered a material of prestige and timeless elegance, marble is still used today in the decoration of luxury hotels all over the world, which benefit from its many varieties and its versatility, making it a reference material for construction and the furnishing of such spaces. Therefore, the hospitality sector often sees interior designers and architects reinterpret marble, and marble elements, to adapt them to the aesthetic taste of the moment, turning hotels' lobbies, rooms, and decorative objects into iconic elements in the collective imagination, introducing new trends followed then by different sectors. The marble present in hotel projects (especially luxury) is synonymous with quality and uniqueness and still remains the preferred aesthetic covering, despite technological innovations that have brought alternative solutions to the market for interior coverings.
If we think of marble in hotels, the first images that come to mind are the majestic lobbies that welcome travelers, starting new experiences for them. Like the Fontainebleau in Miami, famous for its black and white marble tiles with a modern flavor pattern; the Waldorf Astoria Hotel – Roosevelt in New Orleans with marble mosaics dating back to the original structure built over a century ago or the Raffles Singapore, one of the most majestic hotels in the world featuring a classic style lobby that could not exist without the pristine white marble flooring. Initially, the focus of the use of marble in the hotel sector was centered on the flooring of the lobbies and common spaces, over time other areas and furnishing elements have been the subject of marble design, such as the countertops of restaurants and bars that – like the hotels that host them – add that touch of elegance that characterizes these luxury buildings.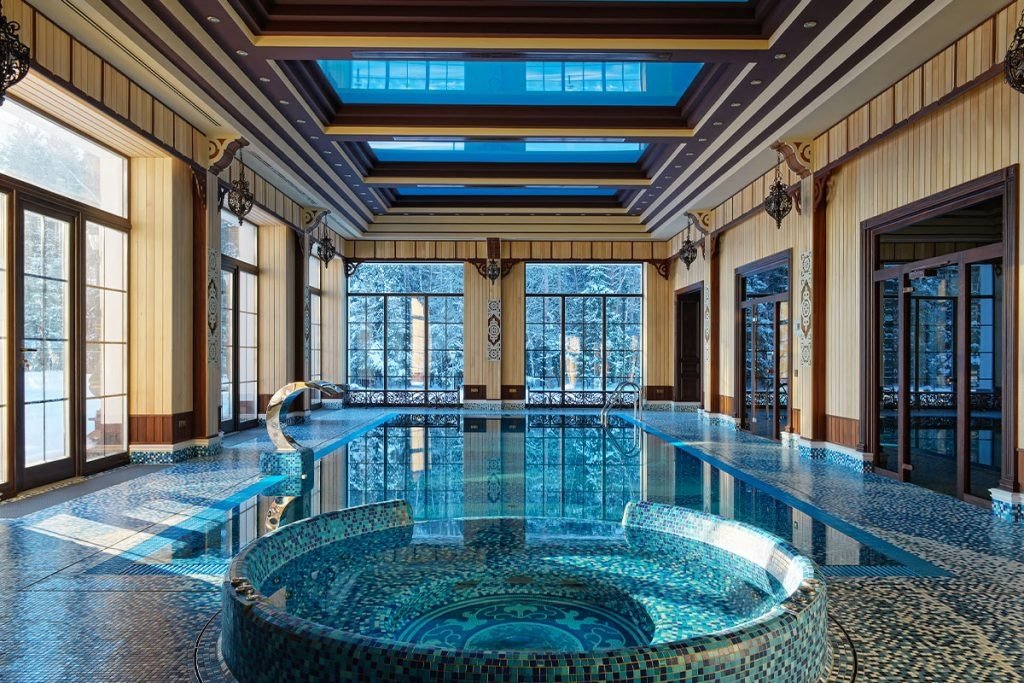 Bathrooms are also often made of marble: the bathroom of the hotel room is one of the first things that guests observe and analyze and the use of this material is notoriously known for strong visual impact and makes the traveler feel immediately pampered by elegance and luxury. Yet, if on the one hand, the use of marble in the bathroom in the hospitality sector is a growing trend, the statistics linked to the falls of guests in hotel bathrooms due to surfaces that are too smooth and shiny are also rising. Hence, in the design of spaces and in the choice of materials for the construction of accommodation facilities, whatever the type, it is not only essential to carry out an accurate analysis to identify the target audience and consequently conceive the winning concept, which is transformed in aesthetic choices in line with the research done but so is functionality, which is expressed through the choice of good spatial solutions and adequate and safe finishes. Furthermore, for both common areas and private rooms, it is very important to choose high-quality finishes, resistant to wear, and easy to clean.
The choice of finishes in a hotel project is very important, the right surfaces are essential to recreate an environment that makes users feel good and that at the same time creates the background to the storytelling designed for this structure, thus making the experience unforgettable. Not only floors, wall coverings, and countertops, but also smaller pieces of furniture such as lamps and knick-knacks contribute to the luxurious atmosphere that surrounds this type of hotel.
Marble, therefore, becomes an integral part of the travel experience, enriching it with further beauty and giving a touch of both timeless and contemporary elegance.
INDIA'S TOP AND WORLD'S BEST MARBLE, GRANITE AND STONE COMPANY
CATEGORIES: MARBLE, GRANITE, STONE, STONETILES, NATURALSTONE, WALLCLADINGTILES
ADD BY EXPERT AND EXPORT TEAM OF BHANDARI MARBLE GROUP. CONTACT US ON; 9672941111.
Marble, Granite, and Stone tiles what is better for interior, exterior, and wall cladding stone tiles?