INDIA'S TOP AND WORLD'S BEST MARBLE, GRANITE AND STONE COMPANY
Dark hues natural stone for ambient interiors:
Marble, Granite, and Natural Stones in Exterior and Interior design can transform your space creating a Cozi and Charming ambiance, a retreat from the outside world. Use of Marble, Granite, and Natural Stones can make a home, villa, hotel, Resort, Mall, Tower, office, and project unique as Marble, Granite and Natural Stones vary widely in texture and color, unlike manufactured materials. The use of Marble, Granite, and Natural Stones helps to maintain the man and nature connect at each other, is environment-friendly and sustainable, low maintenance, and long-lasting. Marble, Granite, and Natural stones provide warmth to the exterior and interiors with their rustic appeal and help maintain a cool temperature at home villa, hotel Resort, and project. It is a great option for homes in Worldwide, providing a peaceful home, Resort, and Hotel environment by blocking outside noise with strong sound-absorption. Here are some tips on the use of Marble, Granite, and Natural Stones in the Exterior and Interior design.
Style statement of Marble, Granite and Natural Stone:
The adaptability of Marble, Granite, and Natural Stones makes them suitable for all kinds of exterior and interiors, no matter what your style is. stone can be used to create a great look for contemporary, rustic, and eclectic style home, Villa, Hotel, Resorts, and Projects. The stone is best suited for creating Landscaping, exterior walls, boundaries, or for enclosing garden spaces with walls, but can also be used as accent walls inside of homes such as near the fireplace and staircase. Marble, Granite, and Natural Stone are more Rustic, Rough, Hond, Leather finish, Short blast, and polished looking, suitable for modern and chic interior styles.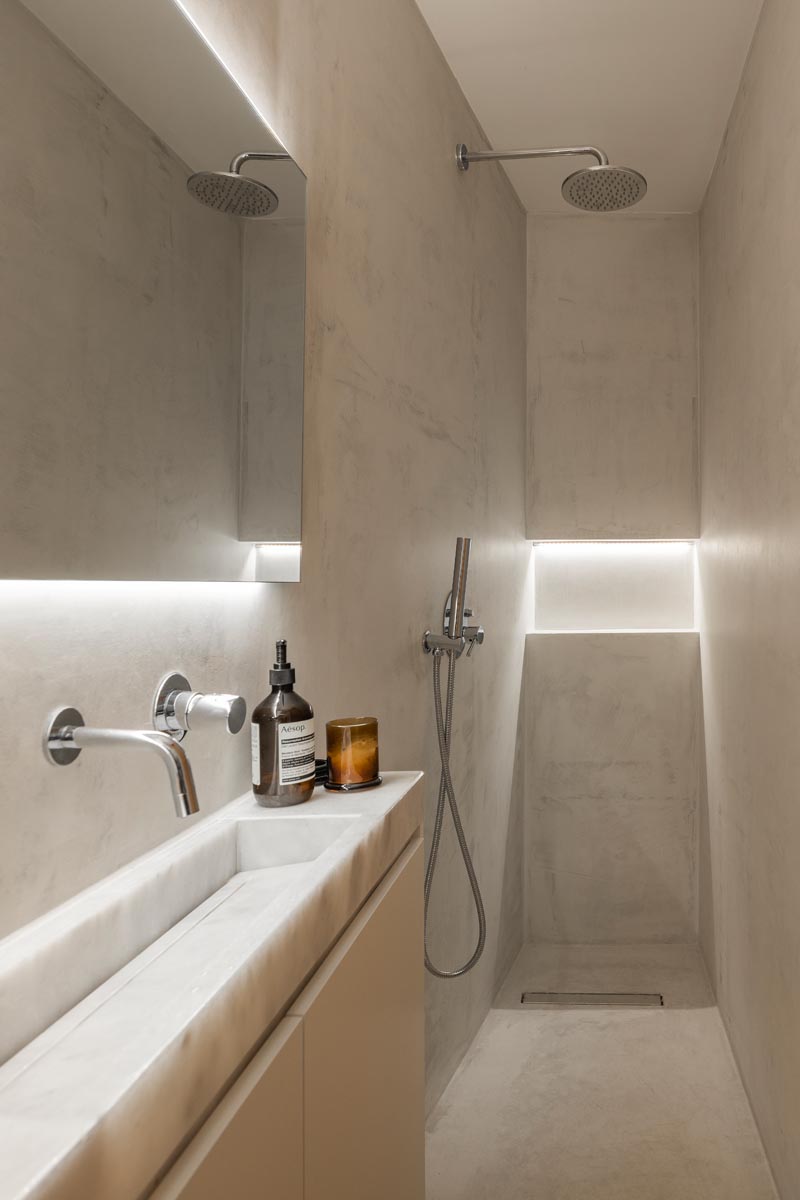 Types of Marble, Granite and Natural Stone
There are endless options in Marble, Granite, and Natural Stone and you can choose according to your style and purpose. As already mentioned, marble, slate, and granite form a big part of modern interior and architecture. For a relaxing look, limestone and sandstone which come in lighter hues of yellow and grey are good options, especially when used for walls. Travertine stones have a busy and textured look with cracked imprints and are a favorite for use in bathrooms. Terrazzo and mosaic which are patterned stones add an artistic touch and can be used in various ways for the bathroom and kitchen. These stones are easy to wipe clean and do not absorb water easily.
Uses of Marble, Granite and Natural Stone for Exterior and Interior
There are some incredible ways in which you can use Marble, Granite, and Natural Stones to decorate your space. Clusters of Cobbles and pebbles serve as a great base for bathtubs, creating a natural ambiance. You can also use a mix of cobbles and pebbles stones under your washbasin, in a terrarium, inset in walls forming patterns, forming a border outline for your plants in the garden, or a pathway to your entrance and so on. Bricks are an age-old favorite, most popular for porch or pathway flooring.
Some stunning examples of interior design using Marble, Granite and natural stone.
Marble, Granite, and Natural Stone :
Architecture, Design, Interior Design,
The successful interior design creates aesthetically pleasing and healthy indoor environments that enhance how we live, work, and play. Since many of us spend the majority of our time indoors, it is important that the spaces we inhabit support health, productivity, and happiness. From uber-renewable bamboo to hardwoods that develop rich patinas over time, it is no secret that nature produces some of the most beautiful building materials around. But out of all of the natural building materials available on our planet, the time has proven stone to be the most resilient, luxurious, and longest-lasting of them all. Its ability to resist rot, mold, extreme temperatures, and water damage, coupled with a low need for maintenance, makes natural stone a great choice throughout the home. Designers and homeowners often choose stone for flooring and walls due to its durability and resistance to wear and tear, but nowhere is natural stone more popular than in kitchens and bathrooms, where its moisture-resisting properties really shine. For those of you who are interested in the design possibilities of natural stone, here are fifteen examples of stunning interior design using natural stone.
Marble, Granite, and natural stone is an ideal material for Home, Villa, Hotel, Resort, Hospital, Malls and Towers
When it comes to interior design, the stone is a perennially popular finish material – especially in bathrooms and kitchens. Natural stone such as marble and granite connotes luxury and opulence in an interior space, and it is easy to see why. Not only are these materials more expensive than your average vinyl countertop or vinyl floor, but the stone is also much more durable, water-resistant, and long-lasting than any synthetic manmade building material. In the wettest room in the home this water-resistance matters. Because of this, the bathroom is the most likely room in the house to find marble, slate, or other types of natural stone. Here are some beautiful examples of bathrooms using natural stone.
Modern marble stone makes this home, villa, hotel, and Resort shine
From the Taj Mahal, marble has always been a popular building material due to its wide availability and durability. This modern and minimalist home makes the most of white Statuario Carrara marble White and White Carrara which typically exhibits white and grey coloring in medium variation. This marble isn't too high-contrast or showy, therefore it is neutral as a background color, allowing the homeowners to have fun with their Chevron Pattern White Quarry marble tiles around the bathtub. These beige-colored marble tiles cut into a chevron pattern lend a cool geometric look to the tub that spices up the minimalist bathroom just a bit and gives it more personality.
Spa-like bathroom mixes wood and stone to create zen tranquility
This gorgeous bathroom combines rich tropical wood with different textures of grey stone to create a warm, soothing ambiance. The shower floor and backsplash are lined with Ostrich Grey Quartzite tiles from India which are durable, water-resistant, and easy-to-clean, making this shower hassle-free as well as rejuvenating. The modern, freestanding bathtub next to the shower sits on a textured floor of Black Marble Pebbles. These pebbles look like river stones but are polished black marble, so extremely durable and water-resistant The varied, bumpy texture of the pebbles on bare feet stimulates the nervous system and is purportedly good for health if you subscribe to Asian medicine philosophies. It's like a massage or acupressure for the feet! Imagine stepping out of the tub on to this textured pebble floor.
Luxurious Marble, Granite, and Natural stone bathroom channels fashion opulence
Reputed to be Architect's and Interior designers favorite stone to work with and one of the most sought after natural stones around, Statuario marble carries a certain prestige and emotional weight that few other natural stones rival. This Marble utilizes marble for flooring, backsplash, shower, and vanity countertops, creating a sense of timeless grandeur. An elaborately inlaid floor with a gorgeous water-jet marble tile pattern looks a bit like reflections off a surface of the water and creates a feeling of organic flow.
Marble, Granite and limestone
Marble, Granite and Limestone is a unique natural stone that actually improves with age. Uniformly textured and even in color, this pleasantly beige stone weathers evenly over time and even develops a patina that is described as antique, old-world, or comfortable. Occasionally it contains pieces of fossils or seashells, which only add to its character. Due to its ability to scratch and stain, limestone is not an optimal choice for kitchens, but it holds up well against water, making it the perfect material for bathroom floors, showers, or tubs. This gorgeous bathroom embraces a beachy vibe with an entire coastal Marble, Granite and sandstone, limestone wall, and a backsplash made of eye-catching hexagon tiles.
Modern Marble, Granite, and Quartz kitchen
There's a reason Marble, Granite and Quartz are the most popular choice for kitchen countertops. It's easy to clean, durable, and scratch-resistant, but economical and available in a wide range of colors and patterns. Thes Marble, Granite, and Quartz countertop add an unexpected pop to an otherwise minimalist kitchen, making it eye-catching yet still understated. Marble, Granite, and Natural stone are distinctive for its speckled, snowfall-like markings, which come in white, Green, Red, Blue, black, charcoal, grey, and beige.
Marble, Granite, and Quartzite countertop elegance and practicality
Any successful cook will tell you that having a sturdy, accessible, and fuss-free counter space is key. With constant and repeated exposure to sharp utensils, extreme temperatures, mechanical force, and spills, kitchen countertops take a beating that is guaranteed to wear down even the sturdiest synthetic materials over time. For those who want to spend less time on cleanup and more time on preparing yummy food, hardy, water-resistant Marble, Granite, and quartzite makes an excellent choice for kitchen countertop material. With a brown, black, and creamy gray-white backdrop decorated with beige or darker gray veins, Marble, Granite, and quartzite resemble marble but it boasts the incredible durability of granite, making it well suited to the daily kitchen stresses. This well-polished Marble, Granite, and quartzite bring all of marble, granite, and natural stone timeless elegance to the home villa hotel resort and project without forgoing practicality.
Marble, Granite, Natural Stone, and Quartzite counter accents contemporary kitchen style
Like other types of Marble, Granite, Natural Stone, and quartzite, White Marble Granite and quartzite boasts all the sturdiness desired for a kitchen countertop, with the rich and timeless beauty of marble. Lighter in color than most forms of granite is a sure bet for anyone looking to increase the value of their home villa Hotel and Resort with a natural stone that is sophisticated, low maintenance, and durable. kitchen islands or counters, buffet tables, and decorative wall accents are popular spots to make the most of these attractive Marble, Granite, and Natural Stone. In the kitchen, the Marble, Granite, and quartzite countertops look great paired with the classic tiled backsplash.
Granite sparkles in a modern kitchen
A beautiful, sparkly stone endemic to India is sometimes marketed as "Black Granite", and it comes only from specific India. Black granite is prized as a building material due to its incredible durability and iridescence caused by the crystalline structure of the Natural stone. You can find it in many upscale storefronts in the World such as the USA, and the UK in Dubai, but it is also quite popular as a kitchen countertop material. This modern kitchen in India is using for the countertop. Kitchen countertops, vanity countertop, Marble, Granite, and Natural stone, building with stone, designing with stone, sustainable design, green design, sustainable materials, durable home materials, sustainable home building, granite countertops in the kitchen. Prized for its polish and crystalline sparkle, Marble, Granite, and Stone is just as hard and durable as granite and is used in similar applications. Natural Stone is believed to have calming and healing properties and has also been adopted as Natural stone.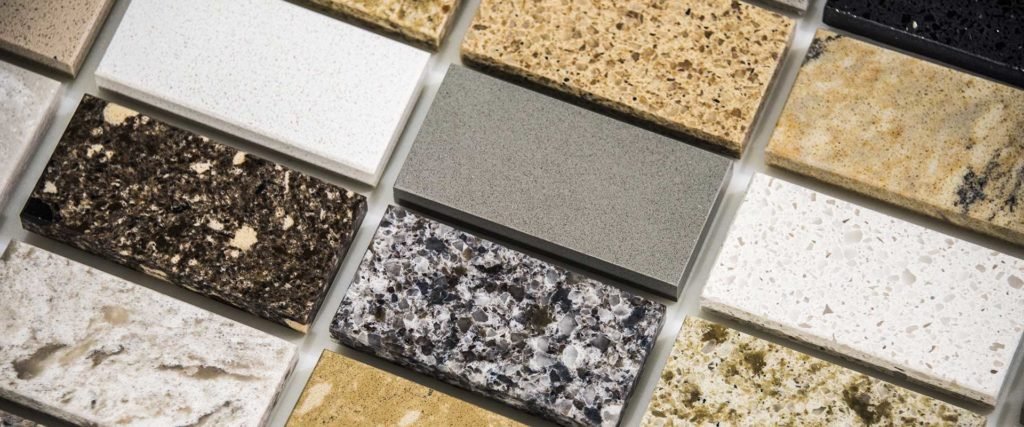 Marble, Granite and Natural Stone tiling exudes Cozi and Charming :
Home, villa, hotel, and Resort eye-catching geometric wall using by us illustrates the design possibilities that can be explored by combining different types of Marble Granite and natural stone. The contrast between the artfully arranged round White marble tiles with Kadapa stone and smooth Fantasy Brown marble countertop demonstrates the Builders, Hoteliers, and homeowner's artistic eye and attention to detail. While beautiful and easy-to-clean Marble, Granite, and Natural Stone have always been a popular countertop choice, it is subtle decorative applications like this that add character and warmth to a home, villa, hotel, and Resort.
Granite, marble and Natural stone unpolished quartzite complement each other in surprising ways
arrangement by us provides another example of how pairing contrasting Marble, Granite, and Natural stone creates unexpected depth and texture. A sleek and contemporary Marble, Granite, and Stone countertop meet quartzite to create a home, villa, hotel, Resort kitchen space that is both unique and inviting. What is great about Marble, Granite and Natural Stones are that they come in a wide budget range, making it affordable for everyone. To save costs on obtaining Marble, Granite, and Natural Stones, reaching out to us, manufacturer, or a store. Combine big and small, light, and dark-colored stones to create different effects. Use mood lighting with stone walls to create a cave-like look. Wood-look stones are the most aesthetically complementing material used in combination with shining stones. Place stones or cobbles and pebbles in water bodies like fountains, ponds, or aquariums to create a natural waterbody like effect. You can also get crafty and use cobbles and pebbles as embellishments for picture or mirror frames and many more.
ADD BY EXPERT AND EXPORT TEAM OF BHANDARI MARBLE GROUP. CONTACT US ON; 9672941111
Marble, Granite, and Natural Stone