Italian Statuario marble – The Ultimate Royal Natural Stone
July 21, 2022 admin
For many centuries, Italian Statuario marble has been adorning the structures like no other. And when it comes to giving a royal appeal to any surface, Italian Statuario marble emerges as the foremost choice among architects, Interior Designers, Builders, Hoteliers, contractors and homeowners. Though largely used in flooring, elevation, decoration, countertops, reception, and Handicrafts Statuario Italian Marble is one natural stone that can be installed in different parts of a building from flooring to stairs, and others. But have you ever thought about why its use is so prevalent? Get to know right here in this post.
Why Statuario Marble is Most precious Natural Stone from the Carrara 🇮🇹
Since centuries, Statuario marble has been used in buildings as Flooring surfaces, wall cladding, countertops, architectural designs and is priced for its distinctive beautiful charming Best design and white background as it delivers a one-of-a-kind textured, brilliance and classic looking that can be adapted to any home, villa, hotel, restaurant, commercial mall, residential tower, Interior and exterior
One such pretty, precious, cozy and extraordinary Italian Statuario marble, the finest quality stone of all in the world's top, is Italian Statuario Marble. The blocks picking from Carrara quarries of Statuario marble are located in Italy and has availability in India by the Infinity luxurious Imported Marble by Bhandari marble group India and high demand. The best quality and low availability of Statuario marble makes it prestigious marble more of a rare find in India.
Selected in the Carrara area and processed in India as international standard the Statuario white marble has a flawless white background crossed by bright gray veins makes it unique. Thanks to its premium Natural properties, it lifts up the price and prestige of any building.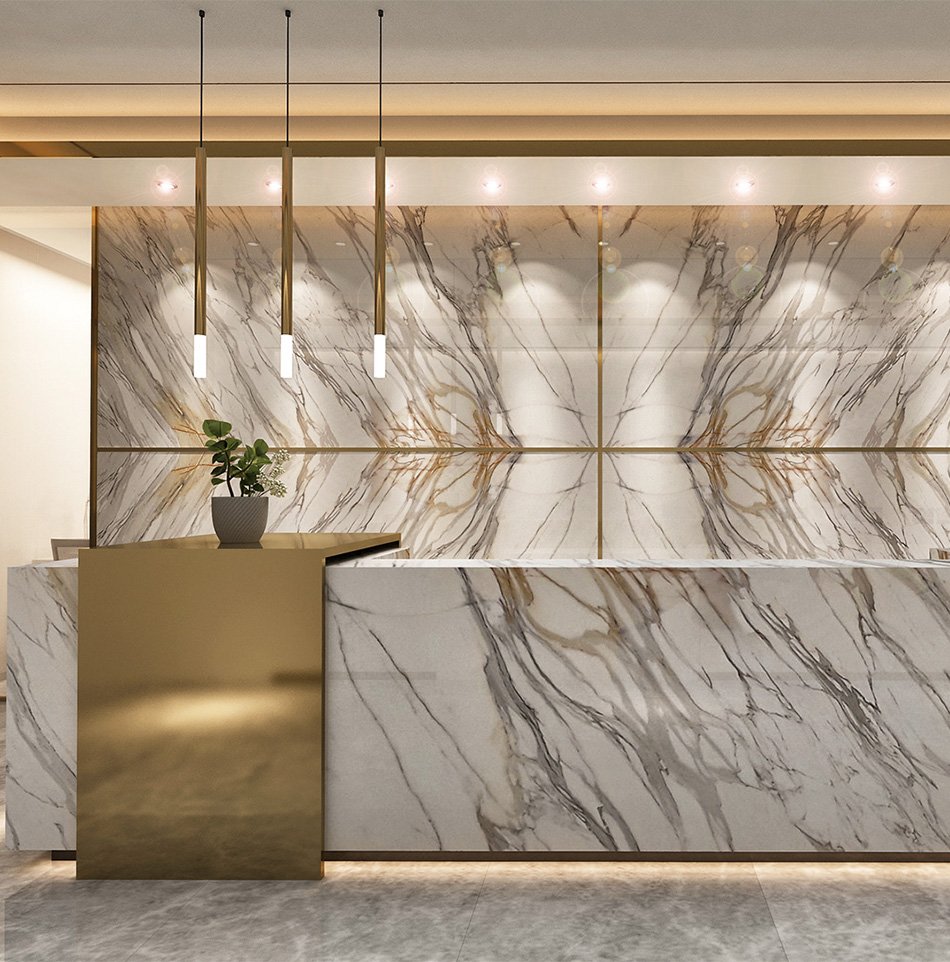 Facts check ✔ about Italian Statuario marble
Italian Statuario marble of The Infinity luxurious Imported Marble is a very shiny, elegant, stylish, durable, distinct, bright white in colour, and it is relatively rare to availablein India only few suppliers like Bhandari. This makes The Infinity Luxurious Imported Marble one of the pricier and more sought-after Italian Statuario marble available on the India. Statuario marble blocks are revered in Italy and processed in India for being the perfect marble for flooring surfaces, wall cladding, countertops, architectural carving statues, it is also an ideal natural stone for residential and commercial projects Interior and exterior.
Additional Information about Italian Statuario marble
Appearance: Italian Statuario marble is a most exclusive marble with white background and distinct gray and gold veining throughout and a striking, bold pattern. Italian Statuario marble is considered to be one of the best white marble all over World. Italian Statuario marble contains heavy, bold gray veining mixed with thinner patterns that ♥ love every one.
Suitable rooms: Bathroom, Bedroom, Hallway, Living Room, Kitchen, Conservatory
Finish: Polished or Honed / Matt
Suitable for: Indoor, Outdoor (cladding only)
Suitable surface: Wall, Floors, Countertops
For more info, Contact us on: +919829040013.
Italian Statuario marble – The Ultimate Royal Natural Stone