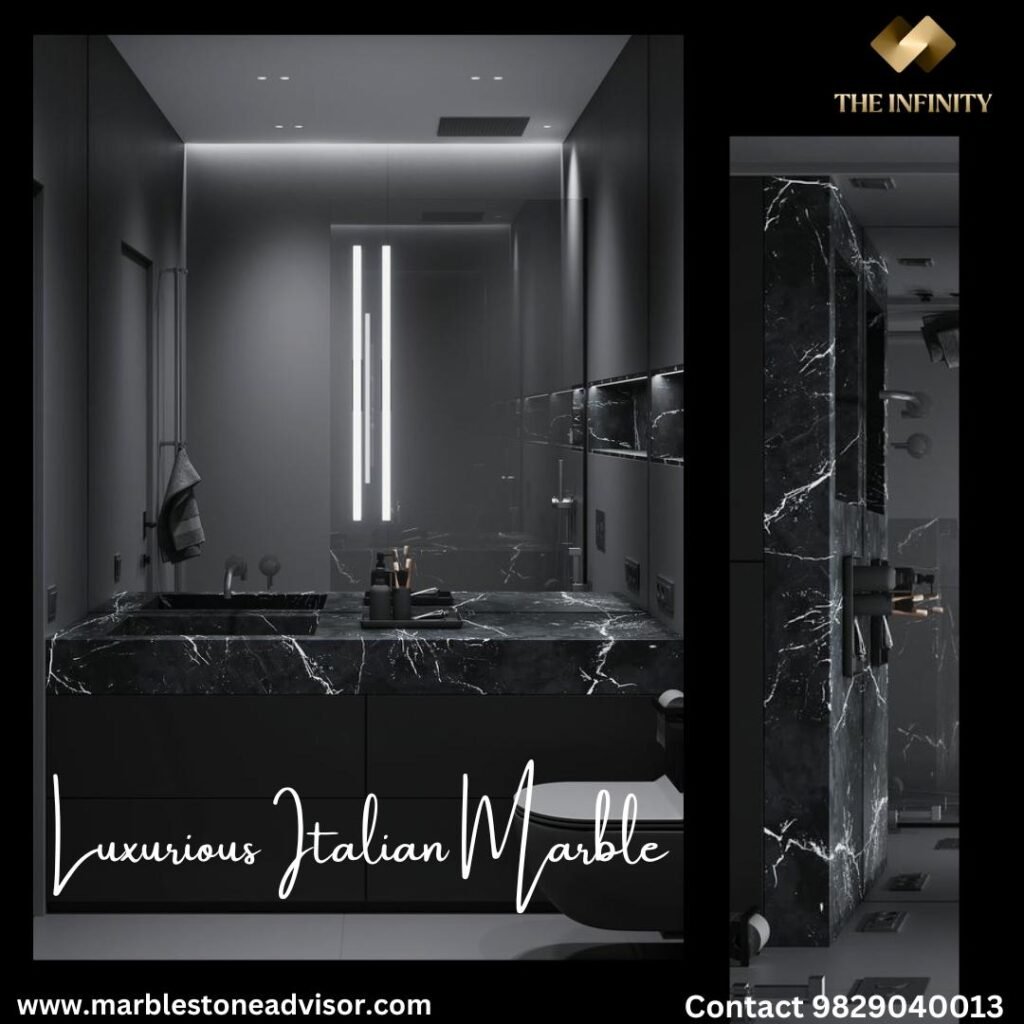 Bhandari Marble Group is a well-known luxury Italian marble supplier in India. They offer a wide range of Italian marble varieties, including Carrara, Statuario, Calacatta, Botticino, and many others. Italian marble is known for its exquisite beauty, unique veining, and durability, making it a popular choice for luxury residential and commercial projects.
Bhandari Marble Group sources its Italian marble directly from quarries in Italy, ensuring high-quality and authenticity. They have a team of skilled professionals who carefully select the marble blocks, cut and polish them to perfection, and deliver them to their customers in India and around the world.
Apart from supplying Italian marble, Bhandari Marble Group also offers custom design and installation services to cater to the specific needs of their clients. They have a wide range of products, including marble slabs, tiles, countertops, and decorative items, all made from high-quality Italian marble.
Italian marble is known for its quality and beauty, and Bhandari Marble Group has access to some of the most exclusive and sought-after varieties. Their marble comes from quarries located in Italy, where skilled artisans carefully extract and process the marble to create stunning pieces that can be used in a variety of applications, from flooring and countertops to wall cladding and decorative accents.
Bhandari Marble Group has a team of experts who can assist customers in selecting the perfect marble for their project, and they offer personalized service to ensure that each customer's needs are met. They also provide worldwide shipping to make it easy for customers to receive their marble products no matter where they are located.
Bhandari Marble Group also italian marble supplier Some of the most popular types of Italian marble include Carrara, Calacatta, Statuario, and Breccia. Carrara marble is known for its soft grey tones and subtle veining, while Calacatta marble has a more distinct veining pattern and a bright white background. Statuario marble is also white with distinct veining, while Breccia marble is characterized by its rich, warm tones and unique swirling patterns.
If you're looking for a reliable luxury Italian marble supplier, Bhandari Marble Group is definitely worth considering.