TAGS: Indianmarble, Italianmarble, Stoneexporter, Granite
Indian Marble, Italian Marble, and Granite

Indian White Marble
White Marble is the best quality marble in quantity and the best price available in our Indian Marble Studio Kishangarh, Rajasthan, India.
Indian White Marble is cheap and durable and more shine with time and best in usage. Indian white marble is produced in Kishangarh Rajasthan, India.
Seven wonders of World the Taj Mahal, best carving in the World Delwara Jain Temples, Victoria Memorial, and many other historical monuments are made of Indian white marble.
Indian White Marble is widely used for Flooring Elevation Decoration and countertop due to its outstanding look and feel. Indian white marble has a smooth and shiny finish. It can be also used for the mall, hotel, resort, and spa tower hospital collage showroom office and projects. Indian Marble is best in use and long-lasting highly durable. There is no chemical treatment required in Indian marble that is the best part of Indian marble.
Fantasy Brown Marble
Fantasy brown marble is a kind of marble that is quarried in some parts of Rajasthan India. This brown marble has a consistent solid structure and available in big slab sizes, Because this is a very hard marble it can be used in the kitchen, bathroom, and Staircase also. Fantasy brown marble has an elegant, rough, and tuff look which lends itself to the modern contemporary home Villa Hotel Hospital. Fantasy brown marble scratch resistant, stain resistant, because it is a hard appearance, if you are willing to keep it can't seal and understand the recommended no chance of maintenance, it will be easy to maintain to your home Villa Hotel Hospital and Projects. Fantasy brown marble as a natural stone product is a very hard marble-like Quartz and Granite.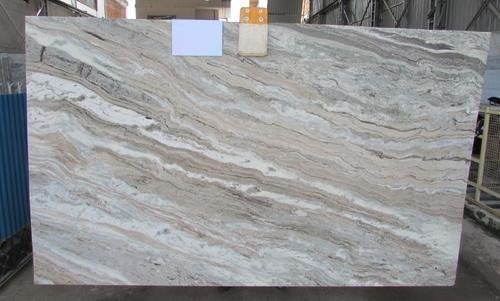 Indian Green Marble
Indian green Marble is one of the most popular marbles, which is highly used for residential as well as commercial projects all around the world. Indian green marble is usually known as serpentine stone pure green color and veins. Indian green Marble is also known as Udaipur green marble, Baroda green marble, Rainforest green marble, spider green marble, forest green marble, Dark green marble, light green marble, Katni green marble, Fantecy green marble, etc. Indian green marble looks so beautiful because of its perfects pure green color with beautiful veins. Indian green Marble has the quality quantity and best price color and heat resistance in nature. We offer the lowest price and best quality Indian green marble in India.
Price: Rs. 50 to 200 ₹ per Square Foot
Katni marble of India
Katni marble is one of the finest and the best marble and is a great quality of marble. It also used as hard marble You do not have to worry about any color changes and maintenance. Katni marble has been used to make home villa hotel hospital and projects in India and is still in great demand all over the World. Its background is light green in color and it usually comes with lining on it. Sometimes lining of other colors might be present as well as dark green color. Katni marble of India happens to be one of the top quality marble.
Price: 60 to 150 ₹ per Square Foot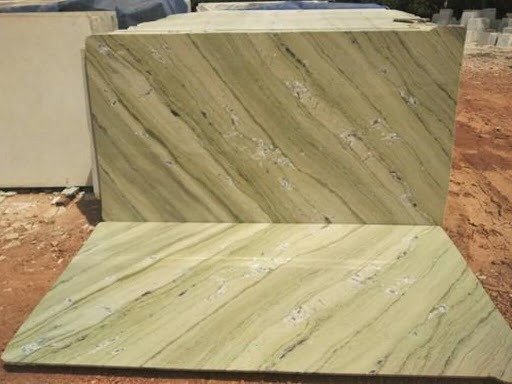 Indian Beige Marble
Indian Beige Marble is a premium quality of beige Marble found in India. It has white as a beige color with a light pattern on it. Indian Beige Marble is the perfect choice for interior as well as exterior Flooring Elevation Decoration and countertop. It is Indian marble which doesn't require any type of chemical treatment. It has a very smooth and shiny surface which is pleasing always in your home Villa Hotel Hospital Malls Towers Jewellery Showrooms and projects.
Indian Beige Marble is quarried in the marble ranges of Rajasthan and Madhya Pradesh in India. Indian Beige marble is also used for manufacturing commercial and Residencial aria. Indian Beige Marble is preferred for the countertop applications.
Price: Rs. 50 to 150 ₹ per Square Foot
Indian yellow marble
Indian yellow marble is quarried in Sun City Jaislamer and available in Kishangarh Rajasthan India.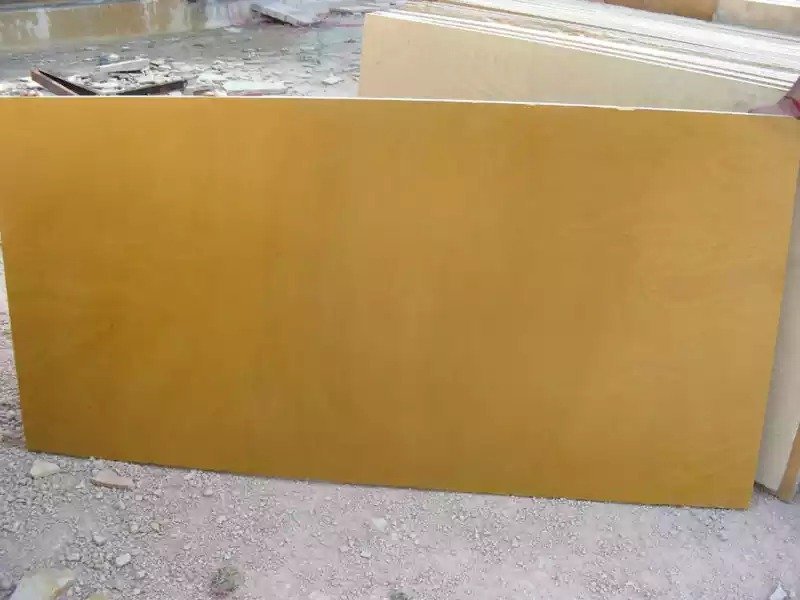 Pink marble of India
From Arawali hills pink marble production in RAJASTHAN and available biggest marble market in Asia Kishangarh.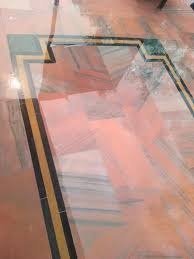 Onyx marble in India
Mines of Salmbure in Rajasthan onyx marble is best in Quality with quantity and best price in India Rajasthan Kishangarh.
Indian Statuario marble
Indian Statuario marble is from Banswara Rajasthan purple veins with fine Cristal available in the Kishangarh marble market and supplies all around the world.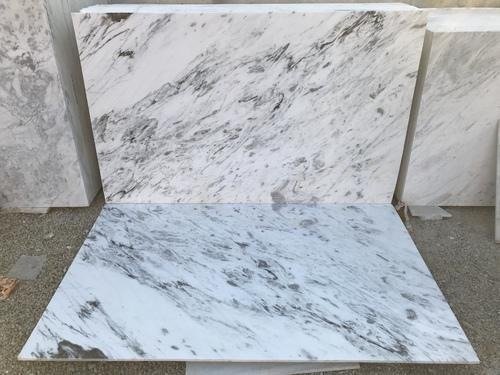 MARBLE
Marble is sometimes confused with granite, however, granite is an igneous rock derived from volcanic magma, not layered sedimentary rock. Granite typically has a pebbly or spotted color pattern, while marble usually has a wavy veined pattern. In the case of multicolor marble, this uniqueness can be quite pronounced, with distinct features blaring forth from every tile. This look of sophistication and glamor evokes the highest sense of elegance in a space. When polished, marble can be a dangerously slick and slippery surface. In kitchens and bathrooms where water is likely, this can be a problem, since these floors are unforgiving on bones and joints in the event of a fall. Use non-slip rugs in these areas if you are using highly polished marble, or opt for less polished forms of marble tile. ceramic tile, including marble, is notoriously cold underfoot. But like other hard flooring materials, marble also makes a very good base for radiant floor heating systems, in which hydronic tubing or electrical wiring is the work through the underlayment.
Top Brands of Italian Marble Flooring
More important than the commercial brand of the company is the type of marble you are buying. Here are some of the better-known types of marble use in residential settings:
Carrara marble: This is the most common type of marble, quarried in the Carrara region of Italy. In color, it is grayish-white with soft, feathery gray veining. It is by far the most common type use in flooring applications since it is fairly economical.
Calacatta marble: This marble falls at the other end of the spectrum, as the most luxurious and expensive, thanks to its rarity. Although it is similar in appearance to Carrara marble, it has much darker, thick veining patterns over a bright white background. There is also a variation with very beautiful gold hues in the veining. Calacatta marble comes from specific quarries in the Carrara region of Italy.
Statuary (statuario) marble: This is also similar in appearance to Carrara, but it has a more translucent white background and more dramatic veining, which gives it a more luxurious feeling.
Emperador marble: This type is quarried in Spain, and comes in various shades of brown, with irregular veining.
Crema Marfil marble: Also from Spain, crema Marfil comes in many color variations, with the most common being beige or yellowish with veining that varies in intensity.
Talathello marble: Sometimes called silver beige marble, this variety quarried in Turkey has a light grey background with irregular vein speckles of silver or beige.
Levadia black marble: This is a very striking black marble from Greece, with smoke-like light gray veining. It is not often used for floors but makes a very striking statement when it is.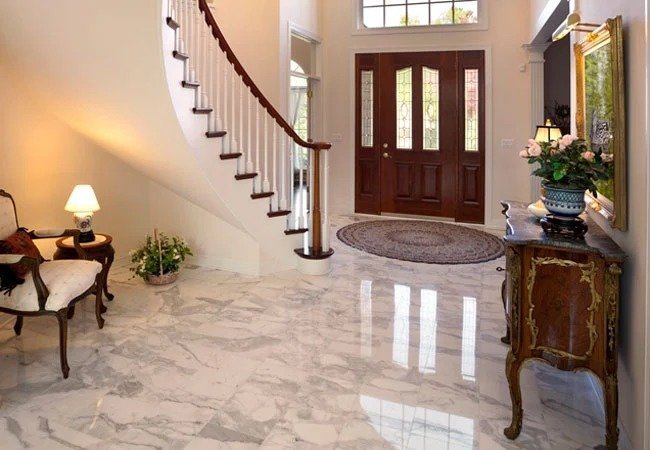 Marble Flooring Cost
Marble floors typically cost $10 to $20 per sq foot or materials alone, with some specialty marble running as high as $40 per square foot. Ceramic tile is typically about half the cost of marble, although the cost of installation labor is fairly comparable. National statistics show that professional installation labor adds $3 to $7 per square foot. The installation will cost more for jobs requiring complicated layouts or lots of cutting; the labor cost is lower if the layout involves a simple layout of square or rectangular tiles.
Maintenance and Repair
However, unlike ceramic tile, marble is fairly porous, so you shouldn't allow water to puddle and stand on the surface. This means that it can have a chemical reaction whenever it comes in contact with acidic substances. This can include a wide variety of foods, sauces, beverages, and cleaning products. Unfortunately, the discoloration stains that come from these materials are usually permanent.
Granite
Offering amazing and detailed natural patterns in a variety of colors and Finish. We're talking black, white, grays, browns, blues, creams, and a touch of gold. It's perfect for an understated home Villa that needs a pop of color.
Black Granite
A dark-toned black stone; black has a veiny natural stone surface. It features gold, brown, and grey highlights. Black granite is ideal for kitchen countertops, bathroom vanity countertops, and fireplaces. It is one of the rarest granites and can vary from batch to batch, although its unique pattern remains consistent on the surface, Its highlight colors range from dark warm black.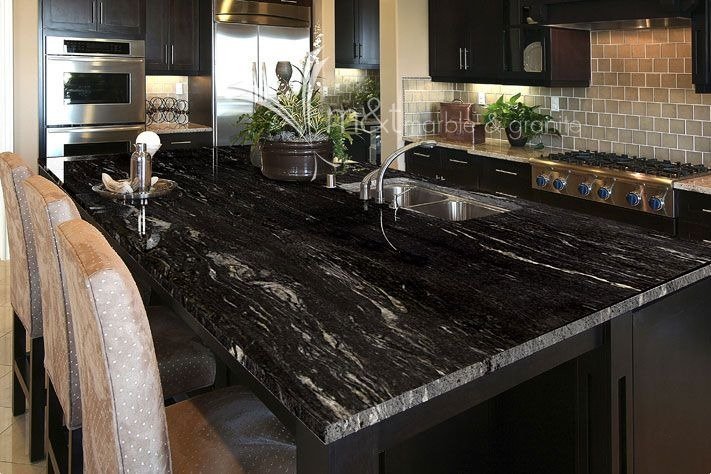 White Granite
White granite gives classic granite surfaces an ultra-modern look like marble. This speckled white stone has some small streaks and grain throughout and offers a clean and simple design that isn't boring either for the interior or exterior.
Granite Countertop
Granite stands out, with varying shades of white and black that come together to create an ocean look in floor styles. The grain in the stone almost looks like waves crashing, with white foam and crystal highlights within it make it fantastic. It really catches the eye and long-lasting durability beauty glossy look.
Gold Granite
Gold is pure natural gold, with varying shades of speckled throughout looks very pretty. It features a chunk effect throughout, as opposed to waves and lines, and one of the most popular colors of Granite.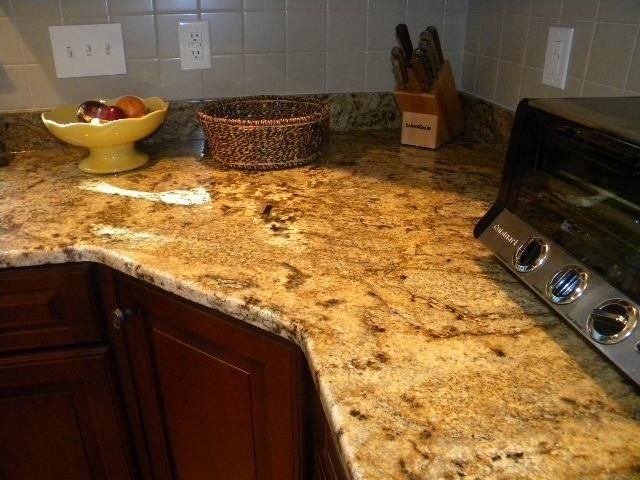 Brown granite
For an alluring appearance in shades of mystifying brown with fine blackish, this trendy granite looks and feels like magic. This Granite has a polished antique look in your home Villa. Brown is a mid-range granite and can range from cool tones to warm in your kitchen. Though it feels like happy, Brown is as durable as any granite in India.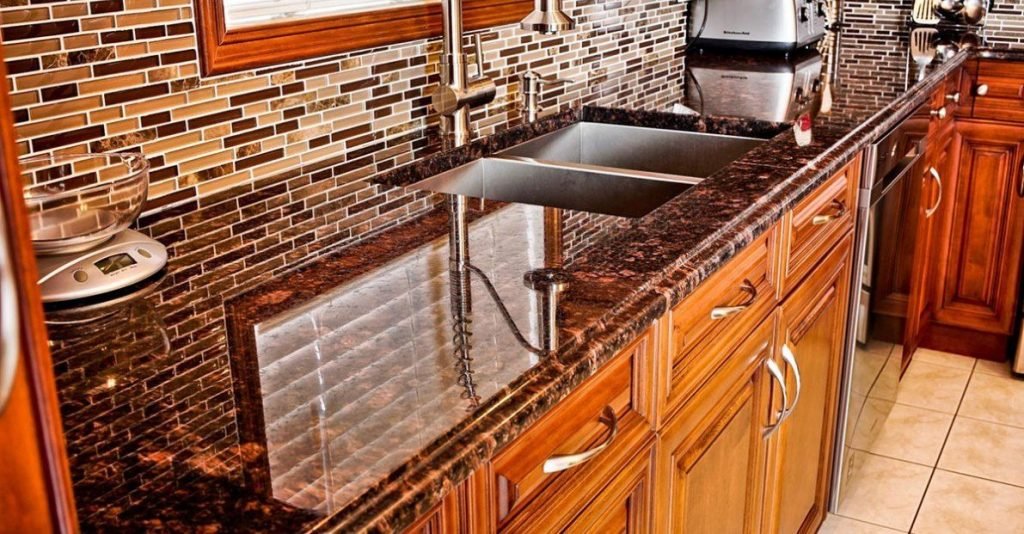 Ivory Granite
Ivory granite colors, Indian Ivory Granite is made up of white cream, gold, blue, and gray tone. It looks like the desert, with varying natural patterns that range from speckles to streaks in your budget limits.
P white Granite
Originating in India, P white is also known by industry experts as budget-friendly. P white Granite is sure to bring life to any home or villa Flooring Elevation Decoration and countertop, fireplace. It is a bold and creative natural stone with white flower colors. It takes after P white unique style. Even though the flowers veining is a busy pattern, the light speckling gives this stone a cohesive, natural look on floor style.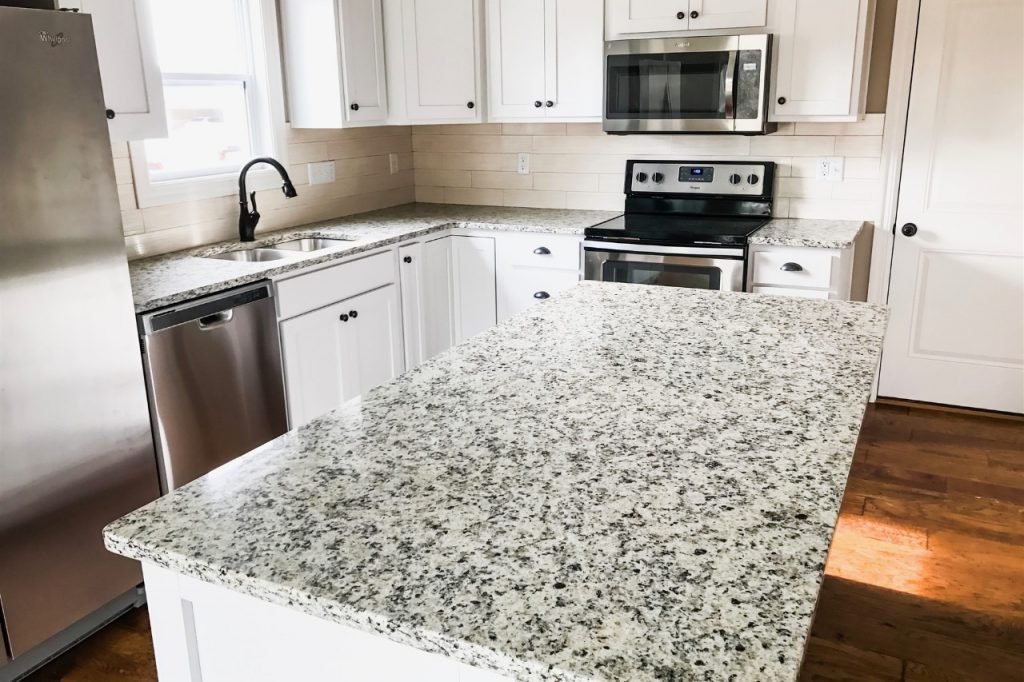 Rosewood Granite
Upcoming granite of 2021 in India, Rosewood is a natural stone used for both indoor and outdoor Flooring, Elevation, Decoration, and countertops, as it can withstand wood look. Considered one of the classiest granites, its primary color is peach, lines with light gray and brown on the surface. A strong, lively pattern, Rosewood has a rosy gold appearance and is admired for its finish and shine and look crazy and Charming. With its rosy tones, Rosewood is sure to bring warmth to any space.
Alaska Gold Granite
With warm, rich hues of golden tones embedded with obsidian and mica, Alaska Gold is aesthetically pleasing and is a fantastic choice of stone for home villa hotel Resort kitchen countertops, floors and walls both indoors and outdoors look fantastic. Deep gold veining and black mica chips come together to create a gorgeous pattern that is woven throughout this golden granite Flooring countertops and depict the perfect setting for warm and joyful moments in the home. Alaska Gold can make a statement all on its own or can be complemented by Tumbled Marble floor style.
Get on Trend with Granite Selection
Whatever kind of granite you choose from our Stone Studio whether traditional or all the rage, you can rest assured that the classic look of granite is always in style in 2021. Discover more of the latest 2021 granite trends and speak to an expert about the thousands of stone options we have available online also. You can reach us online today or give us a call on +91 9829040013, and we'll be happy to talk through your options and give you the best quality with quantity and the most competitive price quote. Get on-trend and create your perfect home Villa hotel resort kitchen or bathroom with Granite Selection with our expert and export team of Bhandari marble group India Rajasthan Kishangarh.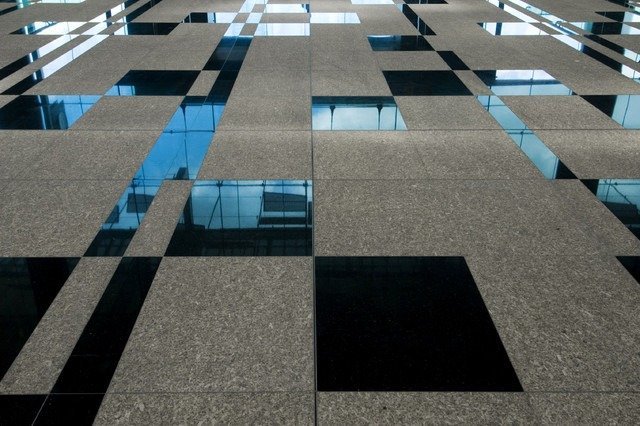 INDIA'S TOP AND WORLD'S BEST MARBLE, GRANITE AND STONE COMPANY.
CATEGORIES; ITALIAN MARBLE, INDIAN MARBLE, GRANITE, STONE EXPORTER.
ADD BY EXPERT AND EXPORT TEAM OF BHANDARI MARBLE GROUP. CONTACT US ON; 9672941111.
Indian Marble, Italian Marble, and Granite