INDIAN MARBLE EXPORTER AND SUPPLIERS
Table of Contents
Indian marble
Bhandari Marble Group is top Indian Marble Supplier and Exporter in India.
Rainforest gold marble
Rainforest Gold Marble is a stunning gold base marble with a roots-like structure of brown color on it. Rainforest Gold Marble is among the finest Indian Marble which has multipurpose uses. The golden color with the excellent pattern makes it perfect.
Rainforest Green Marble
With its vibrant colors and powerful nature-inspired veins, Rainforest Green Marble is one of the most popular materials. It is a striking style statement with its appealing unusual textures and patterns that can brighten up any space. With remarkably powerful strokes going over the surface, its vivid forest hue represents the actual colors of nature. Because of its bright colors, this stone may easily become a focal point.
Light green marble
Light Green marble has a decorative look and its wide variation in veining and coloring is considered its best trait. In this small bathroom, the white bathtub looks striking against the green marble tiles.
Black Marquina Marble
Black Marquino Marble is a high-quality black stone marble extracted from the region of Marquina, Northern Spain's Basque Country. It's one of Spain's most important marbles. It's the fine, compact, black grain with white veins that can ultimately be very abundant.
Banswara White Marble
Banswara White Marble in India produces an elegant beauty to the home. Purple White Marble is available in different colors, designs, patterns, and textures also. White Marble is one of the best options for flooring, wall cladding, and, many more uses.
Katni marble
Katni marble is a dupe for Italian Marble but relatively much cheaper. So, if you are looking to get the look and appeal of an Italian Marble but are facing a budget crunch, then Katni Marble may be just the right choice for you. Katni Marble from Kishangarh is in high demand in both Indian and International markets.
Indian onyx marble
Indian Onyx is a famous stone for various reasons, including its color, scarcity, and sparkle. It is a semiprecious stone that is created by parallel colored bands. Since ancient times, this stone has been around and was known to be employed as a symbol of great social standing by the Greeks and Romans. Indian Onyx marble stone is one of the most costly and elite semiprecious stones.
Backlit marble
Backlit marble and onyx for coverings such as walls, floors, chandeliers and furniture. A unique atmosphere, highly appreciated in contemporary design.
Red lavante marble
Red lavante marble is a specific type of limestone that has been dyed red. This type of stone typically comes in thin tiles and is often used for flooring or cladding walls, much like brick or wallpaper might be installed. It can also come in the form of countertops but it's not as common due to its cost. Red marbles are typically made using powdered marble which is then dyed to the desired color.
Dark green marble
Dark Green marble has an impressive artistic quality to it, so it looks good and eye-catching as kitchen countertop, island or even dining table
About the Author
About the Author Hi, I am D.C. Bhandari, chairman of Bhandari Marble Group living in India, Rajasthan, Kishangarh. I love seeing the new and creative ways people use our Marble, Granite, and Natural Stone. Our customers are so creative. My favorite design style is a preppy traditional mix with modern especially pieces that can be found in a vintage or antique stone. I like to invent travel, search, and experiment with natural stone products. For more posts visit our website.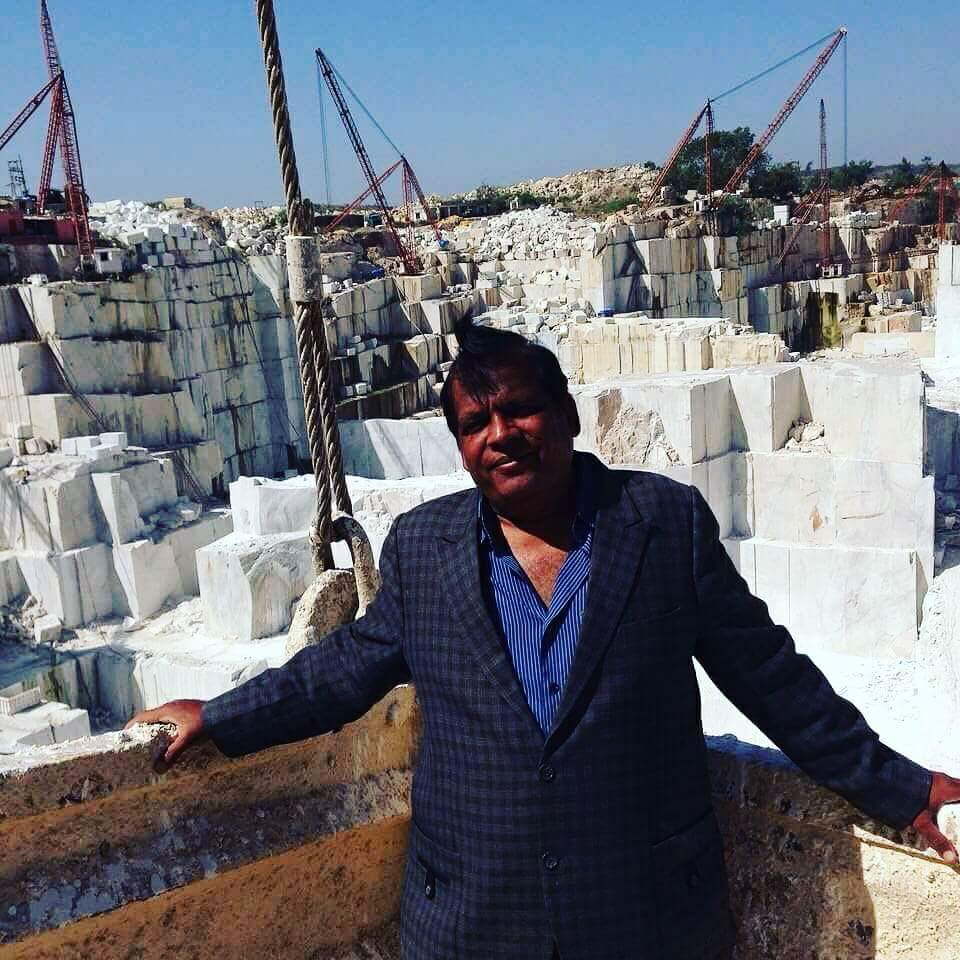 WORLD'S TOP AND INDIA'S BEST MARBLE, GRANITE, AND STONE COMPANY
ADD BY EXPERT AND EXPORT TEAM OF BHANDARI MARBLE GROUP. CONTACT US AT: +919829040013
INDIAN MARBLE EXPORTER AND SUPPLIERS