GRANITE MANUFACTURES, GRANITE SUPPLIERS BY BHANDARI MARBLE GROUP INDIA RAJASTHAN KISHANGARH
As one of the most practical and resilient materials in worktop fabrication and home renovation, it's no surprise that granite is in such high demand. However, compared to some other stones, it can be harder to attain, so finding a reliable Essex-based granite supplier might be crucial to all your granite needs. Whether you're working on a project at home or looking to shape and provide your own granite products, The Marble & Granite Company has all the stock you need to succeed.
Our Process
We source all our granite directly from the raw materials within the earth itself. Granite is an intrusive rock that can be found beneath the earth's crust, formed by magma that cools in layered squeezed by immense pressure. Quarries have the task of mining this granite, which can be harder to find than other natural stones. There are granite quarries all over the world, and we ensure that we source those that offer the most consistent supply while staying as cost-effective as possible.
After the granite comes out of the ground, it's still in very rough shape. That's where our work comes in. In our workshop, our highly qualified and experienced technicians skilfully use milling machines to cut the smoothest, most uniform slabs of granite they can. After cutting it, they polish the slabs, giving it that appeal that makes it such a popular choice in kitchens, bathrooms, and all other kinds of uses.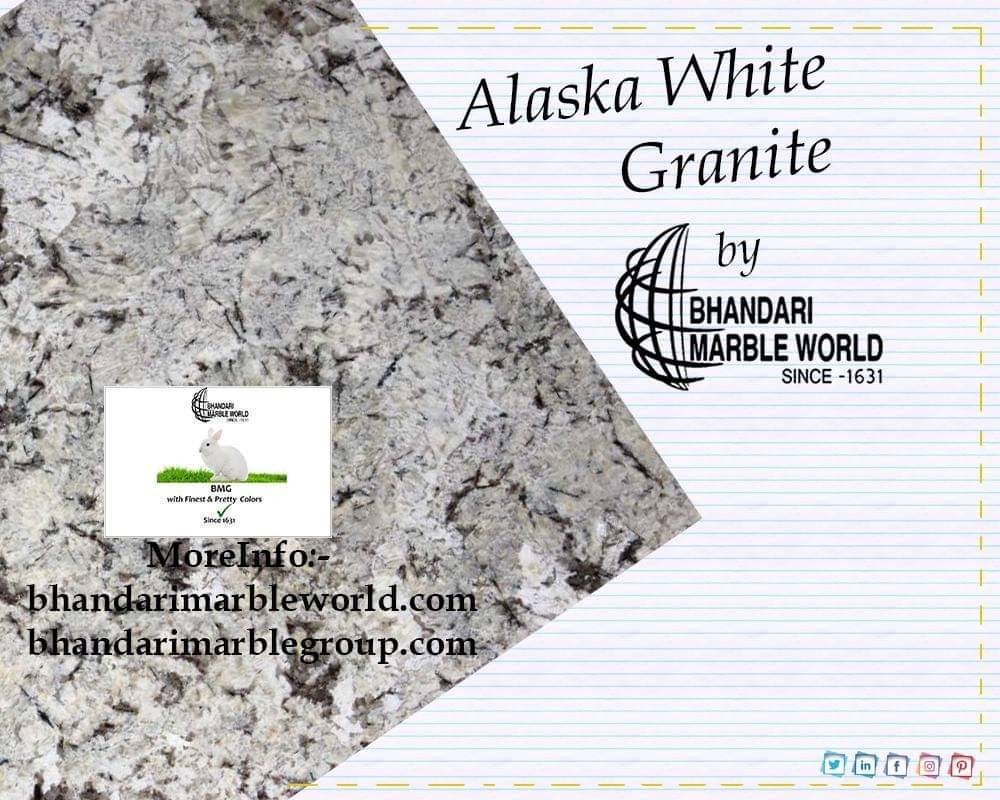 From there, our worktop specialist can use templates to cut the granite into the right shape. The Marble & Granite by us also provides standard size granite worktops, so if you're looking for a ready-made worktop to fit your exact needs, we can take care of the entire process for you.
More about Granite Slabs
Every slab of granite looks a little different. For one, there are entirely different types and colors from Tan Brown to Black Pearl varieties. The patterns differ from slab to slab, too. We cut out slabs that tend to range from seven to nine feet long. Customers are more than welcome to come and see our supply of granite, whether they're looking for an individual slab to work from or looking for a more consistent supply.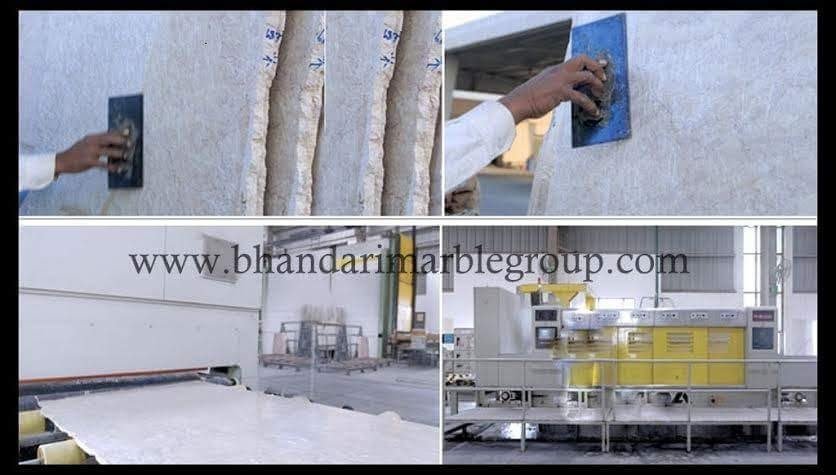 We want to make sure that you get exactly what you want from your supply, so we recommend you get a good look at your choices, up close and personal, before making your decision. Otherwise, it can sometimes be hard to account for the variations in color and patterns, and what you end up with might not be exactly what you expected. Regardless, all our slabs are crafted and polished with the utmost care. Whatever variety you choose, you can ensure you're getting A quality from The Marble & Granite Company.
A higher standard of care
Our team thrives off and strives for two things in particular: the highest quality materials and the highest quality of care. We are happy to consult you from beginning to end, making sure that you're satisfied with our services every step of the way. Our care goes well beyond the initial sale, too. We can offer all kinds of advice and assistance after you have the granite you need. We're always on call for aftercare and for any issues that might crop up. If it's within our power to fix it, that is exactly what we will do.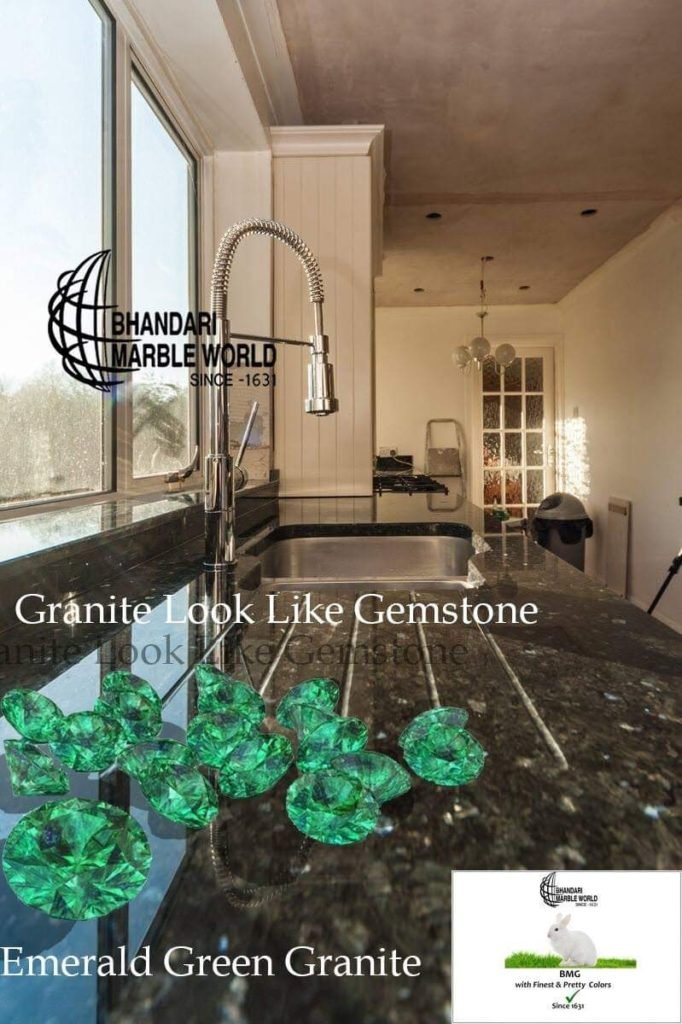 If there's anything else you need, all you have to do is ask
We offer a range of other services on top of granite supply all around the world. For one, we have a broad selection of materials including marble, quartz, and Corian, so if you want to explore your options, we have the range to help you do that. We also shape and install worktops, so if you're looking for a renovation, we can take care of the entire process, from consultation to planning, to installation.
We can even replace old countertops, so you don't have to start from scratch when you're looking for something new. Whatever your needs are, if it's about granite, marble, or our other materials, we will be able to help you fulfill them without issue.
If you're in need of granite or any of the other materials provided, get in touch. We have the granite supply all around the world if you have the demand, and we ensure that all our supplier relationships, whether short-term or long-term get the attention and care they deserve. Call The Marble & Granite company BHANDARI MARBLE GROUP INDIA RAJASTHAN KISHANGARH.
How Granite Countertops became popular
Granite Countertops became popular lately. It is because granite is one of the most functional building materials in the world. The processing of this material has been revolutionized in the last 387 years with improvements in diamond cutting tools.
Granite Countertops
In the late '80s, granite technology improved and made granite an affordable raw slab material.  Granite is abundant in India, Brazil, Norway, United States, Canada, and South Africa as well as the island of Sardinia. Black, blue pearl, and Luna pearl granites were some of the few varieties of 2020.
Granite is very resistant to heat and stains
Due to its ability to absorb heat and resist scratching and staining, granite is the most popular material in most kitchen and bath countertops and vanity tops, both residential and commercial. In addition to most residential granite countertops, it is also popular among hotel owners in bathroom vanity tops.
Kitchen interior with granite tabletop, wooden furniture, and oven open to the staircase. Most granite countertops come in 15 mm, 17 mm, 20 mm, 30 mm sizes up to 10'x 3'. These sizes make it quite functional to use as a seamless piece of material in kitchens for countertops and kitchen islands.
Popular Granite Colors
Some of the most popular granite colors include absolute black, tan brown, chestnut brown, blue pearl, and marina pearl.  Recent discoveries in India brought a lot of unusual granite colors to the market that looks like marble with the big broad open veins. These granites such as the Taj Mahal and the various quartzites from India are very popular among kitchen designers.
Granite Rocks
Installing granite countertops must be done by a professional fabricator. Fabricators are qualified and licensed stone cutting companies. In order to cut granite, one has to have a wet saw with diamond blades as well as skilled craftsmen to finish the edges. Cutting and polishing granite countertops is extremely hard and you must have proper tools.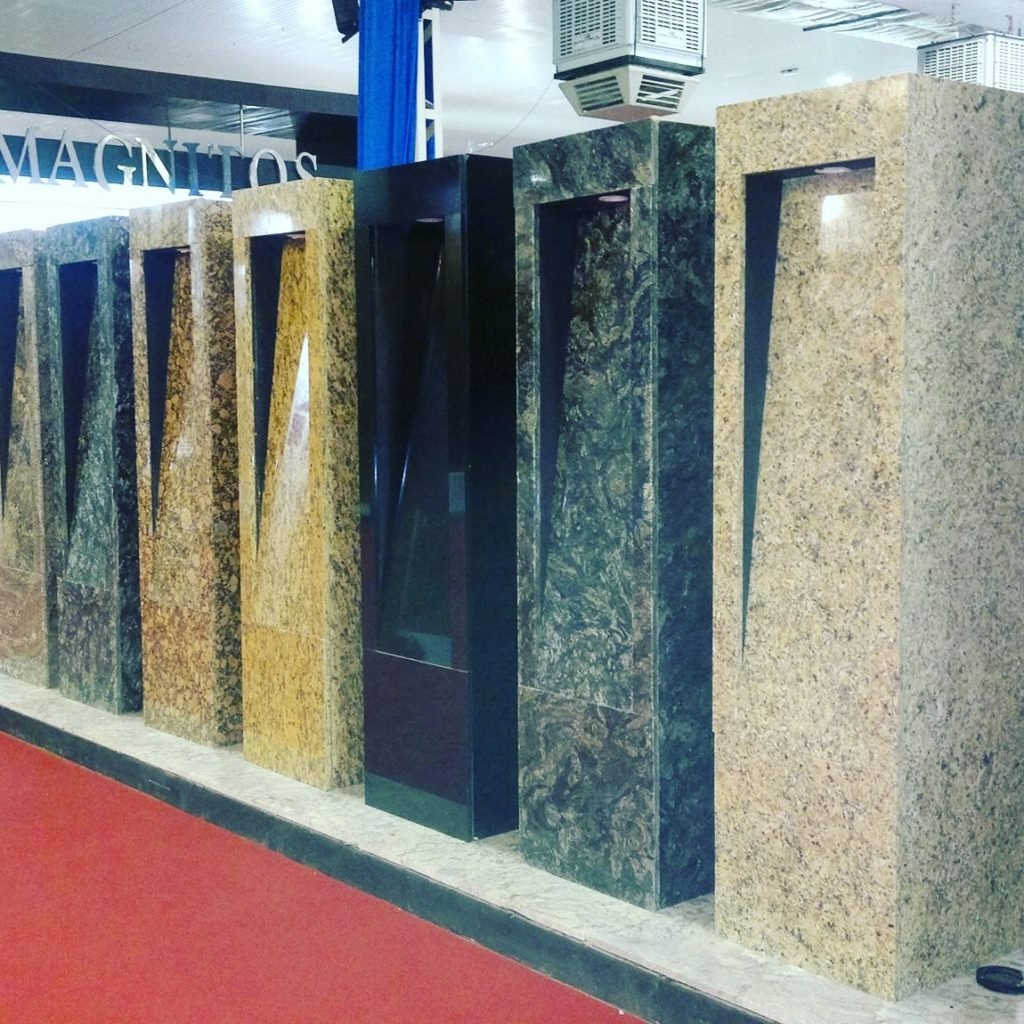 Installing Granite Countertops
Installing granite countertops in residential applications is relatively easy as qualified companies can do it usually in 1 to 2 weeks. First, existing countertops are removed, then, a template of the new material is taken and fabricated, and finally, the granite countertop is installed.

Granite Countertops
High-end luxury kitchen with granite countertops and white cabinets
You can also choose various forms of granite for the kitchen backsplash to go on top of the granite countertops. You can use leftover pieces of granite, if so desired, by putting your inch backsplash on top of the countertop. Another option is using a different type of water jet mosaics and/or different types of ceramic tiles to go in between the space between the kitchen countertop and the cabinets. This space is called backsplash.
How to select granite countertops
Step one is to have your kitchen cabinet samples.
Step two is to go to a slab yard, or slab wholesaler, that carries a wide variety of granite countertops.
Step three is to try to coordinate your granite countertop along with your kitchen cabinet sample and flooring material.

PRO TIP:
Most granite countertop materials or slabs are displayed vertically on what's called a frame. It may be difficult to visualize a horizontal surface-displayed vertically. It is recommended to have your kitchen layout in order to coordinate the available slabs along with your available sizes and matching the veins if there are any. We recommend visiting the slab yard shortly before your kitchen cabinets go in.
Most slab yards will not hold slabs for long periods of time; therefore do not make your final selection months ahead of time. You may have to pay a separate visit to your fabricator and have your firm kitchen layout face taped on the actual slab to visualize how the piece will look in your kitchen. You should also have some idea about the type of edgework and sink cut out you desire.
Granite Slab
There are two types of kitchen sink cutouts. The first option is dropped in and the second is under-mount. Under-mount is more expensive but easier to use.
Most wholesalers will not quote you an actual price. You will have to get a price from your fabricator. Slab yards will tell you a price range in terms of low, medium, high, exotic, and high exotic. To most consumers, these are meaningless. However, your fabricator will be able to translate this into an actual quote depending on your kitchen.
There are risks involved by the fabricator in carrying the slab and they will have to absorb the waste of cutting. You may also have some leftover pieces from your kitchen countertops. You can use these leftover pieces as a cutting board and depending on the piece, you may frame it and use it as an art piece in your kitchen.
How to seal granite countertops
Step one is to clean the granite with a soft sponge and the natural stone cleaner.
Step two is to apply the granite countertop sealer evenly and throughout the surface. Wait for it to dry a little bit and, if necessary, apply a second coat of sealer until the stone absorbs it. We recommend using a good quality sealer like Fila.
Step three is to clean the surface with a good, dry cloth and remove all debris and the excess sealer.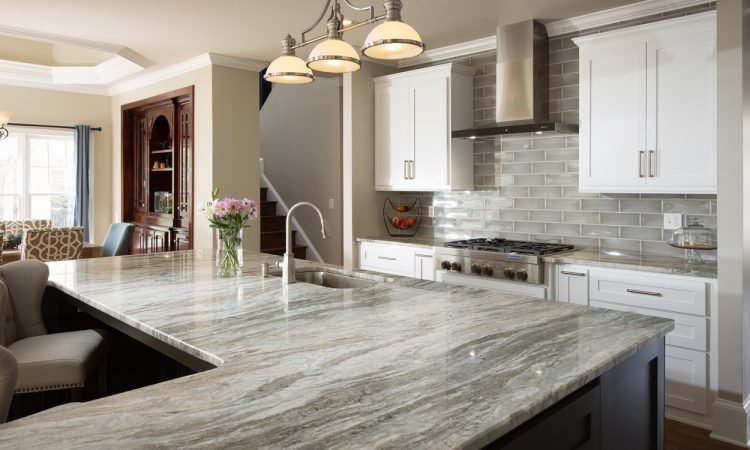 What are some of the advantages of granite countertops?
Ability to observe heat
Unlike other building materials or countertop materials, you can put most hot plates or pans on top of a granite countertop without damaging the stone.
Ability to resist scratching
Granite is one of the hardest materials in the world and, therefore, it is extremely difficult to scratch it, particularly darker colors which are extremely hard. In most typical kitchen applications, such as using a knife on your countertop or cutting and using other pots and pans, it is difficult to scratch most granite countertops. Please check with a licensed fabricator in order to warrant the uses of Granite countertops.
Ability to resist staining
One must caution that some of the lighter color countertops may absorb water and look wet immediately after use. However, it will dry after a small period of time. We recommend sealing all-natural surface materials, including granite, after installation, and throughout its life from time to time to prevent staining. Darker color granites are almost impossible to stay in everyday use.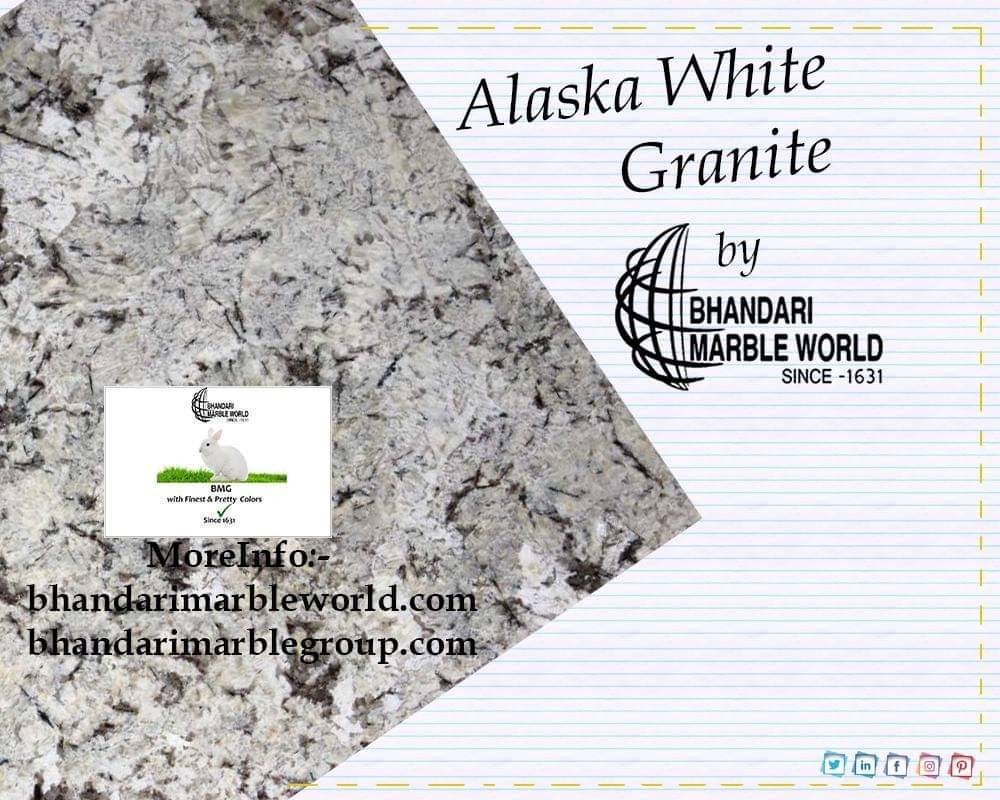 PRO TIP:
Granite is also acid resistant. If you clean relatively quickly after use, most granite will not etch with an acid such as lemon or wine.
What are some of the disadvantages of granite countertops?
In comparison to Corian, quartz, and similar materials, granite countertops might be slightly more expensive. However, granite countertops will last a lot longer than comparable materials.
Most granite countertop materials are known as monochromatic and have an even pattern throughout the stone. These granites may have veins and usually have to be matched in your desired direction.
Granite Manufacturers
Today, most of the granite countertop manufacturing is done in North India Rajasthan Kishangarh have well-known granite quarries. Jet Mist from Virginia and Dakota mahogany are some of the most popular granites in the world. BHANDARI MARBLE GROUP, Antolini Luigi, is some of the most popular granite manufacturers in the world.
There are over 500 different very popular varieties of granite countertops that are available through most of the Manufacturers, Suppliers, and wholesalers including BHANDARI MARBLE GROUP INDIA RAJASTHAN KISHANGARH.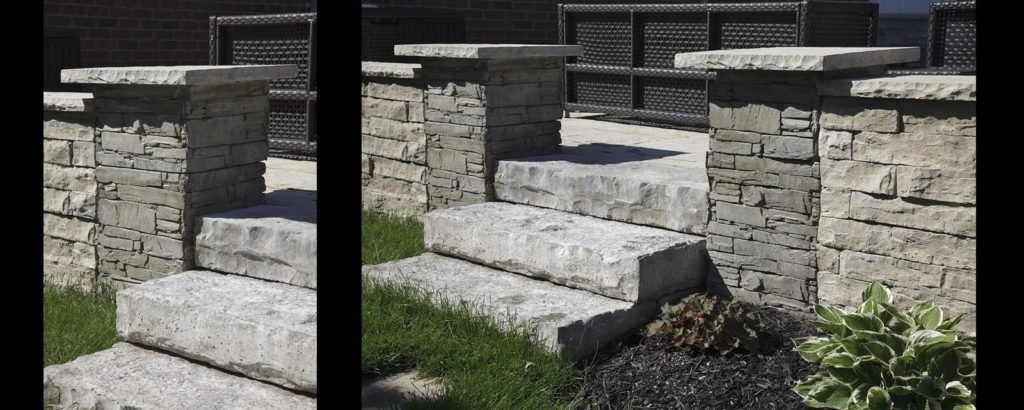 2020 Stunning Granite Flooring Elevation by BHANDARI MARBLE GROUP INDIA RAJASTHAN KISHANGARH
Granite for Every Type of Decor –
Stunning granite from Beautiful black granite with beautiful white veins makes a stunning statement in this modern shaker.
Stunning granite when choosing the perfect marble or granite countertop for your dream home, villa, hotel hospital, and project
Stunning granite from the intersection of cost-effective and stunning in the world, you'll find granite.
Stunning granite from stunning granite that will dominate.
Stunning granite from this granite is just beautiful. The shade of green is earthy, with gray and brown undertones.
Indian granite is considered higher quality and more durable than other granite. Quality should be around 15 mm to 17 mm thick in order to provide the necessary durability associated with natural stone.
Granite comes in so many beautiful colors and styles! See
Many people will tell you are the best type of granite for your home villa hotel hospital and projects but granite is still a top favorite because of its uniqueness and beauty. If you choose granite countertops, you are in good company.
That said, some people seek to temper the distinctiveness of granite by choosing neutral colors and subdued patterns. While this is perfectly fine if you are looking to make it blend in with the rest of the elements in your kitchen, you are missing an opportunity to make a splash by simply making some bold choices with your granite.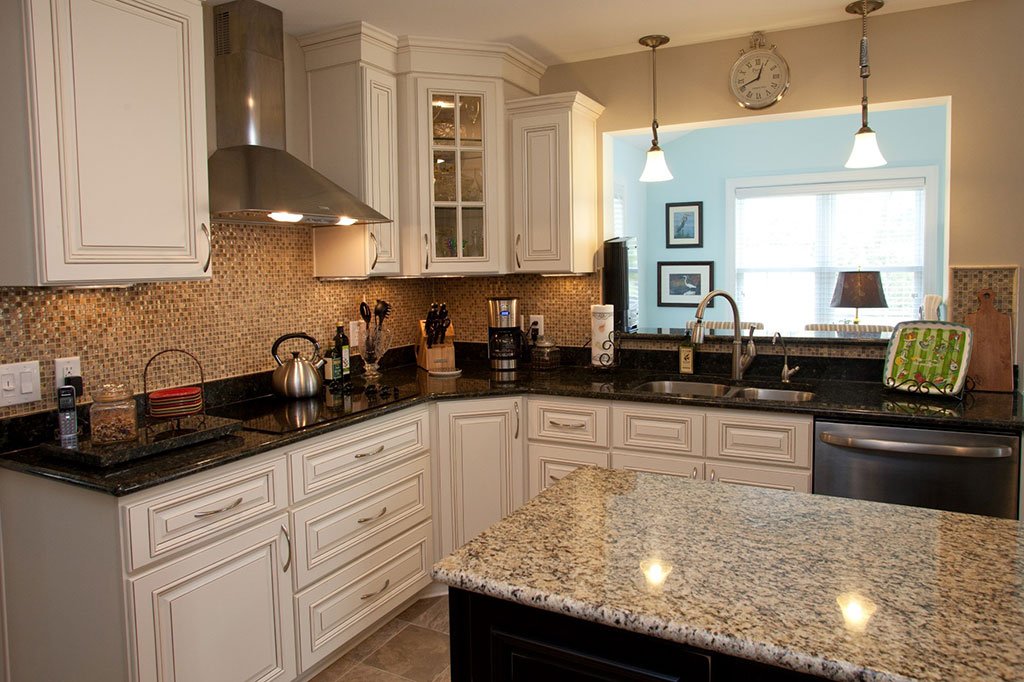 You will most commonly find light colored granite with gray and brown flecks and streaks. If you want your home villa hotel hospital and projects to stand out, you might want to choose something a bit more dramatic. Here is some stunning granite that will dominate your home villa hotel hospital and projects.
Black Granite Countertop
Black granite is as different from your common granite as you can get. It is a distinctive stone in dramatic waves of black interspersed with widely-spaced white, amber, and burgundy streaks. You might almost believe you are looking down at the stars.
Black also goes by the names Black, Asterix, and Saturnia, primarily found in India South India, Rajasthan, and Kishangarh. Geologically, it is not actually true granite because it is not an igneous rock. It is actually a phyllite rock of the gneiss variety, a metamorphic rock transformed from shale. It has many of the important characteristics of granite such as durability, which is why most people lump them together.
Cosmic Black comes in a wide variety of patterns, so it is important to see the actual slab you are getting before committing to it. It works very well as kitchen countertops and bathroom vanity tops, but it also looks fantastic as floor tiles and fireplace surrounds.
Black is subtly dramatic, and plays well with a wide range of kitchen styles. It looks well with readily available types of appliances, fixtures, and cabinets, so you need only consult your own personal cosmic taste when making your selections when renovating your kitchen.
Golden Silver Granite Countertop
On the opposite side of the awesome spectrum is Golden Silver granite, otherwise known as Gold and Silver or Silver Gold granite. It is yellow granite from India with conspicuous streaks of silver-gray and white. Some slabs may have much more white than yellow, but it is nevertheless not white granite.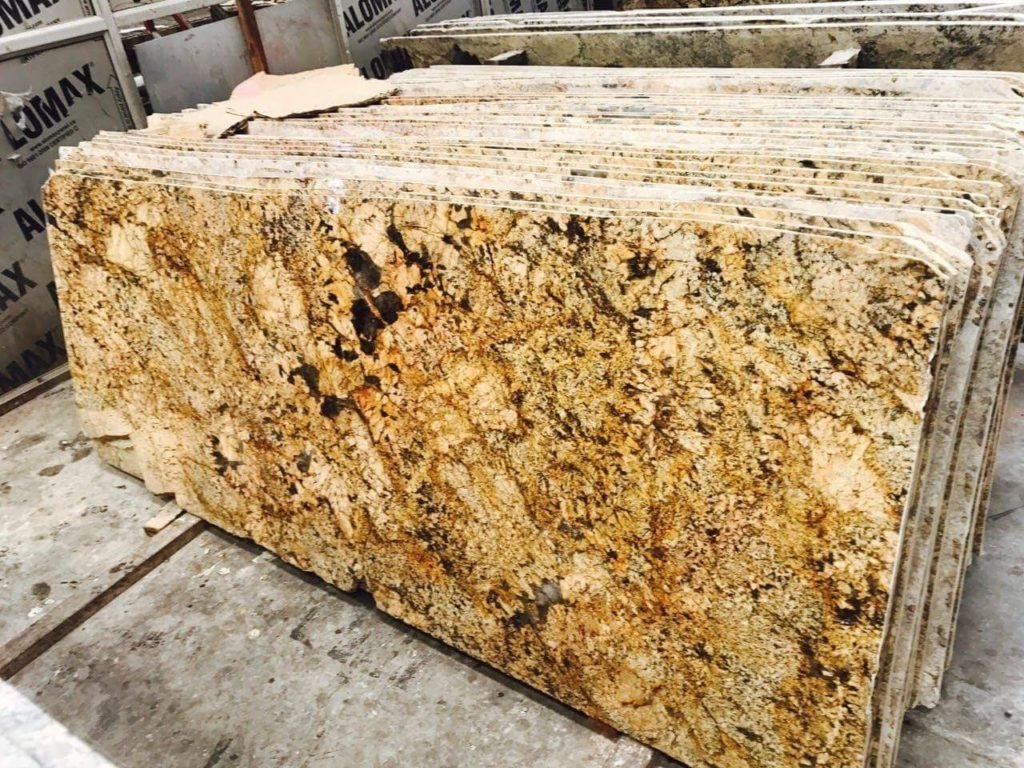 The description of Golden Silver granite might not sound dramatic, but when you see the slab, you can see why many people consider it a bold choice. The vibrancy of the otherwise neutral colors elevates it to the subtly elegant, and the right lighting picks up silver and gold tones that up the drama. It is very versatile, working well with vintage style and ultra-modern kitchens with equal aplomb.
Golden Arctic Granite Countertop
Golden Arctic granite, or Arctic Gold as some people call it, comes primarily from India. It has a white background, which qualifies it as white granite and thus. The golden moniker comes from the visible crystals of black, brown, and amber.
Despite being white granite, this type of stone has a richness to it that makes it an excellent choice for the kitchen, whether indoors or outdoors. It spreads warmth in any type of kitchen, but it is particularly suitable for contemporary and traditional kitchens. You can match it with wood equally as well as with metal. This particular granite is available in a variety of finishes, including sandblasted, sanded, rock-faced, honed, and polished.
Baltic Blue Granite Countertops
Blue is currently trending for kitchens today, so Baltic Blue granite countertops are a fitting choice for a kitchen upgrade. This beautiful granite from Finland has a pulsating blue background interspersed with brownish crystals. The blue may be very light or very dark, depending on the slab you choose. So, you need to see the actual slab before you commit to it.
Baltic Blue looks best with a honed finish, as it accentuates the vibrancy of the stone colors. Use it with any style of kitchen, and the combination of blue and brown makes it an excellent way to transition colors in the kitchen as well as other rooms in a house with an open layout. It will look just as fantastic indoors or outdoors, so have no fear.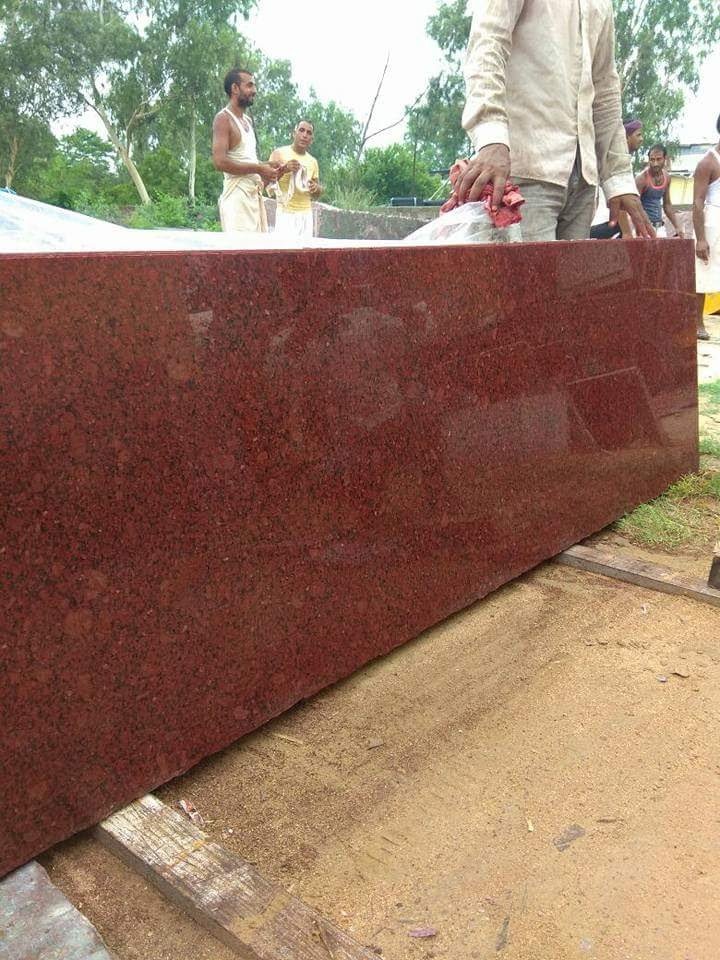 Giallo Matisse Granite Countertop
Giallo Matisse granite also goes by the names Golden Matisse and Amarillo Matisse. It comes from India, and it is yellow granite with large gray veins and swirls. The most interesting aspect of this stone is the optical illusion of movement, which makes this granite a particularly dramatic addition to any kitchen or bathroom. The patterns may vary quite considerably, but it will always have that particular effect of motion.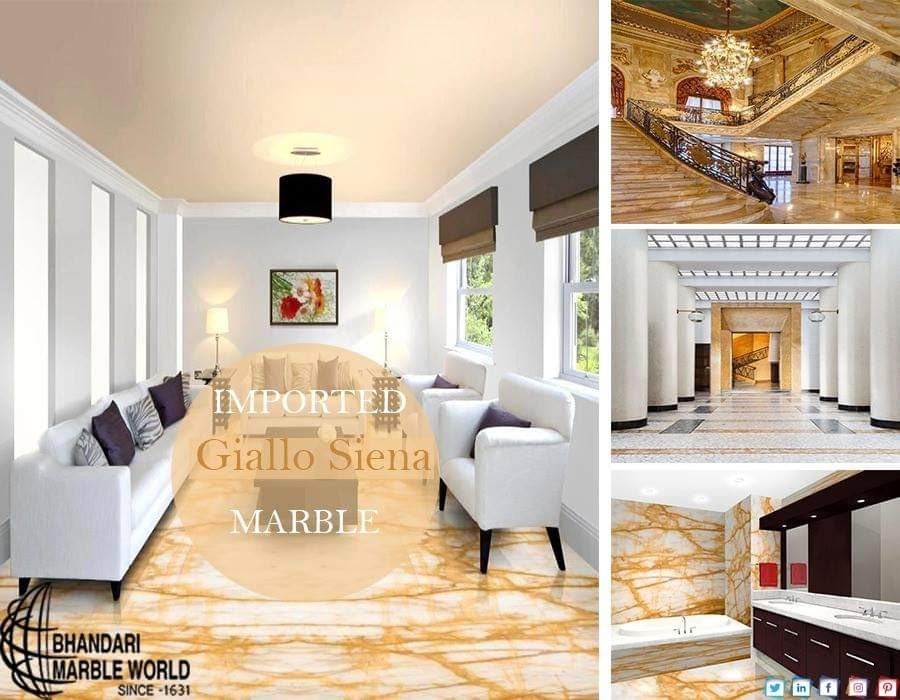 Of course, the granite is predominantly yellow, which might restrict your color options. However, if you are looking for a vibrant hue for your kitchen or bathroom, yellow is a good way to go anyway.
Conclusion
These granite color options are just a few of the dramatic options available to you when choosing your kitchen countertops. They may not even be available when you are ready to make your choice as these are natural stones, and not made to order. Nevertheless, they should help you understand that you can have a distinctive home villa hotel hospital and projects simply choosing the right type of granite,
Most Expensive Granite World 2020
When it comes to countertop options, there are few better than granite slabbing. The natural stone is gorgeous, durable, and easy to take care of. In addition to kitchen countertops, granite can also be used as a bathroom vanity top, backsplash, kitchen island top, or any other home surfaces.
As for the cost of the stone, that will depend on which exact type you choose. Different types of granite are priced differently based on numerous factors. Other than the type of granite you select, some of the factors that impact cost include where the granite comes from, how much of the material you need and if you require the fabricator to make any special cutouts or angles.
On average, granite countertops will cost about $5 to $7 per square foot, based on some of the factors mentioned above. Some lower-priced granite includes colors such as black and white, which are commonly found across the world.
Granite Colors
When it comes to evaluating the price of granite, color matters. Expensive granite will include mostly slabs rare colored slabs. As mentioned, colors commonly found, such as black granite and white granite, will cost less than those that are rarer.
Most Expensive Granite
Overall, you will find that the most expensive types of the stone are blue granite. Various types of blue granite, like Azul Aran and Blue Bahia granite, are in the high-end of the price range. This is because these slabs are highly desirable, yet very rare.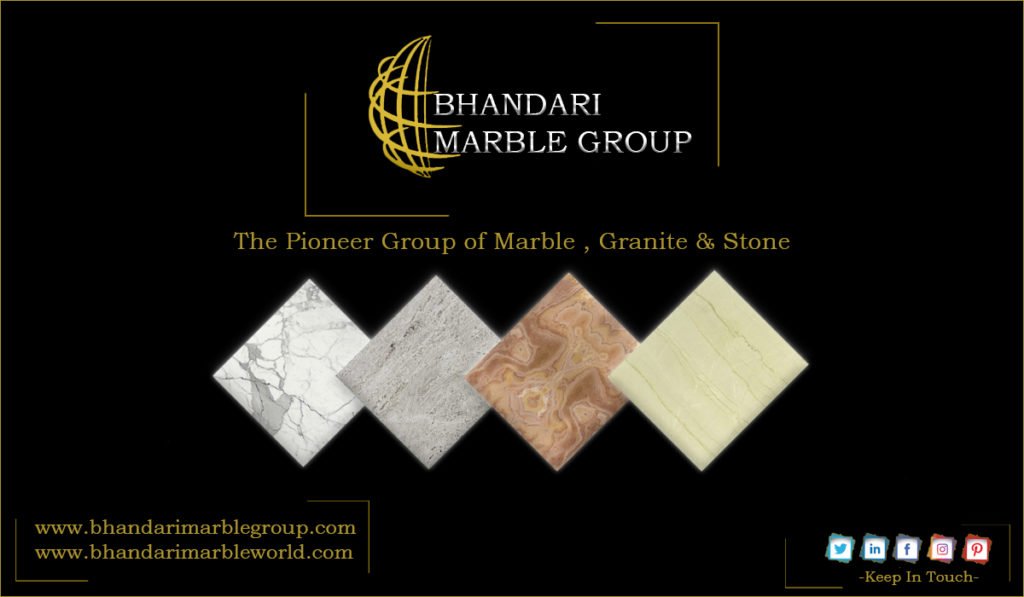 Frequently Asked Questions
Below are answers to some of the most common questions surrounding granite countertop cost.
Granite Come From India
Granite is found in quarries all across the world, from Brazil to India and even the United States. As briefly mentioned above, the country of origin can impact pricing.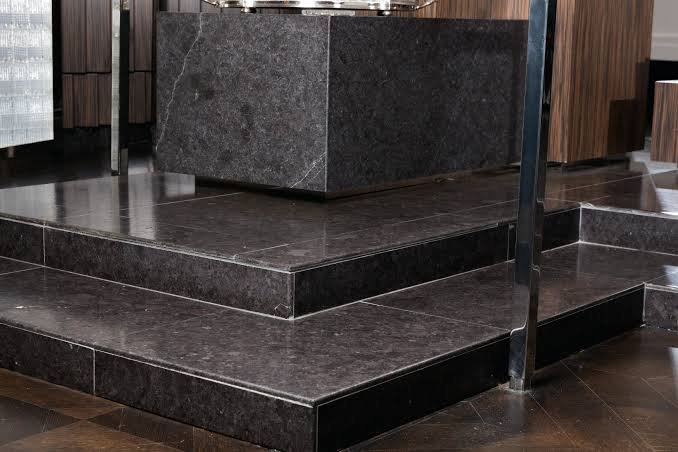 Install Your Own Granite Countertops
While you may think that installing your own granite countertops will save you some money, this is not the case. Granite countertops are extremely heavy and hard to handle. Because of this, you will need to have a professional install.
Installing new granite countertops, backsplashes, bathroom vanity tops or other surfaces is a great way to complete your remodel. There are many great reasons that these stone countertops are a popular choice for home improvement projects. The countertop material you choose can have a great impact on your home's style and function. Whether you choose a common type of granite or the most expensive types, you will be getting a terrific surface for you.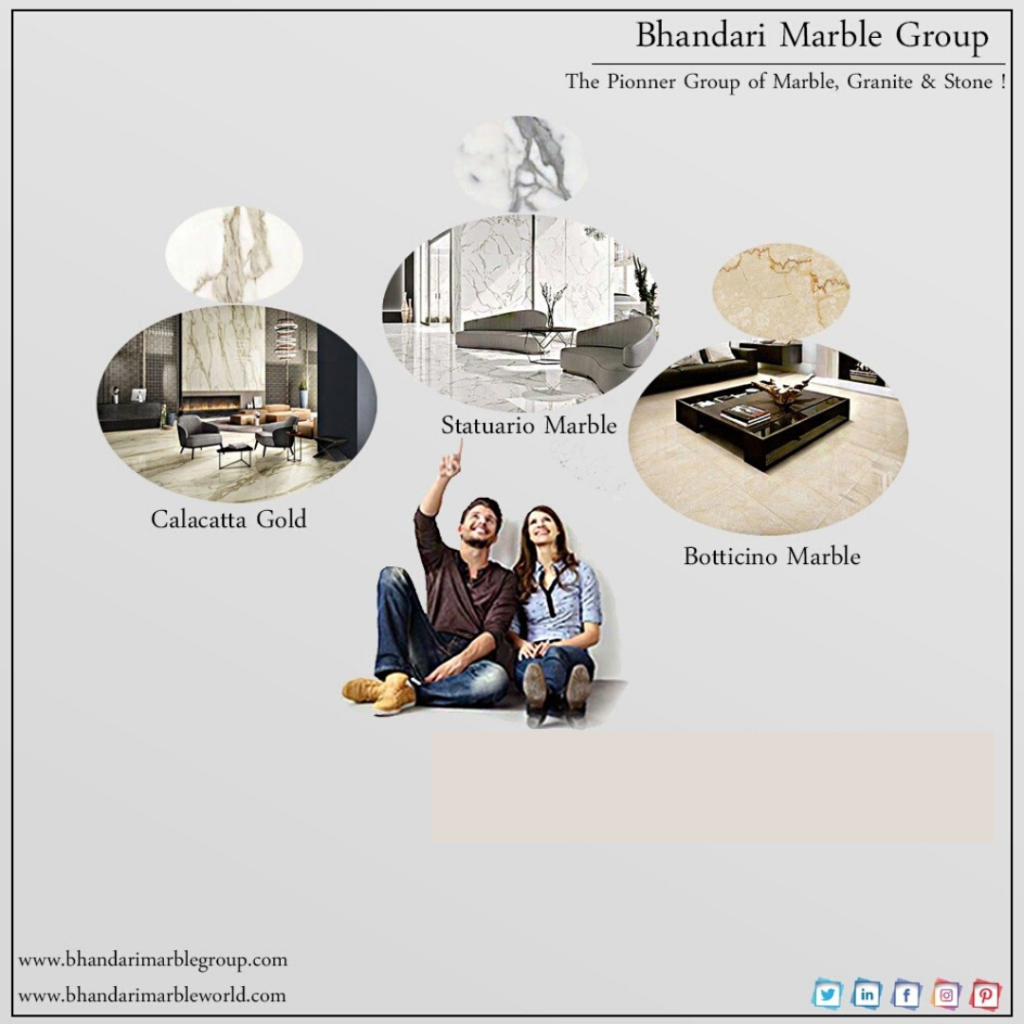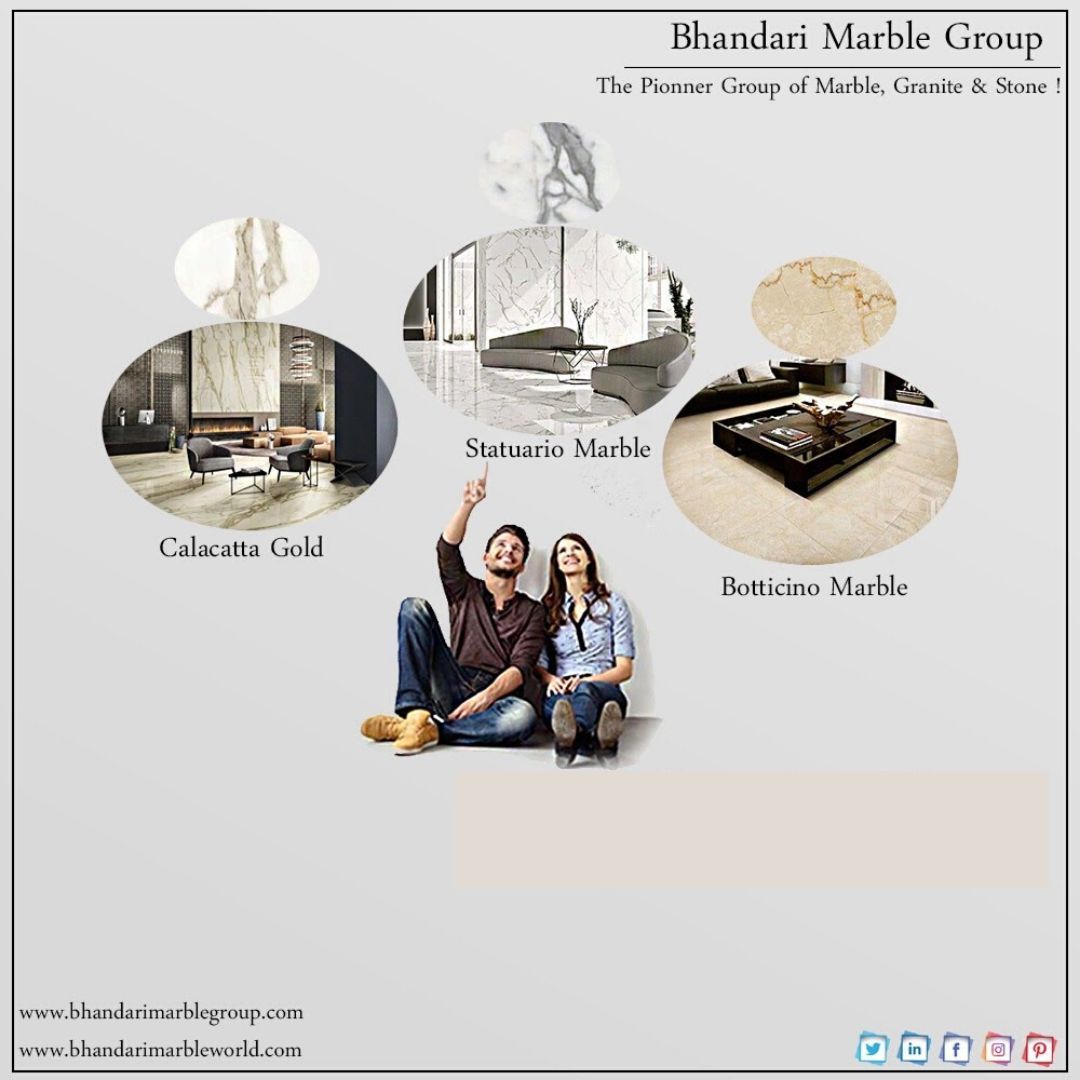 GORGEOUS COLORS OF GRANITE
Granite colors are described in many words. But only one captures them precisely: magnificent. Whether swirled or speckled, brilliant or neutral, granite colors are magnificent. The depth and energy that natural granite brings could never be replicated with cold concrete or Formica counters, and that's why they continue to be the most popular natural stone countertop surface.
Have you ever wondered what gives granite countertops their depth and range of colors and patterns let's delve a little deeper into the minerals that make up the granite spectrum?
Granite is an igneous rock that cooled slowly within the crust. This gradual cooling made it possible for the large crystals to grow, which give granite its singular beauty. It contains 20-60% quartz, 10-65% feldspar, and 5-15% biotite or muscovite. It can also contain several trace minerals, such as amphibole, iron oxide, olivine, and a long list of others. The proportions of these minerals create the range of colors we know and love.
Black Granite is polished, deep black granite accented with white veins. As shown here, it's a popular choice for contemporary designs. The heat-resistant properties of granite countertops make them ideal for installation around a cooktop.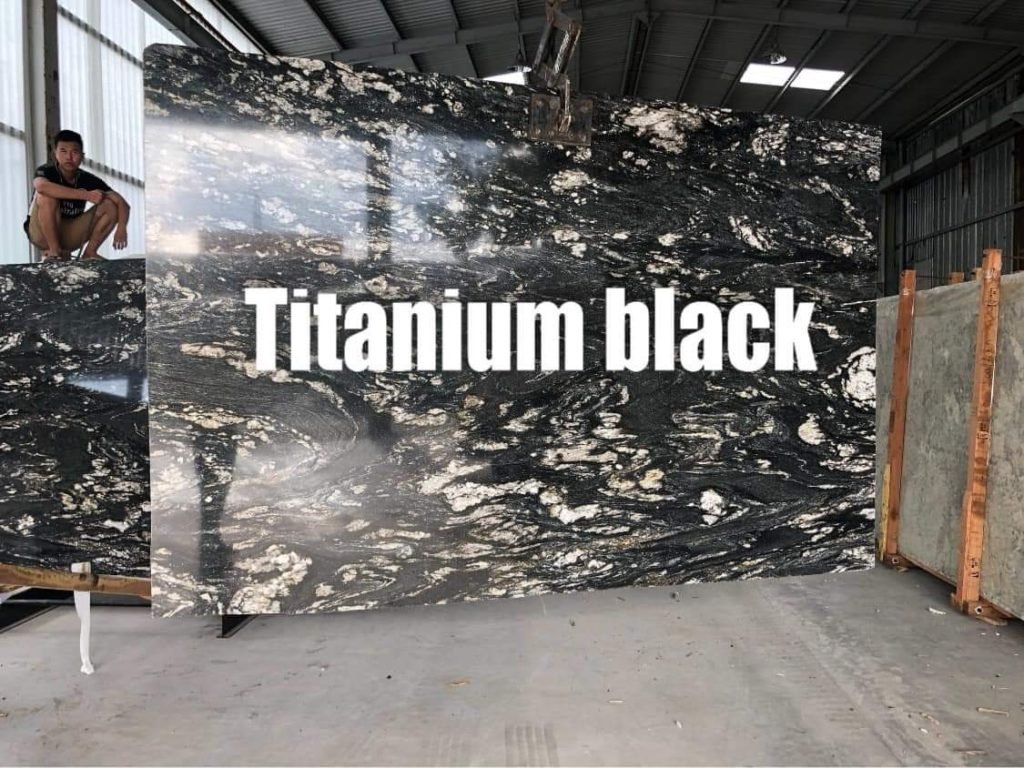 White Granite
Featuring snowy-white with gray veins and speckles, White Supreme Granite adds subtle elegance to this kitchen, pairing well with stainless steel appliances. This granite counter has a polished finish and is even durable enough to use outdoors.
This greenish-gray granite, with darker gray veins, turns these granite countertops into a stunning focal point and is neutral enough to blend well with other elements. Del Mare Granite is imported from Brazil, and the granite slab can be used in outdoor landscaping as well.
Blue Bahia
With a dramatic, unusual shade of blue, Blue Bahia Granite is a real showstopper in this spectacular kitchen center island. The denim-blue background is accented with veins and swirls of gray and white, and it's also an ideal choice for bathroom counters and backsplashes.
Bordeaux Granite
The deep red tones of Bordeaux Granite, as displayed in this kitchen scene, blend well with other design elements in a warm beige or creamy white. Featuring complimentary veins and swirls of gray and white, a decorative edge treatment really makes the most of its beauty.
Added by Bhandari Marble Group the Expert and Exporter of granite
GRANITE MANUFACTURES, GRANITE SUPPLIERS