Best for your Home- Italian Marble
Italian marble is considered superior to other marble stones because of its purity, durability, and gorgeous white hue. The fact that numerous buildings, sculptures, and other works of art built with Italian marble hundreds of years ago still exist today is considered proof of its durability.
Italian marble is considered among the best naturals stone that comes with exceptional quality. The marble is long-lasting whether you use it for flooring, wall cladding, or countertops. It offers a touch of luxury to your home. Furthermore, each living room Italian marble slab is one-of-a-kind since it incorporates regional features into its design. The luxury of a nicely veined marble is unrivaled. This is why marble for living rooms is high on the list of most prominent marble applications.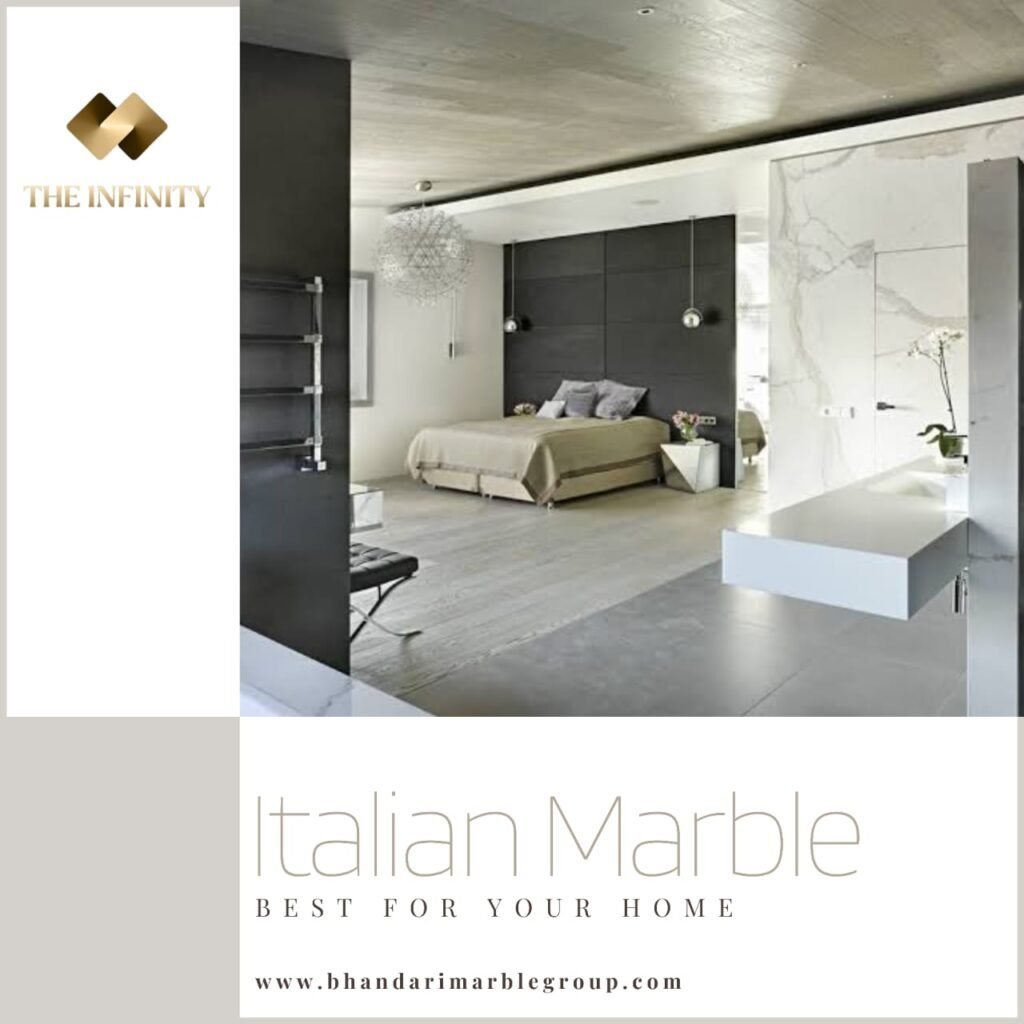 Statuario Italian Marble
Statuario Italian Marble is a stone with a lot of white and grey veins. It is one of the most gorgeous white marbles available. Statuario is an option if you want to create a unique white pattern on your floor. It brings a sense of brightness to your space. It is primarily employed in residential construction to give the house a luxury finish. Statuario is the perfect living room Italian marble for people looking to incorporate classic yet stylish flooring.
Italian marble may provide a dreamy touch to your home with its high sheen and crystal-like look. However, it is far more fragile and porous than Indian marble. The finest architects and interior designers have known the class that Italian Marble possesses since the dawn of time. They arrive in India as slabs or black from different Italian regions.
The appearance will matter a lot when you are trying to find the best living room Italian marble. Italian marble has a pronounced luminous sheen, whilst Indian marble has significantly less glitter. You can find several colors in both types of marbles; however, the designs would vary by large.
About the Author
About the Author Hi, I am D.C. Bhandari, chairman of Bhandari Marble Group living in India, Rajasthan, Kishangarh. I love seeing the new and creative ways people use our Marble, Granite, and Natural Stone. Our customers are so creative. My favorite design style preppy traditional mix with modern especially pieces that can be found at a vintage or antique stone. I like to invent travel, search, experiment with natural stone products. For more posts visit our website.
WORLD'S TOP AND INDIA'S BEST MARBLE, GRANITE AND STONE COMPANY
ADD BY EXPERT AND EXPORT TEAM OF BHANDARI MARBLE GROUP. CONTACT US ON: +919829040013
Best for your Home- Italian Marble