ARTIFICIAL MARBLE AND NATURAL MARBLE: ALL YOU NEED TO KNOW UNDER ONE ROOF- BHANDARI MARBLE GROUP, INDIA
Marble is an evergreen stone which is only becoming more and more popular with every passing day. This increasing demand has led to the invention of various types of artificially made marble stones. One may wonder if artificial marbles are at par with the natural marble standards and worth the hype. Bhandari Marble Group is here to clear all your doubts under one roof with a thorough comparison between natural and artificial marble.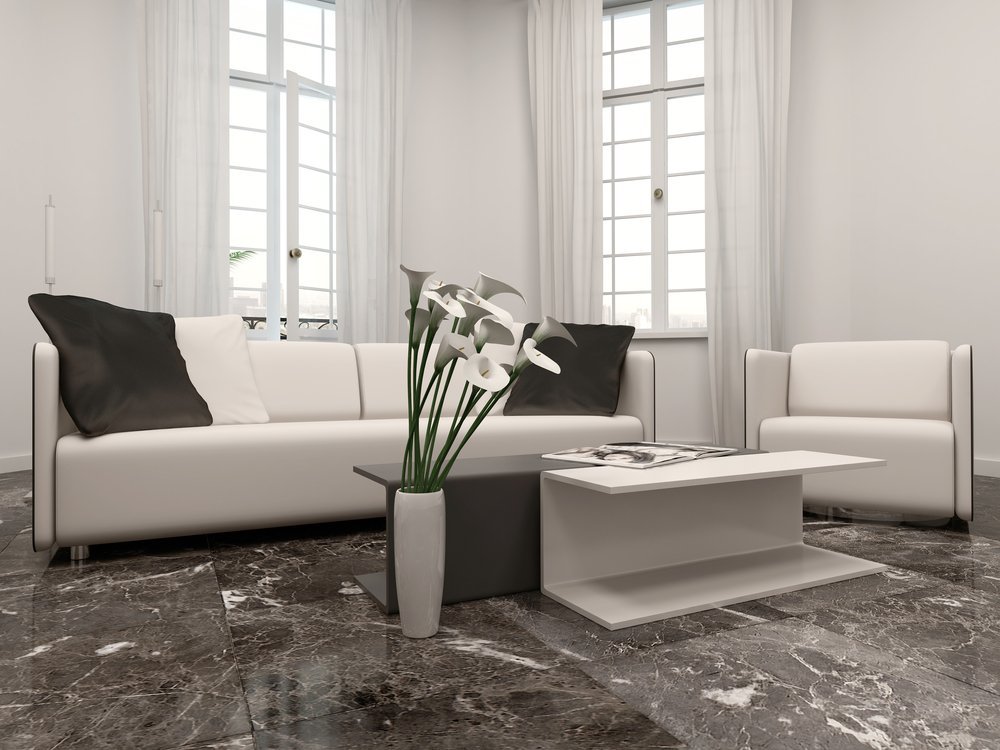 WHAT IS NATURAL MARBLE AND ARTIFICIAL MARBLE?:-
Natural marble is a metamorphic rock which is mainly composed of calcite crystals. Natural marbles are of various types ranging from pure white to cloured, from solid to vein patterned, etc. Natural marble is one of the most popularly used natural stones from historic times. Artificial marble is a man- made marble replica which is created from marble debris, quartz, stone powder, sand, cement, plastic, acrylic glue, etc. Many buyers consider artificial marble to be more durable and resistant, however it does have many cons too. While it is more affordable, it is very important to decide if it can replace natural marble for your project keeping in mind its pros as well as cons.
BASIC DIFFERENCES BETWEEN NATURAL AND ARTIFICIAL MARBLE:-
COLOR AND PATTERNS:-
The colors and patterns on natural marble are formed because of the impurities which were present in the limestone. Because these colors and patterns are naturally formed, there is a very unique texture, grain and finish which is hard to find in artificial marbles, on which the colors and patterns are artificially added. The artificial addition of colors and patterns does lead to more options to choose from, but they lack the natural texture and shine that is found in natural marbles.
AFFORDABILITY:-
Natural marble is a precious natural stone while artificial marble is a man-made creation which makes it more affordable than authentic and genuine natural marble. Natural marble has always been seen as a symbol of luxury and high-class elegance and there is no doubt that artificial marble proves to be much cheaper and pocket-friendly when compared to natural marble.
MAINTENANCE:-
Artificial marble is designed in a way that makes it much easier to maintain while natural marble does have a slightly higher maintenance cost. Artificial marble is also more resistant to damage which makes it a cost-effective option, but if you are looking for a luxurious natural stone which is durable and sturdy, natural marble proves to be the best choice in spite of being slightly more high-maintenance.
WEIGHT AND INSTALLATION:-
Artificial marble is lighter in weight as compared to natural marble which makes its transport and installation easier and cost-effective. Artificial marble is very light weight which makes it very easy to work with. On the other hand, working with natural marble requires certain expertise but when done the right way, it becomes as simple to work with as artificial marble.
HOMOGENEITY:-
Each natural marble is unique and it is very hard to find exactly the same looking marbles. Artificial marble on the other hand, are man- made and it is extremely easy to find similar looking artificial marble stones. If you are looking for an option that would give you a consistent look, artificial marble is a good choice but if you are looking for something unique that would give your home a very elegant yet rustic and creative look, natural marble is the best choice.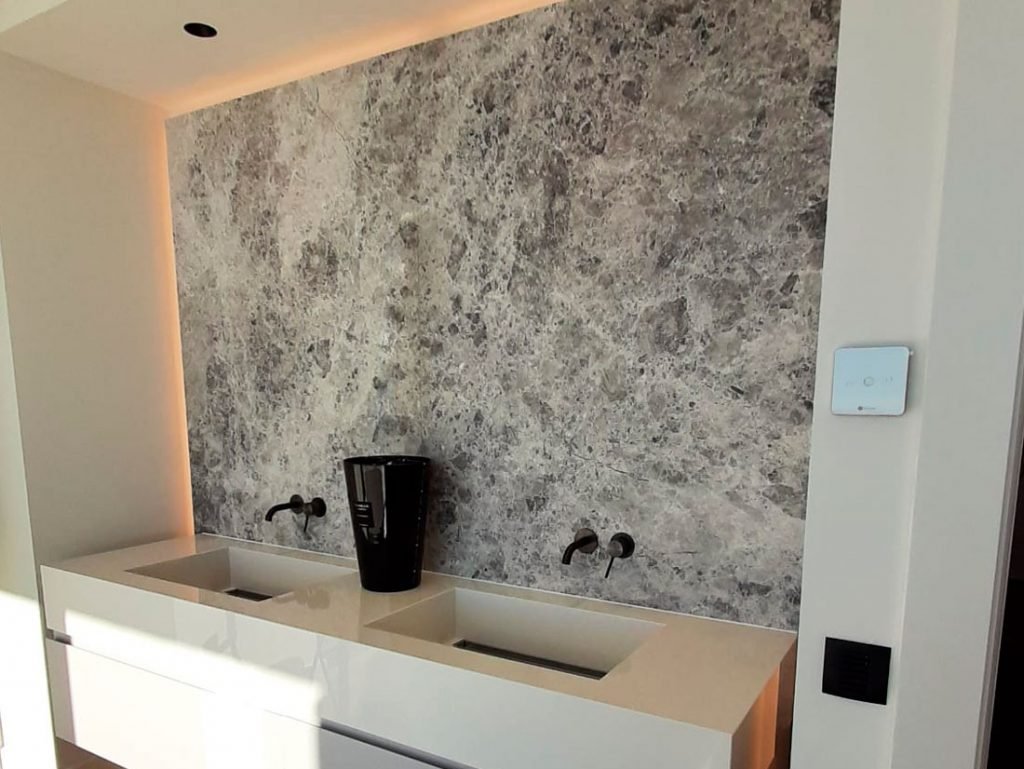 ARTIFICIAL MARBLE- PROS AND CONS:-
Artificial marble has its own pros as well as cons. It is upto the buyers to decide what they want for their projects and what suits their projects the most.
PROS:-
More affordable as compared to natural marble.
Easy and cheaper to maintain.
Remarkable durability.
Easy to find preferred shapes and designs.
CONS:-
Weaker and lighter than natural marble.
Quality may not be upto the mark because of elements used.
Gel coating wears out with time.
May not give the desired marble appearance that natural marble effortlessly provides.
WHY CHOOSE NATURAL MARBLE?:-
Natural marble is undoubtedly the best choice because its pros are much more in number than its cons. Also, there are almost no major reasons to not opt for natural marble. Here are some points that make natural marble worth opting for your project.
Naturally formed and minimal processing required.
Uniquely gorgeous natural stones that offer an unmatched beauty to the space.
Drastically increases property value.
Heavier and stronger than artificial marble.
Long lasting and sturdy.
Offers a raw luxurious look to the space.
Vast variety of color options and patterns to choose from.
All these are very few of the many points that make natural marble an excellent choice for your project. Bhandari Marble Group is the go to destination for all your marble needs. We offer you the highest quality marble stones at the most competent prices and make sure that your project stands upto your expectations. When you are satisfied with your project, we achieve our goal. We make sure that you get only the best building material for your special project.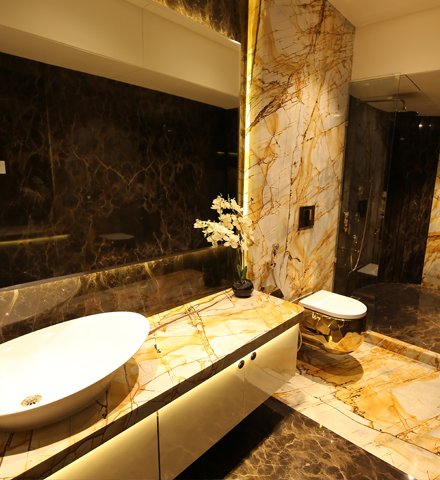 WORLD'S TOP AND INDIA'S BEST MARBLE, GRANITE AND STONE COMPANY
ADD BY EXPERT AND EXPORT TEAM OF BHANDARI MARBLE GROUP. CONTACT US ON; +919829040013, +919672941111.
ARTIFICIAL AND NATURAL MARBLE