TAGS: Marblehandicraft, Handicraft, Marbledecor, Interior
MARBLE HANDICRAFTS- PRESERVING ART AND ADDING BEAUTY AT THE SAME TIME:
Bhandari Marble Group is situated in Marble city Kishangarh, near Jaipur Rajasthan. This belt is famous for its unique white marble. This location has also made a mark in history for its unique handicrafts and inlay work that is not just famous in India but is appreciated worldwide. In fact, these handicrafts reflect the vibe of Rajasthan's royalty and when you add these charms to your interiors, they bring the same royal appeal along.
This is another reason why these handicrafts are widely exported. Those who have a taste for it, enjoy using them to add a layer of Royal luxury to their homes.
STEEPED IN RICH HISTORY OF RAJASTHAN:
Marble handicrafts from India are famous but those from Jaipur are especially sought after because they are crafted by local artisans who have learned the skills from their forefathers. It is not an art that can be easily learned. It is only passed down from one generation to another as a heritage that these people value. These handicrafts thus are rich in culture and steeped in history.
CRAFTED BY LOCAL ARTISANS:
Rajasthan is famous for its history and excellent art and architecture. And when talking about art, one of the famous art of Rajasthan is Marble Handicrafts. Blend of colors and exclusive intricate designs the Marble Handicrafts are the lifeline of Rajasthani tradition and culture.
The era of marble crafting started from an early age or can say when Mughals ruled India. In that period the Mughal Emperors trained and skilled the craftsmen in the crafting of marble and later on, they were adored by Rajputana Rulers. And most of the Rajputana rulers were from the land of Rajasthan so later, Rajasthan became the hub of Marble Handicrafts.
Local artisans use simple tools and hand carvings on superior quality Makrana Marble. They reveal the true beauty of their craft by adding the arts of Meenakari and Kundan.
HANDCRAFTED INDIAN ART FOR YOUR INDOOR AND OUTDOOR SPACES:
Most of the marble handicrafts in Rajasthan and even all across India are crafted from Makrana Marble. Makrana Marble gets its name from the town of Makrana from where it is mined. This marble is used because:
Its shine lasts for decades and so one does not need to touch up the polish on their marble handicrafts.
It is pure white and so, the Kundan, Meenakari, and paintings appear even better on a plain, white canvas.
It is fairly durable. Thus, in case there's a minor slip or fall of the handicrafts, they will not shatter into pieces at once.
This marble gives a regal and posh look to the handicrafts which makes them an ideal choice for gifting it to your loved ones.
Fine brush strokes and glossy colors enhance the look of this stone. The colors, textures, and feel compliment each other and go along quite well.
It is a tradition to paint on this marble surface and we take pride in not altering or tainting that tradition.
Decorating a home with Makrana Marble artifacts is always a good option. If you couldn't incorporate marble in your interiors before, handicrafts can be a great and cheaper option to do so post-construction.
Bhandari Marble Group is located very close to the town of Makrana and so, we source authentic pieces from a set of craftsmen who work to fulfill even large orders. This is our way of granting a stable livelihood to the local craftsmen.
POPULAR CATEGORIES OF MARBLE HANDICRAFTS:
• Matka shaped and Bottle shaped flower vases are great for interiors and are widely appreciated for their gloss and shine which comes because these items are completely handcrafted and so each detail is paid attention to.
• Embossed or hand-painted flower pots are a great attraction as they deck your outdoor and garden spaces as nothing else can. It is even in great demand for lobbies and garden spaces of luxury hotels that wish to grant their guests a royal stay experience. Each detail matters and so, adding these can instantly brighten up your location and add beauty and freshness to every nook and corner.
• Exotic marble paintings are also widely exported because these handcrafted pieces almost seem like a frame stolen from history. The artisans who make them are the descendants of the original artisan families and so, their paintings and frames are actually capturing the essence of the history that their forefathers got to witness from their own eyes.
• Beautifully carved figures of Gods and Goddesses, Art, animals, birds and village are also very popular. We also accept custom design orders for abstract art marble handicrafts. However, there is nothing that can match up to the original, historical designs.
POPULAR MARBLE UTILITY HANDICRAFTS:
• Marble mobile holder
• Marble pen holder
• Marble clock
• Marble table organizer
• Wall clock
• Pillar clock
• Pooja thali
• Kumkum boxes
• Jewellery boxes
• Napkin holders
• Marble pot
• Keyholder
• Tray
• Lamp
• Chowki
• Table
• Wall decorations
NATURAL STONE AT YOUR DOORSTEP:
On our website, you can purchase marble from the manufacturer quickly and easily. Before placing an order, please contact our specialists. They will assist you in selecting the finish and color of the stone based on the intended use and the style of the environment.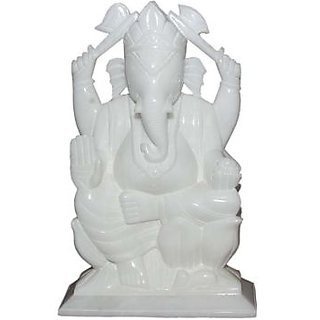 DOORSTEP DELIVERY:
If you are looking to install natural stone in your new home, Contact us at BHANDARI MARBLE GROUP and we would make your task easy and hassle-free. We also offer doorstep delivery where it is ensured that the best quality products reach you. BHANDARI MARBLE GROUP has been a reliable partner for all your MARBLE GRANITE AND NATURAL STONE requirements since the year 1631. Decades of experience in the marble industry have made us what we are and we remain grateful to you for contributing to our success. BHANDARI MARBLE GROUP has exclusive relationships with some of the world's most renowned Architects, Interior designers, Builders, Developers from all around the globe.
From homes or villas to hotels, we cater to all types of requirements.
For more information, follow our Facebook and Instagram.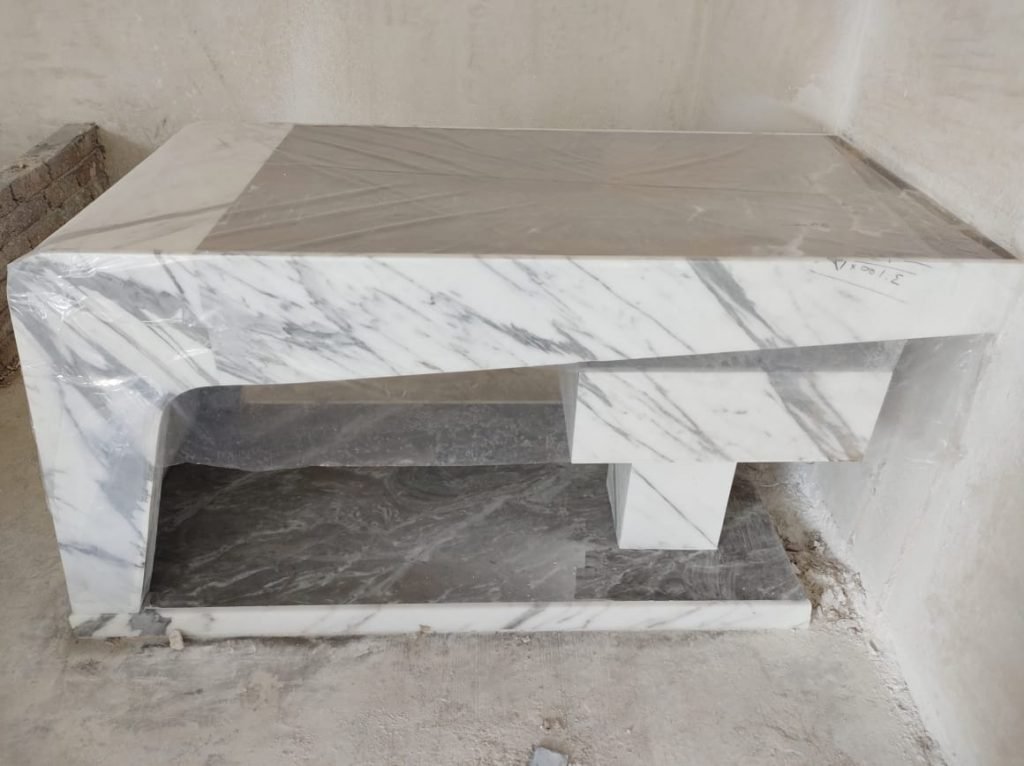 INDIA'S TOP AND WORLD'S BEST MARBLE, GRANITE AND STONE COMPANY
CATEGORIES: MARBLE HANDICRAFT, HISTORY, LOCAL ARTISANS, ART, CATEGORIES, UTILITY, DELIVERY.
ADD BY EXPERT AND EXPORT TEAM OF BHANDARI MARBLE GROUP. CONTACT US ON; 9672941111
Marble Handicraft in Kishangarh