Marble, Granite stone guide for Use in 2020
Taj Mahal is one of the most beautiful and famous buildings in the world. It was built between 1632 and 1653 as a mausoleum for Mumtaz Mahal, the third wife of Mughal emperor Shah Jahan. Marble was used extensively throughout the building, including the marble domes and towers.
Humans started to permanently settle down thousands of years ago, and construction became a thing, a wide variety of building materials have been used, evolved, and abandoned. One that stuck and gained popularity all around the world is a marble. Loved for its aesthetically pleasing looks, and known as a symbol of luxury, marble is used for just about everything: Big slabs in ancient palaces, various types of tiles, kitchen countertops, trophy bases and much more. Most of us have an idea about what marble is, but when it comes to installation, the questions start popping up.
Which color What kind of veining And most importantly, which type of marble Come with me to explore the marvelous microcosm of marvel management! There is an abundance of ways to classify marble. Accordingly, we can distinguish between over 50 different kinds! However, most of these are obscure or can be considered subtypes.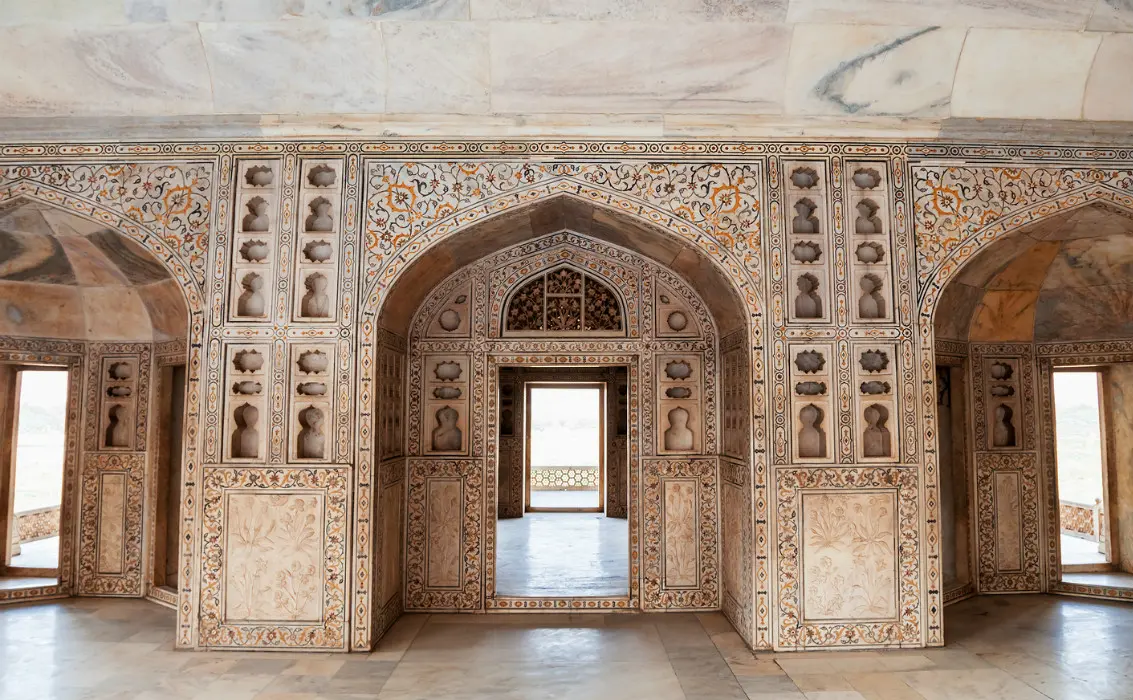 Therefore, let's focus on the five varieties most used in contemporary home construction: Statuario Carrara MarbleThe most common kind of marble there is. It is quarried in Tuscany, Italy, and is greyish white in appearance, with fine, grey veining. Ideal for keeping the budget in check while creating a noble and elegant ambiance.
Calacatta Marble Although in a way closely related to Statuario Carrara it is also its opposite: Calacatta marble is generally the rarest and most expensive marble out there. It is white with thick, usually dark veining. Also found with gold veins, which makes this the best choice if going for an aristocratic design.
Emperador is a type of Spanish marble. Light to dark brown in color, it has white and grey veining in an asymmetrical pattern. If you enjoy gold and brass artifacts, this marble is for you! Crema Marfil MarbleHailing from Spain as well, Crema Marfil sports a beige, creamy color, and uniform background.
Its veining color is as irregular as its pattern, with tones ranging from subtle gold, over yellow and white, to cinnamon! This is one of the most desired types of marble and is used for big projects as well as subdued details, both interiors, and exteriors.
Levadia Black Marble This one is also known as Titanium Black and is a black marble variety from Greece. The veining here is in a smoke pot pattern and greyish in color.
Ideal for countertops and to balance the room when used in conjunction with lighter-colored marble. These are just a choice selection the more common types of marble, and there is certainly more variety for marble enthusiasts. But, no matter what you choose, marble is sure to enhance your living spaces and add a noble touch to your residence. For more details about marble or any other Granite and Natural stone relating to the home villa, hotel, hospital, and projects.
Marble occurs in a very wide range of colors. Marble formed from the purest limestones is white in color. Iron oxide impurities in the limestone will produce yellow, orange, pink, or red color. Clay minerals can produce gray colors that often occur in bands after the compositional stratification of the original limestone. Abundant bituminous materials can produce dark gray to black marble. A marble that contains serpentine often has a green color.
Marble is a translucent stone that allows light to enter and produce a soft "glow." It also has the ability to take a very high polish. These properties make it a beautiful stone for producing sculptures. It is soft, making it easy to sculpt, and when it is fine-grained it has uniform properties in all directions. Some of the world's most famous sculptures have been produced from marble. This bust of the goddess, Artemis, is a copy of an original handicraft's work.
A large-diameter diamond saw cuts a block of marble into dimension stone at our factory. Slabs and blocks of marble are used for Flooring, Elevation, Decoration and stair treads, floor tiles, facing stone, cemetery stones, window sills, ashlars, sculptures, benches, paving stones counter Top and many other uses.
Add by expert and export team of Bhandari Marble Group, India, Rajasthan, Kishangarh. CONTACT US ON; 9672941111
Marble, Granite stone guide for Use in 2020