BLOG – 18
Makrana White Marble
Makrana White Marble is the best quality of marble. Basically Makrana Marble is durable and becomes shinier with time and usage. It originates and produced in Rajasthan, India. Taj Mahal, Birla Temples, and many other historical monuments are made of Makrana. Taj Mahal is made up of high quality of white Makrana Marble, which is mined in the town of Makrana of Rajasthan.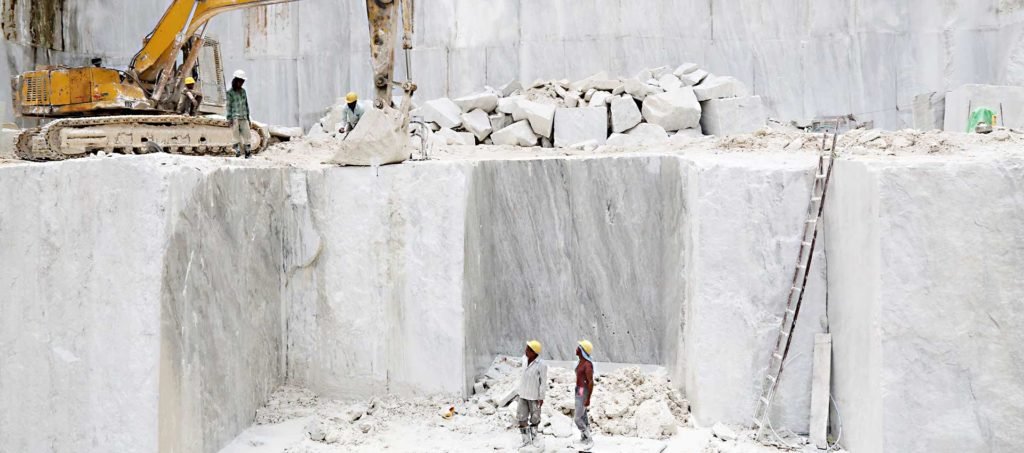 Usually, this high-quality marble is used in making sculptures and building decor. Makrana marble is a type of white marble, popular for use in sculpture and building decor. It is mined in the town of Makrana in Rajasthan, India, and was used in the construction of several iconic monuments such as the Taj Mahal in Agra and the Victoria Memorial in Kolkata. The Makrana Marble is listed as a Global Heritage Stone Resource by the International Union of Geological Sciences.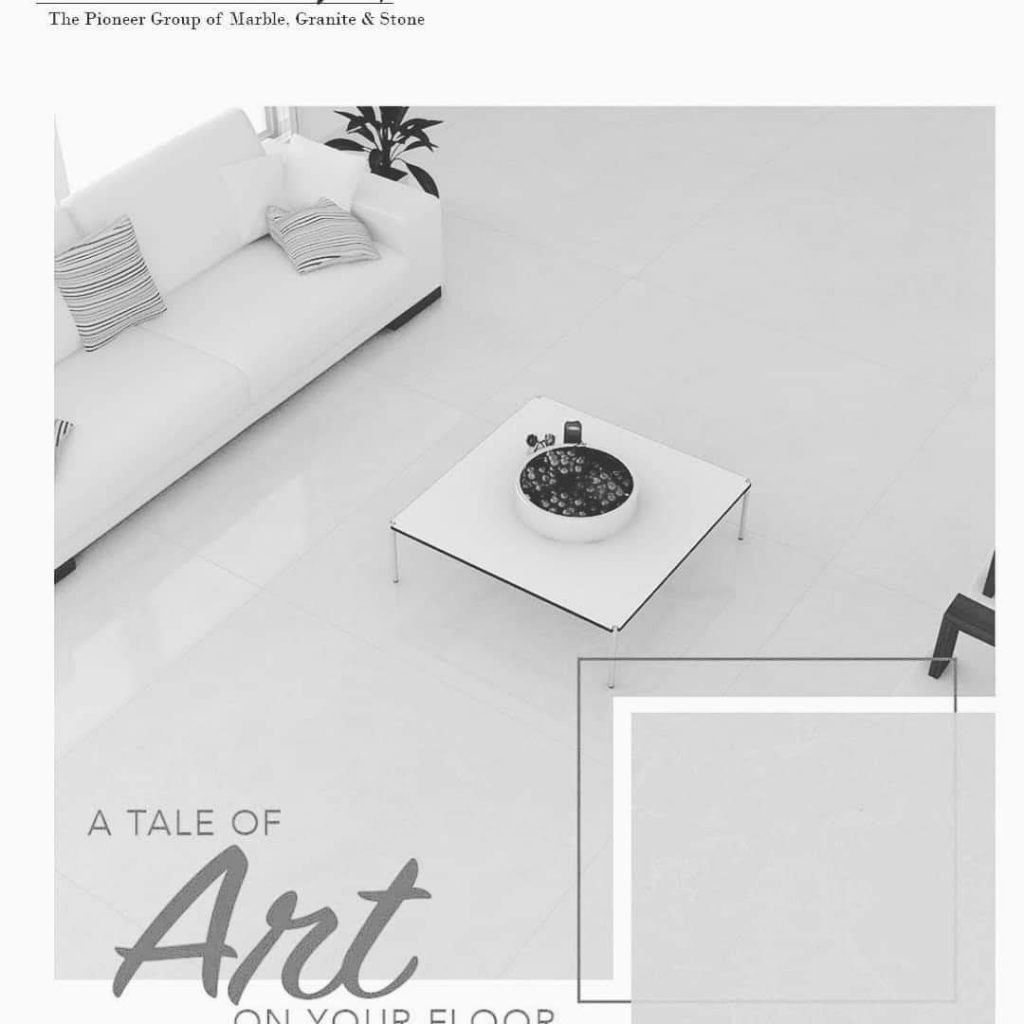 MARBLE IN MAKRANA BY BHANDARI MARBLE GROUP
Makrana Marble quarry is the oldest one in India. After mining, these Marble stones are only used in cutting and chiseling. *Makrana White Marble *Dungari Marble *Makrana Kumari Marble *Albeta Marble
Makrana Dungari Marble in Makrana, Granite, Marble, Sandstone & Others Indian Marble Makrana Dungari Marble Makrana. White Cut-to-Size Makrana Dungari Marble, Thickness: 20-25 mm, Flooring.
Which marble is best for flooring?
White marble slabs are one of the best options for flooring material due to its beautiful and pure look. White marble is the most likely choice for homes as the white color adds elegance and creates serenity in the atmosphere.
Which marble is used in the Taj Mahal?
Makrana White Marble is the best quality of marble. Basically Makrana Marble is durable and becomes shinier with time and usage. It originates and produced in Rajasthan, India. Taj Mahal, Birla Temples, and many other historical monuments are made of Makrana.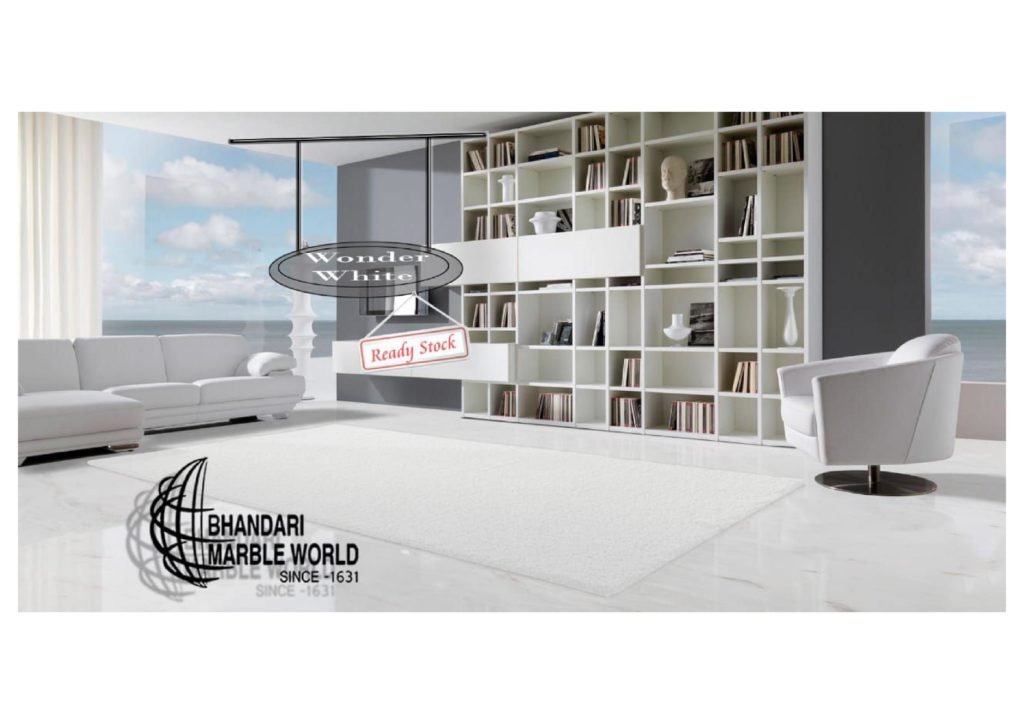 Is marble good for flooring?
Makrana Marble flooring is the best choice for indoor areas like foyers, halls, and bedrooms. Polished marble surfaces also tend to be slippery when used in bathrooms. Since marble absorbs water and stains easily, marble is not a practical choice for the kitchen.

Is marble flooring good for health?
Marble tile also has a health benefit – the marble is a natural stone and can actually keep away microscopic particles and germs if it is cleaned properly. Cons of marble tile: Marble, like many other stone tiles.
What city is famous marble? Kishangarh is also known as the marble city of India because of the presence of marble in Kishangarh, which makes it a world-famous and unique tourist center. It is one of the most sought after places and has become synonymous with Kishangarh city over the years.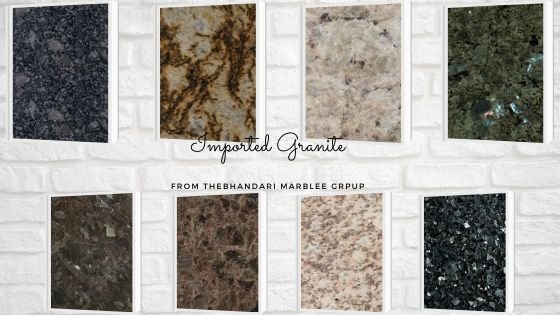 Is Indian marble good quality? With immaculate quality and premium look, India caters to the high demand for marble in the world market. India is also involved in the processing and production of marble as per global standards. This stone is a cost-effective choice and easily available in the following options: Makrana marble and Rajnagar marble.
Which country has the best marble?
Why Italian Marble Is the Finest Marble in The World. While marble is quarried in many countries around the world including Greece, USA, India, Spain, Romania, China, Sweden, and even Germany, there is one country which is generally considered the home of the most high-grade and luxurious marble available.
Where is Marble most commonly found?
Marble is found in various places around the world, including India, Greece, Spain, Turkey, Italy, and the United States of America. Marble companies go to these places to find marble as enormous rocks in their natural state. Then, the marble is cut into slabs or smaller pieces to be used in construction or in art.
Which is better granite or Makrana marble?
Hardness and Durability: Granite is harder than marble, so it is more resistant to chips and scratches. Both marble and granite countertops are quite durable, but if they are properly sealed every one or two years. Granite and marble are porous, so without a seal, liquids will penetrate and stain.

Observing pattern and color classify Makrana Marble into the following types.
Makrana White Marble: This is the most common type of calcite stone of white color used for building construction and sculpture.
Dungari Marble: It has a slightly Grey pattern on white. it is commonly used for flooring purposes without any chemical treatment.
Kumari Marble: It is the most economic type of Makrana marble. It comes in white color with grey or brown line patters
Albeta Marble: it has a white color with dark or black lines.
Brown Albeta Marble: Brown color pattern makes it perfect for the use of building construction.
Makrana Pink Marble: Because of the stunning pink color it is used for decorative purposes in houses.
Types of Makrana Marble
Makrana Marbles splits into various categories according to its design and pattern. The following are the exclusive marbles that are mined and manufactured at Makrana.
Makrana White Marble- Makrana marble is highly used in residential & commercial buildings and numerous temples, mosques, churches, and monuments; it can be used for decorative purposes in houses, hotels, corporate offices, and Restaurants, western and Indian sculptures, handicrafts.

Brown Albeta Marble- This marble stone is a calcite stone. It is a milky white marble and also available in grey and panther brown pattern. The stone is available in various forms such as natural blocks, large & small slabs, and regular tiles.
Dungari Marble- Dungari Marble is one of the oldest and finest quality marble of Makrana based mines. This stone is widely used in flooring, and wall cladding due to its special qualities like no chemical reinforcement, no color changes, and no pinholes.
Albeta Marble- Albeta Marble is one of the best as well as highly recommended stone for floor designs which gives luxury look to the home. The color of albeta Makrana marble is milky white with a brown texture.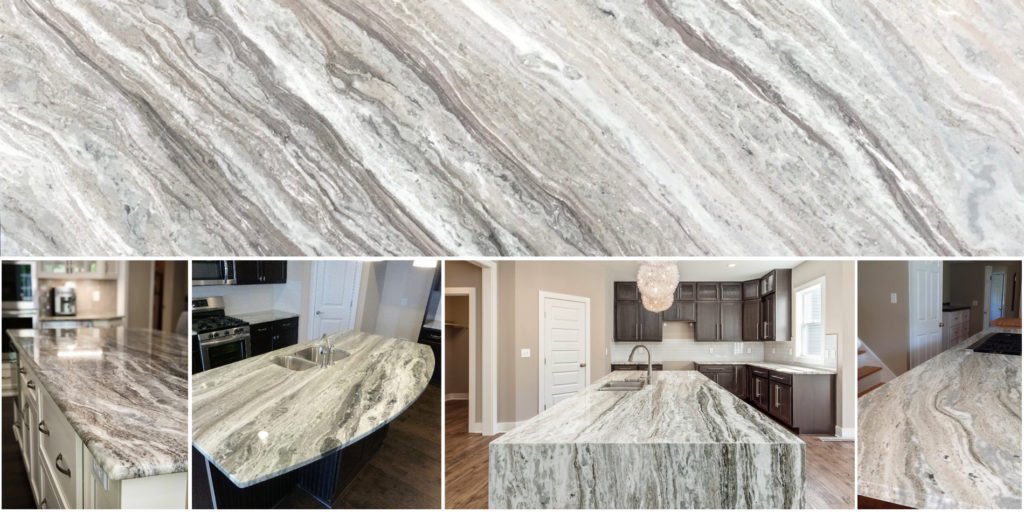 MAKRANA MARBLE BY BHANDARI MARBLE GROUP
Name – Makrana Marble
Origin – India
Color – White
Approx Price: Start From 350rs to 750rs per sq.ft
Minimum Order Quantity: 1000 sq.ft
GST 18%, Loading, Packing, and Delivery Charges Extra
Product Details:
The oldest and the best quality marble in the world. It needs no chemical reinforcement like Italian marble, any pinholes, any color change, and loss of polish. This is practically verified by the buildings and numerous temples, mosques, churches, and monuments in India for over years now. Thus the life of the next seven generations is guaranteed. Makrana marble is basically a god quality of marble. It is also is known as milky white marble. This marble has white color, gray and panther brown looks actually Makrana is the name of the village which marble produce from here. There are 200 Gangsaw established mfg. marble slabs & tiles. The Investment in marble units is of Rs. 6000 Core approx. More than 3500 marble seller units are here. This sector employed Fifty thousand direct & indirect persons.
BHANDARI MARBLE GROUP
Makrana is a town in the Nagaur district of the Indian state of Rajasthan. Makrana is famous for the white stone as marble mined from the mines around it. It is said that the Taj Mahal was built from Makrana marble. Makrana is a small town, but it has plenty of marble outcrops. Most of the residents in this town work as marble miners.
TYPES OF MAKRANA MARBLE
Makrana Dungari Marble
Makrana Albeta Marble
Makrana White Marble
Makrana Kumari Marble
Makrana Pink Marble
Makrana pure white marble
Brown-Albeta Makrana marble
Dungari Marble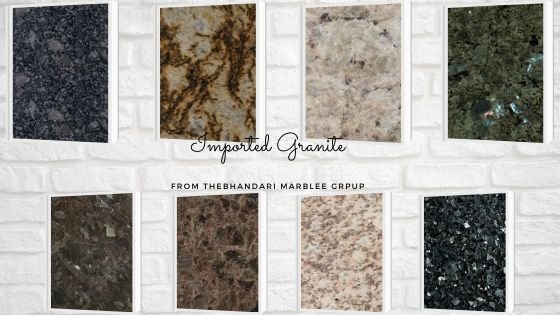 Bhandari Marble Group
Known for its white marble reserves, Makrana is a small town in Nagaur district, with a deposit of 75 million tones and 50,000 laborers working in 500 mines in the several ranges of the Aravali. Makrana, along with Rajsamand, is the main center of marble in Rajasthan. Calcite in nature, Makrana Marble is regarded as the oldest in age and finest in quality.
Makrana is a source of employment for at least 1 Lac people of about 100 surrounding villages. The famous Victoria Memorial of Kolkata, the world-famous Taj Mahal in Agra, Raudat Tahera in Mumbai, and Jain Temple of Dilwara in south Rajasthan are built from Makrana Marble.
Bhandari Marble Group – Specialized
We are specialized in Products like Makrana white marble, Makrana dungari marble, Makrana albeta marble, albeta marble, Makrana white marble, Makrana pure white marble, Makrana Kumari marble. Delivered at the best price rates and Customer satisfaction is our best motive and we strive to meet up to our expectations.
Bhandari Marble Group – Market
The targeted market in India is Uttar Pradesh, Maharashtra, Bihar, West Bengal, Andhra Pradesh, Tamilnadu, Madhya, Pradesh, Rajasthan, Karnataka, Gujarat, Orissa, Kerala, Jharkhand, Assam, Punjab, Haryana, Chhattisgarh, Delhi, Jammu and Kashmir, Uttrakhand, Himachal Pradesh, Tripura, Jaipur, Rajsamand, Katni, Makrana, Udaipur, Meghalaya, Manipur, Nagaland, Goa, Arunachal Pradesh, Pondicherry, Chandigarh, Mizoram, Sikkim, and Andaman.
Mumbai, Delhi, Bangalore, Kolkata, Chennai, Hyderabad, Ahmadabad, Pune, Surat, Kanpur, Jaipur, Lucknow, Nagpur, Patna, Indore, Thane, Bhopal, Ludhiana, Agra, Pimpri, Chinchwad, Nasik, Vadodara, Faridabad, Ghaziabad, Rajkot, Meerut, Kalyan-Dombivali, NaviMumbai, Amritsar, Varanasi, Aurangabad, Solapur, Allahabad, Jabalpur, Srinagar, Ranchi, Visakhapatnam, Chandigarh,  Mysore, rah, Jodhpur, Guwahati, Coimbatore, Vijayawada, Mira-Bhayandar, Gwalior, Hubballi-Dharwad, Bhubaneswar, Jalandhar, Salem, Madurai, Aligarh, Bhiwandi, Kota, Bareilly.
Thiruvananthapuram, Moradabad, Tiruchirappalli, Raipur, Gorakhpur, Bhilai, Jamshedpur, Amravati, Cuttack, Rajpur, Sonarpur, Bikaner, Kochi, Cochin, Bhavnagar, Warangal, Siliguri, Ulhasnagar, Kolhapur, Dehradun, Jammu, Nanded, Ajmer, Durgapur, Gulbarga, Guntur, Jamnagar, Bhatpara, Saharanpur, South Dumdum, Jalgaon, Noida, Maheshtala, Korba, Asansol, Ujjain, Gaya, Malegaon, Tirunelveli, Udaipur, Belgaum, Akola, Davanagere, Tirupur, Ahmadnagar, Jhansi, Bokaro, Kozhikode Calicut,  Mangalore, Kollam, Quilon, Nellore, Gopalpur, Latur, Lalbahadur, Nagar, Panihati, Brahmaputra, Ambattur, Dhule, Quthbullapur, Tumakuru, Tumkur, Muzaffarnagar, Bhilwara, Bhagalpur, Shivamogga, Shimoga, Mathura, Muzaffarpur, Patiala, Bellary, Rohtak, Singrauli, Kamarhati, Hisar, Chandrapur.

Shahjahanpur, Bally, Firozabad, Nala, Sopara, Panipat, Thrissur, Nizamabad, Parbhani, Bilaspur, Kulti, Etawah, Bardhaman, Alwar, Darbhanga,  Rampur, Naihati, Kakinada, Aizawl, Dewas, MauSatna, Jalna, Sonipat, Kurnool, Ichalkaranji, Rajahmundry, Durg, Hapur, Deoli, Ozhukarai, Tirupati, Gandhinagar, Bathinda, Avadi, Baranagar, NangloiJat, Karimnagar, Srirampur, Bijapur, Sagar, Bharatpur, Anantapur, SriGanganagar, Kapra, Bihar, Sharif, Ratlam, Farrukhabad, Raichur, North Dumdum, Ramagundam, Tiruvottiyur, Hosapete,  Bidar, Arrah, Panvel, Ambernath, Loni, Kochi Cochin, Uluberia, Dhanbad, Bidhan Nagar, Rewa, New Delhi, Pali, Navghar, Purnia, Imphal and Mirzapur.
DOORSTEP DELIVERY
If you are looking to install natural stone in your new home, Contact us at BHANDARI MARBLE GROUP and we would make your task easy and hassle-free. We also offer doorstep delivery where it is ensured that the best quality products reach you.

DESIGNERS AND ARCHITECTS ARE WELCOME
We personally invite designers and architects to find the exclusive quality of stone for all types of projects.
BHANDARI MARBLE GROUP has been a reliable partner for all your MARBLE GRANITE AND NATURAL STONE requirements since the year 1631. Decades of experience in the marble industry have made us what we are and we remain grateful to you for contributing to our success. BHANDARI MARBLE GROUP has exclusive relationships with some of the world's most renowned Architects, Interior designers, Builders, Developers from all around the globe.

BHANDARI MARBLE GROUP
Since 1631
+91-9672941111/ 9829040013
Enquire now & get 7% off on all products!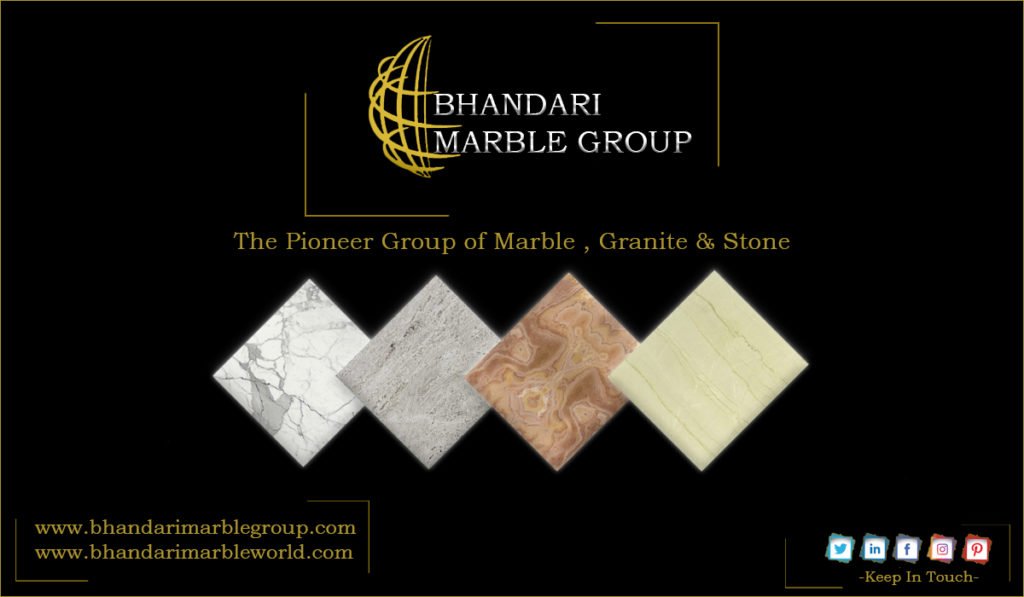 Add by Makrana marble stone Experts and Export team of BHANDARI MARBLE GROUP INDIA RAJASTHAN KISHANGARH
MAKRANA MARBLE IN INDIA BY BHANDARI MARBLE GROUP INDIA RAJASTHAN KISHANGARH