TAGS: Stoneexporter, Marbleexporter, Graniteexporter, Interiordesign
Choosing our Marble, Granite, Sandstone, Limestone, Wall cladding stone, Tabletops, Countertops, Landscaping, Handicrafts, Mosaic, Sculpture, Temple, Blocks, Tiles, Cobbles, Pebbles, Travertine
MARBLE
Marble is sometimes confused with granite, however, granite is an igneous rock derived from volcanic magma, not layered sedimentary rock. Granite typically has a pebbly or spotted color pattern, while marble usually has a wavy veined pattern. In the case of multicolor marble, this uniqueness can be quite pronounced, with distinct features blaring forth from every tile. This look of sophistication and glamor evokes the highest sense of elegance in a space. When polished, marble can be a dangerously slick and slippery surface. In kitchens and bathrooms where water is likely, this can be a problem, since these floors are unforgiving on bones and joints in the event of a fall. Use non-slip rugs in these areas if you are using highly polished marble, or opt for less polished forms of marble tile. ceramic tile, including marble, is notoriously cold underfoot. But like other hard flooring materials, marble also makes a very good base for radiant floor heating systems, in which hydronic tubing or electrical wiring is the work through the underlayment.
Top Brands of Marble Flooring
More important than the commercial brand of the company is the type of marble you are buying. Here are some of the better-known types of marble use in residential settings:
Carrara marble: This is the most common type of marble, quarried in the Carrara region of Italy. In color, it is grayish-white with soft, feathery gray veining. It is by far the most common type use in flooring applications since it is fairly economical.
Calacatta marble: This marble falls at the other end of the spectrum, as the most luxurious and expensive, thanks to its rarity. Although it is similar in appearance to Carrara marble, it has much darker, thick veining patterns over a bright white background. There is also a variation with very beautiful gold hues in the veining. Calacatta marble comes from specific quarries in the Carrara region of Italy.
Statuary (statuario) marble: This is also similar in appearance to Carrara, but it has a more translucent white background and more dramatic veining, which gives it a more luxurious feeling.
Emperador marble: This type is quarried in Spain, and comes in various shades of brown, with irregular veining.
Crema Marfil marble: Also from Spain, crema Marfil comes in many color variations, with the most common being beige or yellowish with veining that varies in intensity.
Talathello marble: Sometimes called silver beige marble, this variety quarried in Turkey has a light grey background with irregular vein speckles of silver or beige.
Levadia black marble: This is a very striking black marble from Greece, with smoke-like light gray veining. It is not often used for floors but makes a very striking statement when it is.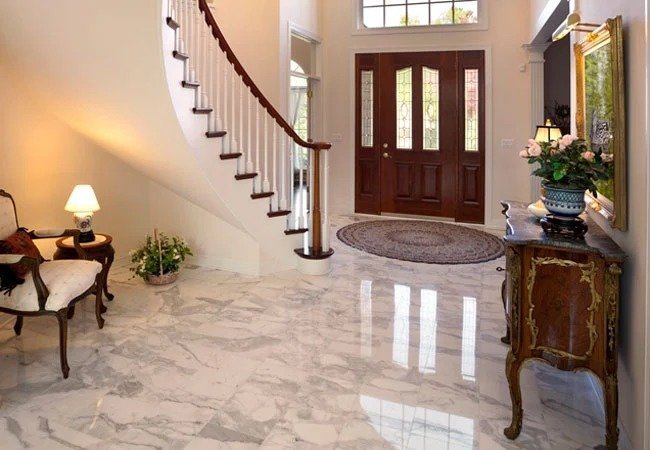 Marble Flooring Cost
Marble floors typically cost $10 to $20 per sq foot or materials alone, with some specialty marble running as high as $40 per square foot. Ceramic tile is typically about half the cost of marble, although the cost of installation labor is fairly comparable. National statistics show that professional installation labor adds $3 to $7 per square foot. The installation will cost more for jobs requiring complicated layouts or lots of cutting; the labor cost is lower if the layout involves a simple layout of square or rectangular tiles.
Maintenance and Repair
However, unlike ceramic tile, marble is fairly porous, so you shouldn't allow water to puddle and stand on the surface. This means that it can have a chemical reaction whenever it comes in contact with acidic substances. This can include a wide variety of foods, sauces, beverages, and cleaning products. Unfortunately, the discoloration stains that come from these materials are usually permanent.
Landscaping
How we maintain a great range of quality landscaping materials Responsible for sourcing all our landscaping materials, ensuring they meet our customers' needs. Fresh back from international stone and porcelain trade fairs in Italy, and supplier visits in the UK.
What are the main things you look for when sourcing garden materials for?
When we choose and monitor suppliers, we're always thinking about three things.
The first is value; finding products that offer excellent value for money whilst meeting our customer's needs. The key to this is understanding our supply chain and each product's technical specification so that we can ensure quality is good and prices are fair. This also includes thinking about the wider impact of production.
Secondly, we expect our suppliers to be reliable; this means holding good stock levels so they can be responsive to demand. In the last couple of weeks, for example, we have been talking to our fencing suppliers to make sure they have sufficient stock and manufacturing capability to cope with any severe weather this Autumn or Winter.
Finally, our aim as a company is to always offer our customers plenty of choices. We know it's really important for landscapers and home-owners to put their own stamp on their garden project, from the design and size format of paving, to different laying methods. We are looking for suppliers who can fulfill a whole range of these needs and cater to different styles and budgets.
There are so many new products on the market every year. How do you decide which are right for customers?
The main thing is constantly communicating with our customers. We always encourage feedback as it's so important to hear how they're finding products and what else they need. We also keep up to date with current trends by visiting trade shows and exhibitions, following the media, and leading figures in garden design and landscaping. The other thing that is unique is that we have our own installation teams. This means we have first-hand feedback on how products are working. Being an independent business means we can respond to these ideas and demands very quickly.
How do you know if a landscaping product is a good value?
Of course, like anyone, we like to get the best deals we can. However, the lowest priced materials often seem competitive but are not of equivalent quality. When comparing prices for landscaping products, it's worth being aware of some of the more common issues and deciding if these are things you're prepared to compromise on. We've listed some of these below.
Product What we look out for in cheaper products What you'll find in BHANDARI's range
Natural Stone patio packs · Calibration; Non-calibrated slabs are more difficult to lay because the slabs are of different thicknesses. This can add a lot of time to a job.
The thickness of stone; thinner stone is more likely to have breakages and can be especially tricky if you're having to arrange replacements through an online supplier.
Squareness of edges; edges can be found in cheaper packs of hand-cut sandstone. They can cause problems with installation, take longer to lay, and result in a less professional finish.
Colour-variation and riven finish; slabs with an excessive variation or riven finish tend to be rejected from traditional patio packs and turn up in the cheaper packs imported from India.
Packaging; with more expensive packaging likely to reduce the number of breakages, it is often worth spending a little more on well-packaged products to save time and money in the long run.
Sandstone
Through our close work on quality issues and striking the best deals with our natural stone suppliers, BHANDARI's Trade Packs have developed a reputation for being excellent quality and value for money. Our slabs are calibrated to either 22mm or 25mm, and if you do happen to have any broken slabs in Trade Packs we will replace them straight away.
Porcelain · Colour body; always look to see if the colour of the design can be seen throughout the body of the tile. This can make a real difference to any exposed edges, especially if you are them.
Firing temperature; cheaper porcelain can be fired at the standard porcelain temperature of but for an insufficient length of time. Instead of an incredibly durable product, this can result in slabs cracking within a relatively short time and picture-framing because the porosity levels are too high.
Design; though it may not be an issue for some customers, the designs on lower-cost porcelains also tend to be more basic. And there can be more pattern repetitions, which may be more noticeable with bolder designs.
We source our Contemporary Porcelain range from Italy and Spain, the two biggest quality porcelain producers in the world. For our Contemporary Porcelain, all our tiles are full colour bodied, and some have up to different tile prints for one design, creating a much more natural look when laid.
Composite decking Internal structure; we're starting to hear about problems with some composite decking suppliers where the deck looks the same on the outside, but the manufacturers are saving money on materials by using a thinner wall inside the board. This reduces the life expectancy of the board and makes them more likely to move and warp in warmer weather.
Saige Rustic Composite Decking in Walnut; We've used a reputable supplier, Saige, for a number of years now. Their composite boards have a tough internal structure, something we're not prepared to compromise on. Saige is so confident in their quality they offer a year product warranty.
Fencing Strength; there can be a big difference in the quality of a fence panel that costs compared to a one. Cheaper panels may only have three or fewer vertical batons to support them and be more vulnerable in the wind.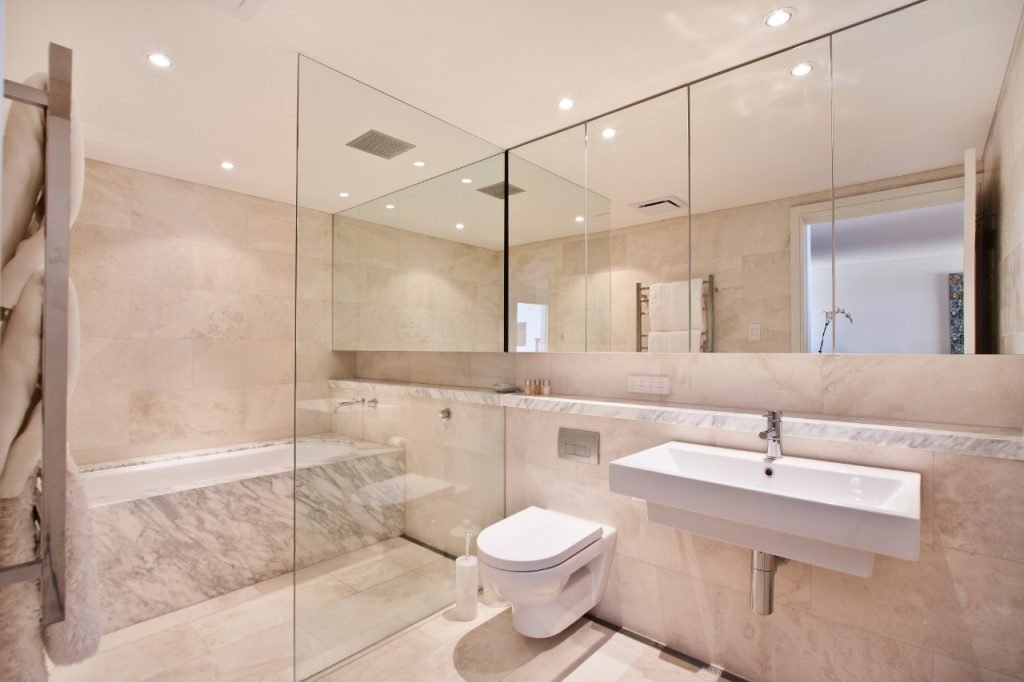 What sort of changes are BHANDARI customers likely to see in the next six months?
We're constantly reviewing our product range to give our customers more choice and push for higher quality at the best prices. For next year, you might see fencing panels produced with more automated manufacturing processes, and improved quality control to remove warped or heavily knotted panels. Having seen what was on offer at the stone and ceramic shows in Italy this season, we're also hoping to introduce some new designs.
Pearl White Leather Sandstone
We're so pleased to be introducing a truly individual flamed and sawn quartzitic Indian sandstone to our BHANDARI Contemporary Natural Stone Collection this season. We think you'll love Pearl White Flamed and Leather Sandstone, a smooth natural sandstone paving, as much as we do. Maybe on the horizon and in these uncertain times, some may be sitting back waiting to see what will happen. Whatever this summer holds, we will still want to enjoy our gardens. So we are determined to continue bringing new natural paving stones to our collection so our customers can enjoy a great choice and really add that wow factor.
Indian sandstone paving
Pearl White Flamed Sandstone
Pearl White Flamed Sandstone has a predominantly beige colour with subtle veining that adds character and retains its colour well over time. Available in the, these paving slabs have sawn sides with a flamed finish for consistent texture. Pearl White Leather Sandstone is similar in appearance to the Flamed Sandstone but with a smooth, leather finish. It is available in a contemporary any size format, perfect for a linear laying pattern. Pearl White Leather Sandstone is also available in matching sawn sandstone setts and, which will complement natural stone and porcelain schemes equally well. We love its neutral tones, variety of size formats, contemporary appeal and Hardwear ingredients finish. Pearl White Sandstone has huge versatility and will add a statement to any garden visited by some of our granite, limestone, and slate suppliers in Southern India to take a close look at their latest production methods and improvements in working conditions. In this blog, we'll be asking Cliff about what he learned from the trip.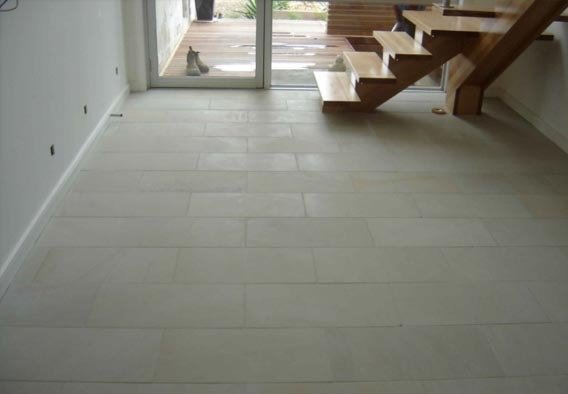 Why the visit to India?
Indian natural stone has long been a favorite choice for garden paving. The Indian market offers us a huge range of characterful stone for every style, from our popular Natural Sandstone Trade Packs to contemporary options like sawn Black Granite or Pearl White Sandstone. With so much competition in India's stone regions, suppliers are under constant pressure to keep prices low. Over the years we've been importing natural stone, we've found it's really important for us to personally visit the factories and quarries it comes from. Doing this allows us to work with suppliers to make sure our products are of the best quality and ethically produced. The good news is that every time we visit India, we see improvements to working conditions and facilities in the whole of the supply chain, from the processing factories right through to quarries.
How do you make sure BHANDARI natural stone is high quality?
Visiting the quarries and factories gives us the opportunity to scrutinise the facilities and quality assurance processes at each stage of the supply chain, right back to the source of the stone. We can also make sure our existing and future suppliers understand the high quality we expect for our customers. Here are some of the different processes our stone goes through and what we look for when we work with our suppliers.
GRANITE
Black Granite: our Black Granite comes from the Andhra Pradesh region where huge blocks are removed from the quarry with explosives.
Granite in India
These are then split into more manageable pieces using cutting machinery. The manufacturers check the quality of the stone is good enough to cut into sheets for paving. Those blocks that are good enough are taken from the quarry to the processing factories where they are cut into sheets using a rotary saw like the one below.
Granite blocks are cut into sheets
Machine saws cut the sheets into slabs of specific sizes which are then hand flamed. As well as creating a beautiful textured finish, flaming helps to show up occasional structural weaknesses in slabs that can then be discarded.
How do you make sure BHANDARI's natural stone is ethically sourced?
At BHANDARI, we're committed to improving the lives of those who produce our natural stone paving. We aim to source all our products according to our Ethical Trade Policy. We expect our suppliers to not only comply with local labor regulations, which cover issues like child labor, but also the internationally recognized Ethical Trade Initiative Base Code. We also believe that treating suppliers fairly is key to improving conditions right through the supply chain. And it makes good business sense. This means we actively work with our suppliers to address improvements and always pay them on time.
Our relationships with suppliers are key to improving quality and working conditions
When we visit stone factories and quarries, we are able to ask challenging questions and look for a genuine investment in working conditions. On our India visit for example, we inspected facilities, health and safety risks and working hours. We also looked at whether staff are being paid a fair wage and are part of a government-regulated union. In remote processing plants where living accommodation is provided, we'll see if this is suitable too.
Black granite paving slabs being moved in factory
We look for a genuine commitment to improving working conditions for stone workers. Compared to our visit three years ago, we noticed a real improvement in working conditions. Factory and quarry owners seem to be more aware of what the European market expects. What we also noticed in Andhra Pradesh and Telangana, was the number of schools and children in school uniforms everywhere. Education is so instrumental in eradicating child labor; it was really positive to see this reflected in the attitudes of our Indian suppliers and on the ground in communities.
What else do you learn from visiting suppliers?
Over years of personally visiting natural stone suppliers, we've learned so much about sourcing quality, ethical stone. Each visit to a supplier is an opportunity to develop our knowledge and keep improving the quality of our products and our impact as a business. We look forward to future visits in the new year New granite options for your garden
Arctic Mist Natural Granite
This Spring, we're excited to be adding three new choices to BHANDARI's popular Natural Granite range. Black Granite, Arctic Storm, and Arctic Mist are all hard-wearing, versatile stones and will bring something unique to any back garden: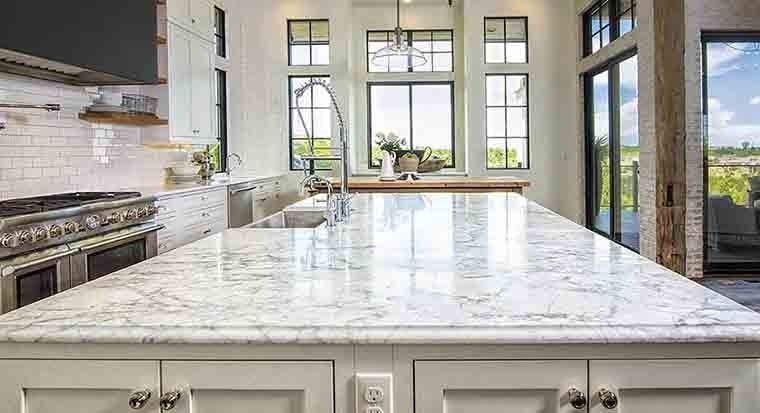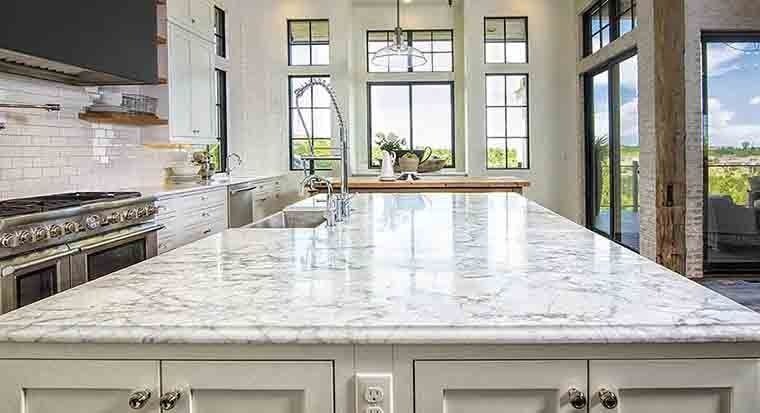 Natural Granite Arctic Storm
Arctic Mist Granite: this stone has a light grey colour with smokey veining. Available in every size format
Arctic Storm Granite: a stunning natural stone, this has dark grey colour with white streaky veining. The every size format really shows off its character
Black Granite: is a consistent dark graphite colour throughout. It retains its colour well. You can choose from three standard Contemporary, a linear plank format and matching sawn setts. Due in stock from early March.
All the new granite paving is every thickness with sawn sides and a flamed surface. Mix and match them to give a contemporary look. The black granite setts will define edges or features beautifully. We expect these to be popular when used alongside our porcelain paving as well.
Just a reminder that we offer a professional pre-sealing service for all-natural stone. Although granite is really durable, we highly recommend sealing it with a breathable sealer to prevent installation problems. We can take away the hassle and worry of doing this yourself and pre-seal your stone with Dry-Treat Stain Proof ready for laying straight away.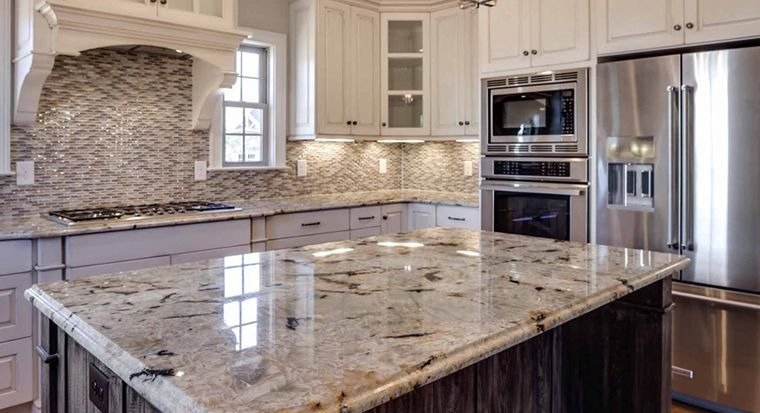 LIMESTONE AND SLATE
Limestone and slate: as these are sedimentary rock, they are split between their natural layers, rather than sawn. The manufacturers at the quarries look for these natural split lines and then sort the stone according to quality, with the densest stone being the highest quality. Below are higher quality pieces of Copper Slate that have arrived from the quarry. Poorer quality, less dense stone is more likely to have hairline cracks and be prone to breaking in transit and delaminating over time. When we visit suppliers, we work with them to make sure they reject this type of stone from our orders, although much of it inevitably ends up elsewhere on the UK market. The split sheets are transported to the factory where they are sawn into slabs.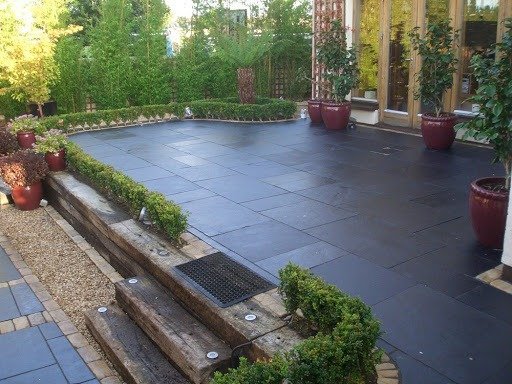 Cutting machinery for slate paving
While our slate is naturally riven, some of our limestone like Antique Yellow Limestone has a honed, brushed, and tumbled finish. We were pleased to see our suppliers have recently been investing in their machinery for this, like this brushing machine.
Brushing machine for limestone paving And this new tumbling machine.
Honing opens the pores of the stone and brushing gives a softer texture, changing the color tones vary slightly. Because our natural stone tends to be used outside, we ask our suppliers for a fairly lightly brushed finish so it's not too smooth. Tumbling also softens the slab around the edges too.
How do you make sure BHANDARI's natural stone is ethically sourced?
At BHANDARI, we're committed to improving the lives of those who produce our natural stone paving. We aim to source all our products according to our Ethical Trade Policy. We expect our suppliers to not only comply with local labor regulations, which cover issues like child labor, but also the internationally recognized Ethical Trade Initiative Base Code. We also believe that treating suppliers fairly is key to improving conditions right through the supply chain. And it makes good business sense. This means we actively work with our suppliers to address improvements and always pay them on time.
WALL CLADDING STONE
Natural Stone cladding is the decorative covering made of real stone on the wall. Natural stone Materials used for cladding like limestone, granite, sandstone, slate, veneer, quartzite, or light in weight veneer.

What are the benefits of Natural stone wall cladding?
In our factory outlet showroom available in multi finish 360 degrees 500 types of variety of colors, fine textures and bold patterns, natural stone wall cladding is the best way of adding the beauty of elegance and so long-lasting wall panels to your home villa. Natural stone wall cladding acts as a protective covering on walls and aids in insulation or maintaining the temperature of your home and villa also.
Where can you use Natural stone wall cladding?
The latest decor trend is slowly gaining popularity in Natural stone wall cladding all around the World so home villa hotel Resort office and projects. So You can use it to decorate any setting, big or small, and make it visually arresting to your home. Our stone expert team five best wall cladding ideas for your home.
Natural stone cladding turns this space into an aura of calm wall
With an interesting interplay of shadow and depth, this stone wall cladding steals the limelight and beautifully contrasts with the lighter hues in the home and villa. Natural stone wall cladding in the kitchen, bathroom, and bedroom to spice up space.
Why should the lobby be left out? You can opt for the lobby in whites and so lighter colors, while still adding stone cladding to liven the lobby. Natural stone is a so interesting way of breaking the monotony in the lobby.
TABLE TOPS
With so many different varieties to choose from, selecting a modern dining table top can become quite challenging. Moreover, each tabletop material has its rewards and limitations. But the most important factor to consider while pitting a contemporary marble top with a traditional carved wooden one is how functional will it be, given your dining habits.
There are many, many advantages to marble, and that's why it's such an enduringly popular material.
Beauty is definitely at the top of the list of advantages of marble. Nothing can really compare. A marble dining table or end table will complement just about any décor and be an eye-catching conversation piece for guests.
A marble is durable if it is cared for properly and consistently. With proper care, it just may outlast every other piece of furniture in your home!
It will never really go out of style. Notice how even antique pieces of marble furniture never get Marble is a surefire addition to your home that you won't need to change or replace, and it is unlikely that you would ever want to.
Marble table tops have never been more popular in the hospitality industry – and why not; marble is a beautiful, tactile natural material; it is resistant to heat and, if you choose carefully, can also be reasonably priced. It has a satisfying cold feel, and comes in many types, each with its own distinctive appearance. Marble table tops are available in a wide range of standard shapes and sizes and are also often available in bespoke sizes and shapes. Almost all marble tops have a depth of 20mm (the standard thickness of cut marble sheets) and there are a number of edge profile options. As with any natural material, every marble table top will be unique – sometimes there are considerable differences between marbles even from the same quarry. Marble tabletops are porous, so need to be correctly sealed (or lacquered). In use, they need to be carefully protected from staining, etching, and marking.
Marble edge profiles
White marble tabletops Carrara, Calacatta & Arabescato. Most marble tabletops in the hospitality industry are mainly white; of these, most are Carrara marble. But there are increasingly well-known alternatives – Calacatta and Arabescato. All three of these come from the same region in Italy.
As a general rule of thumb (and in order of price):
Carrara marble typically has milder, muted markings, often on a greyer background.
Arabsescato marble generally has more contrast between a whiter background and darker grey markings, but on a smaller scale than Calacatta.
Calacatta marble is also high-contrast, but on a larger scale to Arabsescato. It can sometimes also have a more ivory hue. Of the three, it is the most expensive and also the type with the greatest variety of patterns between tops.
Fixing marble table tops to bases
Marble tabletops cannot be directly fixed to table bases, which are normally connected together with screws. So a fixing plate (usually of MDF or plywood) has to be glued to the underside of the top. These fixing plates need to be big enough for the 'spider' (ie the top of the table base) but not too big to be visible to diners. If the tables are for outside use, the fixing plate must be of a waterproof material (usually water-resistant MDF or marine ply). Read more about connecting tabletops and bases here Heavy tops, not least of marble, should not really be paired with a flip-top base; the mechanisms on the base are easily worn-out or broken as a result – they are also easily unbalanced.
COUNTERTOP
Consider curving the edges of your marble countertop
Besides its natural beauty, there's a reason marble has historically been so popular for sculpture: It's easy to work with tools. Add modern computer numerical control milling machines to the equation and almost anything's possible for kitchen decorating.
Maintain your Marble Countertops by getting a sealed Finish.
Finishing Marble Countertops with a penetrating sealer is essential for long-term performance. Acids will still etch the surface, but if the Countertop has a honed finish, an etched mark can usually be removed by scrubbing with a Comet paste using a Scotch-Brite pad.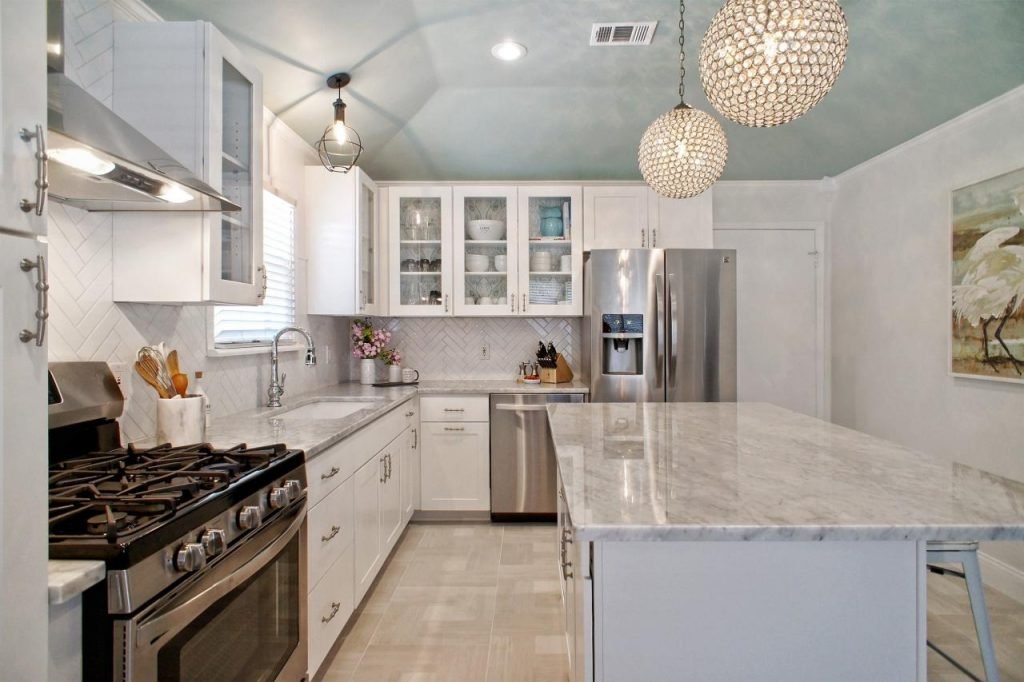 Granite countertops are the kitchen work surfaces that all others measure themselves against and for good reason when you consider how it very useful. All granite And Marble Bhandari is the largest fabricator and installer of stone countertops. Installing granite countertops in residential applications is relatively easy as qualified companies can do it usually in 1 week. First, existing countertops are removed, then, a template of the new material is taken and fabricated, and finally, the granite countertop is installed. Most granite countertop materials or slabs are displayed vertically on what's called a frame. It may be difficult to visualize a horizontal surface-displayed vertically. It is recommended to have your kitchen layout in order to coordinate the available slabs along with your available sizes and matching the veins if there are any. We recommend visiting the slab yard shortly before your kitchen cabinets go in.
Granite Countertops
There are two types of kitchen sink cutouts. The first option is dropped in and the second is under-mount. Under-mount is more expensive but easier to use. Most wholesalers will not quote you an actual price. You will have to get a price from your fabricator. Slab yards will tell you a price range in terms of low, medium, high, exotic, and high exotic. To most consumers, these are meaningless. However, your fabricator will be able to translate this into an actual quote depending on your kitchen. There are risks involved by the fabricator in carrying the slab and they will have to absorb the waste of cutting. You may also have some leftover pieces from your kitchen countertops. You can use these leftover pieces as a cutting board and/or depending on the piece, you may frame it and use it as an art piece in your kitchen.
MARBLE

HANDICRAFTS
EXPLORE A HUGE VARIETY OF HANDICRAFTS:
The fame of Rajasthan is also known for the great Rajputana Culture. Rajasthan is famous for its history and excellent art and architecture. And when talking about art, one of the famous art of Rajasthan is Marble Handicrafts. Blend of colors and exclusive intricate designs the Marble Handicrafts are the lifeline of Rajasthani tradition and culture.
The era of marble crafting started from an early age or can say when Mughals ruled India. In that period the Mughal Emperors trained and skilled the craftsmen in the crafting of marble and later on, they were adored by Rajputana Rulers. And most of the Rajputana rulers were from the land of Rajasthan so in later time Rajasthan becomes the hub of Marble Handicrafts.
DECORATE YOUR SPACES WITH HANDCRAFTED INDIAN ART:
There are many types of marble found in India, but Makrana marble is one of the finest qualities which are found in Rajasthan. Major of the marble handicrafts in Rajasthan are made from Makrana Marble. These marbles are of very good quality and handicrafts made from this marble are the best types.
There are numerous types of Marble Handicrafts present that are adored all over the world. Marble Vases, Marble Lamps, Marble decorative, Marble Artifacts, Marble Pooja Ghars, Marble Paintings, Decorative Marble Pen Stands, etc are the handicrafts that are used everywhere. With respect to the types, there is something more interesting about the marble handicrafts and that is carving and crafting.
The makers of "Marble Handicrafts" are highly skilled and professional. First, the stone is carved, sometimes with hands and some time with machines. But still, for some artifacts, the craftsmen use their hands to create engraving on the surface. And the beauty created by hand is mesmerizing, it is beyond the words.
EXPERIENCED CRAFTSMEN:
The next thing that comes is the painting of these handicrafts. Again painting is done by highly skilled craftsmen. With fine brush strokes and glossy colors, the painted Marble Handicrafts becomes a beautiful piece of art. The finely detailed color gives a lively touch to the handicrafts. Also, the paintings on the marble surface involve traditional art forms.
There are many painting styles which you can see on these Marble Handicrafts. You can see beautiful Madhubani paintings with pretty colors. The core traditional Rajasthani style Bani-Thani paintings can also be visualized on different marble lamps. There is stonework also which is complementary to it.
The stonework is the assembling of beautiful stones stuck on the surface. The stones can be Kundan, gemstones, or colorful glass stones. After painting the surface of the marble handicrafts, to enhance the beauty of Marble Handicrafts these stones are engraved with the paintings. The stonework gives an elegant and classy finish to the product.
Decorating a home with classy marble artifacts is always a good option. If you are not from Rajasthan or finding a way to involve this beautiful product in your adornment then you can search the option online. The Marble Handicrafts are the soul of Rajasthani Culture which showcases the richness and beauty of traditions.
MARBLE MOSAIC
Be bold in your decoration decisions with our marble tile mosaics. Soft blues, earthy tans, and clean greys help you craft the mood you want in your kitchen or bathroom. Use these stone tile mosaics over large areas or draw the eye by using them as accent pieces. Our mosaic tile lets you choose from subway tile, hex patterns, organic cobbles, or timeless herringbone to get the look you deserve. Marble mosaics are a rich ornamental element and represent an exquisite taste for detail and harmony. Historically, the mosaic technique has a great artistic tradition. It was generalized in the different ancient cultures settled on the shores of the Mediterranean Sea. Its golden age developed during the Roman and Byzantine empires, of which we are heirs. These pieces decorated floors and walls in thermal baths, luxury villas, ancient commercial establishments, and public buildings. The most precious mosaics with smaller tesserae were destined for projects with a more significant economic budget.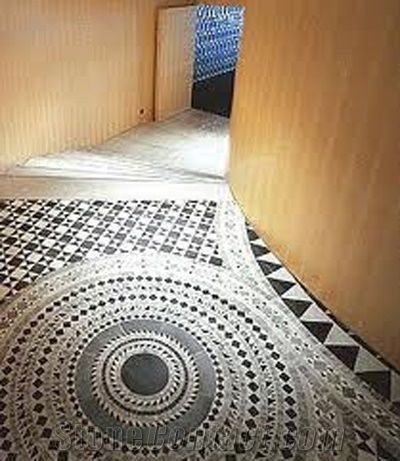 Mosaic tiles are more of a style than a material. Any type of tile, ceramic, porcelain, stone, or glass, for example, can be arranged in a mosaic pattern. The tiles are typically small for the greatest impact on the design. There are limitless colors, patterns, and designs to create with a mosaic technique. A mosaic is a pattern or image made of small regular or irregular pieces of colored stone, glass, or ceramic, held in place by plaster/mortar, and covering a surface. Mosaic today includes not just murals and pavements, but also artwork, hobby crafts, and industrial and construction firms. Mosaic, in art, decoration of a surface with designs made up of closely set, usually variously colored, small pieces of material such as stone, mineral, glass, tile, or shell.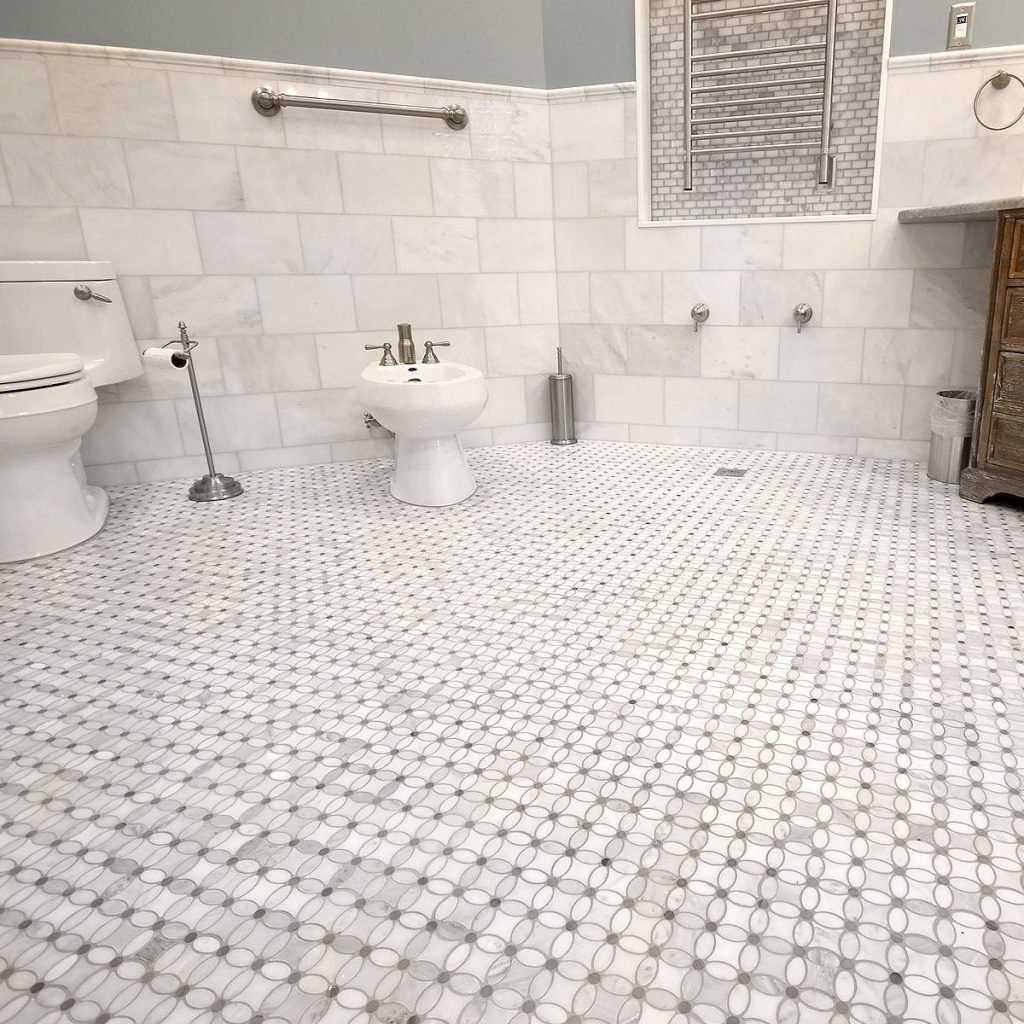 Mosaic tiles are some of the best tiles that are available in the market. Made of natural stones mosaic tiles never fail to amaze the tile lovers of the world. Homeowners prefer mosaic tiles for their soothing color, exciting finish, and other attributes. But what makes mosaic tiles such a great piece of art is their durability. It is ultra-durable and can withstand pressure like no one else. That is why for centuries it has been the main choice of the artisans when they were deciding on which tile to use for royal architectures. Altogether, it's a great tile to go with any house- anywhere.
MARBLE SCULPTURE
A sculpture-like marble because, while relatively soft and easy to work when first quarried, it becomes extremely hard and dense with age, and is also available in a variety of shades and patterns. Marble sculpture is the art of creating three-dimensional forms of marble. The sculpture is among the oldest of the arts. Even before painting cave walls, early humans fashioned shapes from stone. From these beginnings, artifacts have evolved to their current complexity.
Marble sculpture is the art of creating three-dimensional forms from marble. The sculpture is among the oldest of the arts. Even before painting cave walls, early humans fashioned shapes from stone. From these beginnings, artifacts have evolved to their current complexity. Our high level of expertise, know-how, and high-tech machines, allow us to have absolutely no limit to our production capabilities. All the above, combined with the special attention we give to the unique needs of our every customer, is the main reason why more and more customers are choosing Bhandari marble group every day for their projects.
"Our highest priority is listening to you and your needs, paying attention to details, and going beyond expectations so that you feel secure and ultimately rewarded by trusting in Bhandari. We are interested in building up a long-term relationship with each business that trusts in us and we refuse seeing customers as a one-time order".
MARBLE TEMPLE
We are offering a wide range of handcrafted marble temples to our reliable customers at sensible prices. We manufacture and export a wide range of Marble Temple such as Marble, Midland Hindu Temple, White Marble Temple, and Marble Ram Durbar Temple which not only shows a Hindu mythology but also garnish the interiors of the temple. These temples are carved exclusively by the expert team. These are made up of pure, marble which provides a sense of purity and a place to worship with love and dedication. These temples consist of a wide area for placing various statues inside it.
MARBLE TEMPLE WORK BY BHANDARI MARBLE
WE ARE OFFERING AN ELITE SCOPE OF VALUE GUARANTEED TEMPLE WORK CONTRACTS. THE GIVEN ITEM IS MADE FROM THE BEST GRADE MARBLE AND CONTEMPORARY INSTRUMENTS ACCORDING TO THE SET PATTERNS OF MARKET
MAKRANA CARVING TEMPLE GATE DESGING MARBLE DEALERS & TEMPLE CONTRACTOR WORK, MANDIR IN INDIAMarble Temples – Stone Temple, Beautifully Carved Marble Temple, Marble Pooja Temple, and Marble Temple in Golden Work
Manufacturer of Marble Temple Work – Marble Temple, Cad Design of Marble Temple, Carved Marble Temple, and Designer Marble
Marble Temple – Marble Indoor Temple Wholesale Manufacturer, Supplier, Exporter.
MARBLE TEMPLE WORK BY BHANDARI MARBLE GROUP
The most efficient work has been done on Carved Temple and White Marble Temple to make it. The genuine quality of material used. This Marble Temple Work has been made by our team in Jaipur in the famous Veer Hanuman mandir, India,, Rajasthan
• Exquisite Marble Temple for Pooja Room.• Buy Hand Made Pooja Mandir in Translucent White Marble with Intricate
• Marble temple work from Bhandarimarblegroup
• Buy Hand Made Pooja Mandir in Translucent White Marble with Intricate Onyx Art Work.
BHANDARI MARBLE GROUP
MARBLE TEMPLE
MARBLE HOME TEMPLE ITEM IS OPEN IN VARIOUS SIZES, COMPLETES AND MODIFIED CHOICES IN ORDER TO SATISFY THE REQUIREMENTS OF CLIENTS
MARBLE TEMPLE CARVING WORK
Bhandari Marble Group giving Carving Work to our customers in Makrana, Kishangarh, Jaipur, Rajasthan, India. Bhandari marble group is a specialist in Temple, Masjid, Gurudwara, and Church Architectural Work from Design to developed in Makrana Marble.
MARBLE POOJA ROOM
We offer a wide range of exquisite marble temple for pooja room that makes beautiful your home and your life. Our quality of work is available at the best price in different sizes and designs.
Marble Pillar & GATE
WALL PANEL DESIGNS, JALI WORK, MARBLE PILLAR, MARBLE PALKI SAHEB & DECORATIVE THINGS FOR INSIDE OUTSIDE PLANS.
MARBLE BLOCKS
Bhandari Marble Group is the best Marble manufacturer supplier In India which Provides marble for Residential and Commercial homes, villas, hotels, projects at the best price around the world. Bhandari Marble Group has an exclusive range of marble that is the 2nd best in the world and affordable for installation purposes. For building a house the entire big Industrialist, Architects, Interior designers, Builders Marble slabs, and marble blocks are a perfect choice for home villa, hotels, offices, and projects. The colorful and white marble adds elegance and creates tranquillity in the atmosphere.
Block classification
Once each block is extracted from the quarry, these are classified based on certain quality criteria, such as:
Block size
Tones
Amount of streaks: the lower the number of streaks, the higher quality, and better classification.
Cleanliness: clean materials are those with no stains
Cracks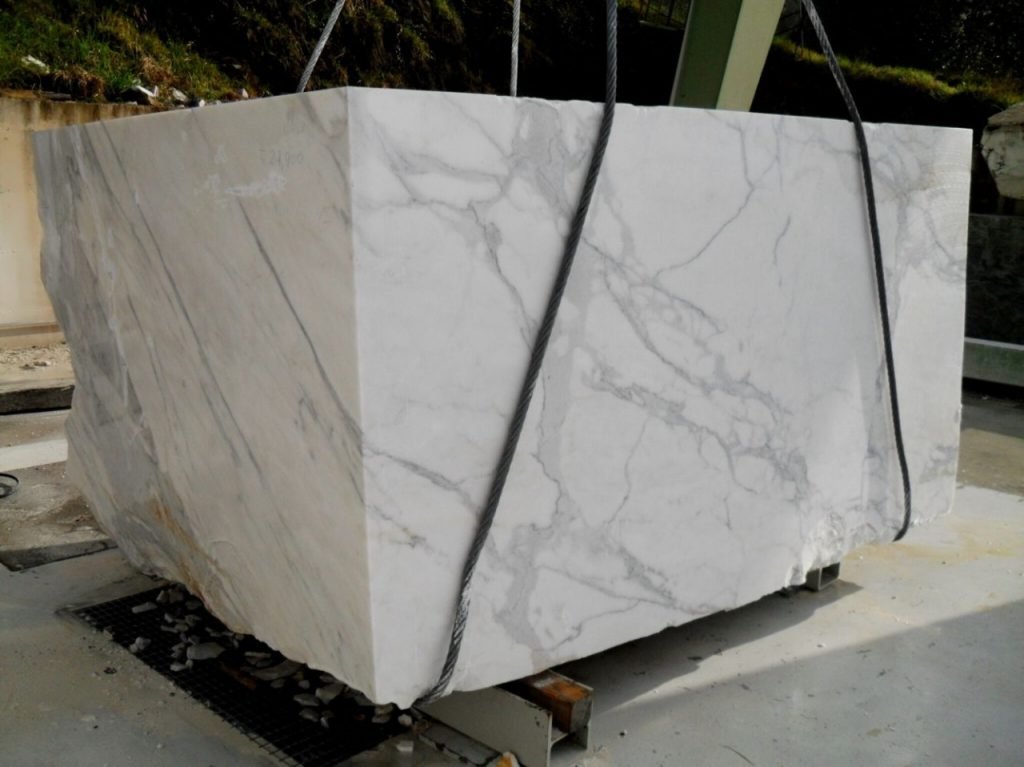 Arrival and unloading of marble blocks
Once the blocks have been extracted from the quarry, they are transported by lorries to the manufacturers for processing. At each production center, the blocks are unloaded and classified in the block's yard prior to being sawed. Due to their large dimensions and heavyweight, the blocks need to be moved and handled with cranes and specific machines, both during loading/ unloading and during processing. Blocks are generally stored outdoors in the block yard until the next phase: the marble processing phase.
Marble block cutting
In the case of highly irregular blocks, cutting performance levels will drop, and therefore, there will be additional costs. For this reason, we use block cutters instead. Block cutters are equipped with a large diameter diamond saw blade to cut blocks in a vertical direction. These cuts are made in both directions. At the same time, these also include a further horizontal saw blade to cut the strips once the right vertical thickness has been achieved. Once the strips are obtained, these are processed in the cutter to obtain the desired measurements.
MARBLE TILES
Once installed, routine maintenance of a marble tile floor is relatively easy—it requires the same kind of sweeping and damp mopping you would do with a ceramic tile floor. However, unlike ceramic tile, marble is fairly porous, so you shouldn't allow water to puddle and stand on the surface. Standing water can penetrate the stone and discolor it. The biggest advantage of marble floor tile is that it instantly elevates the appearance of a space, giving it a regal bearing that is hard to imitate. And marble is available in multiple colors, and even in stunning multicolor mixes, providing flexible options for a variety of decorative schemes. Tiles can also be cut to rectangles, and triangles of varying sizes in order to create complex mosaic installations. Because it is a product of the earth, every piece of marble tile used in every single floor is one-of-a-kind; there is no other like it anywhere in the world. In the case of multi-colored marble, this uniqueness can be quite pronounced, with distinct features blaring forth from every tile. With more solid-colored marble, the color differences shifts are much more subtle and subdued, but your floor will still stand out with its own personality.
Marble tile is installed in much the same way as ceramic or any other natural stone tile. A layer of cement board (backer board) is first laid over the subfloor, then the tiles are glued down with a thin-set adhesive. After the adhesive dries, the joints between the tiles are filled with a cementitious grout. But unlike most ceramic tile, which requires only that the grout lines be sealed, marble requires that the entire surface be sealed immediately after installation, then every year or so after that.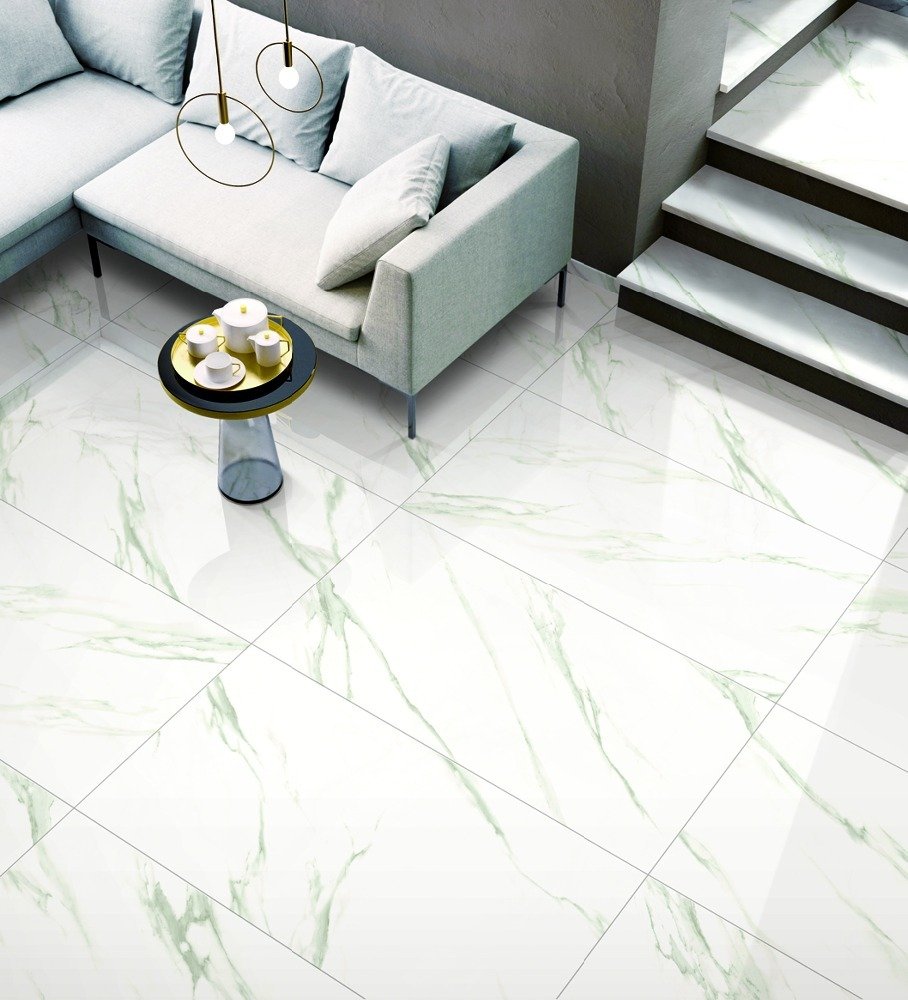 Marble vs. Porcelain Tile Flooring
Many of the same virtues found with marble floor tile can be achieved with porcelain tiles. While the subtle veining of marble makes for a completely unique floor, a remarkably similar look can be achieved by modern porcelain tiles, which now can be manufactured to realistically mimic a wide variety of materials, including natural stone and wood. While some people will be able to tell the difference, a porcelain tile floor can create a look that is very nearly identical—especially if a skilled installer has paid attention to laying out the tiles so the simulated veining patterns are convincingly random.
COBBLES
Marble Cobbles are mainly used in landscaping and path making. Cobbles stones are available in many colors and Designs. Various Price of Marble Cobbles And Tables are available. In addition to roads, cobblestones have historically been used to decorate buildings, walls, and fireplace hearths. And, while rounded, oval-shaped cobbles are what most immediately come to mind, they can also be square and rectangular. However, they always retain their rounded, irregular edges.
Cobblestones are rounded, water-worn stones used to pave streets. They were traditionally set in sand and sometimes bound with mortar. And there were many advantages to using them. Cobblestone streets did not develop ruts, nor did they get muddy or dusty, like dirt roads. The typical color variation of granite used for cobblestone is gray, speckled black/white, and pink. The alkali feldspar is what gives a distinctive pink color, and the number of crystals adds to the speckled appearance.
Our organization deals in a comprehensive assortment of Cobble Stones made of Natural stones like Granite, Limestone. These types of stones are used for making pavements and roads, Car parking area, Walkway, Pathway, Driveway Cobbles stones. Cobbles stones are widely appreciated for their physical properties such as hardness and resistance against weather. Along with this, we offer these stones in different colors, sizes, and textures. Generally used for pavements, landscapes, pool-side. They carry an all-side natural surface finish. Cobbles of Sandstone and Granite are available in ready stock. A cobblestone is smaller than a boulder and larger than a pebble. Cobbles are fireproof, need little maintenance, and no paint. The offered products are designed and developed under the visionary guidance of our professionals following international standards. These driveways can be availed by the customers in various sizes and shapes as per their requirements. Our offered range is mainly used in pathways of parks and houses.
Magadi Red Granite Cobbles stone
We offer a gamut of Magadi Red Granite Cobbles stone, which have a natural surface finish. It is used for paving purposes. They are bulky in size they can be used in all low, medium, and heavy traffic areas. These granite cobbles are available in variable sizes, these are sturdy, durable, fireproof, and require minimal maintenance. These products can withstand harsh weather conditions.
Features :
Fireproof
Minimal maintenance required
Good finish
PEBBLES
We provide cost effective solution for landscaping and decoration through our White Marble Pebbles. Our pebbles are widely demanded for various decorative applications of any landscape including homes, parks, aquaria and artistic monuments. We provide White Marble Pebbles from 10 MM to 80 MM.
We are offering Polished pure white marble pebbles. We also have off white marble pebbles that are used for decoration in gardens, around fountains etc.
In various size and shape
Top quality & competitive price.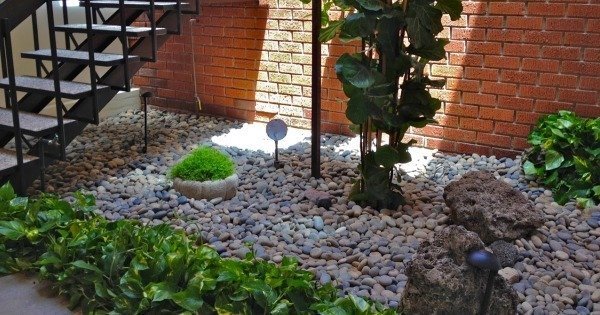 Here are some adjectives for pebble: next smooth, red idle, small but singularly sharp, particularly large or bright, colorless and very common, bright and singularly lustrous, smallest colored, dull unpolished, unused white, hard, useful, proverbial last, translucent tan, large or bright.
The natural variation in size, shape, and color of Mixed Marble Pebbles Mosaic tile makes it easy to enhance your home decor. The tumbled finish pebbles flatter existing home decor with the natural variety of cream, taupe, brown, and black marble. The durable surface makes it an ideal choice for water exposed and high use areas throughout the home, including a shower, or kitchen backsplash.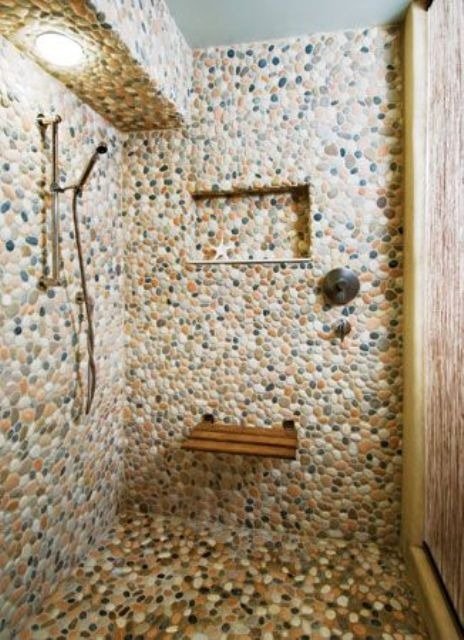 We are one of the prominent manufactures of Flagstone Pebbles to our customers. These products are available at competitive market price and in rippon color. These products are manufactured using high quality material. These products are available at different shape and sizes as per the needs of our clients.
Features:
Completely tested
Conventional prices
Widely used
appreciated
TRAVERTINE
How durable is travertine stone?
Travertine stone is Mother Nature product and as other Natural stone it is Very Durable, Which Can Add look, lasting and Value to Your Home villa Hotel Resort Mall Tower office and projects. . All you need to do is to give them good care properly. For more details contact our expert team or visit our website.
What is the price of travertine stone per square foot?
Like other natural stones, it is a durable type of Natural stone. it's less expensive than Italian marble. Travertine stone costs anywhere from ₹200 to ₹300 per square foot, with the average cost of about ₹250 per square foot, prices are subject to size, thickness, color, and finishes also.
Is travertine the same as marble?
It is very confusing sometimes known as travertine stone or sometimes travertine marble; these are the same Natural stone, travertine beauty matching as a type of marble, not stone. The Travertine is characterized by pitted holes and troughs in its surface and many colors.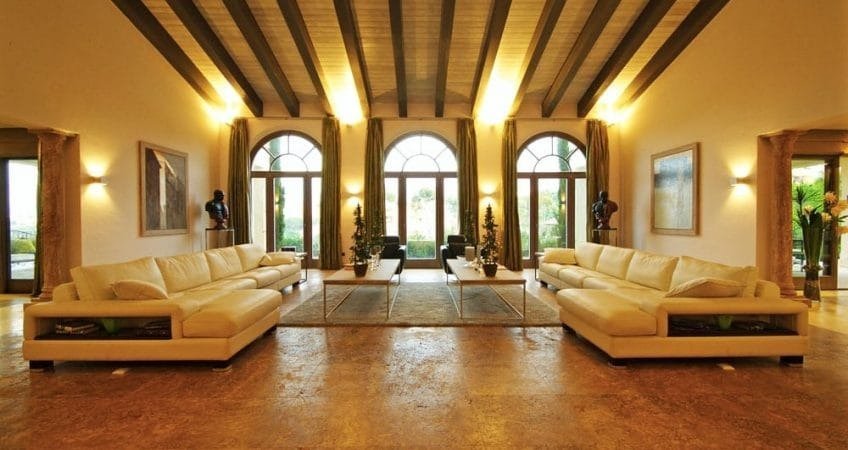 Why Architects, Interior Designers, and Engineers record Travertine marble? Travertine is a most beautiful, Cozi and Charming look Natural stone, water, and moisture resistant. All types of polish and finish add extra beauty to this stone. Low price than other marble can prefer travertine as Elevation Decoration stone. As a Mother Natur product easy to maintain and unique look make it the perfect choice for Architects Interior designers and Engineers. Travertine is as good for indoor as outdoors and wall cladding stone.
What is the most popular use of Travertine?
Is travertine good for patios?
Travertine stone is best for wall cladding, Elevation, and Decoration applications, travertine stone is perfect for the bathroom, kitchen, patios, pool surrounds, and staircase tv wall. They can also be used as a design element to the home Villa.
Is travertine Still in Style 2021?
Most Architects, Interior designers Engineers Builders Hoteliers Developers Clients, and Customers are expected to choices Travertine tiles as Flooring Elevation Decoration and wall cladding stone. As other Natural Stone Travertine never out of fashion and always heavy demand and never out of fashion in 2021.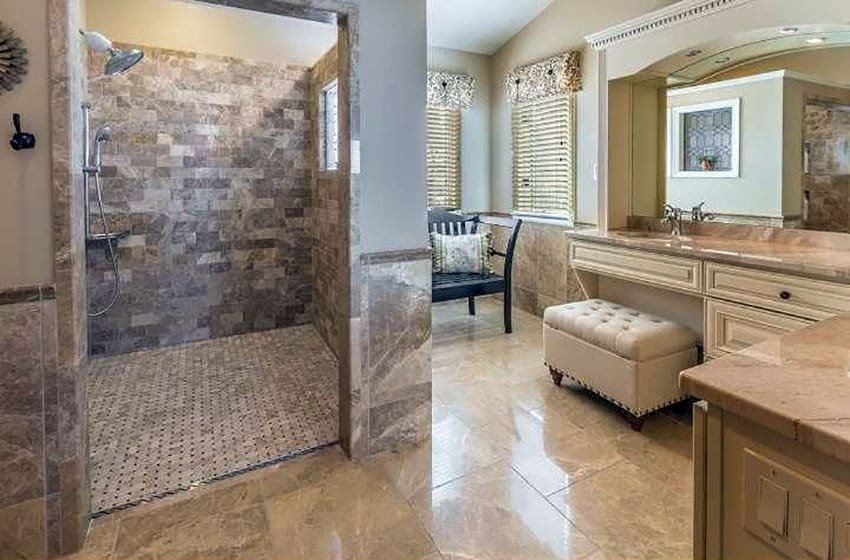 What colors are available in Travertine stone? Travertine stone is easily found in beige, cream, white, silver, grey. Travertine makes it so great is that it doesn't hold on to heat much, it rather passes it down to the earth.
Is travertine better in Flooring?
Travertine stone also doesn't require lengthy installation times and is a natural material. There are many great advantages of using travertine Flooring for home Villa hotel hospital and projects. If you have any questions about Travertine Flooring please feel free to give our stone experts a call or visit our website.
Is travertine stone still popular for Elevation and wall cladding?
Travertine stone is a good choice for Elevation and wall cladding because of its natural look. It's a versatile stone and looks great not just on Elevation but throughout your walls of home Villa.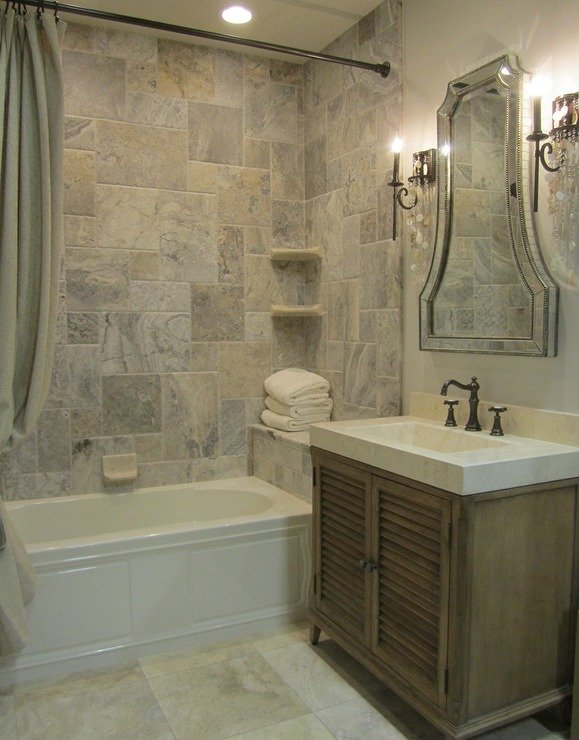 INDIA'S TOP AND WORLD'S BEST MARBLE, GRANITE AND STONE COMPANY.
CATEGORIES: MARBLE, GRANITE, LANDSCAPING, WALL CLADDING TILES, TRAVERTINE, MARBLE TEMPLE, MARBLE SCULPTURE, PEBBLES, COBBLES, MARBLE TILES, MARBLE BLOCKS, TABLETOPS, COUNTERTOPS, LIMESTONE, HANDICRAFTS, MOSAICS.
ADD BY EXPERT AND EXPORT TEAM OF BHANDARI MARBLE GROUP. CONTACT US ON; 9672941111.