APPEARANCE AND ELEGANCE OF ITALIAN MARBLE(TRAVERTINE)
BHANDARIMARBLEGROUP the main strength is that we provide high quality service to all the Bhandari Marble Group customers coupled with the complete integration and solutions our company has to offer. We can satisfy your needs with a wide range of products from large blocks and slabs extracted from our own quarries, to cut-to-size tiles processed at our extensive production facility located in India Rajasthan Kishangarh. In addition, we offer a special line of Architectural Elements that are hand-crafted by our specialized artists.
OUR VISION
Becoming the hub of natural stones in the Middle East and Africa to meet the global demand of Egyptian Marble from our HOLY LAND COLLECTION is what BHANDARIMARBLEGROUP are aiming to reach relentlessly. Accessibility and availability aren't only what we are offering; but also the highest quality of service for our products, with the most effective techniques which we used to give a new shine and life to Italian Marble.
BHANDARI MARBLE GROUP
Brings you the finest quality of naturally occurring colored stones & slabs i.e. from the marvelous marble to the sturdy sandstone from the tough paving's to the beautiful rain forest marble, from the classy international marble to our exclusive Indus Beige, all of these are sourced from corners of globe. Our selection of stones like marbles & granite's are famed for their eye catching shades and excellent texture, which makes them an ideal option to decorate your home.
ITALIAN MARBLE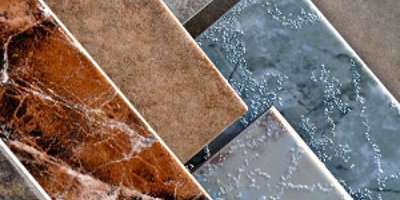 Italian Marble is one of the best materials available for use inside Residential space. It is a natural homogeneous product. Bhandari Marble Group is one of the top supplier, exporter and importer of stone lines that Italian Marble & Granite is proud to carry. Marble is considered to be a stone of Kings, emperors, And Maharajahs. If you are residing in India then marble must be your first choice because it provides a cooling effect in the hot and harsh weather of India. It not only brings a sophisticated and elegant look but it also revives the rich cultural backgrounds of India. Your home is no doubt the place where you feel most relaxed and comfortable and you obviously want other people it should be a place where you feel safe and can enjoy yourself and have happy moments, relaxing moments and quiet moments alike.
Stones of various colors & textures have been used in homes, offices, hotels & many other place for decor, tiling & flooring purpose since a long time. Well trend    continues to be an unstoppable force, with connoisseurs willing to fork out hefty sums to avail finest stones & add a layer of elegance to their living space.
Today we are presenting some collection of Travertine we have and also how it make your ordinary home extra ordinary.
TRAVERTINE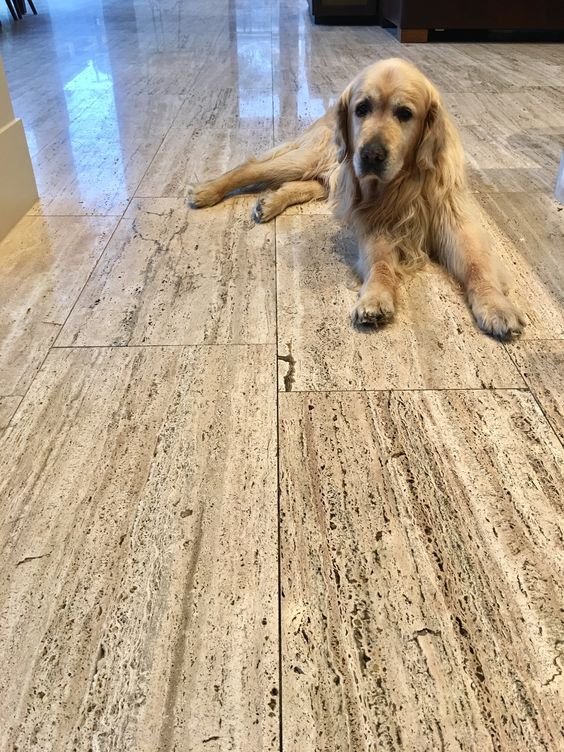 Travertine is a type of limestone whose sediment is composed of calcium carbonates; hot and mineral rich water flow through the limestone and the carbon dioxide released creates the unique features of travertine. Travertine is recognized for its rustic, distinctive and classic look. The stone is light colored; so it has shades of light brown, gray, gold, white and tan. It can also come in dark tone of rusty red. The iron content of travertine mainly determines its color. Travertine is a natural stone no two travertine will look exactly the same. Depending on the look you want for your floors, you can go with small mosaic tiles or large slabs of travertine.
Types of Travertine
There are four main types of finish for travertine; tumbled, honed, brushed and polished.
Tumbled travertine has rounded edges which contribute to its distinctive look; it has more texture than the brushed travertine and also looks more weathered and aged.
Polished travertine is glossy and shiny, the colors are richer and they are very smooth and flat. They tend to be slippery when wet and are stain resistant.
Honed travertine is the commonest type of travertine flooring; the surface has been polished flat, but not glossy unlike the polished travertine.
Brushed travertine shares some features with tumbled travertine and a wire brush is used to abrade the surface to improve its texture.
SILVER TRAVERTINE
Silver travertine is a chic color from the travertine family which is a form of limestone deposited by mineral springs. This silver colored natural stone has a porous structure and is often used in construction as a building material for houses, offices, hospitals, temples, shrines, swimming pools and bath complexes.
WALNUT TRAVERTINE
A lavish color, Walnut presents a variation of chalky walnut and fawn tones in a rich blend. Besides its appearance and velvety texture, Travertine stability to stay cool underfoot in hot temperatures makes it a premier choice for pool paving and patios.
WHITE TRAVERTINE
Travertine is a form of limestone deposited by mineral springs, especially hot springs. Travertine often has a fibrous or concentric appearance and exists in white, tan, cream-colored, and even rusty varieties.
Contact Us
BHANDARI MARBLE GROUP
Since 1631
+91-9672941111/9116341111
Appearance And Elegance of Travertine